Cuban cigars are synonymous with luxury and fine quality products.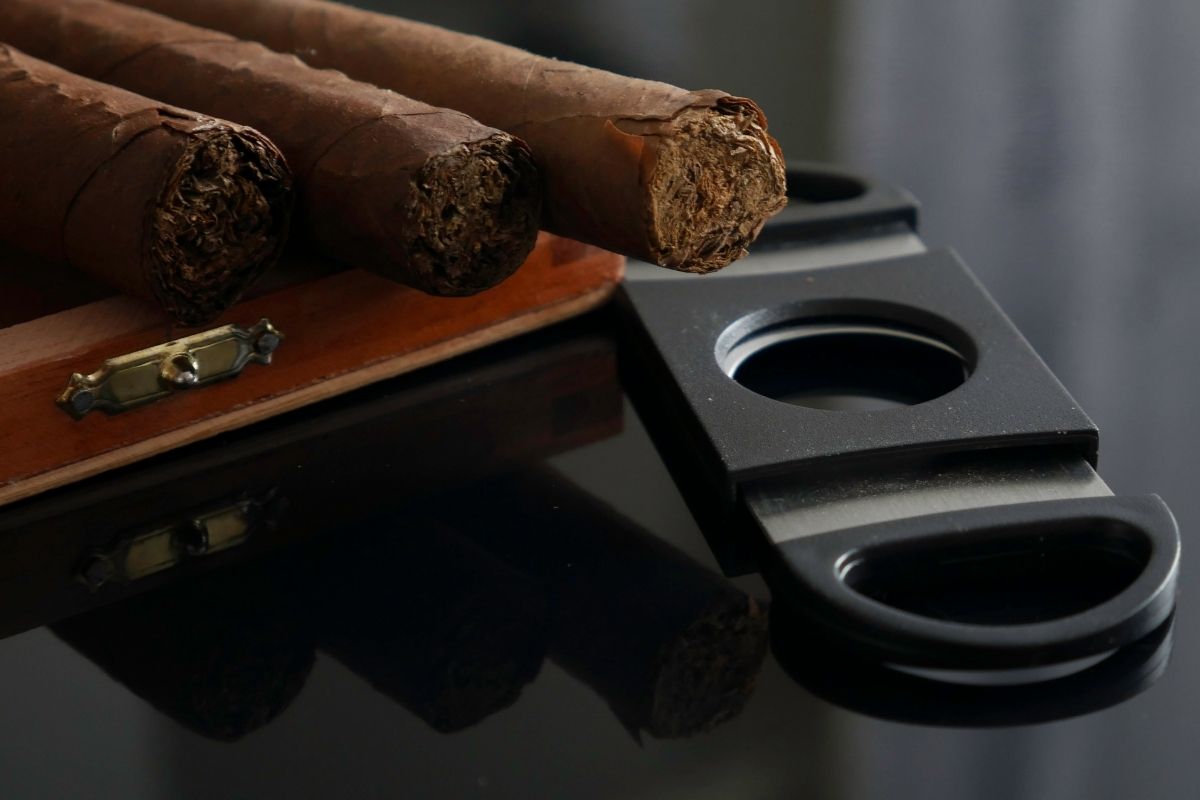 With an estimated annual sales coming up to over $500 million, Habanos SA, the state-run Cuban monopoly makes big bank from this export.
But what makes Cuban cigars so special? It's not like they're the only ones on the market, so why do devotees love them so much?
Here, we'll be running through how Cuban cigars are made, how this differs from other countries' techniques, and the history of the Cuban cigar.
Is it all just fluff, or is there more than just a name that sets Cuban cigars apart from the rest of the pack? Read on to find out.
Why Are Cuban Cigars So Popular?
There are several reasons why Cuban cigars are regarded as the best in the world. They have been made in exactly the same way for at least several hundred years.
Not only that but the fact that the government controls the cigar industry in Cuba so completely means that every single Cuban cigar that leaves the island has maintained the strictest of high standards and won't contain a single flaw in the entire box.
The Cuban government is very particular about maintaining this high reputation for cigars and a genuine Cuban cigar will have only the highest grade of Cuban tobacco.
Unfortunately, there are a hell lot of fake Cuban cigars out on the market and it's really easy to get duped, especially if you don't know what you're looking for.
When it comes to a Cuban cigar, try to make sure that you are buying from a genuine Cuban cigar seller if you can't make the trip to Cuba yourself that is!
You can buy genuine Cuban cigars outside of Cuba however in countries like Mexico, Canada and around the world they can be bought from genuine sellers.
In the US, it is now possible for you to bring back a limited amount of Cuban cigars back to the States from the island. However, it is still illegal to buy Cuban cigars for the US commercial market.
The popularity of Cuban cigars obviously has a lot to do with their particular attention to detail and amazing quality. Even King Philip II of Spain had them handmade for him in Cuba.
However, it is also the fact that these are quite hard to come by that increased their desirability around the world.
After President Kennedy created the economic embargo against Cuba in the 1960s it only increased the want and popularity of Cuban cigars in the States and worldwide.
Despite not being able to commercially sell Cuban cigars in the US, as you can see from the figures at the beginning of this article, the Cuban government still makes a tidy profit off of the worldwide sale of Cuban cigars.
Quality In Every Cigar
Handmade premium quality cigars contain only one ingredient. THat is cigar tobacco. This tobacco leaf is als used to roll the tobacco as well.
That being said, you can understand why the quality of the tobacco leaf that you are smoking is of paramount importance if that is the only ingredient.
Whilst Cuban cigars are not the only kind of cigar that uses only premium tobacco, they are still considered to be the highest quality ones in the world.
The tobacco used in high quality Cuban cigars is grown far to the west of the island. This is where the tobacco can absorb the most flavor from the rich soil which is influenced by the region's distinct climate.
Whilst you can take the seeds and soil and grow cuban tobacco elsewhere, the particular temperature and microclimate of the region influences the flavors and smells of Cuban tobacco, making it unique from anywhere else in the world.
What Do Cuban Cigars Taste Like?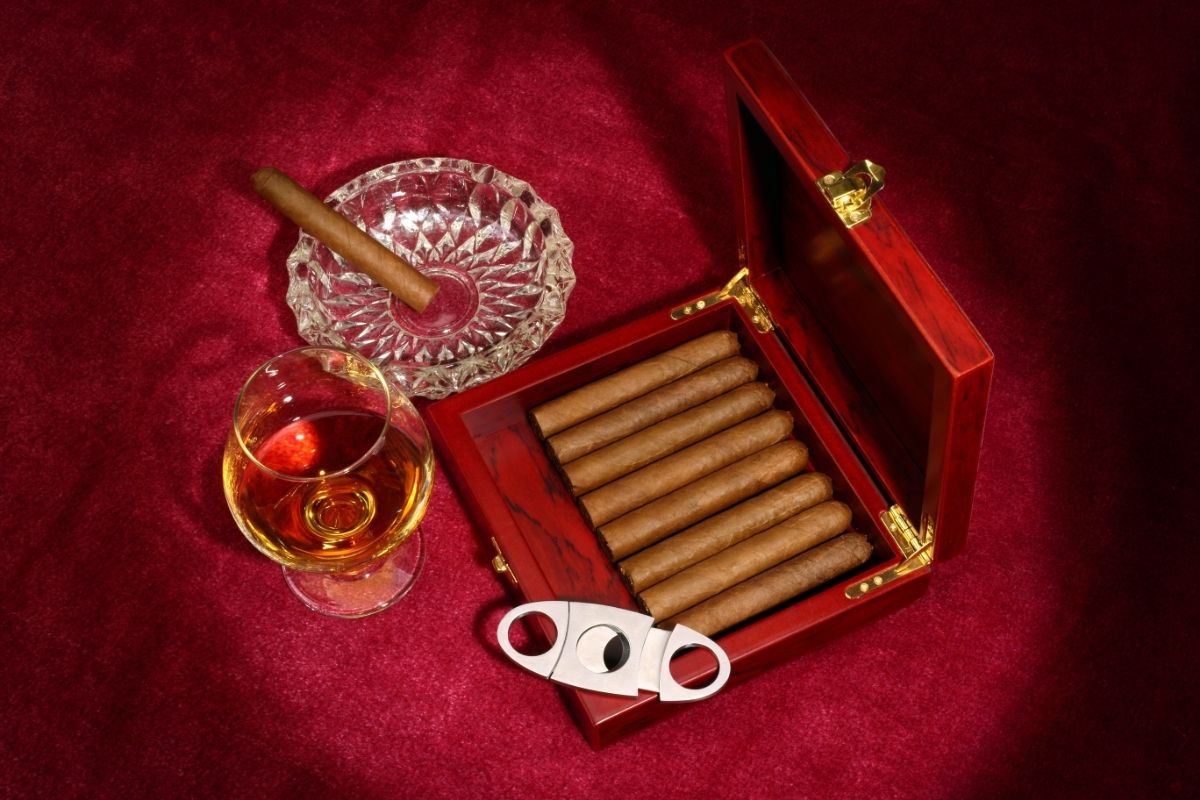 Cuban cigars are very decadent in flavor, and have a very full-bodied smoke. The ash is also more of a grey tone rather than the white that you would normally find with a non cuban cigar.
Some Cuban cigars have a slightly meaty, or salty taste to them as the soil where the tobacco plants are grown has a high concentration of lithium.
There are 5 particularly special Cuban cigars that all have their own unique flavor profile. We'll run through them all here:
Cohiba Lancero
Probably the most famous, and most well-loved of the Cuban cigars, the Cohiba Lancero is the kind of cigar you give dignitaries and high ranking officials.
A real piece-de-resistance, this cigar is a slim and long body which looks particularly elegant against the traditional look of a short and stubby cigar.
In terms of flavor, the Lancero has a rich and creamy body with natural notes of almond. This is rounded off with subtle spice and caramel building as you smoke more.
Around the second and final third of the cigar, notes of rich coffee and the caramel flavor build up, bringing out the full bodied nature of the cigar.
Partagas D4
Made to the same specifications since the 30s, the Partagas Series D No 4 is possibly the best seller in the Cuban cigar range.
You can recognise them instantly by their almost oily looking appearance and smooth dark brown finish.
Open up your box, and you'll be hit by the wafts of sweetness with a chocolate edge. However, those chocolatey notes are the only sweet thing about these cigars.
They are a seriously powerful and robust cigar with a deep and potent smoke. These are great if you want a slow smoke that you can enjoy over a long period of time.
Hoyo de San Juan
This cigar has been described as the cigar version of a rich and creamy cappuccino.
With a milky and creamy flavor emboldened with notes of chocolate and coffee, this is a cigar that walks the tightrope of somehow being both rich and deliciously light.
If you prefer a light-bodied cigar, this one is the one to go for as the flavor profile is the kind of thing you should enjoy with a light coffee and a morning stroll, taking the time to slowly appreciate the cacao and espresso notes.
Montecristo No 2
This bold looking cigar looks like the cartoon version of a cigar that you saw as a kid. With its unique chunky and torpedo-shaped appearance, these cigars are something of a showstopper.
You can recognise them by their iconic shape, their light brown wrappings, and their soft feel. The immediate smell is that of spices, cedar wood and a light peppery finish.
Again, made to the same exacting standards as when it was first sold in 1935, the Montecristo 2 is a deliciously full-bodied treat that starts out with more subtle flavors and builds to a peppery finish.
This cigar definitely splits opinion in terms of love and hate.
Final Thoughts
These rich and flavored cigars are unique and decadent.
With around 200 individual checks and a tradition in rolling and growing that hasn't changed in centuries, Cuban cigars really are a shining example of an art well and truly mastered.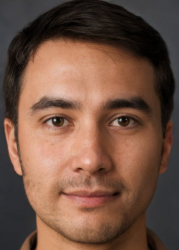 Latest posts by Jim Stanton
(see all)