Cuba's capital city Havana is one of the most intriguing, vibrant, and historical cities in the world.
Scattered with Cuban flair, Spanish colonial architecture, and of course, the iconic Ladas cars, this is one of the best places to visit if you want to step back in time.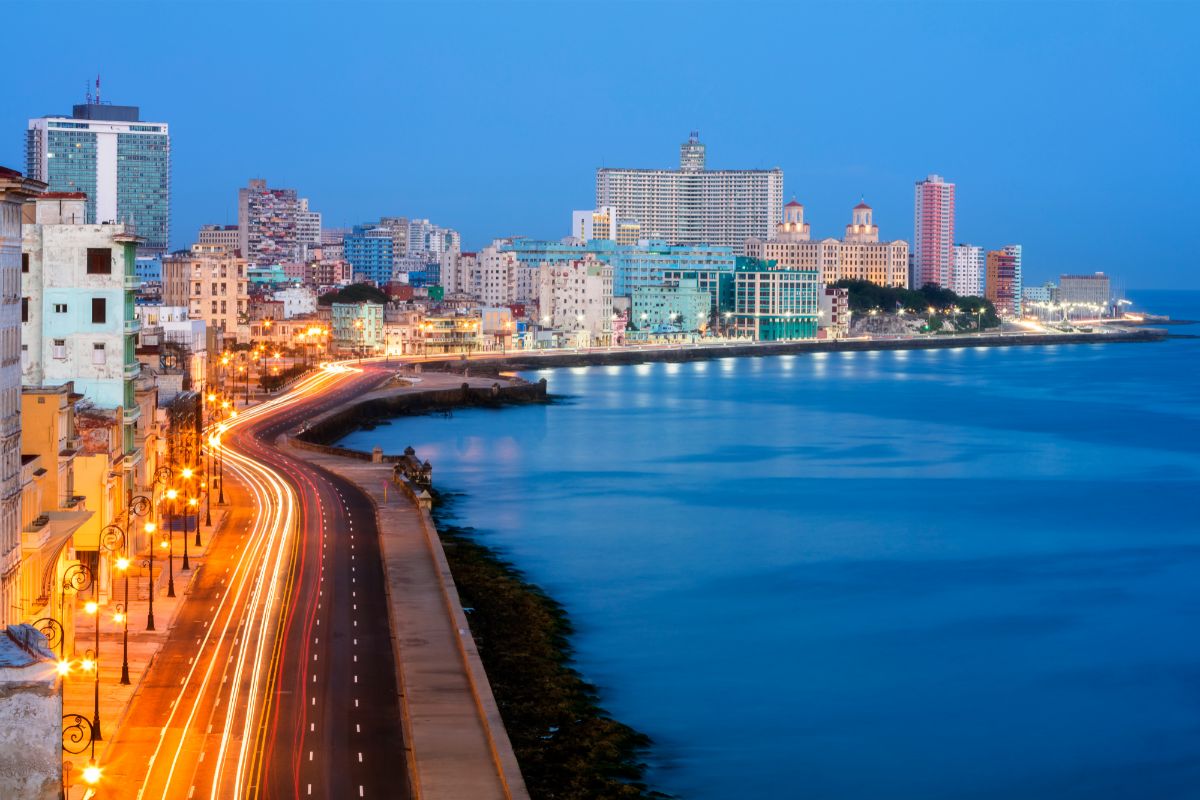 However, as the tourism industry in Cuba continues to boom, so does the development of world-class, extremely luxurious hotels.
With so many 5* hotels to choose from, picking the best of the bunch can be tough. That's where we come in!
In this post, we're going to show you five of the very best luxury hotels in Havana. If you're planning a luxury vacation to this exciting city (lucky you), you've come to the right place.
If not, let's get jealous together with some outrageous holiday inspiration!
We'll kick start our list of luxury hotels in Havana with Gran Hotel Manzana Kempinski La Habana.
Situated right across the road from Hemingway haunt Floridita, right in the heart of Havana, everything about this 5* hotel screams luxury.
Overlooking Parque Central, this hotel is in a prime location for exploring Old Havana. It also has great access to the rest of the Capital, with most attractions just a stone's throw away.
The beautiful, whitewashed hotel has plenty of space, peace, and quiet that lets you kick back after a busy day of exploring the bustling city.
The gleaming interiors and impressive rooftop pool with views of the city ooze class.
In terms of rooms, the Gran Hotel offers large, spacious rooms with high ceilings and plenty of light.
Lie back at night on the incredibly comfortable mattress as chandeliers hang above your head. The bathrooms are also surprisingly large, coming with everything you would expect from a luxury hotel.
Confluencias restaurant is where your breakfast is served, with impressive views of Parque Central to admire.
If you're after a world-class, one-of-a-kind stay, this is the hotel for you.
What You Can Expect
Central location
Value for money
High-quality food
Impressive suites
Unparalleled views
Rooftop pool
Spa
Bar
Room service
The Iberostar Grand Packard hotel is one of Havana's newest 5* hotels. Opened in 2018, this luxury hotel is often referred to as one of Cuba's "5 star-plus" hotels, and with good reason.
One of the most spectacular things about this gorgeous hotel is that it's managed to incorporate modern movements with colonial architecture.
The hotel has settled on a grand colonial building that dates back to 1911.
Offering luxurious modern comforts, the Grand Packard sits on Havana's famous waterfront.
Giving guests one-of-a-kind views of the bustling waterfront, expect your stay to be loaded with a radiant atmosphere.
Just around the corner from Museum of the Revolution, this imposing 321-room hotel has three ultra-modern floors on top of what used to be the Biscuit Hotel.
Inspired by the 1950s, the Packard has an all-atomic-age styling. Like any luxury hotel, the halls are lined with chandeliers and an infinity pool can be found.
The rooms are stylish, sleek, vibrant, and most importantly comfortable. While the restaurant and bars will serve your every need.
You'll also greatly appreciate the rain showers found in each bathroom.
What You Can Expect
Impressive views
Radiant atmosphere
Style
Class
Infinity pool
Room service
Two bars
Restaurant
Suites
Spa
Steam room
If you're looking for a luxury stay in Havana but don't want to deviate from the historic Cuban vibes too much, Hotel Saratoga could be for you.
Known as Havana's "high-end small hotel", Hotel Saratoga manages to stay discrete while still offering an electric atmosphere, style, excitement, and a typical Cuban atmosphere.
Featuring one of the most charming views in the city, you'll be able to see the Capitolo, Cardenas, and Friendship park from the dazzling rooftop terrace, which you'll be pleased to know has a huge rooftop pool.
Hotel Saratoga once played home to Madonna, Beyonce, and the King of Morocco. With spacious, classic bedrooms, room service, spa access, a fitness center, and a vibrant bar, it's not hard to see why.
The standard rooms face a courtyard and have high ceilings and humongous bathrooms. Admittedly, they aren't as luxurious as the other hotel bedrooms we've mentioned, but they're still pretty great.
Each suite comes with a tub, shower, and enormous French sink. When it comes to food and drink, The Anacona restaurant is the place to go. To put it simply, the food is amazing, especially by hotel standards.
What You Can Expect
World-class food
Cuban charm
Amazing views
Rooftop terrace and pool
Value for money
Classic style
Large rooms
Huge bathrooms
Spa access
The next luxury hotel on our list is Malecon 663. If you were to ask us, this Havana hotel is the most appealing luxury hotel the city has to offer.
A swanky boutique hotel, Malecon 663, named after its address, sets the standard for chic in Cuba, not just Havana.
With four choices of quirky rooms to choose from, there's something for everyone.
Whether you're looking for a romantic getaway with your other half or a family vacation, there's a room or suite that suits your needs and requirements.
On-site, you'll also find several bars, a contemporary restaurant, and a concept store. Above all else, expect an overload of bright colors during your stay.
Found right in the heart of the famous Malecon waterfront promenade, this hotel has an unbelievable front-row seat right on the Florida Straits.
If you have the budget, a superior room with a sea view and balcony is a must.
Don't worry though, there's a rooftop terrace too.
Full of character, this eclectic hotel even has a suite that comes with its own bar.
Malecon 663 truly embodies sensual and tropical Havana.
What You Can Expect
Color
Style
Great atmosphere
Tasty food
Large, colorful bedrooms
Sea views
Family rooms
Room service
The final Havana hotel on this list is Hotel Nacional de Cuba.
Ideal for those of you that want a glamorous stay from yesteryear, this hotel has hosted the likes of Nat King Cole, Frank Sinatra, and Walt Disney.
If it's good enough for them, it's good enough for us, right?
Considered a symbol of Cuban history, this hotel has a solid 87 years of stories to tell. The historic rooms are just that, complete with traditional decor and style.
If you're interested in modern luxury, the Nacional de Cuba hotel isn't for you, but if you seek a more unique, old-fashioned luxury stay, it's perfect.
Built around the relics of an old military base, the hotel also has sweeping sea views.
Inside, the impressive palatial lobby steals the show, while the Atlantic-facing galleried terrace offers the perfect place to kick back and relax.
With every amenity, you could ever dream of and hundreds of themed and un-themed rooms, we really are spoilt for choice with this iconic hotel.
What You Can Expect
Star treatment
Traditional suites
Style
Glamor
Large bedrooms
Large bathrooms
History
Stories
Every amenity you could ever imagine
Final Thoughts
That concludes this post looking at luxury hotels in Havana. As you can see from our list, there is a range of magical hotels to choose from.
While this list could have gone on and on with different options, we strongly believe that we've given you an excellent variety of the very best hotels.
It doesn't matter if you prefer ultra-modern luxury, quirky hotel rooms, or traditional back-to-the-past hotels, there's a luxury option on our list for you.
Hopefully, we've tempted you to stay in one of these hotels. If we have, we're sure you'll be pleased with your stay no matter which hotel you choose.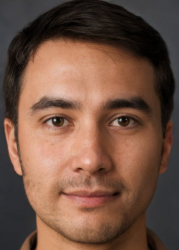 Latest posts by Jim Stanton
(see all)