Cuba is a beautiful destination that many would like to go and visit. And if you are asking the question of whether Americans can travel to Cuba, the simple answer is yes you can.
However, life is not always simple, and neither are the travel rules for flying into Cuba. Unlike the UK and Canada, Americans can not travel for 'tourism.'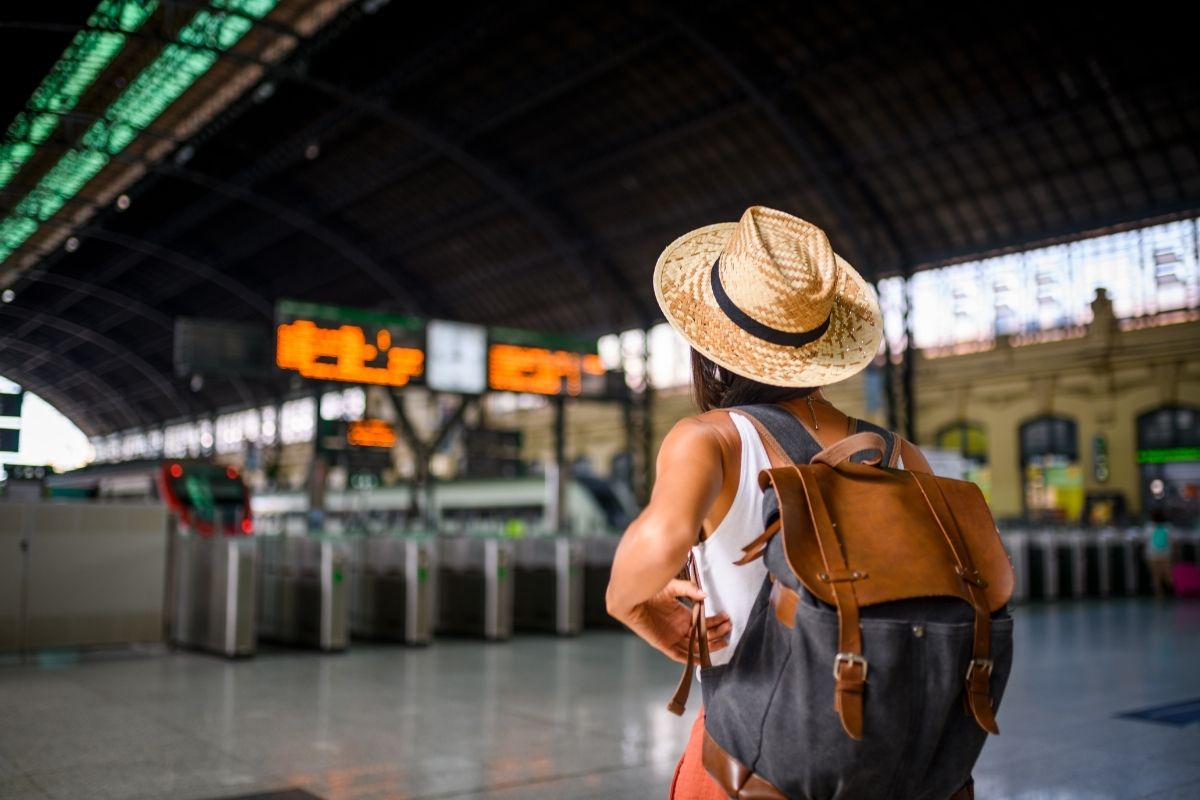 This means that you aren't authorized to travel unless you meet certain requirements and restrictions. Once on the island, you will also find there are several more financial restrictions too.
Throughout this article, we will delve further into some of the questions you may have about traveling to Cuba with a US passport.
We will look more into the authorized categories in which you would be able to travel as well as several tips and tricks for your stay.
Can American Citizens Travel To Cuba
If you fall under one of the 12 categories where travel is authorized, then you can visit Cuba, however, if you're hoping for a nice sightseeing tourist holiday, then you're going to be disappointed.
Tourism is not one of the 12 travel categories that will grant you access to this wonderful country.
Then, if you have found yourself in one of the authorized categories, you'll still have a few requirements you'll need to meet before you can go.
You'll need to make sure you have a Cuban Tourist Card which is essentially a Visa card. You'll also need to sort out travel insurance and remember that you will be restricted from spending money in certain businesses.
Do not discard any travel receipts or records either as you can need them for up to five years after your trip.
Entry Requirements To Follow Before You Get To The Airport
Valid US Passport
This one is fairly standard, if you've been abroad before you'll be used to the drill.
You want to make sure that your passport is valid; check the date on your passport doesn't expire for at least six months after your trip.
Cuba Tourist Card
American or not, this one applies to all nationalities, you'll need to acquire a special Visa card known as the Tourist Card.
Don't lose this, you'll need it in your hand to get anywhere close to the plane when it's time to board.
There are a few ways you can get this card:
Direct From The Airline
The most common way that travelers obtain the tourist card is by purchasing it through your airline directly when you purchase your flights.
The process of doing this can differ from airline to airline, sometimes it is included in the ticket price but it can also be sold separately.
Sold separately, you're looking at around $50 plus anywhere between $25-$35 for an additional processing fee.
Buy The Visa Online
Through online websites such as Easy Tourist Card, you can buy your visa, this can be useful to know in case your specific airline doesn't include it.
However, this will set you back a little more than if you book it through your airline as you're looking at around $144 for a 30-day tourist card.
Travel Insurance
Travel insurance isn't optional if you are flying to Cuba, it is required of all visitors wishing to enter the country.
This cover is put in place to cover you against any sickness or illness or injury. Really it covers you against medical bills that you won't have been anticipating.
Because this is essential, there are many specialized insurances for those taking a trip to Cuba.
Obviously depending on the company you choose, and the plan you pick, the cost of this insurance will differ. But a standard cover will usually be around $50 per person per week,
Valid 'License' To Travel
Now, if you're doing a bit of research, there are several names that this license can be known as: license, travel license, general license, and travel category.
So if you see all of these names, just know they are all referring to the same thing.
And it's not actually a physical license like your driving license, just to make it that little bit more confusing.
However, it is important to note that physical documentation may be required for professional research and professional meetings soon.
Although it may seem fairly complicated, getting a general license isn't actually that hard.
Simply put it just means that you have chosen one of the 12 categories for travel, and have from there met all the requirements in your chosen category.
Customs And Health Declaration Forms
To travel to Cuba, you will also need a Sanitary Statement and Customs Declaration form. Those are easiest to get off the government's website.
Planning Your (Legal) Trip To Cuba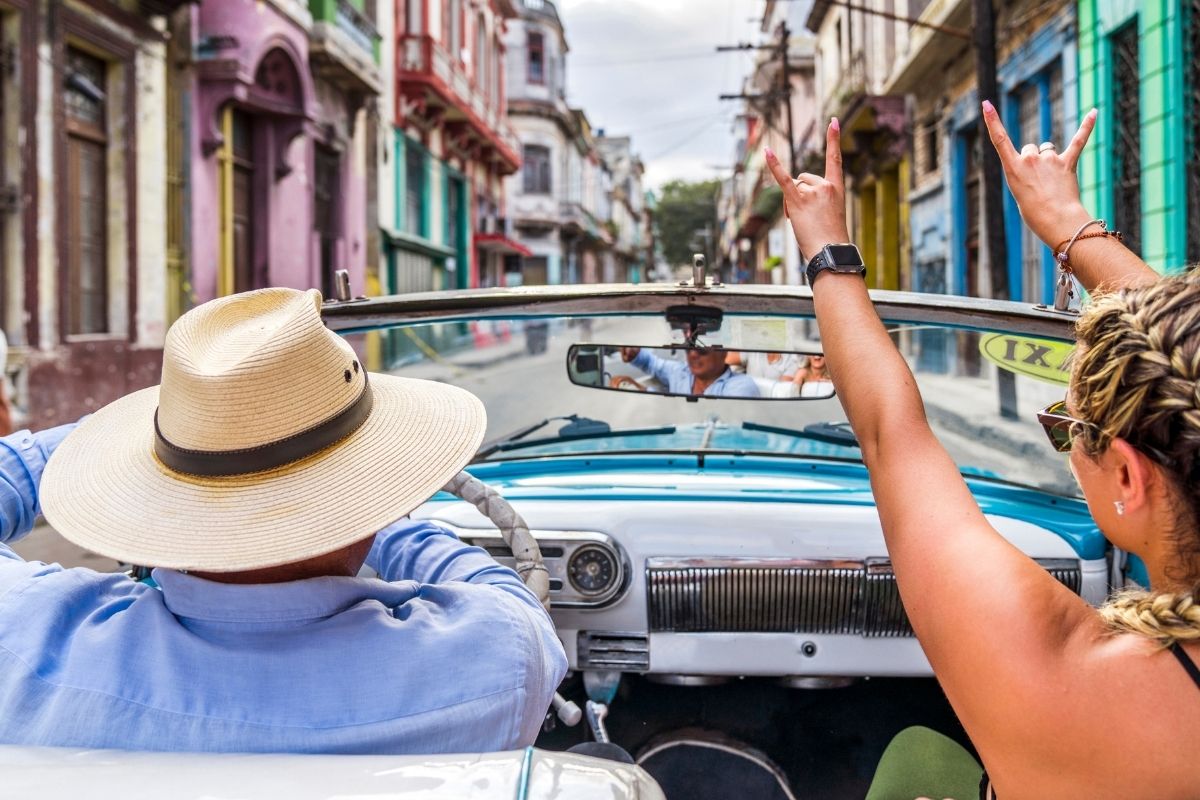 Traveling to Cuba from the US is a lot more complicated than it is for many other popular destinations across the world.
This is because there can be a lot of confusion on how to go about the process, especially with all the strict travel restrictions. So I've tried to simplify the process down to its basics for you:
Pick the authorized category you wish to travel under.
Create an itinerary based on the selected category.
Book your accommodation. (Some accommodation is prohibited, so always check the list.)
Learn which businesses you are prohibited from spending money at.
Keep all receipts and records as you could need them for up to the next 5 years.
Pick The Authorized Category
If you want to get your hands on a general license to come to Cuba then you're going to need to make sure your trip falls under one of these twelve categories.
Family Visitation
Official Business (For the US government, foreign government, or some intergovernmental organizations)
Journalism
Professional Research/Professional Meetings
Educational Activities (People-to-People travel is now prohibited)
Religious Activities
Public Performances (workshops, clinics, athletic and other competitions)
Support for the Cuban People
Exportation, importation, or transmission of information and informational materials
Humanitarian Projects
Activities of Private Foundations/research/educational institutions
Export Transactions
If you do not fall under one of these categories you will not be granted access to Cuba. You will need to declare your chosen category before you can obtain your license.
Support For The Cuban People Category
Now, I just wanted to give a little more background on this category as it can be a little confusing. It is also the most popular category that is chosen by those flying from the USA.
This is the best option to pick for solo trips that are not covered by any other categories.
Because the title of this category is fairly vague, it can be a bit of a loophole to ensure that you can enjoy the Caribbean island like any of the others.
If you pick this category you'll have to prove that you've taken part in activities that are seen to strengthen the Cuban society.
What's great is that most of these activities are actually pretty touristic. I'm pretty sure that you'll be able to find plenty of these options a great laugh. Here's a list of just a few society-strengthening activities.
Visit historical sites or museums.
Eat at locally-owned restaurants.
Take a cooking class
Take salsa dance lessons
Learn how to roll Cuban cigars at a tobacco farm
Volunteer with a non-profit or local organization.
Technically, you're supposed to spend around eight hours of your day doing these activities, and while there won't exactly be an American official following you around all day ensuring that you do this, you should still try and fill up your trip with as many fun activities as possible throughout the days of your stay.
Book Your Flights
Once you are sure of the license you are traveling under you are ready to book your flights.
Keep in mind that you will only be allowed to land at Havana airport, so you'll want to also ensure suitable arrangements from here to wherever you plan to stay.
Plan Your Itinerary
This is where the excitement can really begin!
The category you chose for travel, will have the biggest impact on your itinerary. If like most you have decided to travel under the Support The Cuban People category, you can actually have a lot of creativity with your schedule.
I'd get up a list of all the suggested activities that come under this category and then go nuts.
Pick as many as possible, all of the ones that sound fun to you, try and cram as much fun and excitement into your itinerary as possible.
If you're going to need a car to get from place to place, avoid Via Rent A Car as this is owned by the Cuban Military.
Book Your Accommodation
Once you've got your flights and your itinerary done, the next thing you'll want to do is make sure you've got a place to say.
Now you should be able to choose from a small range of accommodation. There will be some resorts and hotels you can stay in as well as Casas particulares.
I would really recommend choosing a room in a casa in particular if you have the choice as they are super affordable but will also ensure that you get an authentic Cuban experience.
It is important to note that there are places that you are prohibited from staying during your trip. You can find this list here.
Don't Spend Money At The Restricted Businesses
While the Us-Cuba relationship has started to improve, the US Treasury still wants to know exactly what businesses Americans are going to invest their money in. This is why some businesses you are prohibited from spending money in.
Most of the restricted businesses tend to be owned by the Cuban Military, who the Treasury are not the fondest of. If you're unsure of which businesses you can not buy from you can find them here.
Keep Hold Of Records And Receipts
If you're a fairly forgetful person, you might want to make sure whoever is accompanying you keeps hold of any receipts or records you obtain while away.
This is because the US Government can ask to see these at any time for up to five years after your travels.
This may seem a little scary, but honestly, it's unlikely to happen.
However, unlikely does not equate to impossible, so it's always best to err on the side of caution and store all of these receipts in a safe space so that you've always got them if the time does arise where you need them.
Tips For Travel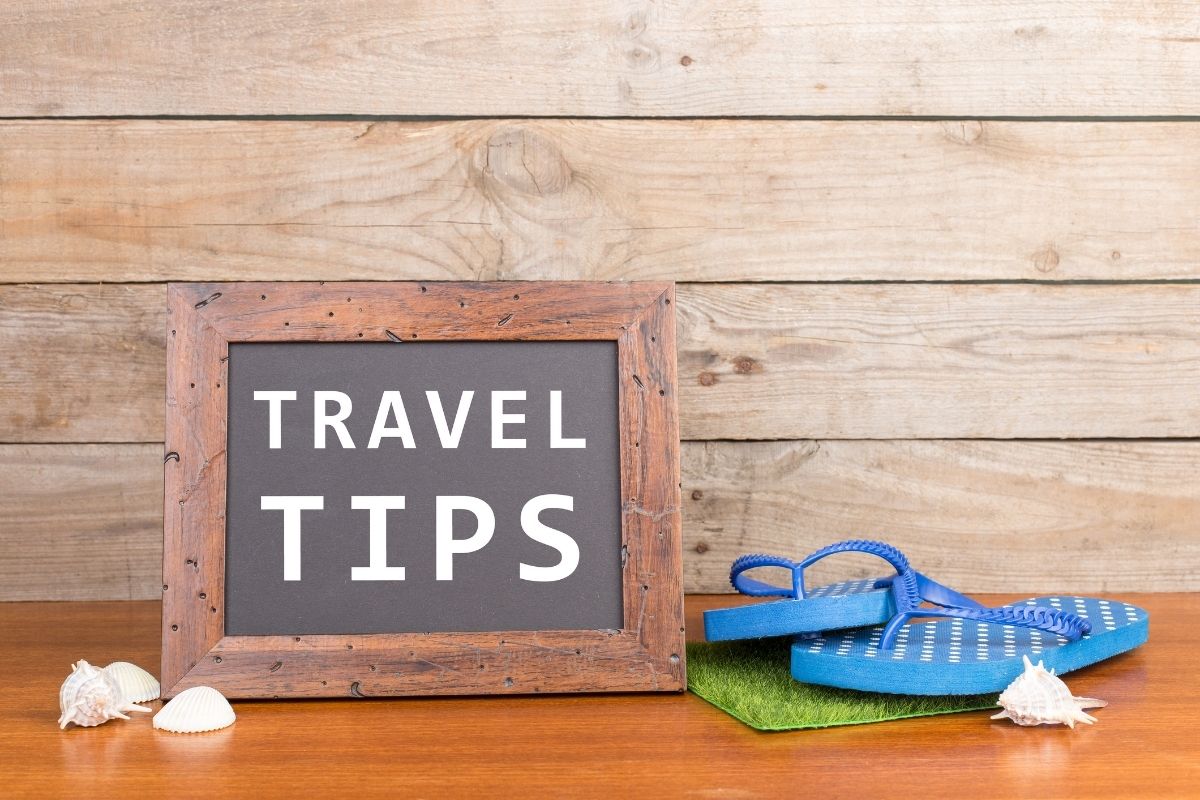 Book Tours Directly From The Local Guides
You'll find that Cuba is hustling and bustling with hundreds of tour guides that will welcome you with open arms to show you the beautiful Cuban culture and history.
I'd really recommend going on a few of these tours, you'll be sure to find one that you'll love whether that's seeing Havana from inside a vintage car, or experiencing Vinales on horseback.
You should be aware though, that not all tour guides are as trusting as they seem. To be sure that you do not get scammed into a fake tour, I would suggest booking your tours through legitimate local guides.
This is because with tourism only just really beginning to thrive, there are a lot of people hoping to prey on unsuspecting tourists.
If you want tours with guides you can trust, take a look at Tour Republic.
Stay In Casas Particulares
A Casa Particular is the Cuban version of a US Bed and Breakfast. They are usually owned by Cuban families who are happy to rent out a room.
You'll usually pay a daily fee, and it's a super affordable rate that also allows you to experience true authentic Cuban culture.
As previously mentioned, you should always check the Prohibited Accommodation before you actually book your stay as some casa particulars may be on the list depending on who owns the room.
Eat At Paladares
These a privately owned Cuban restaurants. The chefs always have a talent and passion for the incredible cuisine that you will get to taste.
You'll find the menu variety here will massively outweigh that of the restaurants owned by the Cuban Government.
You can get fairly down-to-earth restaurants and you can also get restaurants that are fairly fancy too, so you can find somewhere to eat no matter what the occasion.
Depending on the scale of the restaurant you pick, the price will differ. But usually, you can get a delicious meal for around $10 – $30.
You may be more inclined to sift through review after review on Tripadvisor for the best places to eat, but Cuba's internet isn't as widely used as it is in the USA, so you won't be likely to find much there. Instead, try looking at travel guides for reviews on the best places for food.
Use Private Taxis
If you try to jump in a taxi while in Cuba, you'll soon notice there are two different types available: state and private.
The state taxis are owned by the Cuban government while private are owned by the Cuban people.
The private taxis are also usually much more eye-catching as they are gorgeously restored vintage American cars. You'll definitely want to ride in one of these!
Support The Local Businesses
You should really be doing this no matter the purpose of your trip, but it is even more important if you are traveling under the Support The Cuban People category.
Staying in Casas Particulares and eating in Paladares will also account for this but you should also try attending a local musicians' performance or taking a salsa class or two.
I don't say this just so that you hit the requirements of your category either, honestly experiencing the authentic culture through activities such as this will make your trip.
Frequently Asked Questions
Is There A Travel Ban On Going To Cuba?
No. There isn't a mandatory universal ban on traveling to Cuba, however, there are requirements and stipulations to follow should you want to go.
Can I Travel To Cuba Alone As A US Citizen?
You don't need to be part of a group to travel to Cuba. As long as you still fall under one of the 12 categories, you're good to travel.
Do I Need To Obtain An OFAC General License To Cuba?
For 10 of the 12 categories, you don't actually need a physical license. You just need to have declared which of those categories you are traveling under.
However, if you fall under the 'professional research/meetings' category or the 'Public performances' category then you will need a physical license from the OFAC.
Can I Stay In Cuban Hotels
I would try and stay away from these as most of them are government-owned. If you really want to stay in a hotel you will need to ensure that it isn't on the prohibited list of accommodations first.
Is There A Spending Limit
You can spend as much money as you'd like while you are away, that doesn't really matter. What does matter is where your money is spent.
You'll want to familiarize yourself with most of the prohibited businesses before you travel.
Sonic Attacks In Cuba
If you've listened to the news a lot over the last couple of years, you may be aware that at one point American diplomats were becoming victims of 'sonic attacks.'
The rumors of these attacks even caused the State deparmenet to issue a travel warning.
However, there is no evidence whatsoever that any American visitors or tourists have ever been subjected to any of these 'sonic attacks' so this really shouldn't be a worry while you are on your trip.
Overall, Cuba is a safe country to visit. Especially if you compare it with some of the other countries that are neighbors in the Caribbean.
So please don't let these rumors frighten you into passing on such a wonderful trip.
Final Thoughts
Although traveling to Cuba can seem very complicated to other destinations across the world, it is certainly worth all the extra hassle it may cause.
Once you've tackled the extra challenges ahead of yourself, you'll be thankful that you did.
And as long as you have followed all the information and tips in this guide, you should have an easy and effortless trip where you get to experience the true beauty and culture of the Cuban island.
So now that you know there isn't a universal ban on Cuban travel, what are you waiting for! Get yourself booked and packed so that you can start the adventure of a lifetime.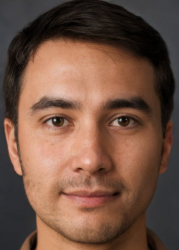 Latest posts by Jim Stanton
(see all)