Most of us can't imagine going too long without access to the internet.
Especially not on vacation, when we want to keep everyone up to date with all the fun and exciting things we're up to.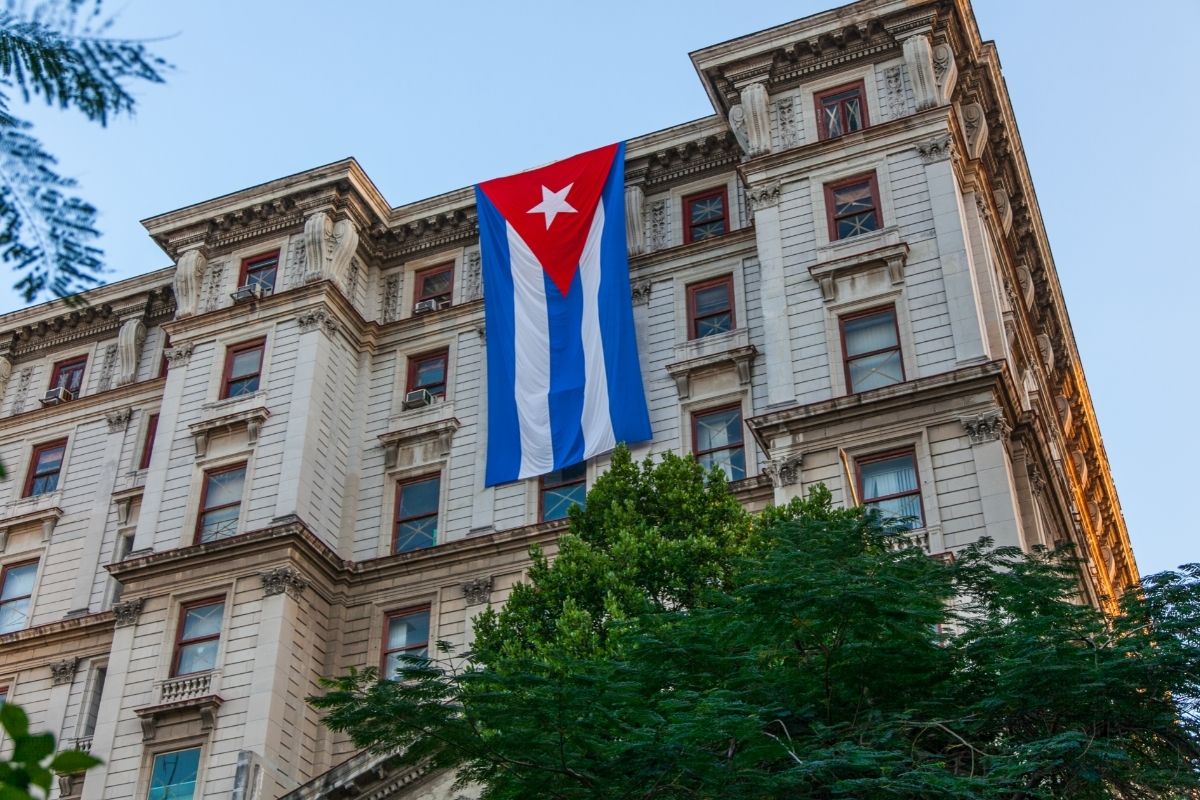 In Cuba, where the internet is notoriously tricky, staying connected can be difficult.
Using the internet in Havana typically involves purchasing a NAUTA card and finding a Wi-Fi hotspot.
However, the expanding internet has made connecting easier than ever for tourists. Although, it still isn't exactly simple.
In this guide, we'll cover the best ways to get online in Havana.
The Internet In Cuba
Getting connected to the internet in Cuba has been slow-going — and we mean that in every sense of the word.
Just a few years ago, easy access to the internet was almost impossible in many parts of the island, including major tourist resorts.
However, the internet has improved in leaps and bounds recently.
Access still isn't perfect, and it probably isn't as good as you can get at home, but you won't be expected to go an entire vacation without the internet.
Expect to use some pre-planning to ensure you can access the Wi-Fi as and when you need it, and you should be happily connected.
Although Cuba does have internet and Wi-Fi, it isn't free to use. This is true for both tourists and locals.
Tourists tend to find it easier to connect to the Wi-Fi than the residents, as they can afford the expensive service, and find the best connections at hotels.
The internet in Cuba is run by ETECSA – Empresa de Telecomunicaciones de Cuba S.A.
This is the state company that provides all telephone and communications in Cuba.
Does Havana Have Wi-Fi?
Yes, Havana does have access to Wi-Fi. In fact, it's the place in Cuba where you're most likely to find a steady and reliable internet connection.
There are several Wi-Fi hotspots throughout the city, with restaurants and hotels also offering their own internet connection on occasion.
Wi-Fi hotspots are the most common way to access the internet while in Havana, and Cuba in general.
These hotspots are located in popular public areas, providing a simple way for locals and visitors to get online.
Not sure when you're near a Wi-Fi hotspot? You'll probably be able to tell by the rapid increase of people glued to their smartphones.
At first, you might think you've stumbled on a queue for a bus, but you're actually just seeing people make the most of the Wi-Fi.
You can find a list of the Wi-Fi spots in Havana here.
The Cuban government is working to improve internet connectivity for the country, so the amount of public Wi-Fi hotspots are increasing all the time.
There are now over 1000 Wi-Fi hotspots in Cuba, a huge improvement over the zero they had back in 2014.
What Is The Wi-Fi Service Like In Havana?
The internet in Havana is fine, but not great. As with many aspects of the internet, the quality has massively improved in just a few years.
Messages send quicker, apps load faster, and even video calling is now possible (most of the time).
Downloads and streaming are almost impossible. If you want to access an app in Cuba, make sure it's on your phone before you fly over.
But you shouldn't have any problem uploading your favorite pictures, messaging your friends to let them know you're safe, and booking tours of Cuba.
There are a few things that can affect the speed of the internet in Havana, but the size of the crowd is a big one.
You're all sharing the Wi-Fi when you connect at a public hotspot. That can make it run incredibly slowly.
Weekend afternoons tend to be the worst time to connect. Try heading out in the early morning if you want the best connection.
Bad weather can also slow down the connection. Wind and rain cause the signal to lag, and the Wi-Fi can cut out if a storm hits.
Do All Hotels In Havana Have Wi-Fi?
Wi-Fi is becoming more and more accessible in Cuba, and this is particularly true for tourists.
Hotels, resorts, cafés, and restaurants often have an internet connection, particularly if they cater to large numbers of tourists.
Even smaller guesthouses and Airbnbs can come with a Wi-Fi network, knowing that many visitors consider easy internet a must.
This is a private Wi-Fi connection that you will be allowed to use during your stay.
However, that isn't to say that all accommodation comes with access to the internet.
Many smaller accommodations don't offer any sort of Wi-Fi, and expect visitors to use the local hotspots.
A home connection is expensive, and locals rarely bother.
If your accommodation does have Wi-Fi, they might be using a booster to connect to a local hotspot.
This is convenient, but expect things to run slowly.
Do You Need An Internet Card In Havana?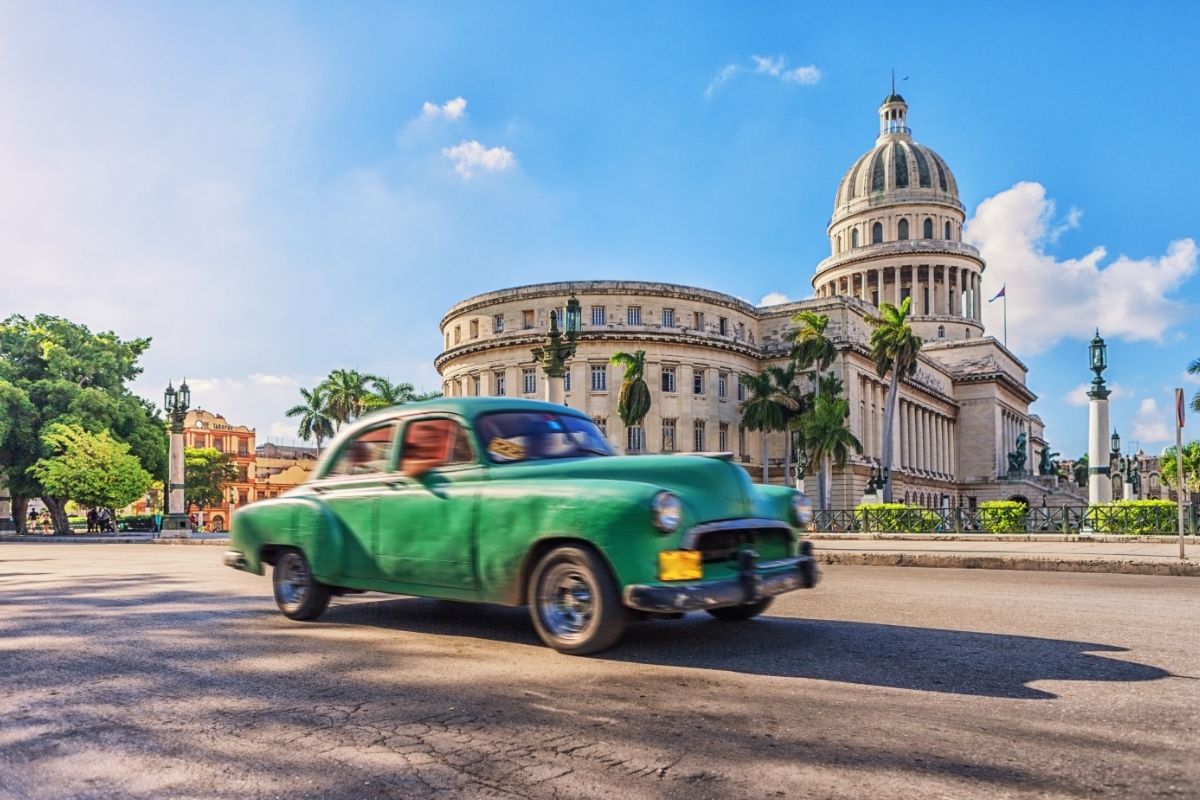 Accessing the Wi-Fi in Havana isn't quite as simple as finding a hotspot and logging on. Instead, you need to have a NAUTA internet card.
These are required by both tourists and residents to connect to a hotspot, and one card typically offers an hour of internet to use.
How To Use A NAUTA Card
A NAUTA card is necessary to connect to the Wi-Fi in Cuba, particularly if you want to use a public hotspot.
These cards can be purchased from ETECSA offices, hotels, airports, and a few other places.
The most popular NAUTA cards offer 1-hour or 5-hour internet access. The 1-hour card typically costs around 25 CUP, or USD$1.20.
The 5-hour card costs around 125 CUP, or $6. These prices are for cards purchased at the official ETECSA sites.
Buy them elsewhere and you can expect to pay more.
On the back of the NAUTA card is a scratch-off panel, revealing a login username and password.
Head to the nearest hotspot, and turn on your Wi-Fi. Select the 'ETECSA' network.
Next, a screen should pop up asking you to enter your username and password from the NAUTA card.
If this screen doesn't appear, open your browser and enter '1.1.1.1'. This should take you to the log-in page, where you can enter your details.
Cards are valid for 30 days, and can be used as and when you need them.
So, make sure to disconnect from the Wi-Fi completely when you're done, to save your card for next time.
Where To Purchase A NAUTA Card In Havana?
The official way to buy a NAUTA card is from the ETECSA Cuba store.
There are many of these offices found throughout Cuba, including several in Havana. An ETECSA store is open from 8:30 am to 7 pm.
However, they often run out of internet cards, so make sure to get there early.
You need to show your passport to buy a NAUTA card at an ETECSA store, and you can only purchase a few at a time.
ETECSA stores are the cheapest and most reliable way to get NAUTA cards. However, expect to find long queues.
Some have reported waiting up to 2-hours to get a card.
We highly recommend buying more than one at a time, so you can avoid the queues in the future.
Hotels also sell NAUTA cards, and these are available to everyone (you don't have to be a guest at the hotel).
These are typically more expensive than official ETECSA stores, but you won't need to show your passport, and there's unlikely to be a queue.
However, some hotel cards only connect to the hotel Wi-Fi, so ask before purchasing.
Sometimes, restaurants and shops near a Wi-Fi hotspot will have NAUTA cards for sale.
If you ask around, you can often find a local business selling internet cards.
Most airports also have a place to buy NAUTA cards, including José Martí International Airport (HAV).
If you spend enough time at an internet hotspot, you're likely to be approached by someone offering to sell you an internet card.
Expect to find someone walking around asking 'Wi-Fi?' or 'Internet?'.
These cards are safe to buy, but can be more than twice the price you'd expect to pay at an ETECSA store.
But, it does beat waiting in a 2-hour queue.
If you do choose to buy from the NAUTA black market, make sure the password hasn't already been scratched off.
Purchasing A SIM Card
Many international travelers find that the best way to get to grips with foreign communications is to purchase an international SIM card.
This is rarely the best option when visiting Cuba.
Local SIM cards are expensive, you need to show your passport to buy one, and it takes 36 to 72 hours for the card to be activated.
The advantage of a local SIM card, however, is that you don't need to buy a NAUTA card to get online.
Some casas particulares (Cuban bed and breakfast) hosts do rent SIM cards to guests, so this is an option to consider.
However, we don't think it's worth buying a SIM for a vacation. However, there is now a better SIM option for tourists.
The Cubacel Tur Card can be activated immediately, and lasts for 30 days.
The basic package includes 2.5 GB of data, 20 minutes of international (and national) calls, and 20 SMS texts (international and national).
The basic package costs roughly $25, and can be purchased in advance, and picked up at Terminal 3 of Havana Airport.
You can also purchase the card from an ETECSA office.
The Cubacel Tur Card can be purchased from SuenaCuba, CubaCalls, and Recargas Cuba (this is the English provider).
International Roaming In Havana
Some carriers do offer international roaming, allowing you to connect to the internet without needing a NAUTA card, or a new SIM.
AT&T, Sprint, T-Mobile, and Verizon all offer international roaming. Check with your provider before traveling.
International roaming is a convenient option, but it's also expensive.
We recommend getting used to being disconnected, and making the most of the Wi-Fi hotspots.
Are There Any Websites You Can't Access In Havana?
Some websites are censored, and you won't be able to access them. However, for the most part, this is unlikely to present any real issues to tourists.
The majority of websites blocked are politically focused, and criticize the Cuban government.
If you just want to get online to post a status and look for good restaurants nearby, you shouldn't have any issues with restrictions.
There are also issues relating to the U.S. embargo. Some financial sites such as PayPal and Venmo either don't work, or work differently.
The best way to navigate the blocks is with a VPN. VPNs encrypt your data, granting you access to sites you might otherwise struggle to use.
Tips For Using The Internet In Havana
Almost ready to travel? Here are some tips for getting online in Havana.
Get used to doing things offline. Draft emails and texts offline, and only use the Wi-Fi to send your messages.
Always, always, always disconnect at the end of an internet session. Otherwise, you'll burn through your NAUTA card before you've even had a chance to use it. It isn't enough to simply close the app or website you were on. Either press cerrar sesion (close session), or disconnect manually from the Wi-Fi.
Download any apps before you get to Cuba. Pre-planning really is your friend on a Cuban vacation. Take the time to get apps such as Google Translate and Google Maps before your flight sets off. Here's another tip — get the offline version of Google Maps. That way, you won't need to connect to Wi-Fi to find out where you're going.
Use a VPN. You're accessing a public Wi-Fi network, which leaves you vulnerable. A VPN can keep your data safe.
Final Thoughts
The internet in Havana has undergone massive improvements in recent years, but it is still lacking.
Our best advice is to get used to being offline, and soak up the glorious Cuban scenery and atmosphere.
If you enjoyed this article, you might enjoy our post on 'Visit Museo Del Chocolate In Havana'.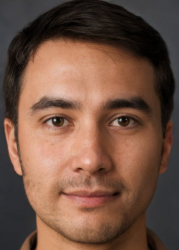 Latest posts by Jim Stanton
(see all)