If you go abroad to Cuba, the Viazul bus network is likely to become your best friend.
This transport has been specifically designed for visitors and tourists of Cuba so they can easily hop between all the many focal points of the country.
The service has even been upgraded recently so you can even catch this bus from the airport should you want to.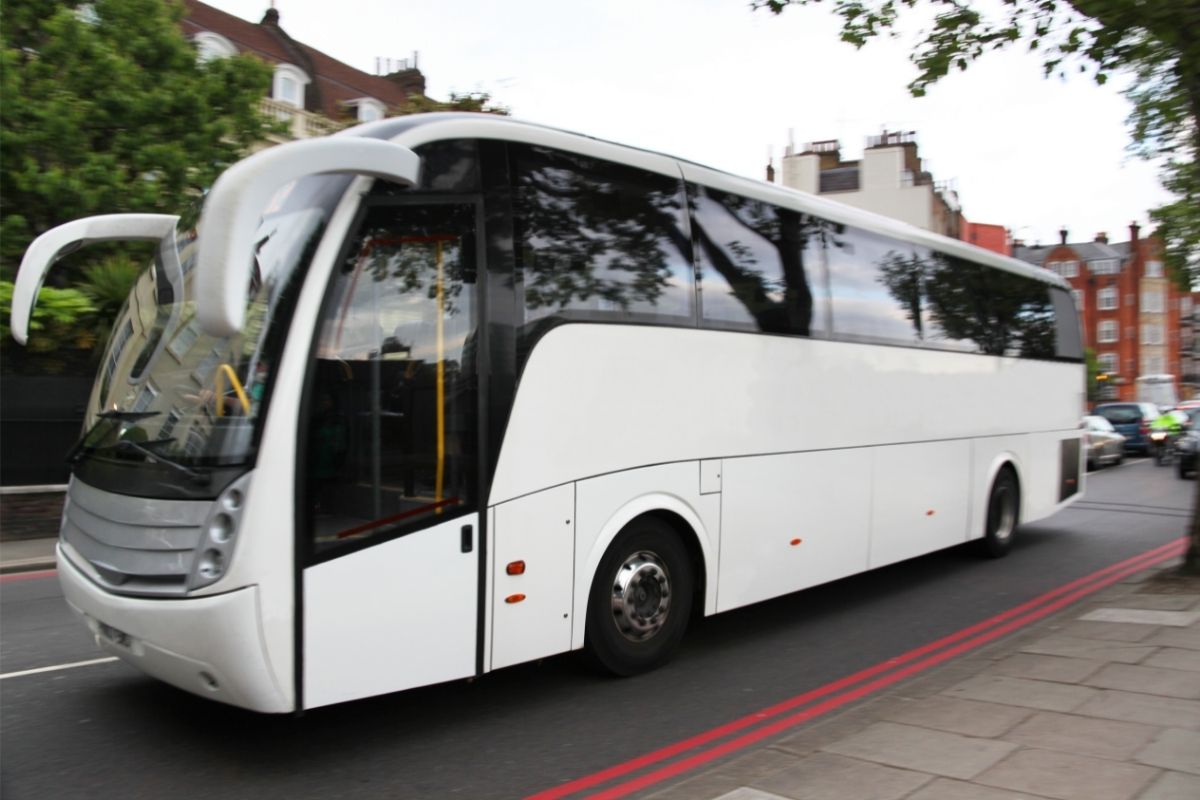 Since this mode of transport is so popular, you can sometimes struggle to get yourself a seat, although there are talks of service soon being increased due to such high demand.
Do not worry though, if you plan on going to Cuba and are thinking of using this service, you have come to the right place.
Throughout this article, we will comprehensively go through all the situations that you may encounter, including prices, timetables, how to book, and what to do if the seats are full. 
The Viazul Bus Guide
It's important to note that this bus has several routes and many bus stations.
Once you've read through this guide, you might want to start thinking about booking your bus tickets.
So you'll want to plan your itinerary fairly early on before you go as it is in your best interest to have your tickets purchased before you even step foot into Cuba.  
You can find a list of all of the bus routes here but we will go into more detail about timetables later on in the guide. 
How To Book Tickets
As previously mentioned, you'll need to book your tickets in advance because the bus is so popular.\
It will take a real stroke of luck, if not a miracle, for you to just turn up and get a seat.
Most bus seats will be booked up at least 4 days prior to the actual journey so preparation is key. 
Sometimes, you'll be able to get your hands on last-minute tickets, but even these have to be booked at least 2 hours before departure.
And in all honesty, the likelihood of you getting a seat at this point in the day is very, very slim.
So it really is vital that you book your tickets in advance, the sooner the better.
Booking Tickets Online
The easiest option when it comes to booking your tickets is to do it online.
You can change the language from Spanish to English on the website too, so you don't need to worry about getting confused with the language. 
Viazul Cuba can be a little frustrating with how they release their tickets online though, as they only release very few tickets at a time.
So if you can't see any availability online at the moment, it doesn't necessarily mean that the journey is sold out. It just means that the few released tickets have already sold. 
Keep checking for new ticket releases, or try to plan around what tickets are available.
Contact Viazul
If you want to contact someone directly, you can do so via Whatsapp. You'll find the contact numbers below:
+53 59 890616
+53 59 890618
+53 52 127127
Register On The Website
If you haven't registered on the website you will still be able to have a look at some of the ticket availability, but you won't be able to book anything without a profile.
To do this you'll need your passport handy, as you'll need your passport number and details to register and create a log in.
While the website is available in English, this section is mainly in Spanish so you'll have to bear with it slightly. 
First, you'll need to create an account, it'll ask for your name, surname, and email address. From there they'll send a validation code via email.
This email will be in Spanish. Thankfully, the code should stand out so you shouldn't struggle to find it. 
Paste this code into the Viazul website and your account is created. You'll then be directed to the home page and from there you can switch back to English.
You should get a confirmation email to let you know you've successfully registered, but this will be in Spanish also. 
Create Your Profile
Once you've registered, you'll need to create a profile to book. There will be a small form to fill out which will just ask for basic information such as name, D.O.B, address, etc. Just make sure you have your documentation with you because it will ask for your passport number.
Once you've created your profile, you can also add Frequent Passengers, it requires the same information that you used to create your profile, but just for any guests that are also traveling with you.
Checking availability
To check the availability of the buses click on the logo, or on the Destinations tab on the drop-down menu.
You can also search for specific routes in the search bar. 
Ticket prices will be listed in US Dollars, if the tickets are available simply pay online, print out your ticket, and on the day turn up and check in.
It is important to note that you should check in at least one hour before departure. 
Booking Tickets At The Bus Station
This is a slightly more stressful experience than leisurely booking online, but should you need to, you can book tickets at the station.
There are buses that go from Havana to Varadero and you can download an app called maps.me to aid your journey around Cuba.
This app is super accurate and doesn't even need data once the app has fully downloaded. 
Bus stations will start selling tickets from around eight-thirty am until four-thirty pm.
But don't expect it to be a quick and easy process, you'll likely be standing for a while in very long noisy queues. 
If you don't speak Spanish, you may also struggle, as the seller's English will be rather limited.
You'll want to write down the route, date, number of tickets, and full name of each passenger on a piece of paper and give it to whoever is working.  
Ticket Prices
Ticket prices are very clearly shown, although if you get your travel agent to book these tickets for you, there may be an additional charge.
Here I have compiled a list of the most popular routes and the prices they charge in US Dollars.
Havana Airport – Havana – $6
Viazul Havana – Varadero – $9
Viazul Havana – Vinales – $12
Viazul Havana – Trinidad – $21
Viazul Havana – Playa Giron – $14
Viazul Havana – Santa Clara – $18
Viazul Havana – Cienfuegos – $16
Viazul Havana – Holguin – $48
Viazul Havana – Camaguey – $35
Viazul Havana – Sancti Spiritus – $23
Viazul Havana – Santiago de Cuba – $56
Viazul Baracoa – Santiago de Cuba – $15
How Much Are Viazul Bus Tickets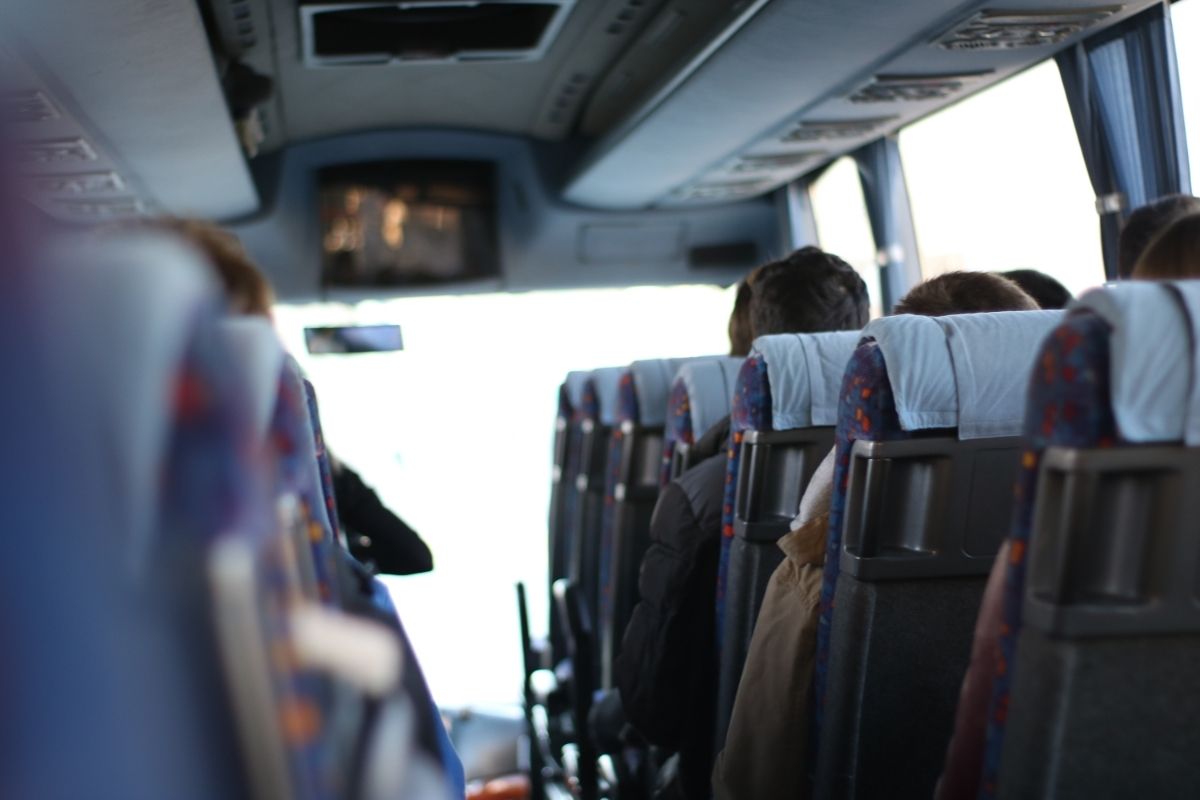 Depending on where you travel to, the prices of the bus will differ. You can find individual prices on the website though.
The tickets are usually around the same price of a shared taxi, although you'll tend to find unless you negotiate it correctly, that you'll have additional charges from the taxis as they tend to charge per person as opposed to the whole car. 
Bus Timetables
One thing you can guarantee is that the online timetables are accurate. The schedule for these buses is very strict and they always run to the time printed.
As well as finding them online, most bus timetables will also be displayed at the station  
Don't worry they are usually fairly prominent so you won't miss them, and once the timetable is made it is very rare that you'll see changes made to that schedule.
Seat Selection & Reservation
Your ticket for the bus does not reserve a specific seat, just any seat if you're lucky, if you're far behind in the queue then you'll find your bum settling down on the floor.
There are a few tips and tricks to trying to secure yourself a seat and we will go into these in just a moment.
Check-In 
You will not be able to board the bus if you haven't checked yourself in, and you need to do this at least an hour before the bus departs.
If there is more than one of you in your party, it's a good idea to have one member queue up for the bus (and more importantly a seat) while the other checks you both in. 
This can differ from station to station, but you may also have a separate line for boarding your luggage. Staff will board your luggage you are not to do this yourself.
So if you're lucky enough to have three members on your holiday, I'd have one in each separate queue to try and help you not get stuck at the very back of the boarding line. 
Tips And Tricks For Seat Selection
Get to the front of the line – bigger parties should split up between check-in, luggage, and boarding.
Keen Observation – A broken seat is better than no seat at all, but many bus seats tend to fall back into the person behind you's lap. Try to bag yourself a fully functional seat if you can
Keen Observation 2 – Similarly, check that the seats in front of you are not broken, so you don't end up with someone leaning back into your lap.
Avoid Seats By The Toilet – Probably self-explanatory, but they don't work the best and these are long journeys. This will be a smelly seat selection.
Avoid Seats By The Tvs – You get less headroom, and they'll be playing the whole trip so if you were hoping to catch up on some sleep, you'll want to avoid this area (or invest in some earplugs.)
No First Row – The first row is for the bus drivers (there's usually two) and any of their family or friends.
Reservation List
If you didn't quite manage to grab a ticket you may have been put on the reservation list. Now, this is fairly informal.
Essentially, they'll have your name on a list, you can check in an hour before departure and if there are any spare spaces left then you can pay and be let on. 
If everyone turns up and there's no space, then you won't be getting on the bus. This is why I would always advise that you book your tickets well in advance.
Just to reiterate, if you are on the reservation list, you are not guaranteed a ticket. It is more of a waiting list for those who didn't get tickets. 
What To Do When There Are No Tickets Left
If you can't get a ticket for the bus you want, then I'm sorry but it's unlikely that you're going to end up on that bus.
When planning which buses to take you should always try and look up alternative routes.
This is because you won't have much luck asking when the next seat is available or what alternative routes there are as the person on the other side of the desk is actually given about as much information as you are. 
In fact, for the seller to be able to check any information they need to input several codes for specific routes and times. So you'll need to make sure you have a plan A, B, C, and maybe even D and E, just in case.
Frequently Asked Questions
I've Booked A Ticket And I Cant Go Now, Can I Get A Refund? 
You can request a refund as long as it is at least three days prior to your journey. If it's within three days of departure then you will not be able to get a refund.
If you do get accepted for your refund you will also be charged 10% of the reservation fee. 
What Is The Check-In Process Like? 
The process is fairly strict but as long as you follow the rules put in place you won't have any issues. Here is a step-by-step guide to checking in at the bus station:
Arrive at least one hour before departure. Then you'll want to give them your tickets, and they will input your details into the system. Then you'll be given a boarding pass. This will have a seat number on it, but just ignore this as you won't be allocated that specific seat.
With your boarding pass in hand, move onto the luggage counter. The staff will take and load your luggage up for you. Keep some change with you, as you'll be asked for a tip, although this isn't required.
Now it's time to line up to get on the bus. Getting seats is a bit of a free-for-all and the only advice I can give you is to get there early, and try and be as close to the front of that line as possible. If you don't you'll be sitting for a couple of hours on either broken chairs or even worse, the floor.
Is There Storage For Luggage?
Yes, there is under bus storage for luggage. Usually, you'll be given a bag tag or 'receipt' for when you come to collect it off the bus.
Sometimes they ask for these, and sometimes they don't. Honestly, it'll just depend on the driver you have that day. Keep them safe anyway, just in case they are required. 
Though you'll tend not to have many problems with theft in Cuba, I would still advise that you keep any valuables with you and do not put them into storage.
There is overhead storage in the bus and you can keep a fairly decent-sized bag in this. 
Where Do Viazul Buses Stop? 
Each bus will usually have two drivers. They will take it in turns between driving and conducting.
Often they will stop every couple of hours or so to give passengers a chance to stretch their legs or grab a quick bite to eat.
But this doesn't happen every time and if you've stopped at a major town, it's even less likely, they tend to like to keep going in the busier traffic.   
If you do have a particularly long journey, stops are scheduled by roadside cafes to allow passengers to grab a bit of food or a much-needed coffee.
You'll always stop near toilet facilities, so you don't have to brave the in-bus toilet unless you're desperate. Just make sure you keep some spare change as they will cost you to use. 
What Do I Do If The Viazul Bus Is Full? 
If you haven't been able to get on the bus try not to fret too much.
There are often a lot of colectivo drivers nearby that will take you – although it will cost a little more than the bus would have done. 
Although, you'll have to keep in mind where your destination is, ask them to trek you acros to Baracoa on the complete opposite side of the island and it's probably going to be a no. However for journeys like Trinidad and Santa Clara are quite possible.
Does Cuba Have Uber? 
No, in cuba you can choose between the bus or a taxi. If you're going to jump in a taxi though, remember that you'll have to try and negotiate a price with the driver.
Your average journey from the airport to the city center should cost around $20-$25 so if its anything massively over this range, you'll need to try and barter a little bit harder. 
What Are Colectivos In Cuba? 
A collectivo is a shared taxi. So instead of just jumping in by yourself, it will also collect a few other passengers along the way.
These are quite popular with tourists in Cuba as they often dot between different popular destinations such as Havana to Trinidad, as well as several other popular day trip destinations. 
What Happens If I Lose My Viazul Bus Ticket? 
You really want to try and keep your tickets safe. These tickets are what you exchange for your boarding pass to get onto the bus.
If you don't have a ticket, it's unlikely that it'll be as easy as just printing off a new one.  
If you can prove that the ticket you've lost was infact for you, then you may be able to get another one printed off but this may cost an additional admin fee.
And to be completely candid it's much more likely that you'll just be expected to purchase a new ticket. 
Most of the people you speak to will only really know basic English too, so unless your fairly confident in your Spanish, you're going to struggle to explain to anyone that you have actually lost your ticket.
Sometimes, misplacing things cannot be avoided, but usually it's due to improper planning. Make sure you have a wallet or folder to keep all your tickets in.
Final Thoughts
The Viazul Bus network is a fantastic way to get across the island and it really wont leave you massively out of pocket.
The main thing about this mode of transport is that preparation is absolutely vital.
If you haven't thoroughly planned out your journey, booked your tickets in advance, and got yourself to the front of that line for seats, your journey isn't going to be the most comfortable experience of your life. 
These buses also certainly have their quirks, the toilets are not massively reliable, and a lot of the seats tend to be a little…broken.
However, you'll take that over squatting on the floor when these have run out, trust me. 
For all of its issues though, it is a really great and useful service that can get you up and about in Cuba.
There's so many different routes that is really unlikely that theres going to be somewhere you'd like to go that this bus will struggle to take you!
So what are you waiting for? Grab a pen and some paper, and get planning that Cuban itinerary. The sooner you do, the sooner you can get those bus tickets booked!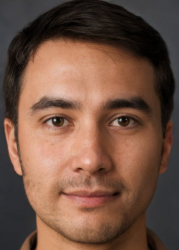 Latest posts by Jim Stanton
(see all)