In recent years, Cuba has become more and more popular as a tourist destination.
However, many would-be Cuba vacationers, aware of Cuba's reputation for being a little behind some parts of the world technologically (we're thinking classic cars, of course) find themselves asking whether Cuba has all the necessities of modern life.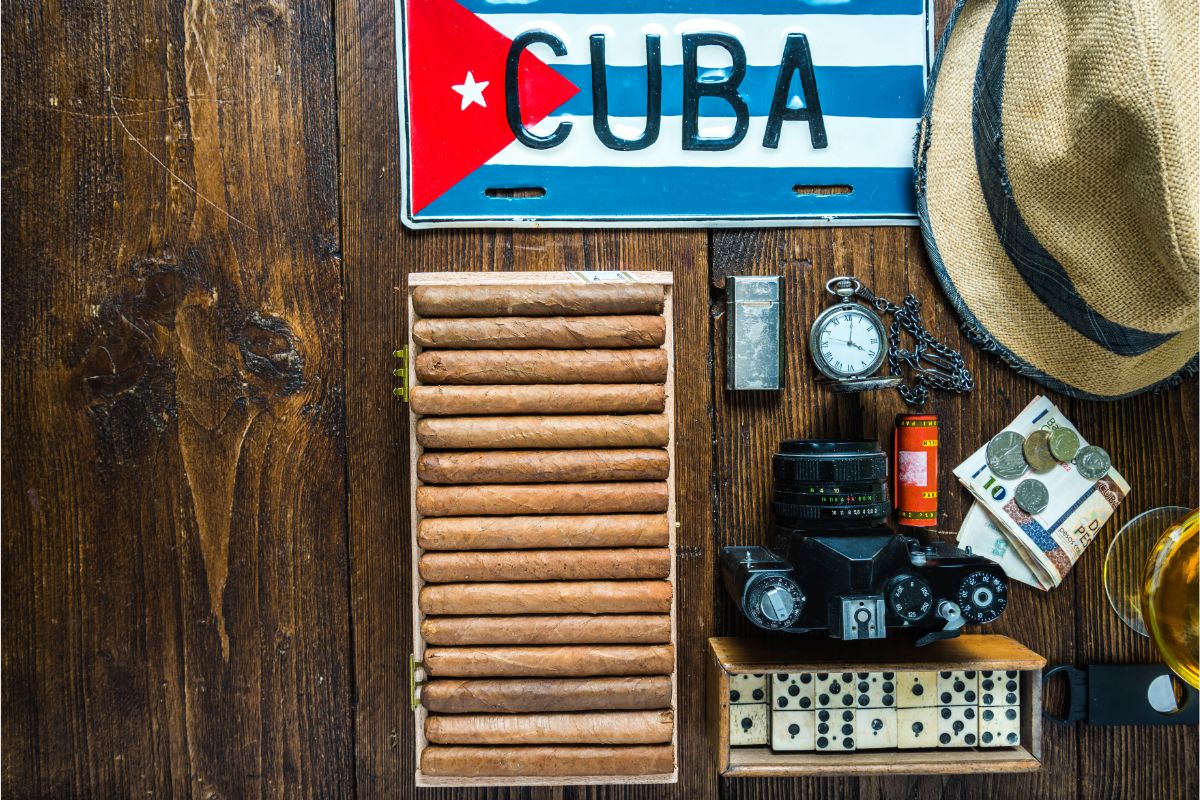 For many people these days, this includes WiFi and a reliable internet connection.
If you're in the same boat, this article is written for you. There are mixed reports on the state of internet access in Cuba, and in this article, we're hoping to get to the bottom of the situation.
The simple answer is that yes, there is wifi in Cuba, but accessing a good quality connection can be a little tricky.
What Is the State of Internet Access In Cuba?
The Internet in Cuba is notoriously poor, at least compared to the standards that Western tourists are used to.
Internet here is run by the state-owned company Telecomunicaciones de Cuba, otherwise known as ETECSA.
There have been some pretty big updates to the network in recent years, including the roll-out of more wifi hotspots, but internet access is far from the ubiquitous thing that is in the USA, for example.
You won't be able to get 4G and 5G mobile data wherever you go, for a start, and you can't simply expect businesses like restaurants, bars, and cafes to have wifi, either.
When you do track down some internet access, the connection is likely to be comparatively slow and unstable, and access is likely to be more expensive than you are used to, too.
Nonetheless, you can rest assured that of what internet access is available, the best of it is to be found in tourist hotspots like Varadero and the capital, Havana.
How Do I Get Internet Access In Cuba?
There are three main ways that travelers in Cuba can get internet access. The first and probably easiest way is to log on to the wifi at your hotel or resort.
If you're out and about, you'll have to find yourself a wifi hotspot, or use international roaming. Let's look at each option in succession:
At The Hotel
In a throwback to what many would call simpler times, many resorts and hotels in Cuba offer their guests access to desktop computers that can be used for internet access.
It's usually not complimentary, though, with prices varying from the equivalent in Cuban pesos of $2-$10.
Resorts and hotels also tend to offer wifi access, and the most exclusive advertise wifi as available in all of their rooms. However, you'll need a NAUTA card before you can access it. That's what we'll cover next.
Getting The NAUTA Card For Internet Access
If you're serious about having ready internet access whilst you're in Cuba, you'll need to get yourself a NAUTA card. This card, issued by ETECSA, is your passport to internet access in any of the following:
Major airports
Most resorts and hotels
Public wifi hotspots
Desktop computers at ETECSA offices, known in Cuba as 'Salas de Navegación'. These are what we might consider 'internet cafes'.
These cards typically need to be purchased at these ETECSA offices, although some hotels and resorts sell them, too.
There is a third option, the black market, although for several reasons we tell tourists to steer clear of these 'private sellers'.
You should be prepared to wait a little while when picking up your NAUTA card. In the busiest ETECSA offices in downtown Havana, some tourists have reported waiting for as long as two hours.
When you do eventually get to the desk, you'll have a couple of different options; you can either pick up a one-hour card for 25 pesos, or a five-hour card for 125 pesos.
Once activated, the cards are valid for 30 days, which should be more than enough for most travelers.
How To Use Your NAUTA Card
When you are given your NAUTA card, you'll first have to scratch the back to reveal your login code and password.
Connecting is as simple as finding somewhere with a network, selecting that network, and then typing in your login credentials. If all goes well, you'll be connected in minutes!
As you'll be using pre-paid wifi, you'll have to remember to log off when you are done to save your minutes. This is where things get a little more tricky.
You'll have to enter '1.1.1.1' into the search bar of your browser, which should bring up a "cerrar sesión" prompt.
Click this, and once you have received the confirmation notice, you know your log-out was successful.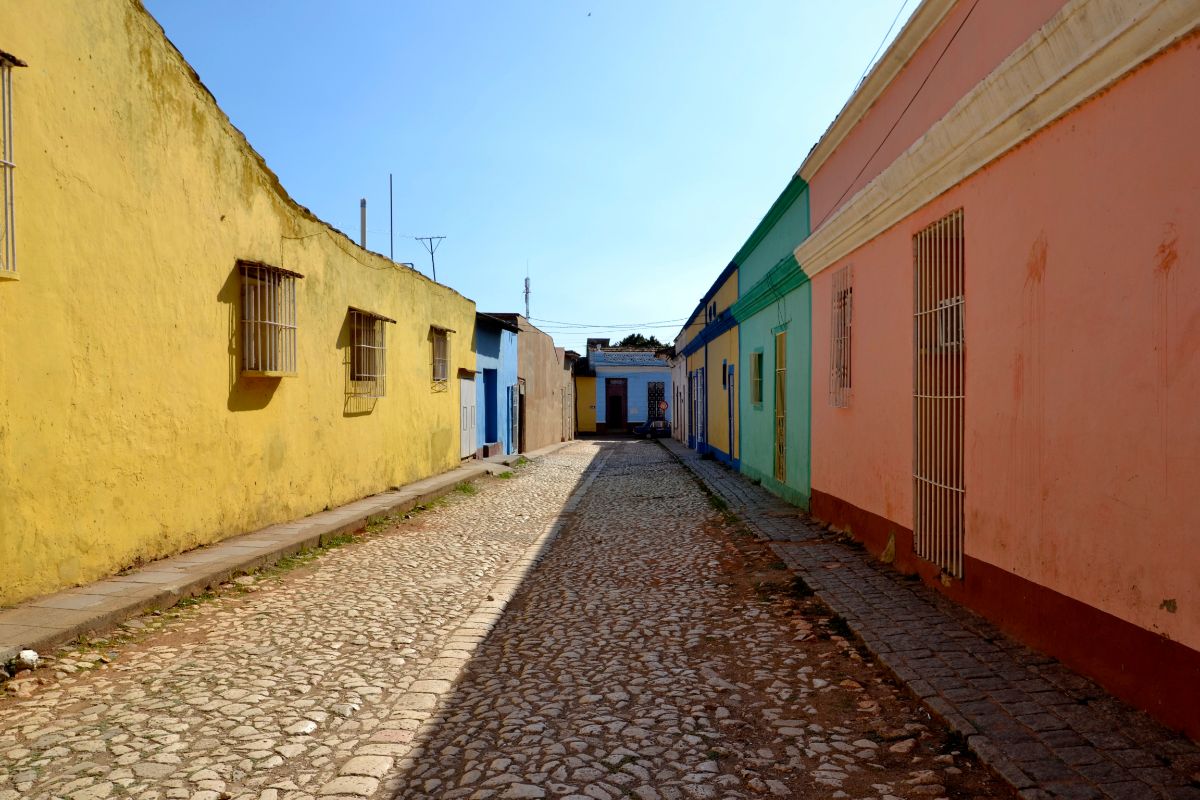 Using Public Hotspots
You can't use your NAUTA card to access the internet just anywhere whilst you are in Cuba. Instead, you have to visit a designated wifi hotspot.
These are typically located in squares and plazas, as well as places like public parks.
These, by their nature, are in urban areas- so if you're looking to get out into the countryside, bear in mind that you are likely to find few, if any, wifi hotspots.
There is a full list of hotspots in the country available here.
Hotspots are normally pretty easy to spot, as there will be large congregations of people- both Cubans and foreigners- staring intently at their phones.
If you're in Havana and looking for some wifi, there are over 125 hotspots. Here are some of the most popular:
Plaza Cristo
Parque-Cuatro-Caminos
Parque San Juan de Dios
Cruise Ship Terminal
Malecón. Exterior area of Hotel Deauville
Parque Karl Marx
Parque de los Mártires
Chinatown
A top tip for using public wifi hotspots is to exercise caution. Thieves and pickpockets know that these locations attract tourists, and are known to operate in these areas, so keep your wits about you.
You'll also find enterprising Cubans offering wifi (wee-fee) cards at these locations, but you'll probably end up paying an inflated price and may be subject to scams.
Using ETECSA Internet Salons
ETECSA runs a network of internet salons right across Cuba, covering all of the country's major cities as well as many of its smaller towns.
If you're intending to head off the beaten track whilst in Cuba, it's more than likely that you'll do at least part of your internet surfing at one of these salons.
You'll still need your NAUTA card, and you'll have to log in via desktop computer rather than with your own devices.
Expect to wait in line here, too- this is arguably the most popular way for Cuban citizens to access the internet, and the capacity of many of these salons is small.
If you're not sure, disconnecting your device from the wifi signal will automatically log you out, too.
International Roaming
Many cell phone carriers offer roaming packages that you can use whilst you are visiting Cuba. However, it's pretty expensive, so we recommend only turning roaming on when you need to.
Here are some of the roaming prices from major US carriers:
AT&T: $3/min for calls, $0.50/text, $1.30 picture/video and $2.05/mb data
T-Mobile: $2/min calling, $0.50/text, $2/mb data
Verizon: $2.99/min calling, $0.50/text, $2.05/mb data
Final Thoughts
These are just a few of the most common ways to get access to the internet while vacationing in Cuba.
Those staying for longer might wish to get a Cuban SIM from Cubacel Tur, for example, but this process just isn't worthwhile for most tourists.
Our advice is to stick with the options listed above. They may not be perfect, but some internet access is better than no internet access at all.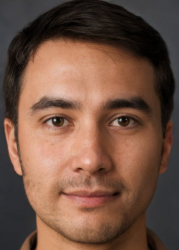 Latest posts by Jim Stanton
(see all)