With most neighboring countries there is always the curiosity as to whether you can see one from the other.
The country of Cuba is a close neighbor to the United States and is closest to the state of Florida, specifically Key West in Florida.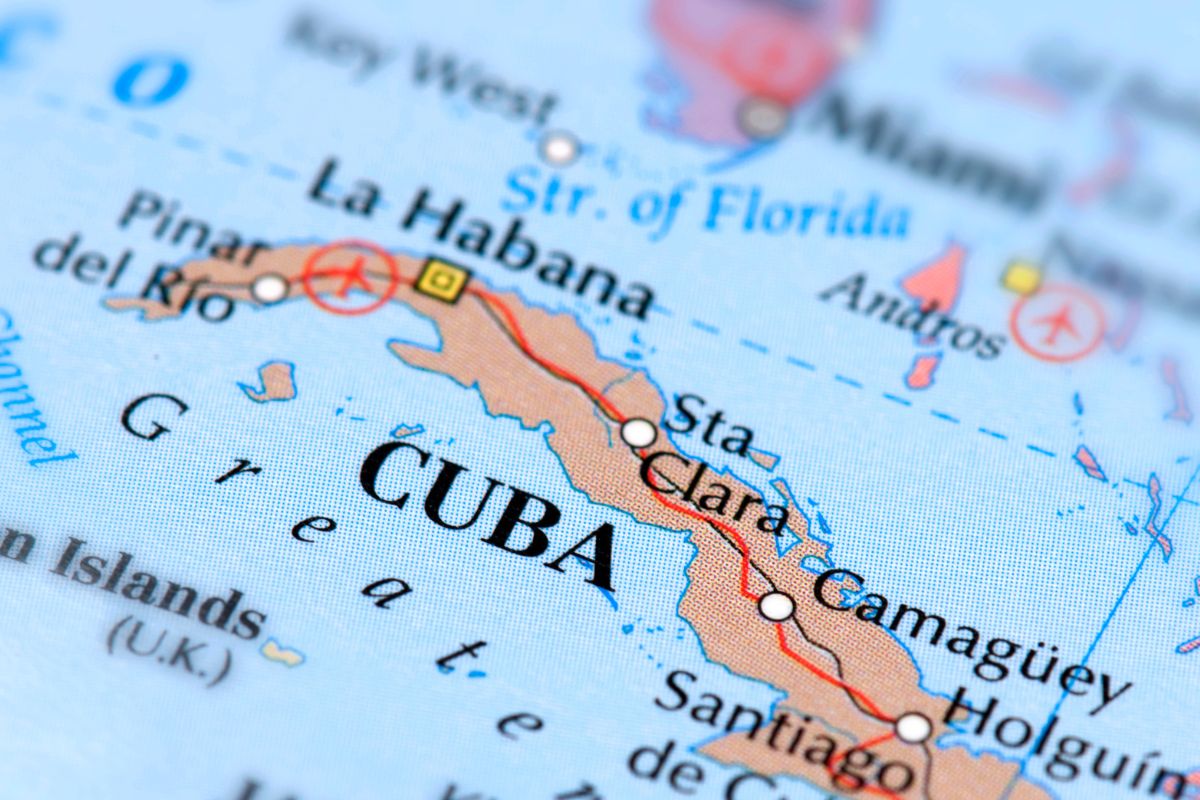 In this article, we see if Cuba can be seen from Florida through the naked eye and also look at ways that a person can travel from Florida to Cuba to take in the sights of the historical, scenic country.
About Cuba
Cuba neighbors the South side of the state of Florida. The main island of Cuba is the biggest in the Caribbean and the county is an archipelago of over 1,600 islands.
Cuba has an extensive coastline of 3,500 miles and the coastline is lined with white sand beaches that roll into shimmering turquoise waters.
Cuba is a popular holiday destination thanks to its rich history, culture, sunny weather, and stunning beaches.
The country is known for its music-filled streets that are often lined with vintage cars in the cities and more built up areas.
The architecture of the country has visible influences from settlers that came to take power over the island from France, Spain, and the United States.
There are many UNESCO World Heritage sites scattered throughout the islands making it a prime destination for history buffs also.
About Florida
Florida is a southern state in the United States. It is known for its great weather and is referred to as the sunshine state. It is also the theme park capital of the world.
Florida's coastline is scattered with many stunning beaches making it a prime destination for tourists and holiday makers in the US.
In Florida you can expect to enjoy watersports, gorgeous beaches, fantastic nightlife, and also explore historical sites.
How Far Is Cuba From Florida?
Cuba is approximately 90 miles south of the state of Florida.
This distance is the shortest distance and it is between Florida's Key West Island and the capital of Cuba, Havana, which is located on the north of the main island of Cuba.
The 90 miles distance is in nautical miles as it stretches across the sea however on land it would equate to approximately 103 miles.
Cuba and Florida share the Strait of Florida, it runs between the Gulf of Mexico, which Cuba is located at the entrance, and the Atlantic Ocean which separates Key West from Cuba.
Can You See Cuba From Florida
Unfortunately, it is not true that you can see Cuba from Florida, as mentioned above Cuba is 90 miles away from Florida and that is simply too far away for the human eye to see at sea level.
To be able to see Cuba from Florida you would need to be approximately 5000 feet high in the sky, which would not even be possible from the tallest skyscrapers in the world.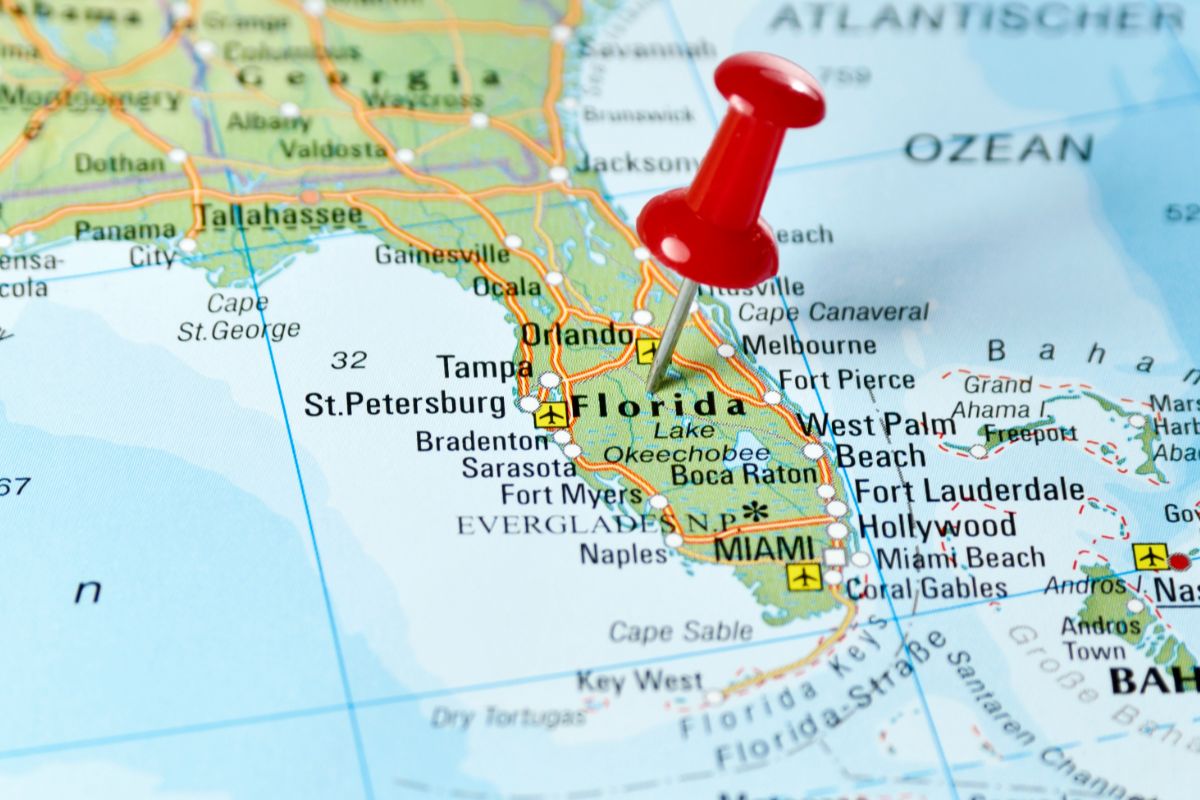 Traveling From Florida to Cuba
There is a range of routes that one can take to travel from Florida to Cuba. We explain it below.
Fly From Miami To Havana
The most direct way to travel to Cuba from Florida is to fly directly from Miami to Havana.
There is a range of different airlines that operate this route such as American Airlines, which offers a daily flight that takes just 1 hour and 16 minutes.
The cost of this route depends on the time of year, the type of fare you want, whether it is first class, economy, or coach, how much luggage you plan to travel with, and how far in advance you book.
Other Routes
There are several other airports that operate direct routes to Havana, such as Talahasee. From Florida you can get a bus to Tallahassee Airport.
Leisure crafts, staffed water crafts, yachts, and speedboats are not permitted to sail the journey between Florida and Cuba due to government restrictions in place in both Cuba and the United States.
If sailing were to become permitted again it would take 4 hours.
Depending on travel laws at the time of your traveling there may be cruise ships traveling from Miami or Fort Lauderdale to Cuba that could suit your budget and travel arrangements.
There is no road connecting the two countries and so traveling by airplane is the only means possible to travel between both destinations.
Diana Nyad, a 64 year old woman is known in history for swimming from Cuba to Florida through shark infested waters. The journey took her 53 hours to complete the 110 mile swim in 2013.
What To Do In Key West Florida
If you cannot travel to Cuba it can still be thrilling to be 90 miles from the country and there is a lot that one can do on Key West Island.
Below are some of the top things to check out during your stay in Key West Island, Florida.
Visit Mallory Square for Sunset
Watch the sunset into the Gulf of Mexico from Mallory Square. Mallory Square is at the northwest tip of Key West Island and is a hugely popular spot for tourists.
As the sun sets there are countless street performers entertaining the crowds.
You can also enjoy local foods and drinks from the street vendors spread throughout the popular square.
We advise heading to the square early to find a good spot to watch the sunset as it does get rather busy.
Visit Ernest Hemmingway's Home & Museum
If you want to check out some local history we recommend visiting Ernest Hemmingway's former home.
Hemmingway is an American literary icon and it was in his home in Key West where he drafted some of his most famous works.
The home has since become a US National Landmark and is an attraction for book lovers and history buffs alike.
There are tour guides available to give you a tour of the home and talk you through the memorabilia displayed throughout the home.
Climb The Key West Lighthouse
The lighthouse in Key West's Old Town has been in place and guiding boats for over 200 years.
After ascending the 88 steep steps to the top of the lighthouse you will be greeted by a panoramic view of Key West and the surrounding sea.
The lighthouse is now decommissioned but for more than 100 years it guided boats to the nearby Naval Station, which like the lighthouse, has now also become a historical site.
The lighthouse keeper's house can also be explored during your time here.
Go Scuba Diving Historical Wrecks
If you like to Scuba Dive, take a guided dive through a ship that sank 7 miles off the coast of Key West which was a part of World War II.
The ship has now become home to the second-largest artificial reef in the world.
The dive is suitable for divers of all levels and there are ten stories to explore throughout the boat.
Final Thoughts
We hope that this article has answered any questions you may have had as to how far apart Cuba and Florida are.
While Cuba cannot be seen from Florida there are many different ways to travel to Cuba from Florida and if simply being close to Cuba is enough for you then try out our recommendations for Key West Island to have a great time!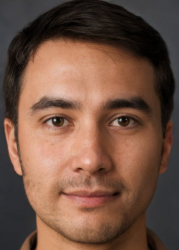 Latest posts by Jim Stanton
(see all)