Are you looking for your next travel destination to relax and unwind in? Cuba is for you.
Cuba has a range of pristine beaches and a truly unique culture that you have to experience in your lifetime. If it's stunning white sand beaches you love, then this destination is just right for you.
So, why go to Cuba, and which beaches are a must-see? Read on to find out.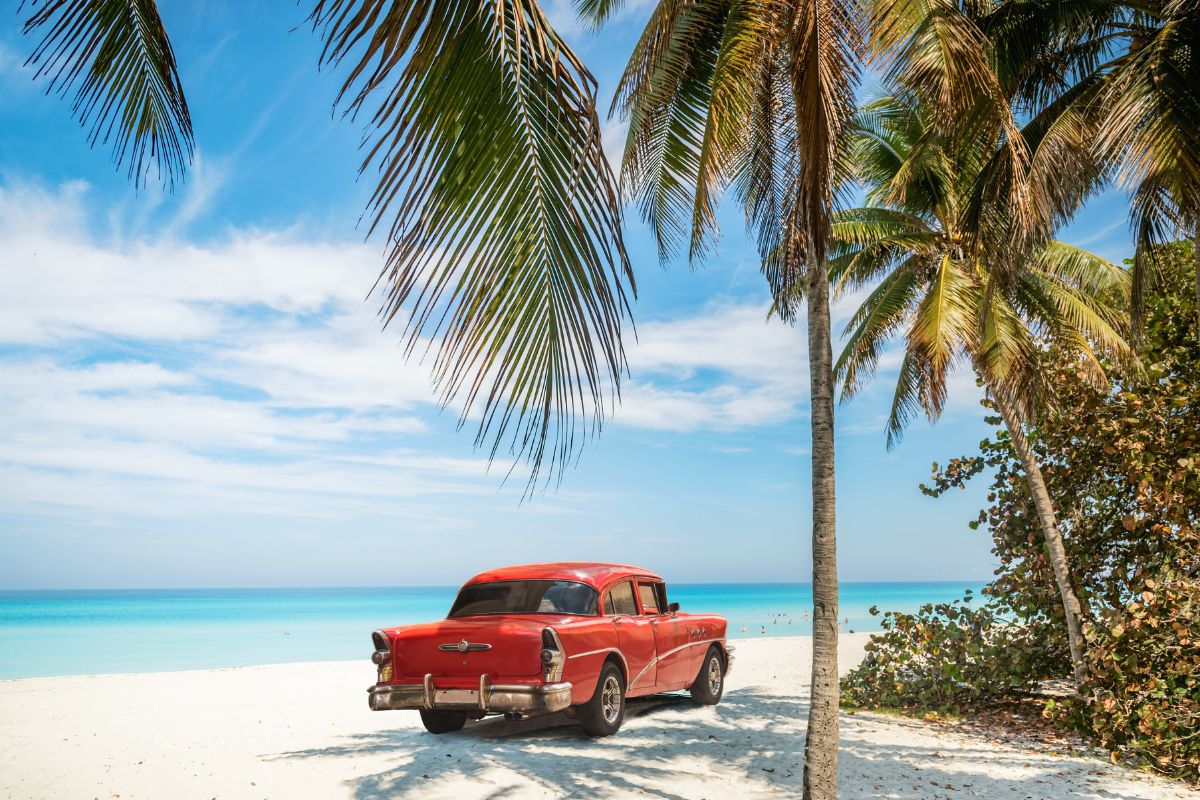 Why Go To Cuba?
Cuba is a well known travel spot. Maybe it's because of its striking natural beauty, or perhaps the eclectic cities to visit.
There's something for everyone in Cuba. Cuba is most renowned for its colonial architecture and cultural history, and let's not forget to mention the vintage cars and decor.
That is truly what makes this place stand out from the rest.
Head to Havana and step back in time, as former leader Fidel Castro banned all American imports, which led to the streets and city being frozen in time in the 1960s.
As a result, you'll find 1950s cars, and an eclectic collection of goods that have survived decades!
There's not only beaches but breathtaking views of the mountains, waterfalls and hidden caves to explore.
In Cuba, there is not a whole lot of free WiFi or internet connection, so you can truly have a digital detox, fall off the grid and enjoy the sights, tastes and sounds of Cuban music, food, and culture.
But, with its favorable warm and sunny climate, along with pure white sandy beaches, this is an attractive location for anyone to visit.
That being said, one of the primary reasons visitors are so attracted to Cuba is the incredible white sand beaches, so let's find out which ones are worth your time!
Best White Sand Beaches In Cuba
There's nothing quite like a white sand beach and cool, crisp saltwater to dip your toes into. Check out some of the best white sand beaches Cuba has to offer here.
Caya Coco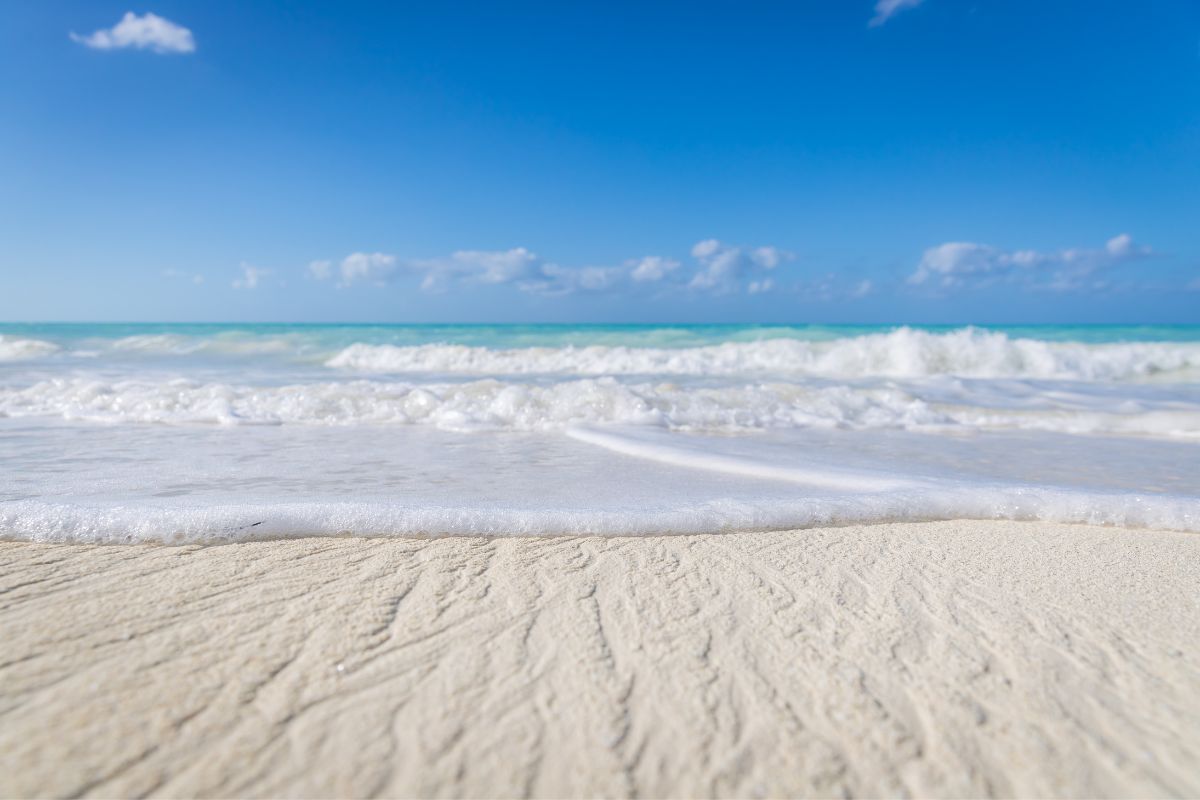 Caya Coco is one of the more well known beaches in Cuba. Also known as the Playa Los Flamencos, it is found in central Cuba.
This beach gets its namesake from the coco birds, also known as the white ibis birds, due to its 22km long white sandy stretch.
In addition, it is one of the best locations for snorkeling in Cuba if you want to see starfish, as the waters here are crystal clear and oh so dreamy.
Cayo Coco also has an abundance of rich nightly entertainment, where you can savor Cuban culture and music, or try salsa dancing for yourself.
Cayo Largo Del Sur
Cayo Largo del Sur, also known as Cayo Largo is the 'long cay' of deserted, paradise-like islands.
These beaches have white sands that are completely natural, providing a laid back atmosphere that welcomes all.
Here, you can dive, swim with dolphins or even head out on a sunset cruise with someone special.
The water is absolutely eye-catching, with crystal clear seas that come from the Caribbean islet, just around a hundred miles south of Havana.
With 17 miles of coastline, you'll be sure to find a spot on the sand to take a picnic or rest by the ocean.
Varadero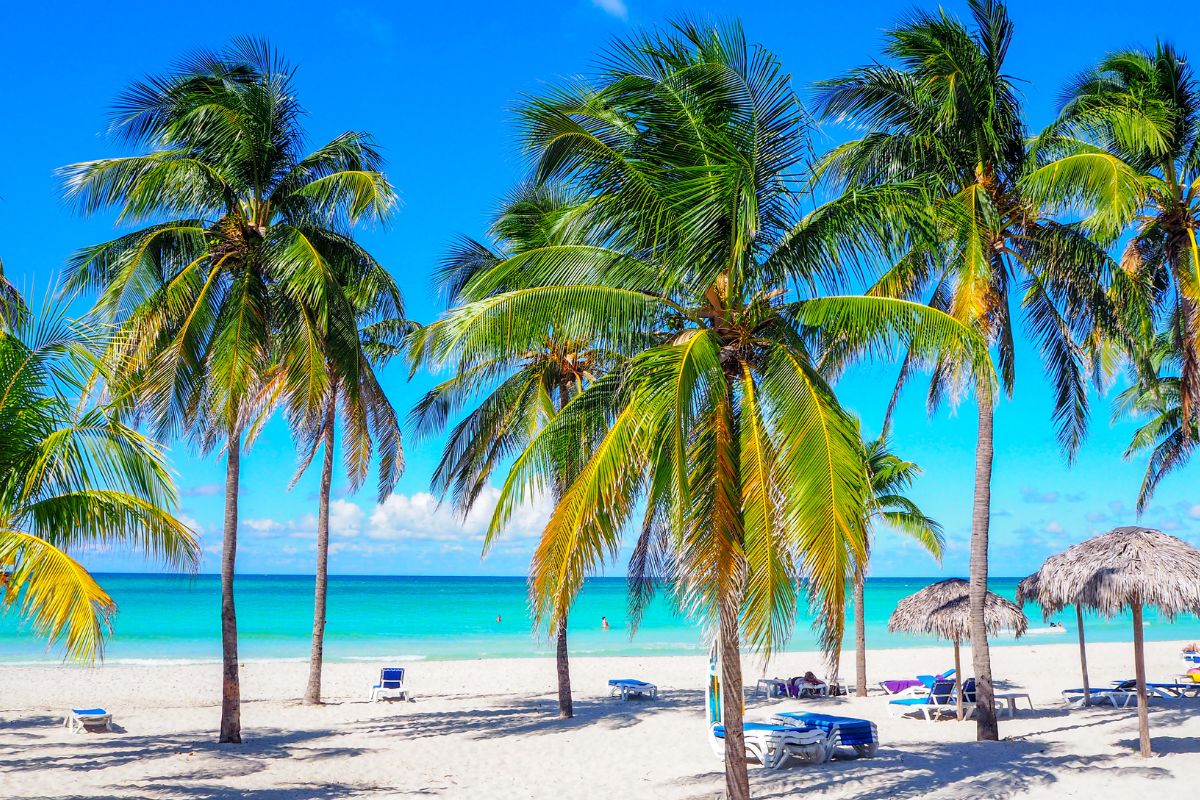 Varadero is one of the more popular beaches in Cuba. It is well known for its 25km stretch of pure white sands that line the whole peninsula.
This beach promises buttery white sands and shallow blue seas for you to enjoy.
The water here is so vibrant, you can sometimes see the reflection of the sunny skies up above within it!
The great thing about this beach is that it's about 90 miles east from Havana, and surrounded by isolated all inclusive resorts, so it's never too busy and always a luxury.
Close by is the town of Veradero, filled with small craft stalls, arts and gifts, B&Bs, shops and a range of bars and restaurants.
What we love about this beach is that whilst it is a tourist hotspot, with that comes a lot of amenities and activities to enjoy.
Whether you like sailing, fishing, or snorkeling, there is something for everyone at Varadero.
Playa Paraiso
This translates to Paradise Beach, and boy does it deliver. This beach is dusted with amazing white sands, and looks almost untouched by mankind.
The water glistens in the sun with hues of turquoise and indigo, and they're nice and calm for relaxed swims and bathing.
For a tranquil atmosphere that feels like you've landed in heaven, this is the beach for you. For a getaway aside from the busy nature of the town, Playa Paraiso is the perfect spot.
Playa Esmeralda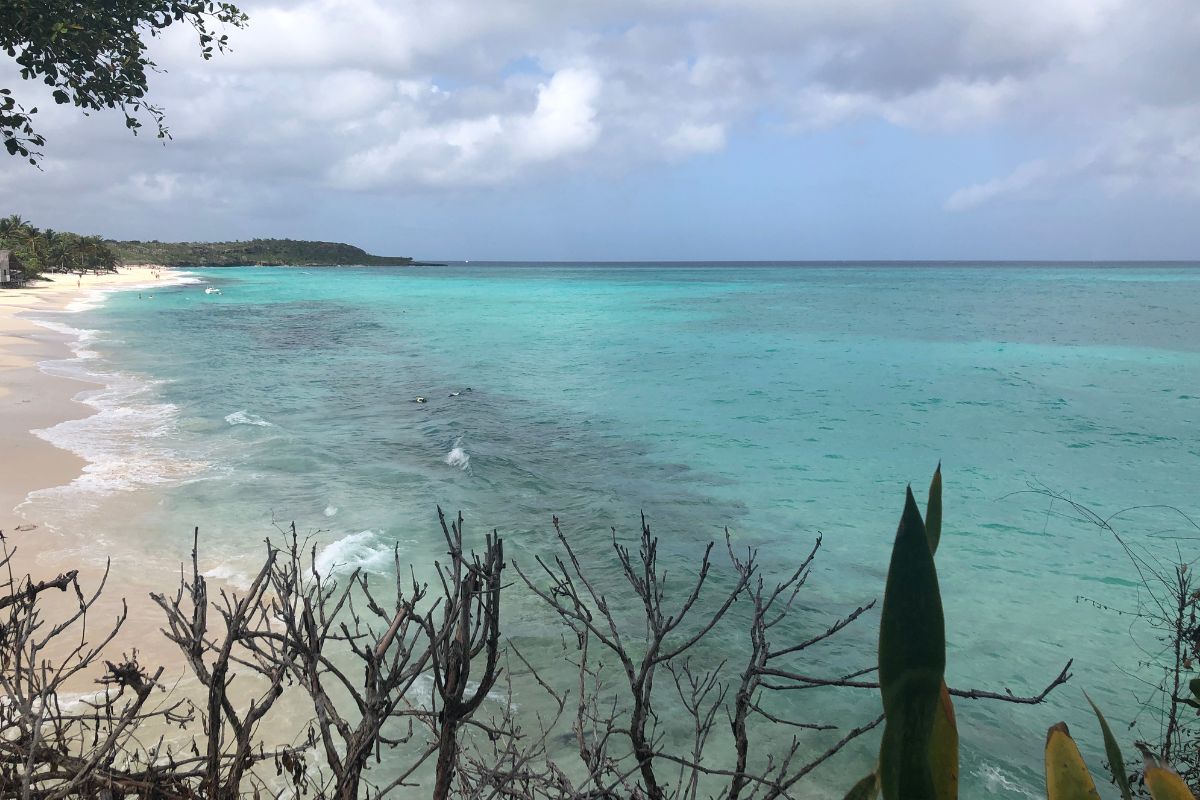 With a name as beautiful as that, you can expect the same beauty from this beach.
With flour white sands, this place is just in Eastern Cuba, and is a secluded paradise with turquoise waters and lots of hidden coves to unwind in. You'll find semi private beaches, covered by a canopy of wild sea grape trees.
Enclosed by cliffs and steep hillsides, this is a charming and lovely spot to stop for a swim, sunbathe or just to unwind in.
Cayo Santa Maria
This beach is slightly smaller than others with a stretch of 15km of white, soft sand and clear blue waters.
Cayo Santa Maria is actually home to some of the most untouched, naturally beautiful beaches in Cuba. Fidel Castro himself named this place better than the ever popular Varadero beach.
Here, you can bask in the sun, swim in the cool waters or get pampered at one of the nearby all inclusive resorts for the day.
Playa Guardalavaca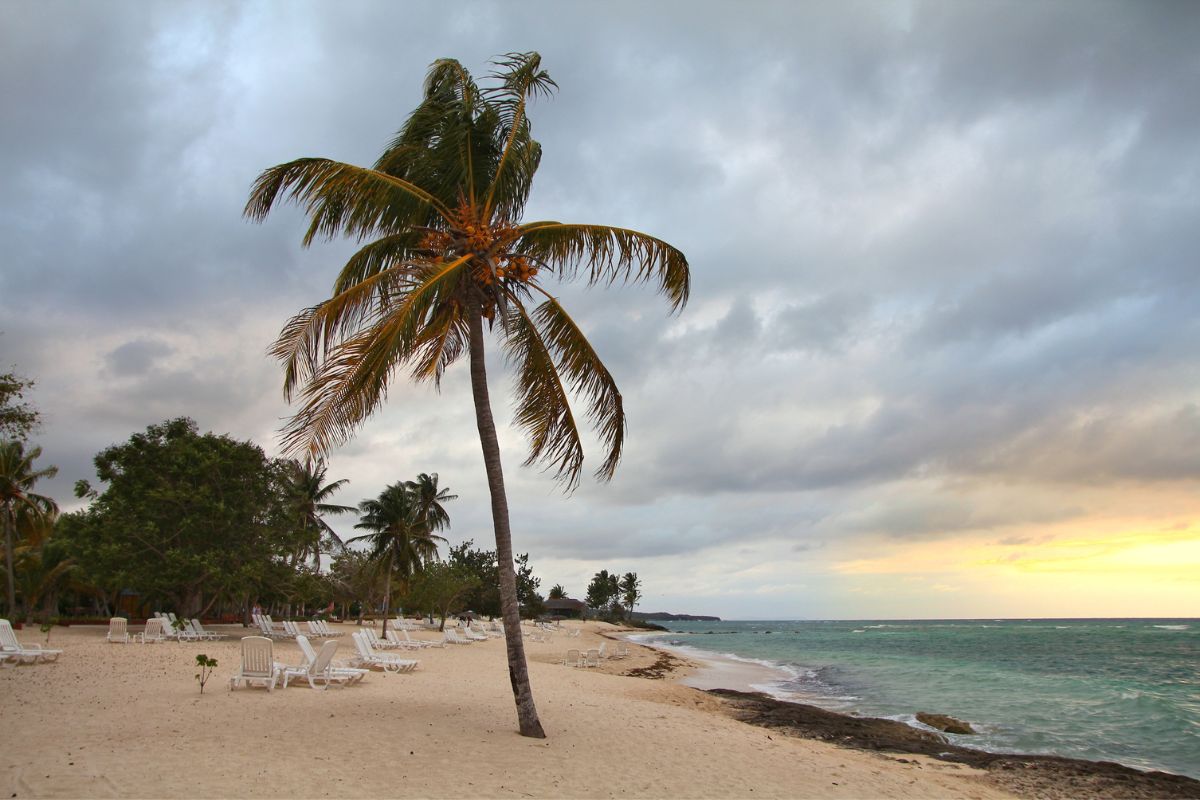 If you're looking for a truly breathtaking white sand beach to unwind in, then Playa Guardalavaca is a sight for sore eyes.
With 1500 meters of sparkling sands, surrounded by cooling palms and a stunning backdrop, then this natural beauty is for you.
Popular for not just tourists, but the natives too, this beach will give you the true Cuban experience, where you can snorkel, swim and more.
Cayo Levisa
This is a small slice of paradise in the archipelago of Los Colorados. One of the most beautiful beaches in Cuba is Cayo Levisa.
This beach is not far from the capital of Cuba, Havana, and is easily accessible by boat if you are in the area.
You can even get there via a private yacht from Palma Rubia! With coral in abundance and sapphire blue watts, this is a great spot for snorkeling.
Summary
To summarize, Cuba has so much to offer. Come for the culture, the music and the colonial architecture, but stay for the stunning white sand beaches like Cayo Santa Maria, Caya Coco, Varadero or Cayo Levisa.
Whether you're looking for a quiet, secluded, semi private beach to relax on, or crystal clear waters to spot starfish in, there really is a beach to suit your needs.
The range of beautiful beaches in Cuba are surrounded by natural beauty with sparkling waters, bright white sands and friendly locals to meet, so you can dip in the sea, feel the sand between your toes, or enjoy the rich cuisine and nightlife that Cuban life has to offer you.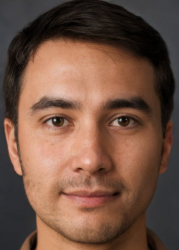 Latest posts by Jim Stanton
(see all)