Sure, the more popular and well-known beaches are popular for a reason, and by no means should you strike them off your bucket list.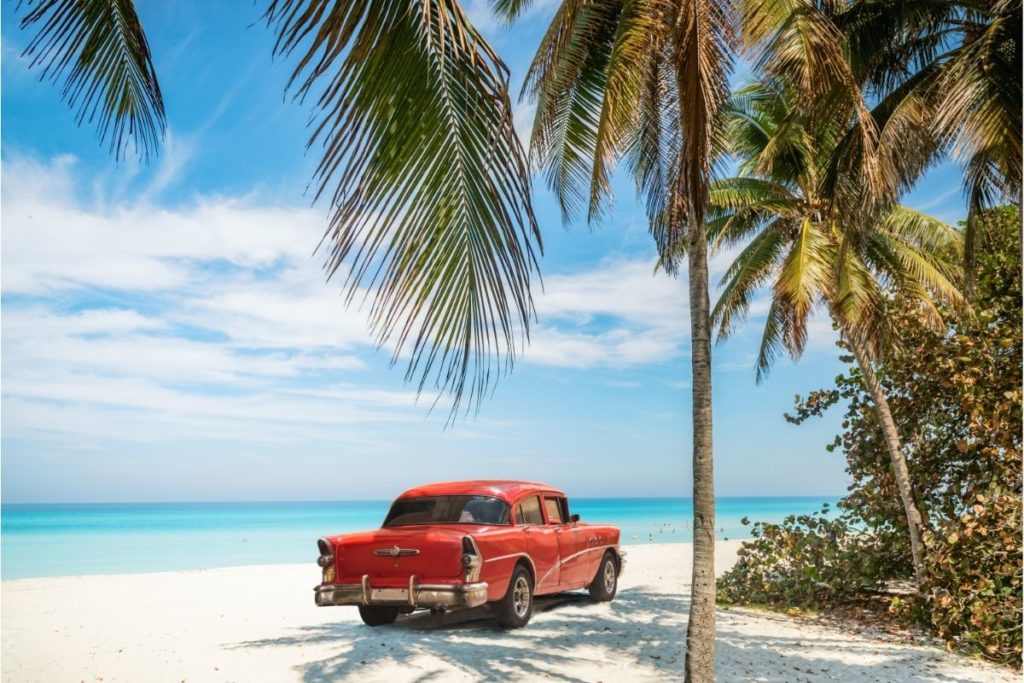 The likes of Varadero, Cayo Coco, Guardalavaca, and Cayo Santa Maria are gorgeous great choices, however, if you're looking to find a one-of-a-kind, unspoiled, quieter beach that isn't overrun with tourists then you may want to give these options a try.
Now you won't find these in most travel guides and the route to them may not be as easy but they are certainly worth the effort for the most breathtaking views and serene atmosphere.
Playa Maria La Gorda, Pinar Del Rio
This is one of the most remote beaches that you'll find in the country which is surprising given it's such an amazing destination for scuba divers.
The whole area is encompassed by 155 meters squared National Park which is bursting with plentiful wildlife.
But keep in mind that when I say this place is very remote, I really mean it, there's just one place where it's possible to stay overnight in Playa Maria La Gorda. Apart from this hotel there really is nothing but sea and sand galore.
It is very off the beaten track, so if you want to visit this beach from Havana you'll spend most of the day traveling so it's not really a one-day trip, you'll need to book into the hotel.
On your journey, though, you will be blessed with sights you've never seen before, and of course, once you're here there is no way it could ever disappoint.
The marine life is so plentiful, with brightly colored coral, tunnels, caves and even Spanish galleon remains, this scuba spot is one of the best around.
If you're lucky enough to visit through June and August it's super likely you'll be able to do some turtle watching as this when they arrive with the intention of starting to nest!
Cayo Levisa, Pinar Del Rio
If you find yourself staying in Vinales, I can't recommend this enough. It's actually only around an hour away, all you'll have to do is take a quick ferry ride to reach this breathtaking island.
Again, it's so remote that there is only one singular hotel on the island but this is a spot you're going to want to stay at.
You can be served your breakfast, dinner, and tea on the beach – if that isn't the dream I don't know what is! But as you can imagine, it doesn't take long for this quaint hotel to fill up fast.
So if you fancy a night here you'll need to book the stay a good few months in advance.
If you want to visit this tranquil haven but are a little short on time, or alas the hotel is all booked up during your stay, don't worry too much as day trips to the island are usually available in Vinales.
Playa Larga, Matanzas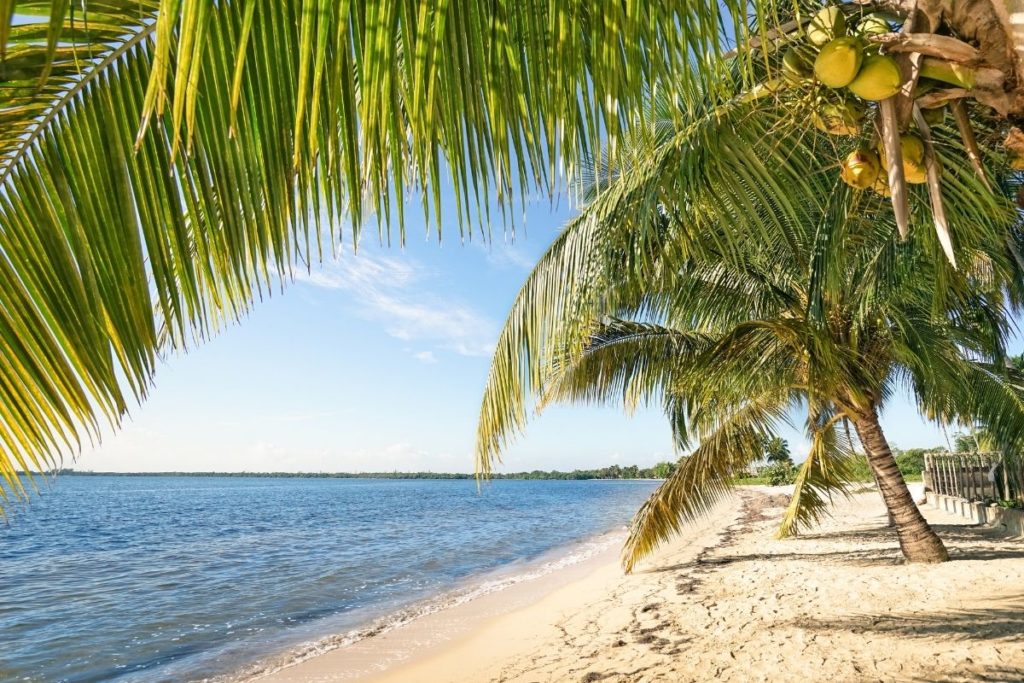 Playa Larga is only a little fishing village but it is the only place in the entirety of Cuba where you'll be able to book a private guesthouse that is situated on the beach.
This spot has a little more life than the two that we've mentioned so far. You'll find a few nice bars or restaurants that you can visit right on the beach here. I have to recommend visiting one of these for sunset – the views are unmatched.
If you're a snorkeling enthusiast you'll be happy to know that Playa Larga has an absolutely astounding 300-meter coral wall that you simply have to see.
If you have a bit more experience with snorkeling, you'll also want to check out El Jaruco where you can take a dive and see the phenomenal shipwreck sight.
And directly adjacent to this town is Cienaga de Zapata which is known for its national park which is abundant with wildlife.
This is also probably the easiest option to travel to, it is just a little over an hour away from Cienfuegos and is just a few hours from Havana.
Playa Jibacoa, Havana
This option is a little costly, so I wouldn't recommend it for those trying to travel on a budget, however, if you can spare the cash then I would say it's almost a necessity to give this beach a go.
In Playa Jibacoa you will find Memories Jibacoa which is probably one of the best all-inclusive resorts around. Don't believe me? Just give the TripAdvisor reviews a read.
A little further up the coast, you'll find Varadero which hosts over 70 different resorts, but Jibacoa is quite different. While Memories is so highly reviewed, it is really the only thing that you'll find here. It even has its own private beach cove.
This is the perfect option for those looking for somewhere quiet, super peaceful, and serene. It's so secluded it'll feel like the rest of the world doesn't exist for a little while. It's the perfect environment for a little relaxation.
Playa Ancon, Trinidad
While the last option was for those with more of an unlimited budget, this option is perfect for those traveling on a stricter budget.
This unique paradise spot is found on the outskirts of the Unesco-listed city of Trinidad which is worth a visit alone.
It's not too difficult to find your way here either, you can easily find a bus route to Trinidad from Havana, and then once you've found your way to the city it is just a small taxi ride to Playa Ancon. If you want a beachfront stay, this location is where you'll find the cheapest option.
You can also be sure that you'll have a great time, there are over 20 different diving sites and the beach is also perfect for those who love to snorkel.
Dive down to the seabed and you'll be sure to find loads of sunken galleons and boats due to privateer warfare. It's probably one of the best snorkeling options in the whole of Cuba!
Playa Santa Lucia, Camaguey
This really seems to be a hidden gem of Cuba. Not many people seem to know much at all about the stunning Unesco World Heritage site, but it's a haven like no other. It really is one of the most unsung heroes.
There are 4 different resorts here that all face beautiful white sand beaches that are very rarely visited by tourists.
For a great tranquil stay, I would opt to stay at Brisas Santa Lucia if the resort isn't fully booked. It's all-inclusive and the staff honestly just goes above and beyond for you.
Playa Covarrubias, Las Tunas
Found on the northern coast, just in between Holguin and Camaguey, Playa Covarrubias is the perfect mid-way spot for travelers trying to see the whole of the island.
Again this is a super secluded option for those who will enjoy an all-inclusive experience on an unmatchable white sandy beach.
If you're fed up with feeling like you can't find a space, or a little bit of quiet, on the busier tourist beaches you should definitely give this option a go.
Cayo Saetia, Holguin
Now, this option is a little different from the rest, and I honestly think it's such a fun and exciting place to stay. It is one of the only destinations in Cuba where you'll have the chance to go on a safari.
What animals will you see? Holguin homes antelopes, buffalos, zebras, ostriches, and many more. They were actually gifted from African countries after Cuba had helped during the apartheid through the 70s and 80s.
There's only one place to stay on this island, so if you're hoping to stay here you'll need to book in advance.
The accommodation is also just a five-minute stroll away from a stunning beach, which is filled with gorgeous white sand.
Playa Cazonal, Santiago De Cuba
We now move more towards the eastern side of the island to find the hidden beauty spot of Playa Cazonal. This beach is well and truly unspoiled and is found just an hour away from Santiago.
You'd think that since it is such a short distance from a populated city that it would be filled with tourists, however, it's not often that this beach is crowded.
The all-inclusive resort Club Amigo is by no means the fanciest or most luxurious option that you'll find in Cuba, but if you're on a budget, or you're just hoping to escape the world for a few days at one of the most gorgeous beaches then you'll love it. The views here really are astounding.
Playa Maguana, Baracoa
This beach is situated around 45 minutes away from Baracoa. If you like small beach coves with stunning brightly colored turquoise water then you'll instantly fall in love with this little spot.
It's a little off the beaten path so it's not very often you'll find tourists this far out but if you're looking for a secluded area where you'll be able to stay facing a beach and be able to take a wander while trying eastern Cuban food specialties from local food kiosks then you might want to make the effort to travel this far. If you'd like to stay here then Villa Maguana is the best place to stay.
Final Thoughts
Whether your budget is great or small, there are many perfect secluded options for you in Cuba. Sure the popular choices are popular for a reason, but there is just something about an untouched beach with beautiful water and white sand that just can't be beaten.
You won't have to worry about the serenity and tranquility being interrupted by loud over-populated beaches that tourists flock to.
In some cases you may even be lucky enough to have the whole beach to yourself – now how perfect would that be!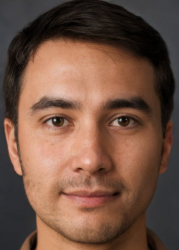 Latest posts by Jim Stanton
(see all)