If you are thinking about planning a trip to Havana in Cuba, then you need to make sure that you go at the best time possible, so that you can get the most out of your holiday.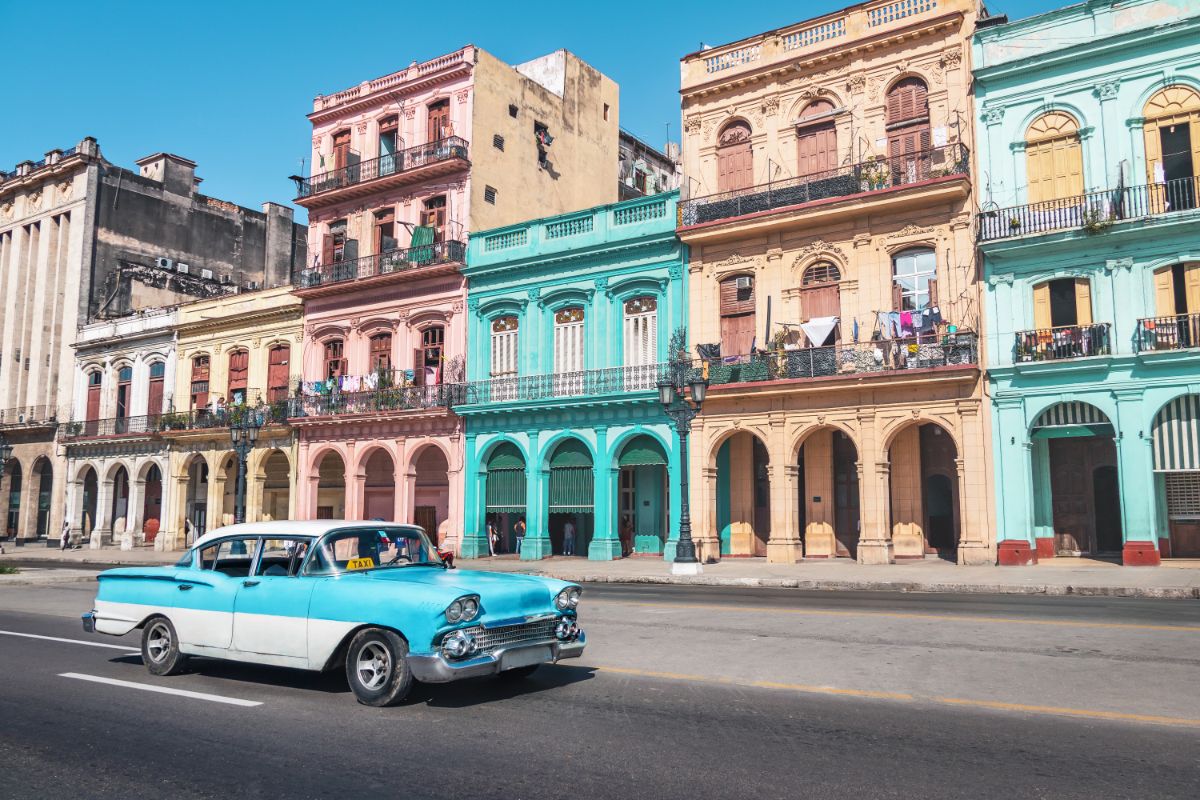 Ideally, the best time to go to Havana is during January and February.
This is the most comfortable time of year to go due to the island being a part of the Caribbean, therefore it can reach high and uncomfortable temperatures throughout the year.
There is always a lot going on in Havana, which is why it is such a popular holiday destination. Therefore, if there is a certain event that you want to attend in Havana, this may affect at which point in the year you go.
In this guide, we will discuss the best times that you should consider visiting Havana.
Visiting Havana
As we have mentioned above, the best time to go to Havana is considered to be January to February. This is because the average lows at this time are a comfortable 65 degrees Fahrenheit.
Due to being in the Caribbean, Havana is only known to really have two seasons. This is the wet and the dry seasons. The dry season is also seen as the winter period of Cuba.
Usually this runs from November to April, while the wet season is between May to October. In adaptation to that, the wet seasons are also believed to overlap with the hurricane seasons of Cuba.
Yet, with that being said, hurricanes aren't very popular in Cuba. Therefore, if one was to strike, it will more likely happen in August or September.
It is your choice when you go and visit Havana, but there are particular events to look out for. For example, if you want to see Havana when it is thriving and colorful, then you may want to attend their carnival in August.
If you want to see the president of Cuba make his annual speech, then you may want to go to the International Workers' Day in May.
Below we have detailed every month, and what you could see in Havana at that time.
January To February
January to February is considered the height of the winter season in Cuba and Havana. Yet, this is the best time to go to Havana, although this does mean it is also the best time for Havana as well.
This is due to the fact that during these two months the island has its most comfortable temperatures. Temperatures are usually between 65 degrees to 79 degrees Fahrenheit, as we go deeper into February and into March.
This time of year, it is also really dry in Havana. You can enjoy the Havana International Book Fair which runs in February or the Habanos Festival that runs from February through to March.
It is important to note, that if you want to go to Havana during this time, you will need to book way in advance and expect little to no deal when it comes to accommodation. This is because January to February is the best time to go to Havana.
March To June
Visiting Havana during March to June is quite a mixed bag when it comes to the weather. Technically, March is still considered part of the busy season because of February.
Also, as the weather is still nice therefore accommodation will still be at its highest. Throughout May to June, accommodation rates will drop and there will be more deals out there to choose from.
However, this is also because the chances of rain increases as well.
Once you are into May, rain becomes a much more common part of the weather, with June being at the height of the wet season.
In addition to the rain, Havana also starts to see temperatures of up to 80 degrees Fahrenheit. These muggy and humid conditions means that fewer tourists are around, so the city is a lot less crowded.
Events to check out during this period is in May with the International Workers' Day. Here you will see the president of Cuba make his annual speech to the country. This is all around, marking the decline of the country.
July To August
July to August is another popular time in Havana for tourists. This is because rain perception reduces and tourists come to see the carnival that takes place in August.
As a result, you can expect the city to truly come alive in August as everyone takes part in and celebrates the annual carnival.
Yet, the temperatures in Havana are still incredibly high, reaching between low to mid 70 degrees Fahrenheit.
Although, it is still extremely humid during this time period, therefore you need to make sure you apply your sunscreen and stay hydrated if you are in Havana during this time.
September To December
The rain starts to make a comeback during this time period, thus you can expect around 5 to 7 inches of rain through September to October.
However, once we are into November and December, the rain will ease up once again. Even the temperatures will begin to drop again, to a more comfortable figure.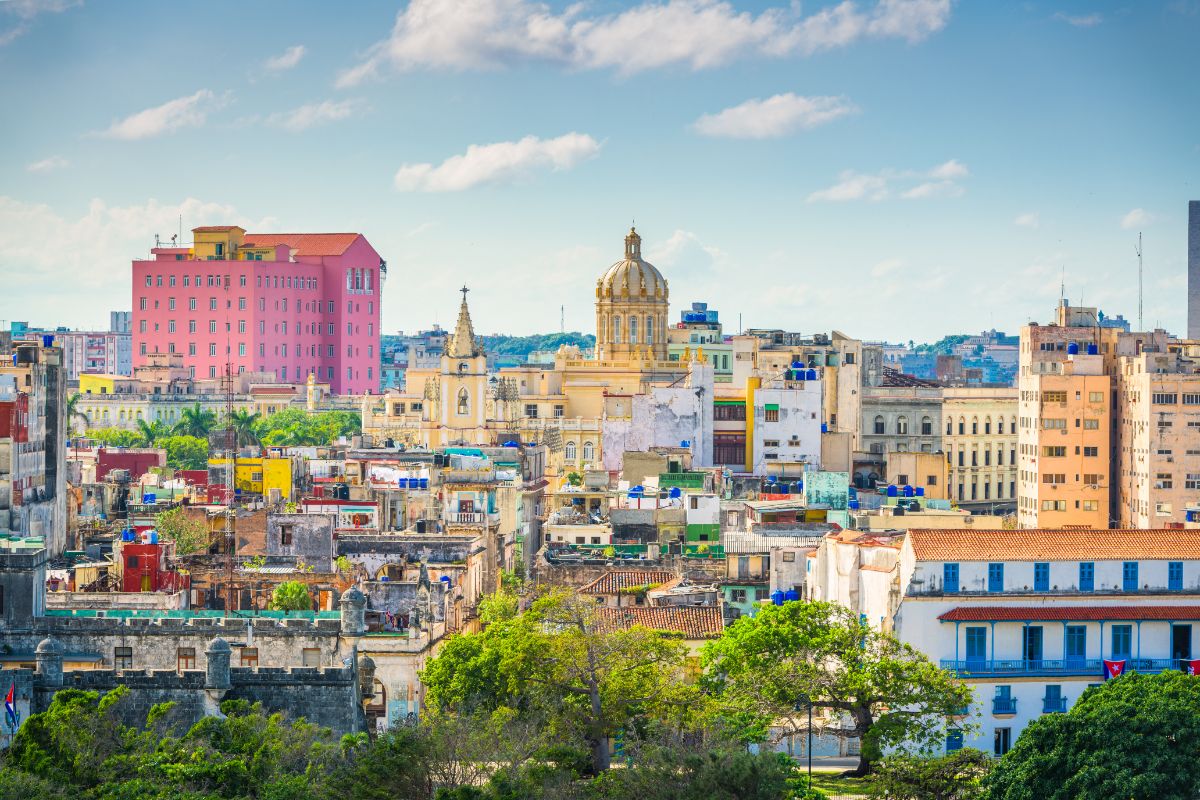 Therefore, the low will be around 70 degrees while the highs can be the low 80s. However, the further into December you eat the more these numbers will drop as you head towards the cooler months of January once again.
The rates of accommodation may also be low, but the further into December you get into these will begin to rise, as you are reaching Havana's busy period once again.
There are quite a few events to look out for during September to December. These include the Days of Cuban Culture festival that runs from October to November.
Then you have the International Havana Ballet Festival, which begins in October and lasts until November.
Alongside this there is the International New Latin American Film Festival which runs in December. Finally, also in December, there is the re International Havana Jazz Festival. Therefore, there are a lot of festivals to look out for during this time.
Conclusion
Havana is a really popular city to visit within Cuba. It is a very busy place where there is always something going on.
Although, with that being said, there are particular times that are better to visit than others. Generally, the weather and the temperatures will be a huge factor in determining when you should go.
Havana is most popular during January to February and early March, as the rain is at its lowest and so are the temperatures.
However, a lot of people do like to come to Havana in August for the carnival, although that is a very humid time of year, so you need to be safe.
We hope this guide has helped you to know when the best times to visit Havana are.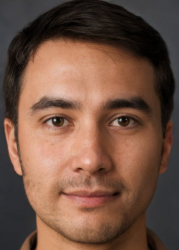 Latest posts by Jim Stanton
(see all)