Within Cuba, Varadero beach is one of the most popular beach getaway destinations to go to. It is not just famous within Cuba but worldwide and this attention is well deserved as we will go through in this guide!.
This is one of the most picturesque white-sand beaches in the Caribbean and is definitely worth visiting if you are ever in Cuba. A trip to this beach is sure to be an unforgettable experience.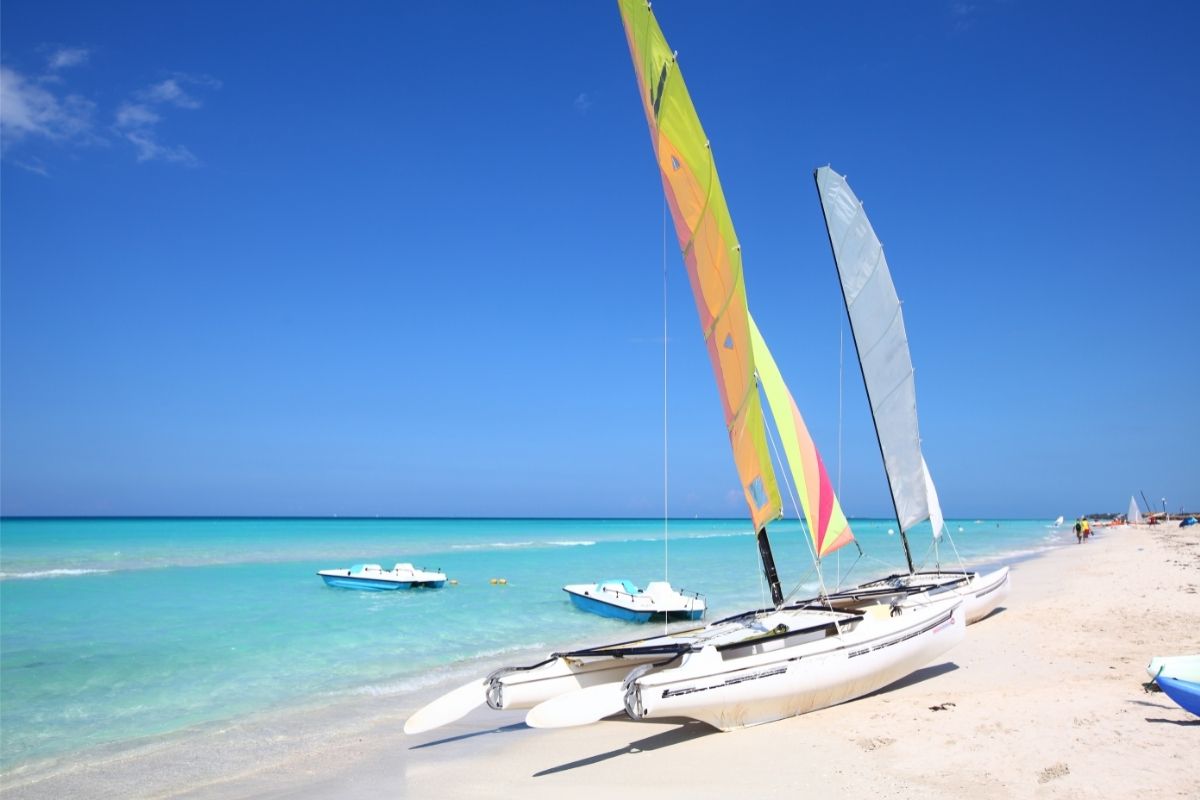 This beach is located within a reasonable distance from Havana making it perfect for a day trip from the capital city.
While a day trip would be a good idea if you are on a more short-term visit to the country, staying longer than this is recommended if you want to truly experience everything to offer in Varadero.
No matter the price point you are working with, this guide will go over everything you need to know when visiting Varadero.
After many visits and extensive research, this is all you will need to read before visiting this part of Cuba to get the best experience!
Make sure to take notes of everything that interests and excites you about Varadero in this guide, so you do not forget anything you may want to do when you visit.
This guide will be covering places to stay, what you should do when you are there, and where to get the best food!
Varadero is seen by many as one of the best places to visit for an unforgettable experience in Cuba so to make sure you have the best experience possible, keep reading!
What You Need To Know About Varadero Cuba
Varadero is not just highly appreciated within Cuba but is one of the most acclaimed areas to visit within the entire Caribbean.
It is known for its absolutely immaculate breathtaking beaches that are paired with some of the most stunning scenery in the country.
By most methods of transport, it only takes about 2 hours to reach from Havana, so it is easily accessible for those who are based in the capital.
While Varadero itself is only a town it has everything you need for a good time including a great choice of bars and restaurants as well as shopping and resorts if you want to stay there for an extended visit.
While Cuba is a great tourist destination, you can tell it is a genuinely enjoyable location as it is enjoyed equally as much by locals having a rich essence of Cuba's culture.
So if you do not enjoy the feeling of being a tourist, this is a great place to enjoy being around locals.
Varadero is located within the Hicasos Peninsula which is a long thin peninsula that comes off of the northern coast of the country and has created 18 kilometers of beautiful beaches.
While some of these beaches are the property of private resorts, there are just as many publicly accessible beaches just as available for enjoyment in the sun.
If you love beaches this is one of the best places to visit in the world to enjoy them!
If you are looking for a chill location to disconnect from the hustle and bustle of busier areas and just have a nice intimate trip with your family or friends, Varadero is a prime location to do this.
If just relaxing by the beach is not for you there are still plenty of activities to keep anyone busy. Some of these activities include scuba, exploring the caves, snorkeling, and more activities to keep anyone busy!
If you are planning to stay in Varadero making it the base of your holiday, it is close enough to both Trinidad and Havana for trips to those places to be viable.
What Is The Weather Like In Varadero Cuba?
For most of the year you can expect this part of Cuba to have warm to hot weather. However, between November and April it will be cooler and drier than usual but still around 70 degree temperatures.
Between May and October the weather can get as hot as 90 degrees. If you prefer hotter temperatures this is the best time to come however there will be occasional storms.
Varadero is a popular destination year round, but it is particularly popular with tourists in the cooler months while more popular with Cubans during the summer.
Whenever you decide to visit you will still have a thoroughly enjoyable time!
With Varadero being a peninsula, it is quite an easy area to explore and not being too easy to get missing.
It is recommended to get comfortable with the part of the town you want to explore before setting out so you and your group are confident in where you are going.
Varadero Beaches
As previously mentioned. The beaches in Varadero are one of the main reasons most people come. They are beautiful and span a massive portion of this peninsula's coastline.
If you love beach holidays, you have to visit Varadero. The white sands are dreamlike and a picture-perfect representation of the Caribbean scenery.
The beaches in Varadero are so wondrous they were rated by TripAdvisor as one of the best beaches in the world in 2019.
The public beaches are super easy to get to as well. On the main beachfront of the town there are beach access points between the many restaurants and bars making access very convenient.
If you do not want to stay in a resort, do not worry that it will be hard for you to access the beaches.
It can be quite difficult to predict which beaches will be quietest and which will be the most popular.
These trends seem to shift based on unpredictable factors but if you can get local information on which beaches will be quieter during your visit, this information will serve you well.
Of course, if you want guaranteed quiet beaches, private resorts are a good option.
What To Do In Varadero Cuba?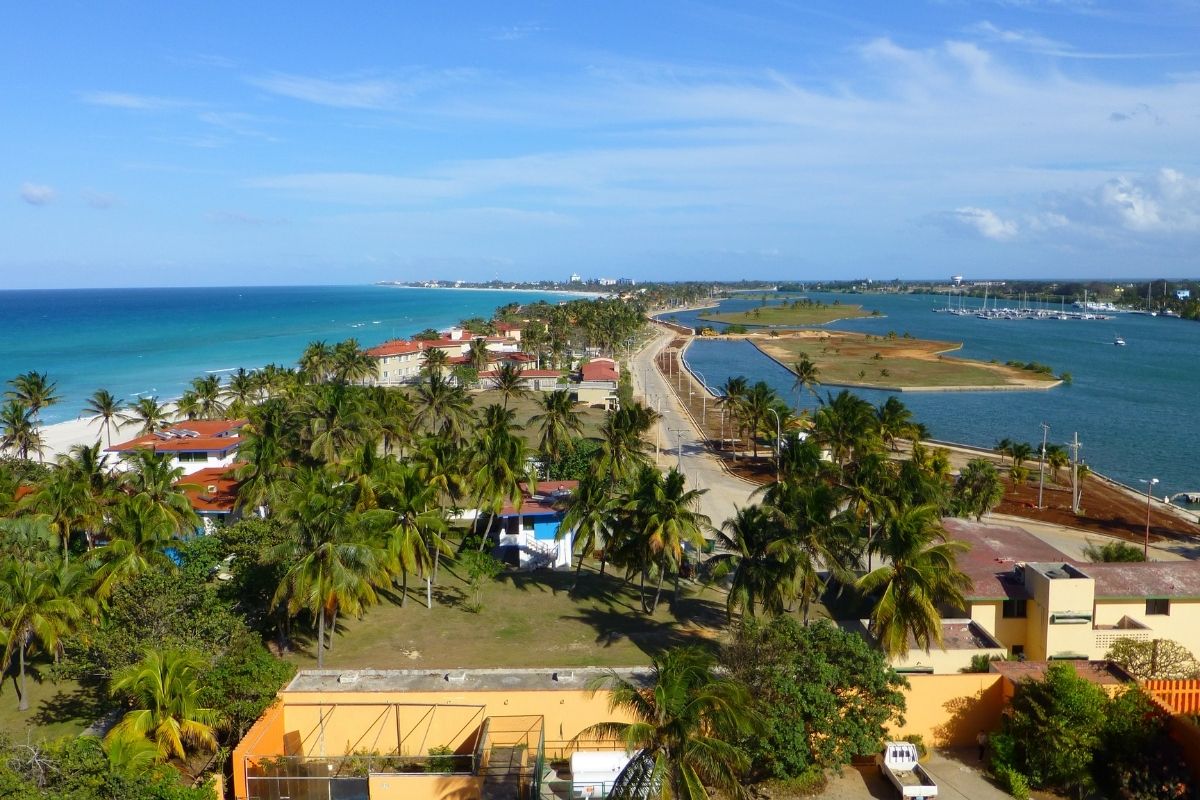 While there is a stereotype that beach towns can sometimes have beach relaxing as the only activity, Varadero proves this wrong with plenty of options for fun activities!
Resorts In Varadero
For those who want a base for a relaxed day, resorts are a great option if you are wiling to pay day rates to get a guaranteed chair and umbrella space for the day as well as access to convenient amenities like meals or a pool.
If you are looking for a chill base for the day to relax under controlled conditions, this is one of the best options!
Scuba Diving And Snorkeling
While Varadero is not one of the most popular places in Cuba to go diving, it is definitely a viable area to take part in this hobby, whether you are a veteran or newcomer.
There are many dive shops that will be able to set up a trial snorkeling or scuba session for beginners, and there are plenty of areas in the crystal clear waters for veterans to go diving on their own.
If you have always wanted to try diving or love doing it while on holiday, Varadero is a great spot for this!
There is a trustworthy company named Scubalibre that is stationed in Varadero if you want to inquire about trying this out in the town when you visit.
Dolphin Swimming
A great vacation experience available in Varadero is swimming with dolphins.
There are various companies that have experts on the local waters who know where to find them and create an unforgettable experience for you and your travel group.
If this is something that you have always wanted to try, Varadero is one of the best places to try this!
Rent Classic Cars
A more unique experience to Cuba is the possibility to rent out older American cars and use them as a method of driving around and exploring the city.
This is often done in Havana, but many people use it as a way of looking around the beautiful beachside roads of Varadero. If you or someone in your travel group is a big fan of classic cars, this is a great way to see the city!
Visit Cayo Blanco Using A Catamaran
Cayo Blanco is a nearby key that is easy to visit with many options with one of the most fun and unique being via catamaran day trips. If you love the experience of sailing this is one of the best ways to experience this in Varadero.
Restaurants In Varadero Cuba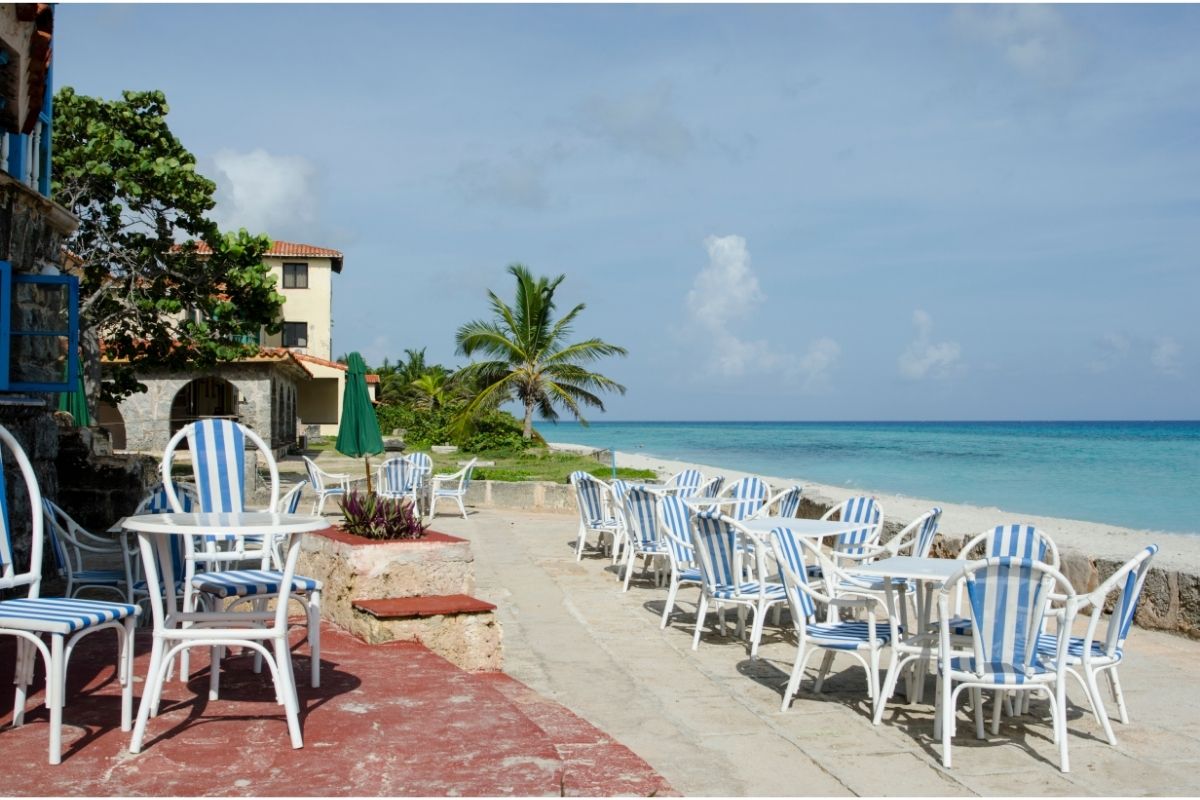 If you are not staying in an all inclusive resort, the local restaurants are a must-try, and like any seaside town, you can not miss the seafood!
If you love lobster and fresh seafood you can get some great prices here. The food can be a bit pricier than in Havana but this generally depends on the restaurant, but in general both areas offer affordable prices.
You can also find some more local options downside streets if you are looking for a more authentic experience.
There is an app called AlaMesa used for restaurants in Cuba if you want all the info before choosing somewhere to eat.
Where To Stay In Varadero Cuba
Hotels In Varadero Cuba
Most hotels in Varadero are all inclusive resorts, but if you do not like this style of accommodation a lot of the other hotels are more intimate bed and breakfasts that can give you a great authentic experience.
These are generally cheaper than resorts but will usually not offer as many on site eating options.
Resorts In Varadero Cuba
These are the most common accommodation options in Varadero and serve as a great base for your trip. They are nearly always all inclusive making the job of finding places to eat a lot simpler.
These also come in a great variety of price ranges so make sure to properly research what you are looking for before booking. If you want a highly reputable option Melia Internacional is part of a popular European chain.
Airbnb And Rentals In Varadero Cuba
Of course if you are looking to live like a local, the options for rental properties and Airbnbs available are always changing.
These are a great choice if you are looking for a more authentic experience, but quality can vary drastically so make sure to check a lot of reviews before choosing.
Travel To And From Varadero Cuba
Travelling between Varadero and Havana is a very easy option with buses being one of the most accessible options, but whatever you choose your trip should not end up taking too long with the route being quite direct.
Varadero Airport
Varadero is also home to its international airport the Juan Gualberto Gomez Airport that opened in 1989.
While this is an option for travel most of the flights available are from Canada, Mexico, and some major European airports.
If you do travel to Varadero via this option it will not take long to get from the airport to the center of town with a taxi only taking around 20 minutes.
Conclusion – Varadero Or Havana?
So hopefully this guide has been helpful in giving you all the information you need on Varadero you need. People often pit Havana and Varadero against each other as vacation destinations.
While if you have the option, visiting both is preferable, if you have to choose it is best to know what you want in a vacation.
Havana is more of a cultural hub with a lot of history, while Varadero is known for its beautiful beaches and relaxed atmosphere. Whichever you choose you will have an unforgettable experience!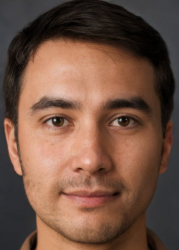 Latest posts by Jim Stanton
(see all)