Both Cayo Coco and Varadero are beautiful places in Cuba.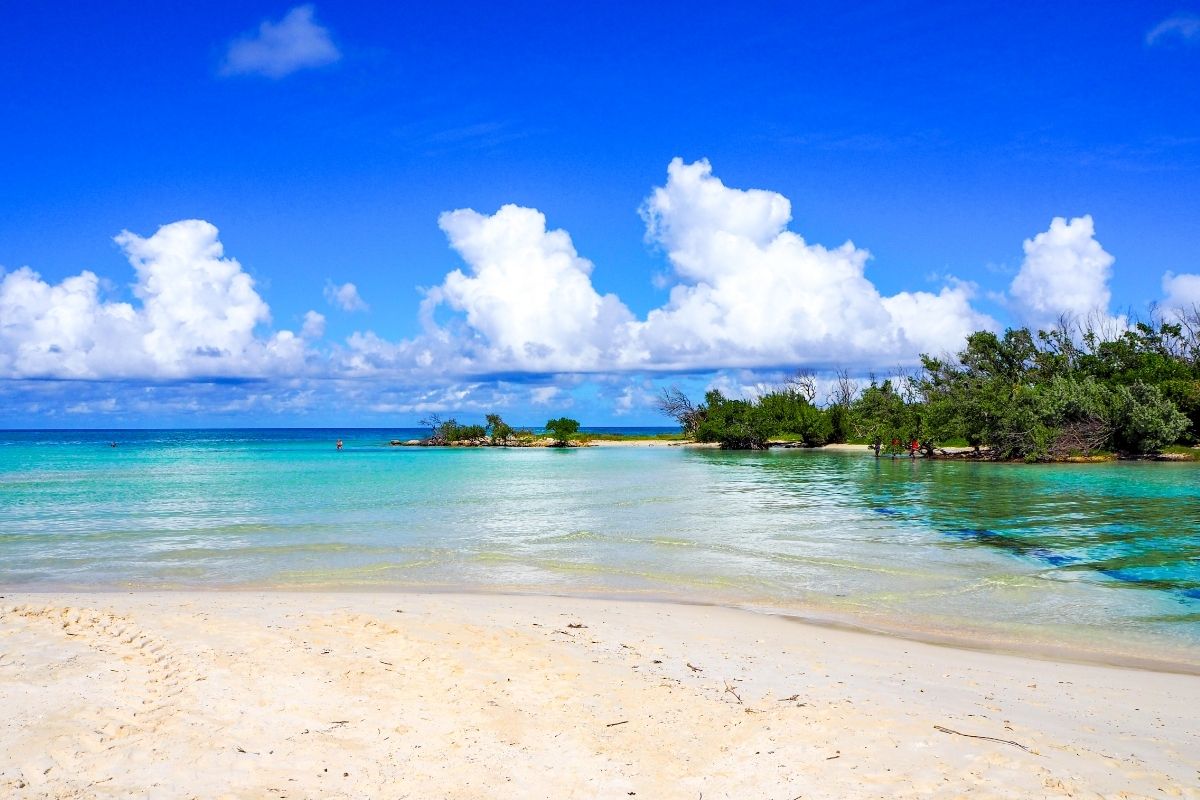 If you're having a hard time choosing between them for your next holiday destination, this article should help you to decide!
Where Is Varadero?
Varadero is one of Cuba's most important tourist destinations. It is located on the Hicacos Peninsula, the 20km long windy coastline.
It is the largest resort on the Caribbean islands.
Containing over 60 hotels, hundreds of shops, water sports activities and entertainment including poolside entertainment.
This resort has a fantastic beach. It is 20km long and uninterrupted. It is white, sandy and one of the best beaches in the Caribbean.
What Does Varadero Have To Offer?
Varadero is a fantastic resort with one of the best beaches in the Caribbean. It is home to lots of hotels, shops and water sports.
While it is a great resort and has the potential to provide everything you need from a resort holiday in the Caribbean, it is lacking in one area.
The resort offers very little insight into Cuban culture and experiences, and doesn't give you much experience of the country itself.
Having said that, it is integral to the Cuban economy as a resort due to its popularity bringing in many tourists each year.
Things To Do In Varadero
Aside from walking along the beautiful beaches and spending time at your resort, there are also plenty of other things to do in Varadero.
Varahicacos Ecological Reserve
This is a beautiful place to visit. Here you can hike, visit a lagoon, look at fossils and limestone caves.
You can also see the 500 year old cactus tree here!
Swim With Dolphins
Where Is Cayo Coco?
Cayo Coco is situated in central Cuba. It is an island which is known for its inclusive resorts. Cayo Coco translates to the keys.
The Cayo islands are located just to the north of the main Cuban islands, on the Atlantic side. They are part of the Jardines Del Rey.
This island is the fourth biggest island in Cuba and is 370 square kilometers in size.
It is completely dedicated to tourism and was not inhabited until 1992 when the first hotel was built on the island.
85% of the island is just vegetation. This means that the island has fantastic wildlife.
There are more than 200 species of bird known to live on the island, including a huge colony of flamingos.
Cayo Coco Causeway
When you are in Cayo Coco, you should consider driving the Cayo Coco Causeway. This is a beautiful journey over the Atlantic Ocean.
This drive links Morón, which is located on the main island of Cuba, and Cayo Coco, which is an island in the Caribbean which is part of the Jardines del Rey chain of islands.
It is an amazing drive, which takes you right across the sea.
After driving across the water for a while, you will begin to see some land in the distance which is the island of Cayo Coco.
This causeway was built in 1988 and is 27 km long. It was built using 3million cubic meters of stones and took 16 months to build.
What Does It Have To Offer?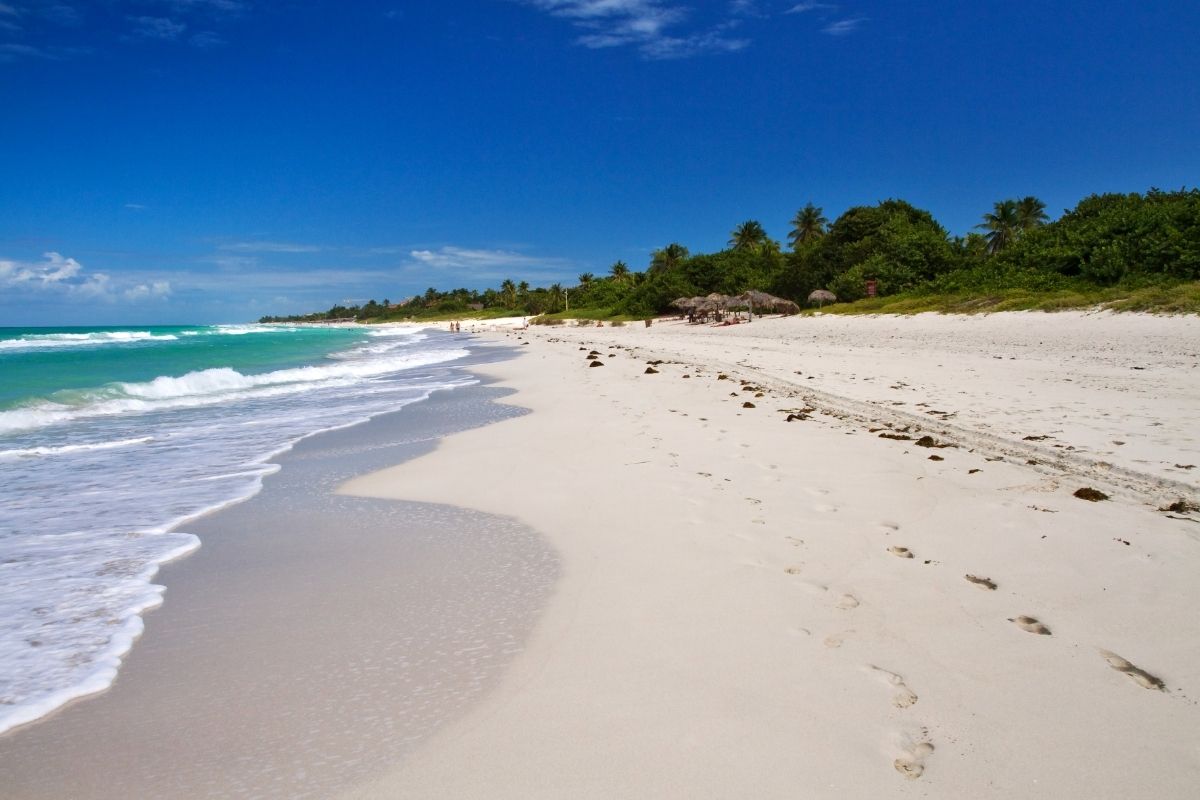 The Cayo islands are best known for their long, white, sandy beaches that go on for miles.
These beaches have completely clear water, beautiful white sand and they feel like they are completely away from any stress.
Cayo Coco is not inhabited by any local people, instead, it is only a tourist destination.
On this island there are plenty of hotels, marinas and shopping centers for the tourists to enjoy.
Cayo Coco also has an international airport which is called Aeropuerto Jardines del Rey.
Things To Do In Cayo Coco
While you are on the island, there are a few things that you should do while you are there.
While you are most likely going to the island to relax in your resort or walk across the beautiful beaches, if you find yourself at a loose end there are lots of things for you to do.
Birdwatching
Due to the large number of birds on the island, there is a fantastic opportunity to birdwatch.
In order to do this, you should visit Birdwatching with Paulino Lopez Delgado.
Here, you can learn lots about the wildlife on the island and view many of the birds that reside on the island.
Rocarena Climbing Center
This is a great place to visit with all the family.
With the opportunity to climb to whatever height you are comfortable with, this is a great experience for your holiday.
Malia Cayo Coco Diving Center
This is a great diving school, where you can learn to dive, and experience the ocean in a way that you may never have before.
Similarities And Differences Between Varadero And Sol Cayo Coco
These two places in the Caribbean are both amazing places, but they do provide a few different things.
Similarities
The beaches are beautiful in both places. The beach at Varadero is 20km of uninterrupted, beautiful white sandy beach, with beautiful clear waters. Similarly, the beach at Cayo Coco is long and uninterrupted with shallow crystal clear waters.
Both have plenty of hotels to choose from based on your specific needs! You have plenty of choices, you will always have the choice of choosing an all-inclusive deal so you won't have to worry about eating at all while you're away.
Resorts
Differences
The Varadero resorts are great if you want to get out and about. There are lots of different water sports available in the Varadero, and you can go out and have plenty of great experiences like this! Cayo Coco is more resort based, and doesn't have as many of these things available.
In Varadero, the hotels are of a very high standard, as they are all quite modern. This is not always the case in Cayo Coco, as some of the hotels are a bit less modern than those in Varadero.
Final Thoughts
Now that you have all the information you need, you should be able to make your decision on your next holiday destination!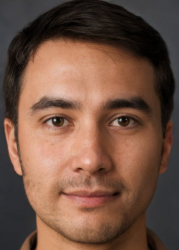 Latest posts by Jim Stanton
(see all)