Cayo Coco is 324 miles away from Havana. There are many different ways to get there. Read on to find out!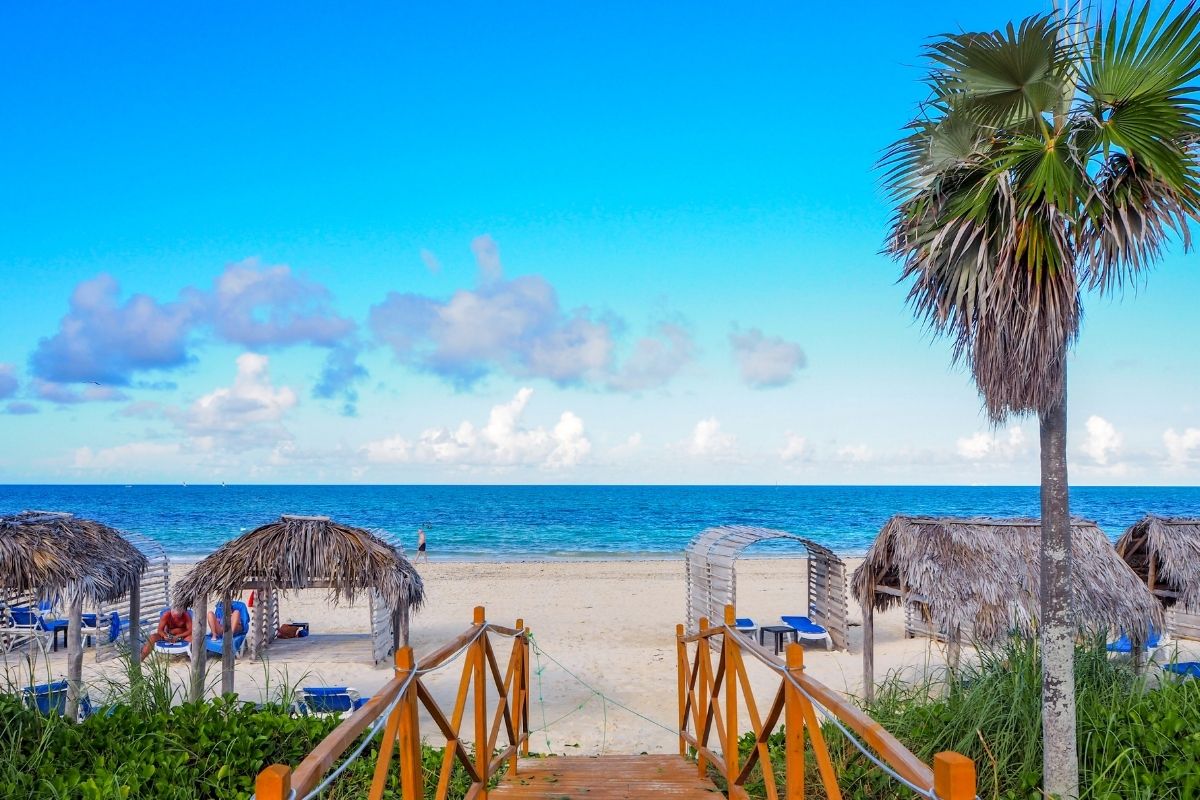 How To Get From Cayo Coco To Havana?
There are many different ways to travel between Cayo Coco and Havana. These ways are listed below.
By Air
You can fly between Cayo Coco airport (CCC) and Havana (HAV) in about 50 minutes.
This flight between the two places is operated by Cubana de Aviación. There are on average 2 flights per week between Cayo Coco and Havana.
By Car
You can drive between Cayo Coco and Havana in around 6 hours and 40 minutes depending on your speed.
It is recommended that you take regular breaks if you are doing the drive because it can be tiring.
By Bus
There is an option to travel between the two by bus. This option takes about 10 hours, which is enough to put some people off.
However, this is a very cheap way to get between the two places, and, if you have the time, there is no harm in doing it this way.
By Train
There is no direct train between Cayo Coco and Havana. However, there is an option to get the bus and then a connecting train.
This is actually the cheapest way to get between the two places, however it also takes the longest. The average journey time for this route is about 12 hours.
Why Visit Havana?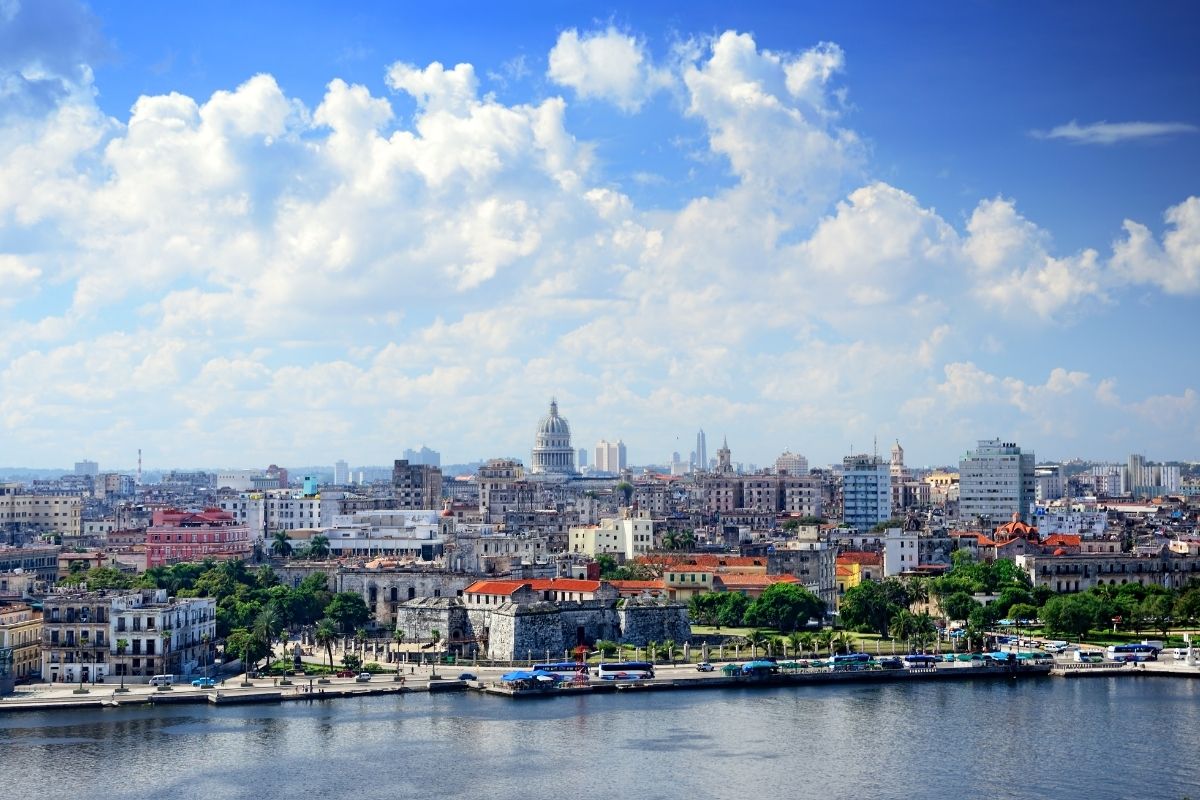 Havana is a fantastic place to visit. It is known for its culture and architecture as well as its beauty.
Tourism in Cuba has been increasing lots in recent years due to the travel restrictions from the US being eased.
This has meant that there has been an opportunity for many more Americans to visit the country.
Havana is only one hour away from Miami by plane and so is a very popular tourist destination for people from the US.
There are so many different things to do in Havana. These include:
La Plaza de la Revolución. This is one of the best landmarks in Havana and it is a great place to go to experience the culture in Cuba. La Plaza de la Revolución.
The revolution museum. This is a great museum which contains artifacts and clothing from the Cuban revolution.
Visit old Havana. The old town in this city is great. The buildings are beautiful and colorful and the city has many small alleyways winding through it. There are also many historic buildings.
Castillo de la Rela Fuerzas. This is a star shaped fort which dates back to the 16th century. It offers fantastic views and is also near many restaurants and bars.
Why Visit Cayo Coco?
There are loads of things to do on Cayo Coco island. While you will likely spend lots of your time there relaxing, walking across the beautiful beaches or chilling out at your resort, there are also a few other things that you can do while you're there.
These include:
Birdwatching. This island is home to over 200 species of bird and so birdwatching is a very popular pastime on the island. There are loads of different opportunities to birdwatch, specifically, you should visit Birdwatching with Paulino Lopez Delgado. You will learn loads about the wildlife of the island here.
Rocarena climbing center. This is a great activity to participate in while you're on the island. It is a good experience for all the family.
Malia cayo coco diving center. This is a great place to practice your diving skills, as well as a great place to learn to dive for the first time.
Other Places To Visit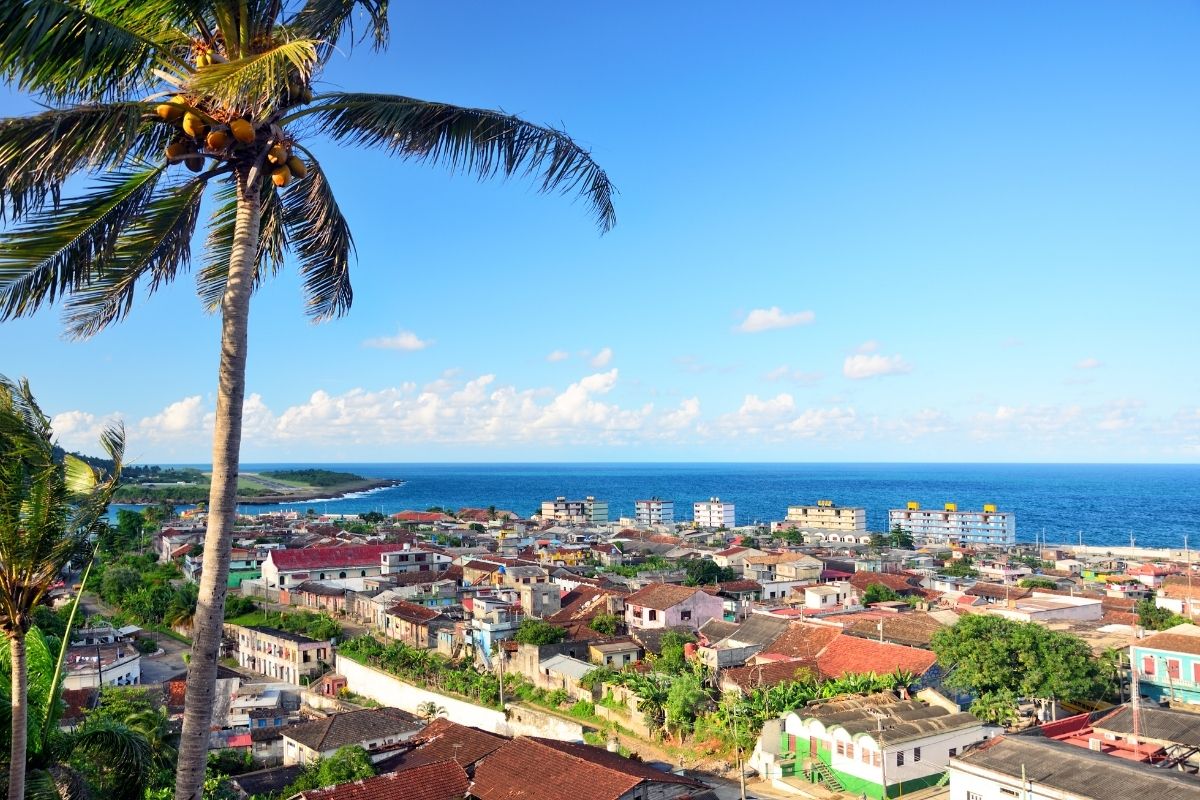 Cuba is a country that is full of culture. You can see many amazing things in Cuba so if you are traveling the country you should not just stick to Cayo Coco and Havana. You should also consider other parts of the country.
Varadero
Varadero is a beautiful island with white sandy beaches and turquoise waters. It was made famous due to the 20km of beautiful sandy beaches that it possesses.
Varadero is a popular holiday destination which has been used by many. It has a lot of vibrancy and it contains a lot of Cuban culture as well as the beautiful beaches.
The streets of Varadero are filled with music, cigars and classic cars.
However, if you are looking to immerse yourself into Cuban culture, Varadero isn't really the place for this.
While it does have more culture than some of the resort towns, Varadero is mostly for tourist purposes.
Things To Do In Varadero
Watch the sunsets. You can watch a beautiful sunset from one of the many bars and restaurants along the coastline.
Go scuba diving. There are some scuba diving schools available and you can explore the Atlantic coral reefs.
Take a walk. There is a beautiful natural park called Hicacos Point Natural park. It is an ecological preserve and so it contains a lot of nature and wildlife. There are at least 31 species of bird and 24 species of reptile in the park. It is also home to a cactus that is believed to be around 600 years old.
Trinidad, Cuba
This is one of the nicest cities in the Caribbean region. It was founded in 1514, one of the first cities to be founded.
This city is a main producer of sugarcane, tobacco and cattle and so is a very wealthy city.
This city contains lots of extravagant palaces, colonial homes and other displays of wealth. For this reason, it has been recognized as a world heritage site by UNESCO.
It is a beautiful city with windy, cobbled alleyways, plenty of bars and restaurants and colonial museums.
The historical center of this city is closed off to cars. This makes it very accessible and easy to wander around and soak in the atmosphere.
There are many great historic buildings within the historic center. This is where you have the best opportunity to soak in the culture.
One of the most beautiful places to visit in Cuba is the Plaza Mayor. It is a beautiful square which was built when the city had its most wealth.
These buildings date back to the 19th century, some even going as far back as the 18th century.
Baracoa
Baracoa is located on the eastern tip of Cuba and it is a surreal and individualistic place. It is Cuba's oldest town, as well as its most isolated.
It is located on the side of the Cuchillas del Toa mountains which is the wet and windy side of the island. Baracoa contains beautiful green foliage which is unique to this part of Cuba.
It is also the home to many fantastic legends which originate from Baracoa due to its unique nature. It is well worth visiting!
Final Thoughts
Cayo Coco is quite a distance away from Havana, however it can be easily reached by plane.
You can also get between the two places by car, bus or bus and train. If you are visiting Cuba, both of these places are well worth a visit.
There are also many other beautiful places in Cuba to consider visiting which we have explored above.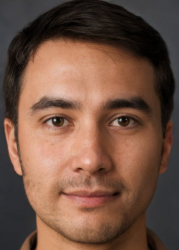 Latest posts by Jim Stanton
(see all)