You might find yourself on the soft andy beaches of Key West and wondering what you can see from across the distance? Is it just more open water or is there something more exciting out there?
Many have wondered if they could see the alluring life of Cuba from North America but it is a bit of a mystery as to whether that's true.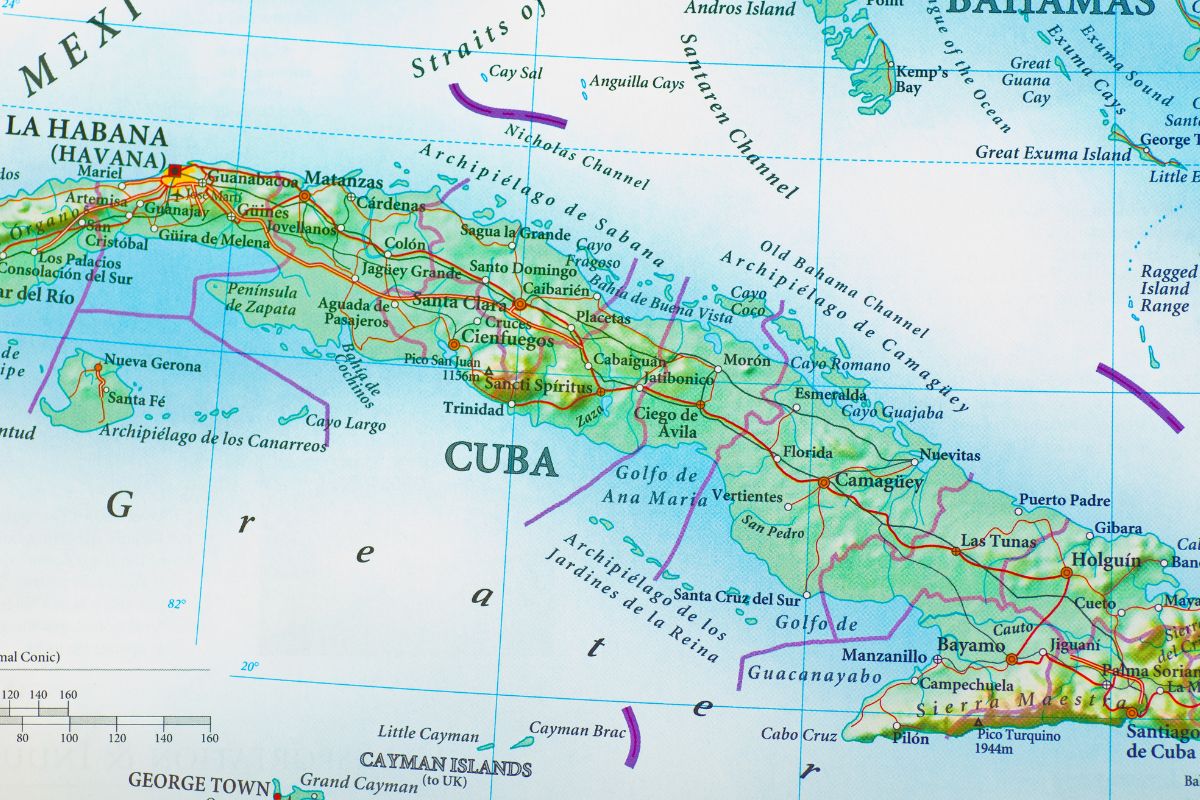 Now, instead of you hopping on a flight or packing up the car to see for yourself, we'll answer the question for you. We do, however, recommend visiting Key West. It is a fantastic trip.
We have the details right here in this article. We'll let you know if you can see Cuba from Key West and any essentials you may need for the discovery.
Where Is Key West?
You can find Key West located in Southwestern Florida. It is located at the of the Florida Keys which are a chain of small, coral islands extended from the southern tip of Florida.
Key West, Florida is the southernmost point of the United States. This can make it seem difficult to travel to. On the contrary the island can be reached by land, air and sea.
Simply drive along the US1 Highway or the Overseas High that connects Key West to mainland Florida.
The 160 mile drive from Miami is considered to be one of the most breathtaking and unique driving experiences the US has to offer.
The stunning turquoise waters whilst driving out to sea make this experience otherworldly no matter how many times you do it.
Or you can get a short flight from Miami, Ft.Lauderdale, Tampa or Orlando to save time on your journey. Watch as the waters open up beneath you and take it all in.
Traditionally, many prefer to travel by sea with the daily ferry services provided. Breathe in the fresh sea air and take in the sights and sounds of the ocean as you travel to the island.
How To See Cuba From Key West
If you are trying to see Cuba all the way from Key West, Florida there are a few factors you will need to consider:
Weather
There can under no circumstances be a foggy, rainy, or generally gloomy sky. Please bid your view of the horizon a fond farewell if you visited Key West during the wet season.
It is crucial to ensure that the weather is bleak and clear if you have any chance of seeing the Cuban horizon.
Time
You'll need to pick the right time of day to see the desired Cuban view. Right before sunset is the perfect time to trial the idea of seeing Cuba from Key West.
Instruments
Using your natural site might not get you very far during your exploits. In order to have a slight chance at seeing Cuba a telescope or a pair of binoculars will be required.
With being only 90 miles south of Key West and if you happen to have a high-powered telescope, you might find yourself in luck! Otherwise you might experience some difficulties in coming out successful.
Despite all of this, it should be noted that numerous attempts to see the fabled Cuban view from Key West have fallen short.
So none of the aforementioned actions provide a guarantee for the Cuban viewpoint. But that shouldn't take away from the fun in trying!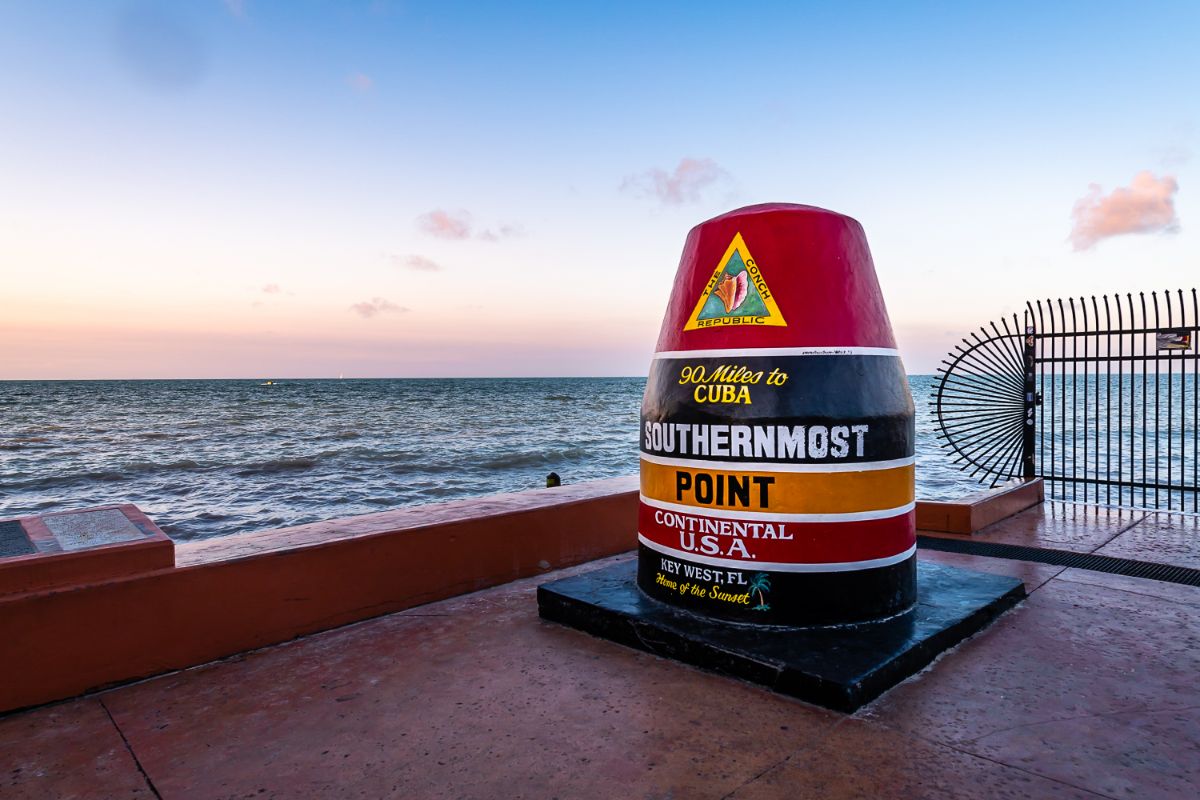 Can You Travel From Key West To Cuba?
Of course! Like any form of long distance travel , the easiest way to get to Cuba from Key West is flying.
Now, this will involve hiring a private or charter flight to take directly to Cuba from Key West. You can travel the 90 miles in less than hours and spend the day or week in Cuba before returning.
But this can be rather expensive and not generally attainable by everyone.
So what are your other options? While you might not be out purchasing your own private flight to the Cuban Island, flying is still possible.
You would have to fly to Miami and then fly to Cuba. This can be time consuming and still come to a hefty sum.
Or, the simplest method is by sea. There are multiple ways to travel by sea especially with companies such as Havana Ferry Partners and Cuba Ferries.
You can find a direct service from Key West to Cuba that will take around 4 hours. Make sure to book your seats on this epic journey across the sea to Cuba as soon as possible!
Driving to Cuba From Key West
While 90 miles may not seem like a large distance to cover, driving across the dividing water filled with sharks and other creatures is not recommended.
Not to mention that cars aren't exactly made to be driven in water.
But, an amazing group of people were creative enough to make it happen. Building a 'Floating Truck' which successfully carried them across the water from Key West to Cuba.
Not exactly the trip you were looking to take the kids on now is it?
However, traveling from Florida (Key West) to Cuba necessitates extreme preparations and efforts, none of which a typical traveler would choose to undertake.
In the end, even if you are able to create a magical hydraulic land vehicle, the Cuban government's legislative prohibitions on sailing ships should cause you to reconsider your options.
Swimming to Cuba From Key West
So driving isn't the best option and you might fancy yourself as a decently strong swimmer. One dip in these Arctic Ice waters will have you reconsidering.
Known as the 'shark attack capital of the world' swimming in these waters isn't something you should have on your bucket list.
However, that's not to say the journey hasn't been done. In 2013, a 64 year old woman swam for 53 hours straight without the protection of a shark cage, and saw herself in Cuba.
Impressive but not exactly the easiest or safest way to see Cuba.
This may seem like a fun, once in a lifetime exhibition but it is most definitely worth avoiding.
These sharks aren't playing around and our bodies just aren't made for the less than warm conditions of the water.
So, Can You See Cuba From Key West?
In short, no you cannot see Cuba from Key West. Or any part of Florida for that matter.
You might be partial to believing that climbing to the top of the Key West lighthouse would increase your odds. But it wont.
The naked simply cannot see the glorious lands of Cuba from Key West. Even with the help of telescopes and binoculars it's not likely that you'll be successful.
You're chances falling even more if you're on ground level.
Don't believe us? Head down to Key West and find out for yourself! Enjoy the sites in Key West and try your luck at capturing the enticing lands of Cuba.
Don't forget to check the weather forecast for your best chances.
Your best bet at seeing Cuba is to simply catch a flight and soak in the culture and traditions of these history rich lands.
Or take your chances at hiring a water car and attempt to drive your way onto Cuban Lands.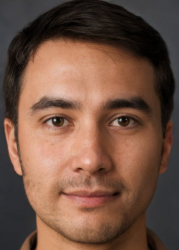 Latest posts by Jim Stanton
(see all)