Truly, every region and culture puts their heart and soul into their cuisine.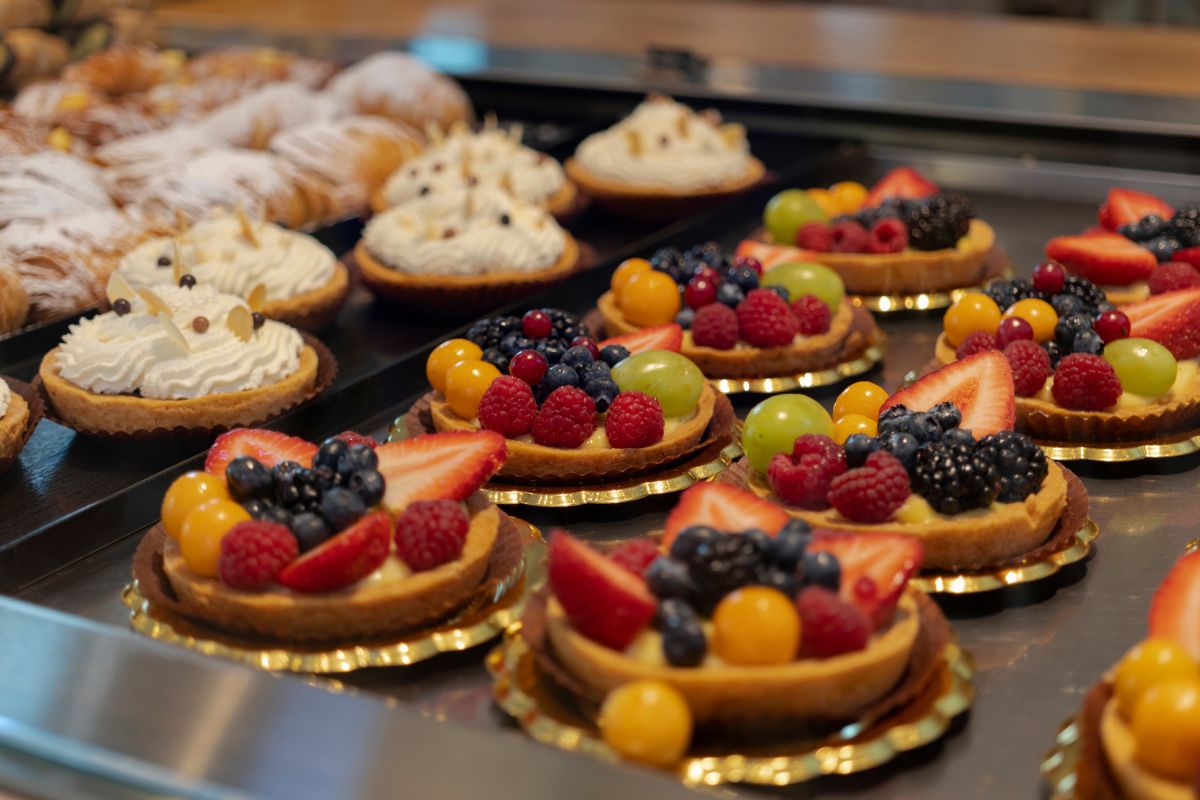 Many of Cuba's most popular traditional dishes are well known, but desserts are when a culture's true spirit truly shines.
Cuba has many rich, creamy and sweet treats for you to discover.
In this article, we are going to reveal the 17 traditional Cuban desserts that you are going to love!
The Cuban flan is a crème brule-like custard. In actuality, crème Brulé is another kind of flan.
There is a little-known secret behind Cuban flans that makes them so special.
This secret is that condensed or evaporated milk is used in Cuban flan in place of ordinary milk.
As a result, the Flan is creamier and feels extremely smooth.
Since fresh milk is more difficult to get by in Cuba, canned evaporated milk is the preferred option.
A fruit salad made with fresh fruit pairs perfectly with the thick, creamy Cuban flan.
The fried pastry known as an empanada is very important to Cuban culture.
Only a few basic baking ingredients are needed to make the Cuban Apple Patty. Yet, it will definitely fulfill any sweet cravings
The flakiest pastry you've ever had is made using flour, sugar, butter, cinnamon, and salt.
The dough is then folded into the shape of a half-moon, and filled with cinnamon sugar and sticky apples.
The apple patty is a snack that can be consumed at any point of day. Although most people like it after dinner.
Roasting is referred to in Latin as "torrar." In this instance, we're referring to the roasted nuts used in this dish.
Turrón is available in a variety of forms, textures, and flavors.
However, the key components are toasted nuts, honey, sugar, and egg whites. Almonds, pistachios, and even hazelnuts are often used.
Turrón comes in two varieties: Jijona Turrón, which is softer, and Alicante Turrón, which is harder.
A custard made with coffee from Cuba. Café con leche is created with flour, evaporated milk, coffee, and egg.
Leche custard has a bite to it and is silky. While the flavor is sweet and tastes like vanilla.
The delicious coffee is covered by the whipped topping. On a hot summer night, this cool custard would be a wonderful treat.
You are free to add anything you like to your Café Con Leche. For example, a cherry sauce, some drizzled chocolate, or shortbread pieces.
You have bread dough that has been fried in oil and then dusted with cinnamon sugar for a perfectly balanced sweet and salty delicacy.
You can find a simple recipe for churros online that only calls for six ingredients. Thus, it is very easy to create them.
Some Cubans delight in this delectable treat. However, some people think it tastes even better when it's covered in hot chocolate or packed with condensed milk or dulce de leche.
This Cuban dish, made of egg yolks, cornmeal, and sugar, melts in your mouth.
The Capuchino requires a peculiar cone-shaped pan, which bakers must purchase or make themselves.
An excellent cappuccino requires patience and expertise to produce. After these are done baking, a special syrup is poured over the cappuccino.
The cake-like sponge absorbs this richness and imparts a flavor reminiscent of a beautiful pancake drenched in fresh maple syrup.
The classic shortbread lime zest cookies known as Torticas de Moron come from central Cuba.
These Cuba sugar cookies are often baked with lard, although butter can be substituted.
Torticas de Moron typically have guava added to the center, although other fruits will work as well. The soft center works well with the light biscuit.
This Cuban cake is a favorite at barbecues and family get-togethers.
This dessert is created from actual mangos, as the name suggests. Online, there are a tonne of fantastic recipes online to choose from.
The main thing you will need to do is make a decision regarding the frosting. You can use either a coconut-based spread or cream cheese.
Coconut will continue the tropical theme. While cream cheese helps give this cake its recognizable flavor.
A little acidity is present in the candied grapefruit peel. The sharpness of the grapefruit is softened by the sugar.
The only ingredients you'll need to create this at home are grapefruit, water, ginger and sugar. Everything that you should already have in your kitchen.
This dessert will take some time because you have to first boil the grapefruit in water before covering them with a sweet syrup and letting them settle.
However, it is definitely worth the wait. It's a fantastic technique to recycle any peel that is frequently discarded.
Coquitos are small, delicious balls that are perfect for snacking.
In Cuba, coquitos are a common street dish. They are flavorful, chewy, and extremely soft.
The combination of coconut, brown sugar, and vanilla in these desserts makes them outrageously wonderful.
The balls are then covered in melted chocolate, rendering them even more irresistible. One taste is all it takes to hook you in for more. Thank goodness it's simple to make as well.
This is a sweet potato pudding from Cuba. This might be your lucky day if you're looking for a sweet potato alternative for Thanksgiving.
You might discover that this is significantly sweeter as a dessert than a typical roasted sweet potato.
This recipe has a base of just two ingredients, consisting of sweet potato and sugar. Some people serve it with honey, grated coconut or white cheese. The choice is yours.
One of Cuba's simplest desserts to prepare is a Merenguito, which just requires egg whites and sugar.
They are extremely similar to merginages, yet they are slightly crunchier.
You can easily customize this dessert to add more flavoring or accompany this dish with any sauces or fresh fruits that you wish.
Merenguitos are a delicate delicacy that are crisp and light in taste. They are the ideal complement to Ropa Vieja or Vaca Frita and traditional Cuban coffee.
Tamarind candy balls, or bolitas de tamarindo, are incredibly soft and chewy. Additionally, they have that beautiful balance of sweetness and acidity.
Small balls of sweetened tamarind are formed and then dusted with sugar. They are easy to make and extremely moreish.
The Cuban Pastry starts with a thick layer of sweet and buttery crust, much like strudel.
The pastry is stuffed inside with every kind of sweet you can think of.
The major ingredients of the Cuban Pastry are guava, coconut, pineapple, custard, and cream cheese.
The cream cheese has the same flavor and texture as the filling in an American cheesecake. It is more than simply dessert.
Occasionally, other meats and other savory ingredients are used to stuff the pastry in place of the sweet fillings.
This Cuban dessert's popularity lies in its simplicity. Although grilled pineapple is great on its own, it also goes well with pound cake and even ice cream.
Each pineapple slice is first covered with butter and your preferred syrup. Then it is placed on the grill and cooked to your preference.
The pineapple is slightly grilled, which gives it a delicious caramel flavor. This dessert is not only simple to make, but is full of flavor that all your guests will enjoy.
This rice pudding from Cuba will make you happy inside and out.
Arroz with Leche is a definite thing for your palate, with a texture resembling heated tapioca and a sweetness that you will love.
Cuban rice pudding has undertones of vanilla and cinnamon. In addition to using condensed milk instead of ordinary milk as well.
Which makes this pudding really rich and filling.
If you adore bananas, then this dessert is going to be perfect for you. The bananas make up the base of this dessert.
Although, you'll get much more than simply bananas with this fruit-themed dessert. This dessert is buttery and topped with pecans.
Brown sugar is called for in some recipes. Which will make bananas taste like caramel.
Adding more sweetness against those nutty notes form the pecans. Furthermore, you can add ice cream to create a more banana split-like effect.
Conclusion
As you can see, Cuba has various traditional desserts. The majority of them are quite simple to make, but they all taste delicious.
We have given you 17 traditional Cuban desserts that we know you will love.
Hopefully, you have found at least one dessert you want to try yourself at home.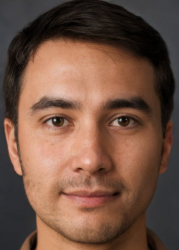 Latest posts by Jim Stanton
(see all)