Cuba is home to many delicious dishes that you can't find elsewhere in the world.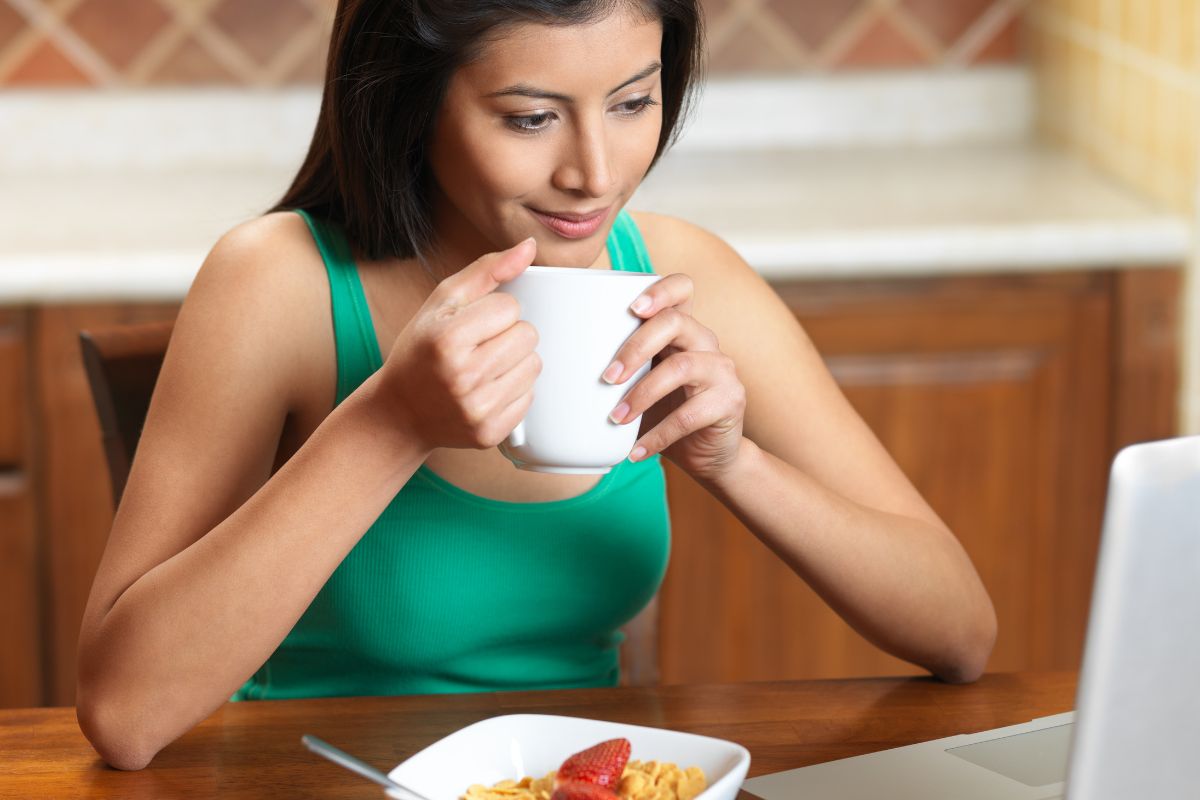 Many of their best cuisines take advantage of all the great ingredients grown straight from the country itself and as a result, many of Cuba's best dishes feature their best produce!
If you are thinking of trying out some Cuban cuisine for yourself then here are thirteen great recipes you should try out!
They are all for traditional breakfast foods eaten in Cuba itself so try them out in your own kitchen at home or order them when you visit Cuba on vacation.
Check out our choices below and bon appetit!
Pastelitos de Guayaba are the perfect morning snack for those who prefer a light yet delicious breakfast.
These puff pastries are a favorite in Cuba where they can be filled with all kinds of different fillings of both sweet and savory natures.
This means that if the Guava paste used in this recipe is not to your taste, then you can swap it out for other fillings such as coconut or pineapple, or leave your pastelitos plain so they purely taste of sweet cream cheese.
Light and easy to eat, most people will enjoy a few of these alongside a classic cup of Cuban coffee (see further down), making them a great breakfast choice.
French toast is a classic breakfast dish eaten all around the world, so it's no surprise that Cuba has put its own spin on this traditional breakfast food.
Although there are a lot of similarities between the two dishes, Cuban French Toast is made using soft and fluffy Cuban Bread that goes great alongside sweet toppings.
Most finish this dish off with a generous helping of maple syrup and icing sugar or you can simply garnish your results with some fresh traditional Cuban fruit such as bananas, coconut or pineapple.
This gives French toast a new, sweeter taste for a classic traditional Cuban breakfast!
For a super quick vegan breakfast you can whip up in no time at all, tostones are the way to go.
This traditional Cuban breakfast dish is basically twice fried plantains with a sprinkle of salt to help enhance the strong flavors in this fish.
Tostones are super popular as a light snack in Cuba as well as a breakfast food that you can enjoy quickly.
Hearty and tasty, they are perfect for those who are in a rush and need something tasty to fill up their stomach that doesn't take long to cook.
Huevos rancheros is a popular breakfast dish in Mexico but Cuba has also introduced their own spin that utilizes some classic ingredients that are present in a lot of Cuban cuisine – congri and beans.
Congri is a type of Cuban-style rice and is great for providing you with a ton of energy.
As a result, its additional presence in this huevos rancheros recipe allows you to take in more energy ready for the day ahead.
There's also plenty of additional ingredients including onion, green bell pepper, cumin, salsa, avocado and eggs to help bring a ton of flavor to this hearty breakfast fish.
So, if you want something filling and energizing for your Cuban-style breakfast, then this recipe is definitely one to try out.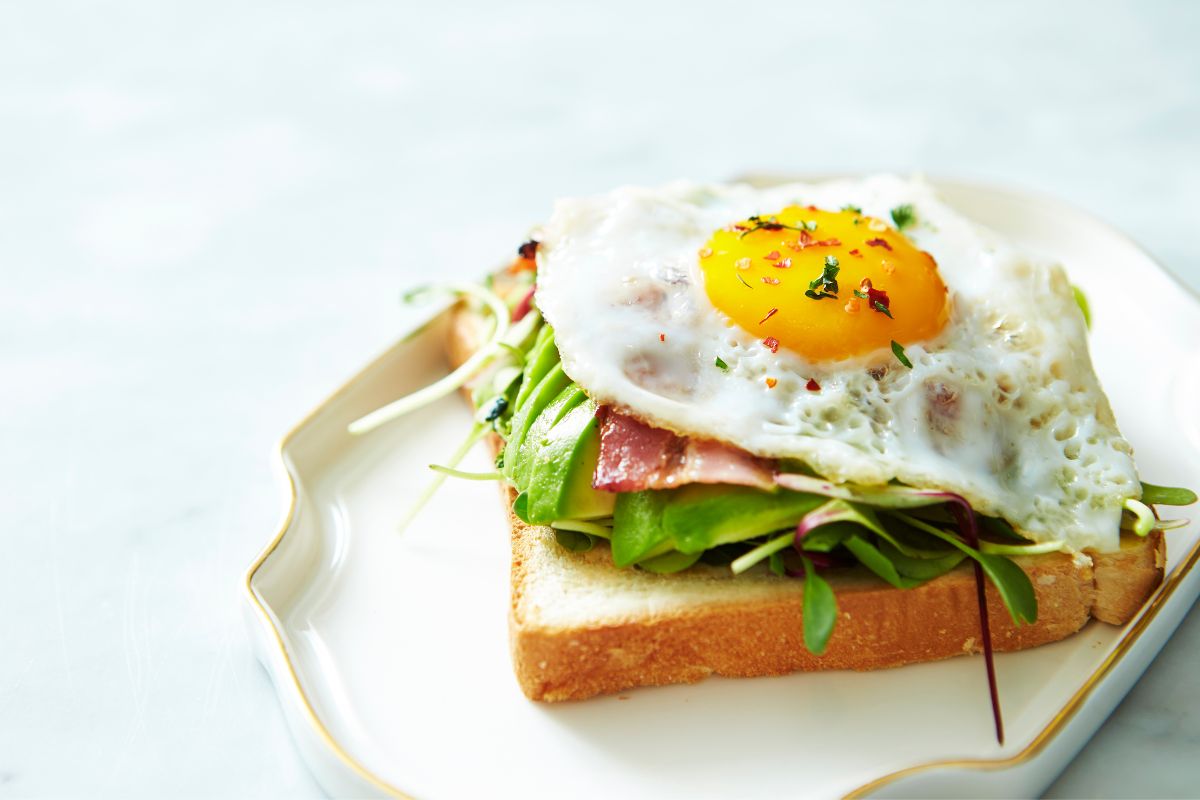 For a filling Cuban breakfast, you can't get much better than a tostada.
Tostadas are a kind of 'sandwich' that is backed with tons of energizing yet tasting ingredients.
The recipe we have gone with includes some delicious eggs and bacon to help fill up your stomach and provide you with plenty of energy, while the classic flavors of Cuba seep in with the avocado, black pepper, and lime.
The great thing about tostadas is that you can swap out some ingredients for some you prefer such as vegan eggs and bacon if you have specific dietary requirements.
So, why not try making your own tostada for a traditional Cuban breakfast?
Crepes are the kind of breakfast you would expect to find in countries like France or the US but in Cuba, they are also enjoyed early in the morning – but with a special Cuban twist.
These crepes are eaten alongside some traditional Cuban pork, slow cooked with onions and spices, and eggs to help make a hearty breakfast that is sure to fill your stomach up ready for the long day ahead.
Best enjoyed with a side of cheese, pickles, and mustard, this traditional Cuban breakfast is a great one to go with if you are planning on having a late lunch!
Every country has its own take on the traditional breakfast hash, and Cuba is no different.
If you want to make your own Cuban breakfast hash using traditional ingredients, then this is the recipe to try.
It has all the main ingredients including spicy chorizo, new potatoes, tomatillo salsa, corn, and queso fresco cheese.
It's super easy to make yourself and provides you with all the energy, protein, and nutrients you need first thing in the morning.
Spicy and overwhelming with flavor, this is a great breakfast hash to try if you want a real taste of Cuba!
Dulce de leche is a type of sweet, sticky sauce that you can use in all kinds of ways.
Whether it's a topping on your morning fruit or a drip for some sweet bread alongside a cup of coffee, it's a great way to get a small sample of Cuba first thing in the morning.
You can make dulce de leche and store it in jars for long time use, meaning that if you don't want to whip up a breakfast every morning, you can just use your dulce de leche alongside some fruit or sweet treats as your breakfast.
Coffee – we can't do without it and in Cuba, it's a staple part of the breakfast meal.
As a result, Cuba has made their own traditional taste by creating a sweet espresso from roasted coffee beans.
There's plenty of sugar and caffeine in this drink to wake you up first thing in the morning so why not try making your own classic cafe Cubano?
One of Cuba's most popular dishes is arroz con leche, which works great as a traditional breakfast dish too!
If you have never heard of arroz con leche before, then it's very similar to rice pudding except sweeter and creamier thanks to additional ingredients including grounded cinnamon, vanilla extract, grain rice and lemon peel.
Full of flavor and energy to carry you through the day, Cuban arroz con leche is definitely a dish to try out!
A great way to kick off your morning is with a hearty, filling breakfast filled with protein and energy.
One such traditional breakfast dish that does this is breakfast sausage and Cuba has its own spin on this dish.
To try it out, then all you need to do is bring the spice with plenty of cumin and flavor through garlic, peppers, onions, and more.
Then, you will be left with a tasty yet filling traditional Cuban breakfast.
An alternative to breakfast sausage is the traditional breakfast dish of ham croquettes.
They're a staple addition to any Cuban breakfast so try your own out here with this quick and easy recipe.
Similar to tostadas is this recipe for a Cuban breakfast sandwich.
Although not exactly the same, it still features all the main ingredients and delicious alternatives (such as fresh mint and arugula) that helps capture the essence of Cuban cuisine while shaking up your palette.
This is a great traditional breakfast to opt for if you want to eat while one the go as you can easily take it with you as you travel.
Conclusion
As you can see, there are tons of traditional Cuban breakfast dishes out there for you to try. Check out the recipes above and find the best one for you!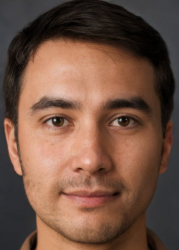 Latest posts by Jim Stanton
(see all)