If you're planning on going to Cuba and want a taste of the country's cuisine but aren't ready for a sit-down meal, you could try some popular Cuban snacks or appetizers to see you through until mealtime.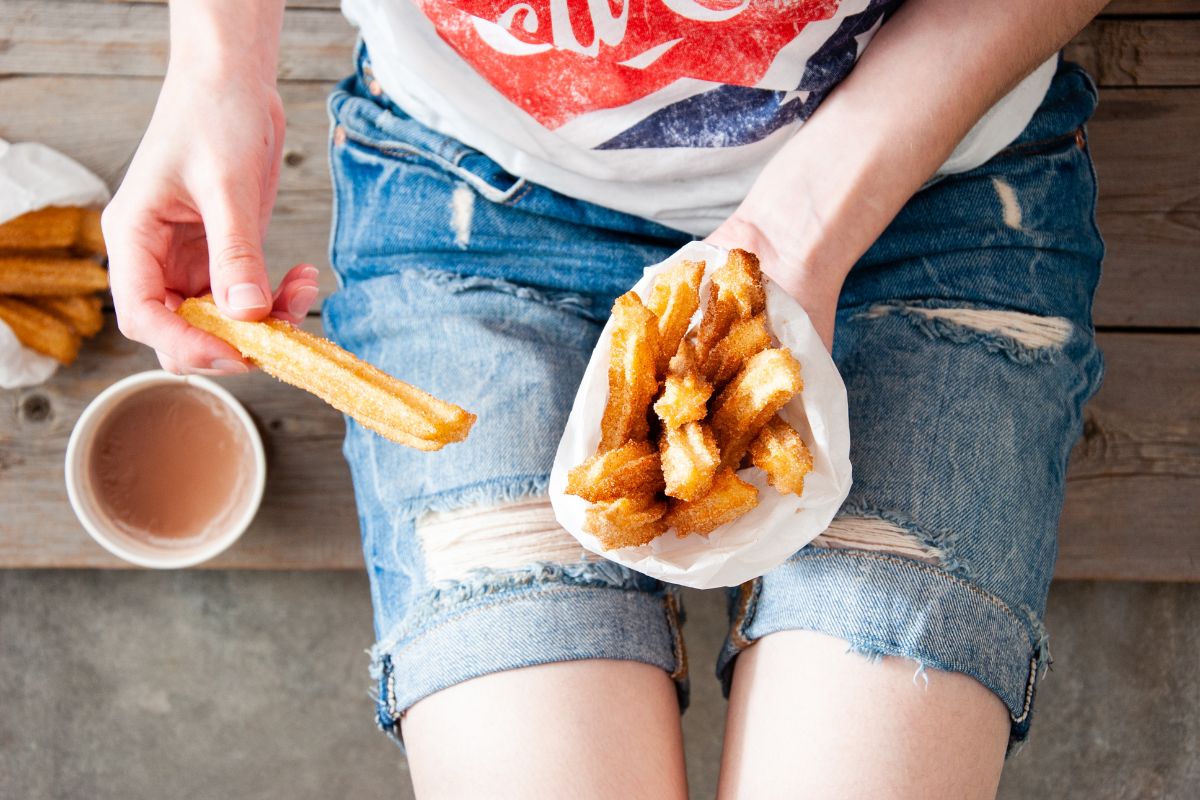 With many stores, vendors, and restaurants available to you, it might seem it would be impossible to pick out some particular favorites among citizens, so how can you get the whole Cuban dining experience?
And how do you know what places serve these kinds of delicacies?
In this article, we'll give you 5 of the best Cuban snacks and treats that we could find that are favorites with Cubans and will break down what ingredients are most used in Cuban cooking.
Read on to get a taste of a delicious and rich food culture that you will savor and enjoy.
Top 5 Snacks You'll Find In Cuba
Cuban Beef Empanadas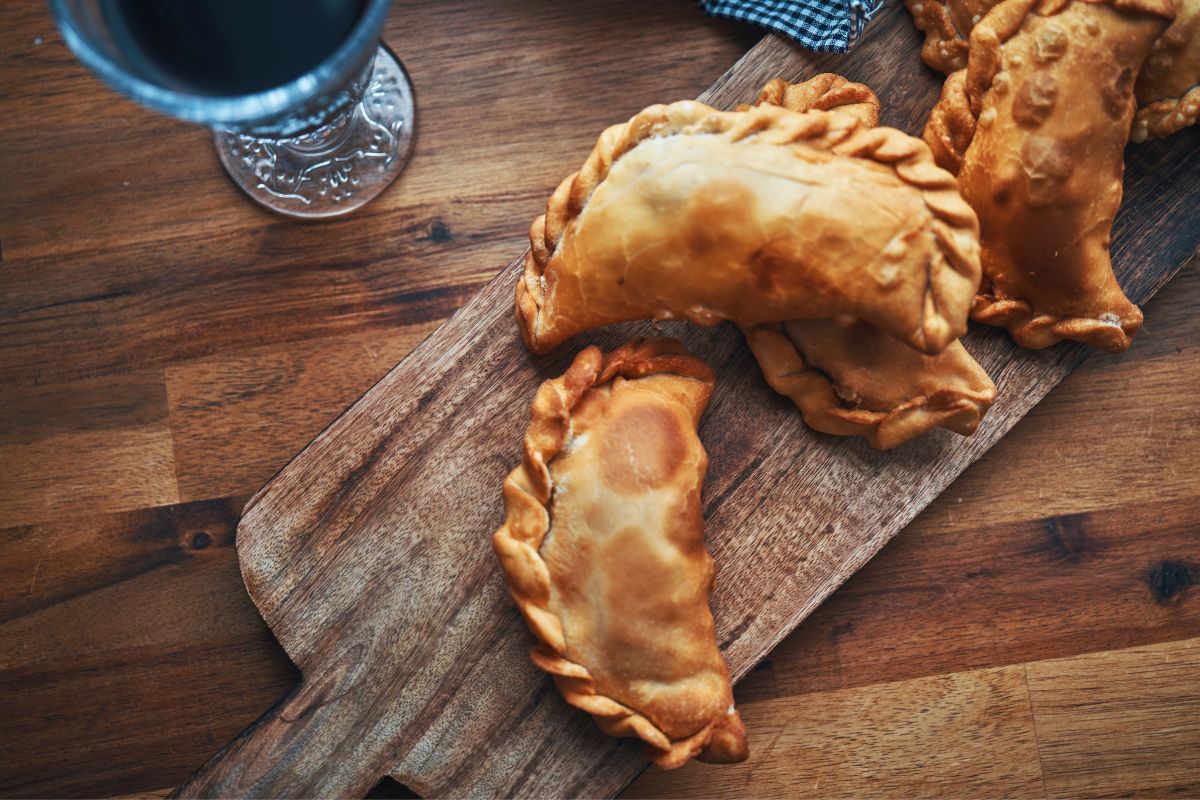 Considering that meat is a popular ingredient used in almost every meal, it's no surprise that empanadas are an everyday staple in some outside vendors and popular food chains, which you can easily find.
These hand pies are made with either spiced ground beef or pork and sliced green onions inside, and you might discover olives and dipping sauces on the side like mojo sauce or marinade.
You might find that spices like cumin, oregano, and cilantro are used to maximize the flavor and are substantial enough to keep you going throughout the day.
Cuban Pork Pinchos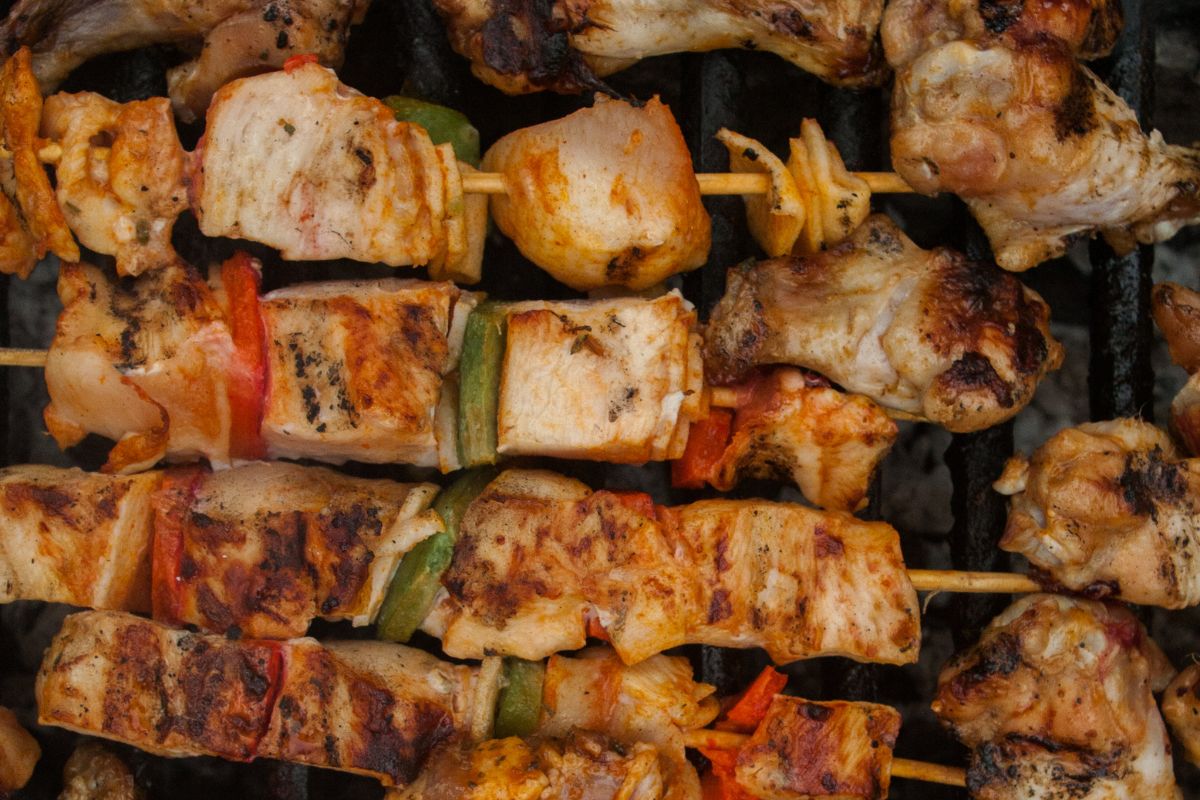 These kebabs combine all the best elements of Cuban ingredients and are presented on a meat skewer that's easy to hold, and you can find these in any place that has a grill.
They're often made with tender and succulent pieces of tenderloin pork, red onion, red and green bell peppers, yellow squash, zucchini, and baby portobello mushrooms.
Some places will use a marinade with oregano, cumin, lemon, black pepper, and garlic cloves for a flavor that will invigorate your tastebuds, and you might even find seafood varieties of this kebab as well.
Fried Plantains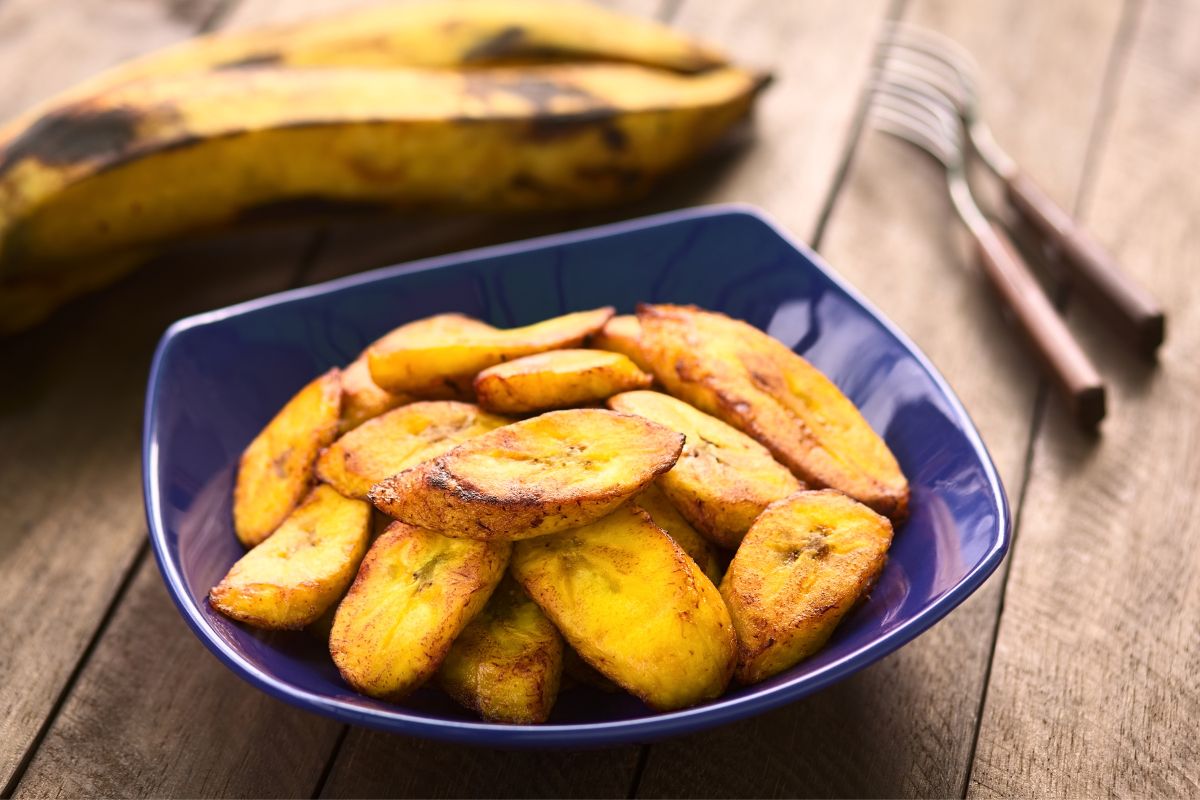 These treats have a sweet and salty combination and are fried and breaded to give you a consistency that will leave you wanting more, and the only ingredient you'll find is nice green plantains or cooking bananas.
These can also be fried in oil until they become crispy and caramelized, which work well on their own or as a side to a dish like pernil or congri, or you could have some beans on the side to balance out the flavor.
The great thing about these is that they only take around 10 minutes to make, so they are great if you're in a hurry to see the sights and want something light to keep you going.
Cuban Churros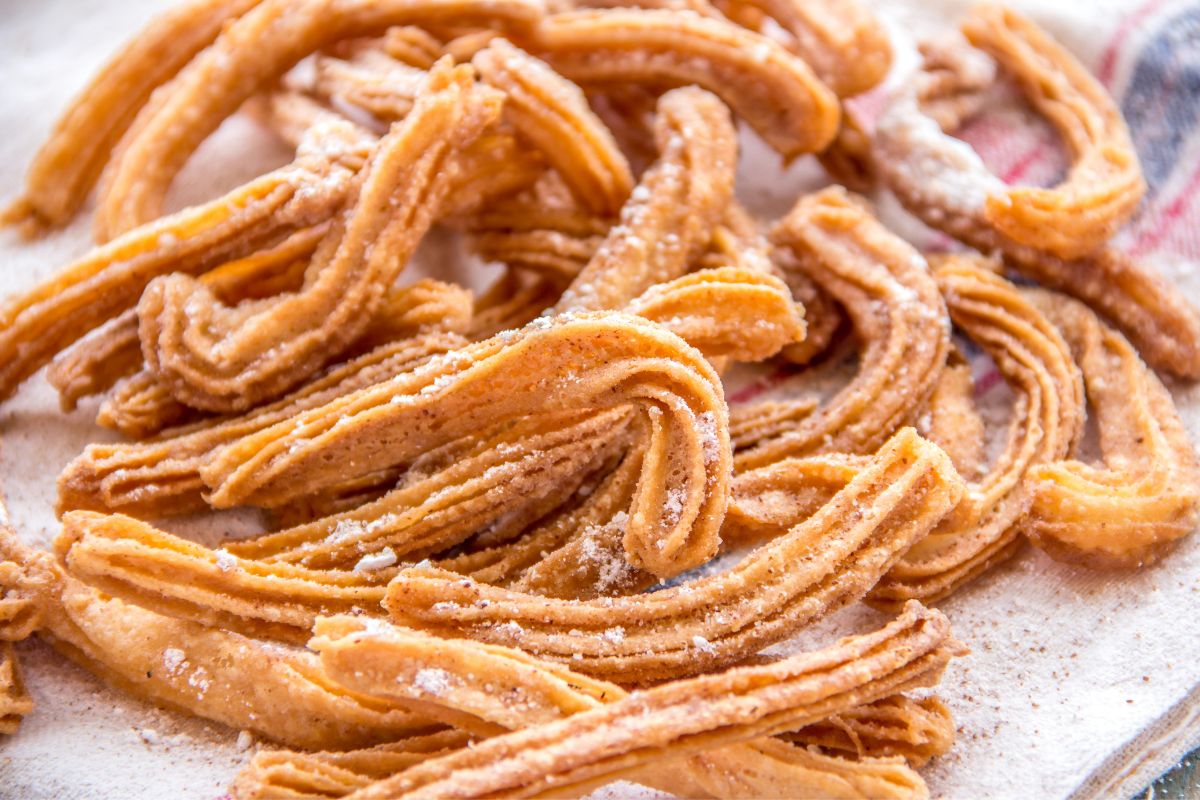 If you happen to be in Havana, be on the lookout for some bakeries which might be obscure in some places, but you might find they produce amazing delicacies such as churros, which are made with flour, and water, salt, vegetable oil, and white sugar.
These thin crispy sticks of deep-fried dough are then sometimes dipped in melted chocolate, likely made from Baracoa, a popular brand of chocolate in Cuba.
This makes a good dessert or a quick snack if you want something crispy and warm.
Arroz con Leche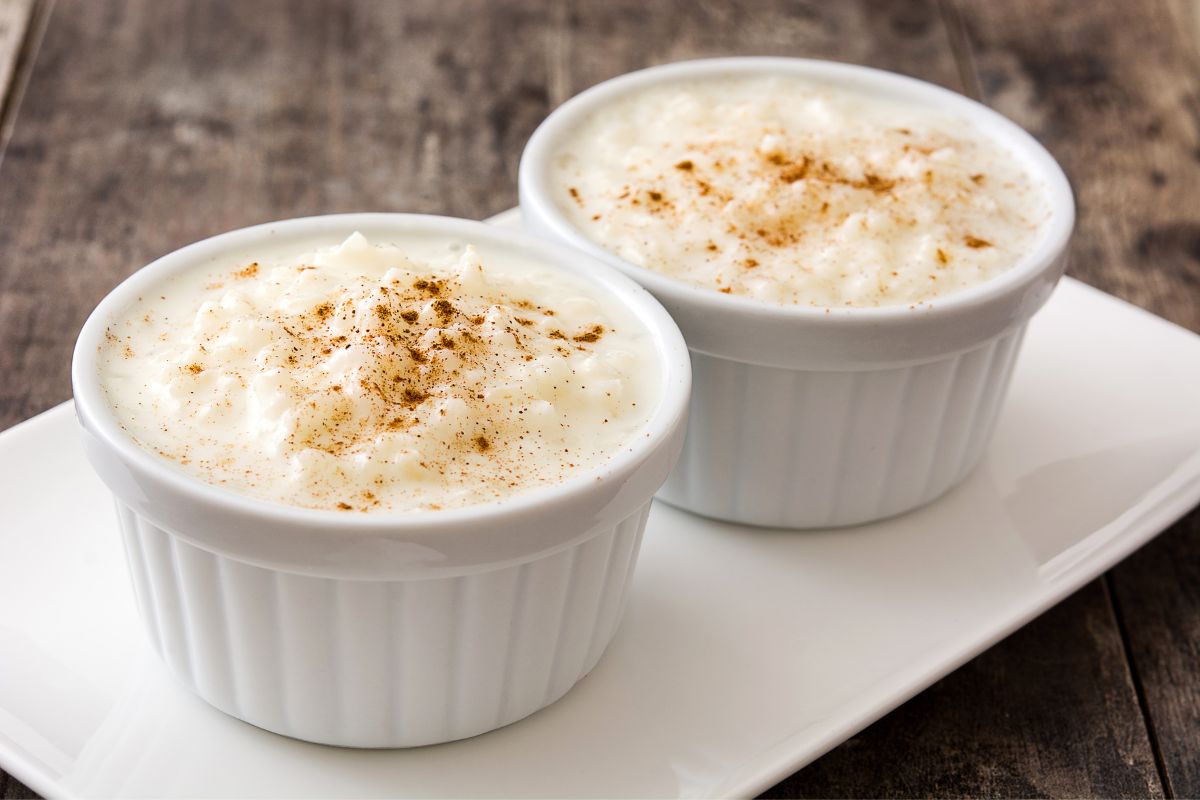 Another delicacy in Cuba, this rice pudding has a rich, creamy, and sweet flavor that you can also get from a Cuban bakery, and in most cases, you'll find the pudding is made with the right consistency and has a sprinkle of cinnamon on the top.
It's made with short grain rice, some lemon peel, a stick of cinnamon, some salt, milk, and some vanilla extract, though you might find some variations with these ingredients.
An example of this is the milk, which the standard form in Cuba is pasteurized, which might taste different than what you're used to, but there's nothing wrong with trying out new things.
What Do Appetizers Look Like In Cuba?
If you're looking for something savory, you can expect quite a variety of ingredients to be used, such as rice, meat, vegetables, and seasoning, which you can expect to find at least some of these ingredients present in every meal.
You might be surprised to know that outdoor vendors sell foods such as spaghetti and one-egg omelets on white rolls, and you might be able to find a good portion of fruit and vegetables in produce markets.
If you're looking for diverse foods, it's a good idea to stick to tourist-branded restaurants and resorts that you'll find in places like Havana that use creative ways to use and present locally sourced ingredients.
If you want to venture into other food scenes, you might be disappointed to know that a lot of average Cuban restaurants rarely stray from ingredients such as rice, pork, plantains, and raw cabbage salad.
It might be worth doing some research on the area you're going to and see what options are available to you, but you should be aware of foods you buy in some vendors that should be checked to see if they are properly cooked throughout.
If you're in doubt about the sanitation of a place, you might want to go elsewhere, as it's not worth putting your health at risk just so you can try something new, and if so, try to seek alternatives.
The Best Places To Find Food In Cuba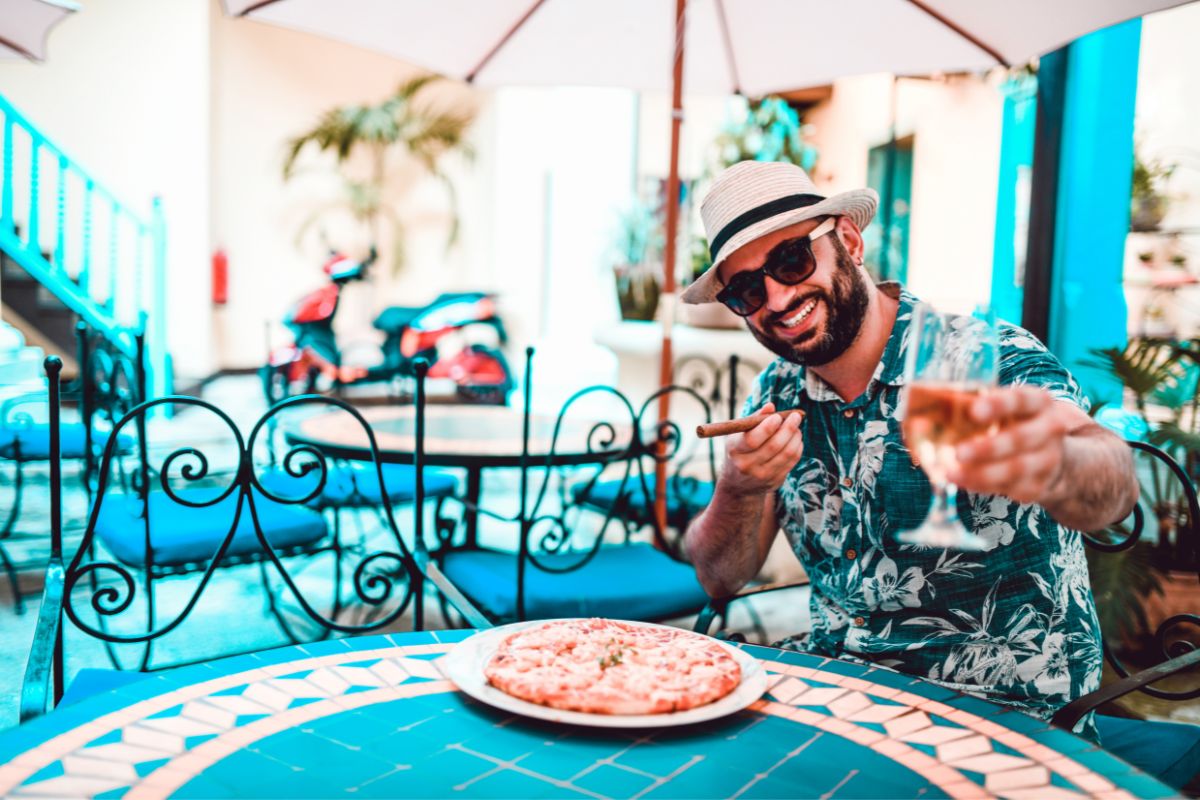 Looking for the best places in Cuba can be an adventure in itself, and so it's easy to get wrapped up in a plethora of locations that go beyond the general store, where you might find snack options are limited.
If you want more diversity of food options, we've provided a list of some spots that could offer you what you're looking for and perhaps give you some nice insights into the culture as well.
Bistro Bar Atlantida
This cafe bar is located in the lovely beach town of Varadero and offers a nice relaxing feel that will have you awed by the great service you receive and find a variety of menu items like sandwiches, quesadillas, and any other treat you should want.
You can also make requests if you're not a fan of certain sauces or spices and even see what interesting drinks they have that can be made by request.
If you want some variety and a place that's beyond the tourist-centered areas, this one might be worth checking out.
Cafe Bohemia
Here is a nice place in Havana that is a nice escape from the usual tourist hotspots, and you'll find a wide range of people who hang out there.
You'll find food items that are a nice change, like salads, caponata, hummus with crudités, and even rum-infused coffee, sure to hit the sweet spot.
All the ingredients used are fresh from the morning markets, and their fish is carefully selected to give you some variety, all the while, you can enjoy a nice open space that has live music in the evenings.
St. Pauli
This spot is located in Santiago De Cuba and has a cozy feel to it that is brimming with Cuban classics that you can try and has variety on its menu to please meat eaters and vegetarians.
You have the option to share some nice bites and even desserts like fresh coconut ice cream, so there's plenty here to suit any mood and tastes you have, and with a simply glorious presentation, you'll find this spot can work well if you make a reservation.
We're aware that you might not have the time for a sit-down snack, but if you're in the area, it's definitely worth checking out.
Conclusion
You can also bring some of your own snacks in a limited amount as long as you pay customs charges and include items that are fully packaged, labeled, sealed, and are recognized brands.
This way, you won't see any delays or issues when you arrive, and you will have some comforts of home with you, so it might be a good idea to check the American and Cuban government websites to see if there are any limitations.
You might even pick up some handy advice that keeps you safe and healthy during your trip, so it's always best to be vigilant when looking around the Cuban markets and stores for snacks, and you might even find a new favorite.
The snacks above are some good suggestions, though you might find shortages in some ingredients as of recently have reduced the serving of some of these or may use different ingredients.
With any trip you take, it's always a good idea to immerse yourself in the culture, and the easiest way to do this is by the rich and satisfying array of different foods.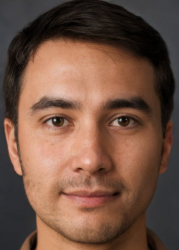 Latest posts by Jim Stanton
(see all)