Cuba enjoys an array of national holidays to commemorate Fidel Castro's rise to power, along with other historical events.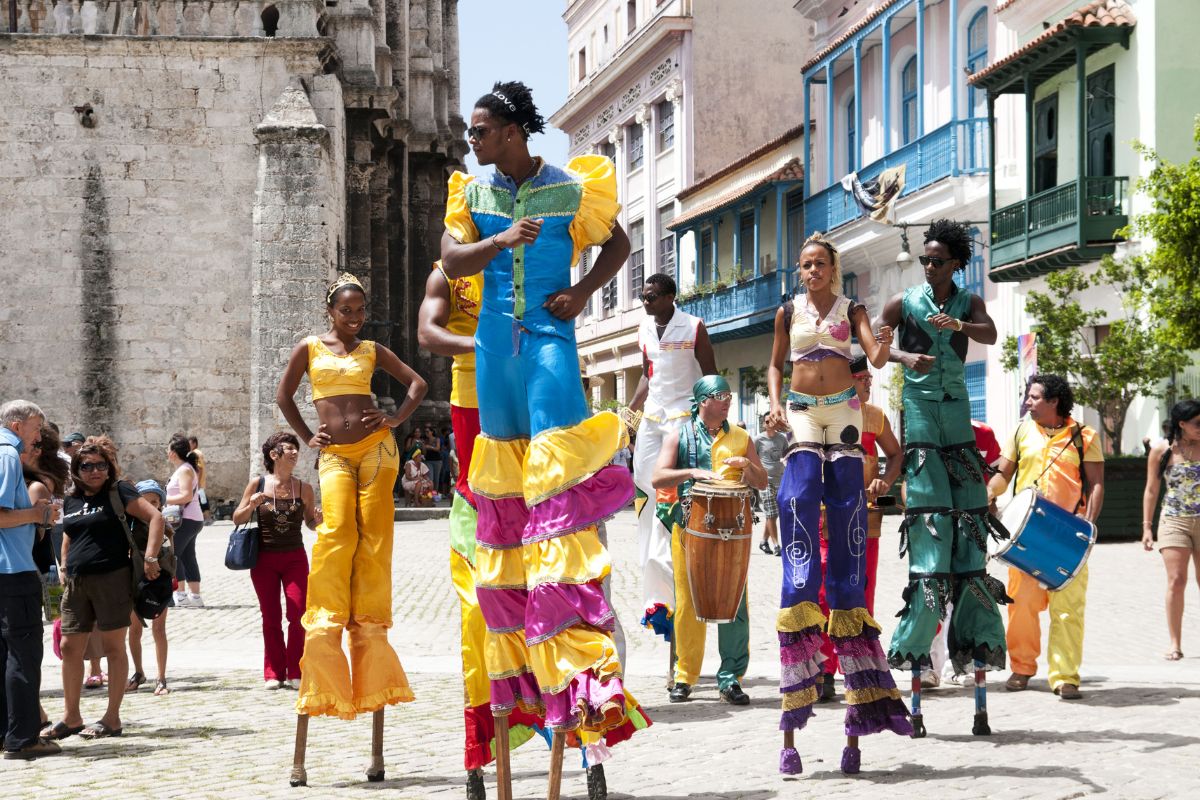 But there's also a spectrum of Cuban festivals, which are no less than time-honored cultural celebrations.
And while these holidays and festivals feature little religious significance compared to other Latin American countries, there are lively festivals and holidays that take place throughout the year accompanied by world-famous Cuban rhythms and dancing.
In this article, we're going to lay out all the Cuban festivals and national holidays that take place throughout each year, starting with the beginning of January.
Please feel free to scroll ahead if you are looking for particular dates or holidays.
January 1st To 2nd – Triumph Of The Revolution, Victory Day, & Niño De Atocha's Day
The calendar year begins with fervent celebration, since January 1st marks the anniversary of when Fulgencio Batista's government crumbled in 1959 and Fidel Castro took over.
Supporters of Fidel Castro threw loud and vibrant celebrations at the time, and this has been repeated in all the years since.
It marked an end to US supported dictatorships, and thus the day is symbolic of Cuba's independence.
The festivities are particularly noisy in the capital city of Havana, and also in Santiago de Cuba.
And they are not limited to the January 1st alone, since they creep in to January 2nd.
January 1st is also known as Niño de Atocha's Day, which is a day devoted to the Christ child, as well as Elegua, who is a primary deity in a Cuban religion known as Santeria.
January 28th – Birthday Of José Martí
José Martí is considered the father of the Cuban revolution, and the celebration of Martí's birthday dates back as far as 1909, since this was when Cuba's former Liberal Party established this national, military holiday.
The celebrations are organized through the Cuban Communist Youth Organization.
And since José Martí is considered Cuba's unofficial national poet, part of the celebrations involve recitals from his collected works.
Late February – Habanos Cigar Festival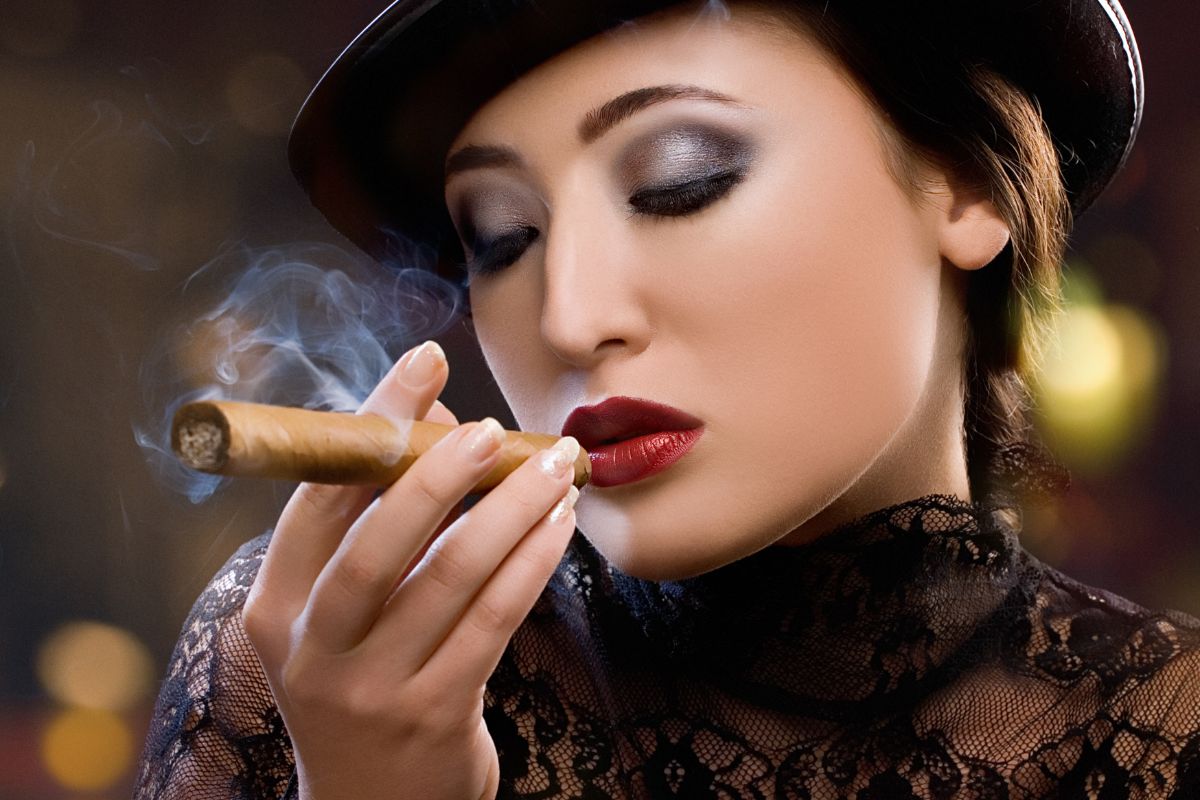 If Cuba is famous for anything, it's its cigars.
And every year in the last half of February, capital city Havana plays host to a huge cigar festival, where you get to sample a wide range of cigars, and purchase some as souvenirs.
Easter And April Festivals
Like the rest of Latin America, Cuba celebrates Carnaval in style every April, and there are some hugely popular arts festivals besides.
Despite the religious trappings of Easter not meaning much in Cuba, they do have a national holiday on Good Friday, and have done since 2012.
Then there's Cine Pobre, which is Cuba's largest film festival, taking place every year in the small town of Gibra on the coast.
It's a great opportunity to showcase all of Cuba's low-budget shows, and all in beautiful outdoor screenings.
But by far the most talked about festival in Cuba in the spring time is the International Urban Dance Festival, which celebrates a range of dance styles originating from Cuba or the Caribbean.
May 1st – Labor Day
Labor Day is also celebrated in Cuba, it is the traditional socialist worker's holiday.
It is marked by a military parade in the capital Havana.
Final Week Of July – Carnival In Santiago de Cuba
The Carnival in Santiago de Cuba doesn't take in Easter like it does in other parts of Latin America.
It is an Afro-Cuban holiday to commemorate Saint James and the Yoruba deity it is believed he represents.
During the carnival, you will witness Santiago de Cuba's famous Afro-Cuban drum music thumping away while colorful floats move through the streets with their amazing dancers.
It used to be referred to as Las Mamarrachos until the turn of the millennium, when it was renamed for political reasons.
July 26th – National Revolution Day
July 26th marks the day in 1953 when Fidel Castro, along with about 150 fellow rebels, marched into the Moncada Barracks, the main garrison for Batista's army in Santiago de Cuba.
It was the first major step in Fidel Castro's revolution.
Although the attack was unsuccessful, it is still considered important to Cubans.
Although Castro was able to flee the scene at the time, he was later arrested and sentenced to 15 years of jail time.
September 8 – Virgen de Cobre Feast Day
While Cuba is not as fervently Catholic as most of the other Latin American countries, Cuba does have its own Catholic patron saint, namely Virgen de Cobre.
There is a shrine dedicated to Virgen de Cobre based at the foothills of Sierra Maestra.
It is said that the Spanish attempted to return the statue to their homeland, only for it to fall overboard and get stuck in a reef near the Cuban coastline, thus demonstrating her devotion to Cuba.
Virgen de Cobre is seen as coming from a mixed heritage which is quite appropriate for representing Cuba, seeing as most of the Cuban people also have a mixed heritage, Mestizo and African.
In the Santeria religion, Virgen de Cobre is representative of the Nigerian goddess of rivers and femininity.
Gifts are often left at the shrine, including Ernest Hemingway's Nobel Prize in literature.
October And Military Heroes
Cuba's most famous military heroes are venerated in October.
They may not be accompanied by as much fun and revelry as some of the other festivals, but they are still considered very important to Cubans. They are as follows
October 8th – Anniversary Of The Death Of Che Guevara
The face of Che Guevara is known all over the world, and has acquired an almost mythological status.
He was assassinated by Bolivian soldiers with the help of the CIA back in 1967.
October 10th – Anniversary Of The Beginning Of The Independence War
On October 10, in 1868, began Cuba's Independence War against Spain, when Carlos Manuel de Cespedes demanded the release of all the slaves.
October 28th – Camilio Cienfuegos' Memorial Day
Camilio Cienfuegos was a central figure in Fidel Castro's army, and he died in strange circumstances in 1959, with many people believing that the CIA were somehow involved.
December Holidays
There's a festival in Cuba that runs all month long in the local clubs – the Havana Jazz Festival, with lively and distinctive jazz performances.
December 2nd – Armed Forces Day (self-explanatory)
December 7th – Antonio Maceo's Memorial Day
Antonio Maceo was a general during Cuba's many rebellions against the Spanish forces in the 19th century.
December 25th – Christmas
Christmas was not always considered an official holiday in Cuba, ever since the 1960s when Fidel Castro declared the government atheist, abolishing all religious holidays.
However, this all came to an end in 1998, following a visit from Pope John Paul II of the Roman Catholic Church.
Sadly, however, Christmas is not celebrated with much fervor in Cuba, and is rather low-key.
Small celebrations are held in the churches, but it's nothing like the Christmas decorations you see everywhere in America.
December 31st – New Year's Eve
For Cubans, December 31 is not just the last day of the year, but also the eve of the revolution, which is a big deal to them, and the celebration is raucous with people filling the streets and enjoying themselves.
Wrap Up
Now you have the full rundown of Cuba's festivals and holidays – I hope it helps you plan your stay!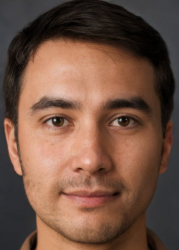 Latest posts by Jim Stanton
(see all)