Fidel Castro's final wish was to have no statues put up or roads named in his memory in Cuba.
This was to prevent his cult of personality though there are still monuments to the political leader to be found in the Cuban city of Havana and in Mexico City.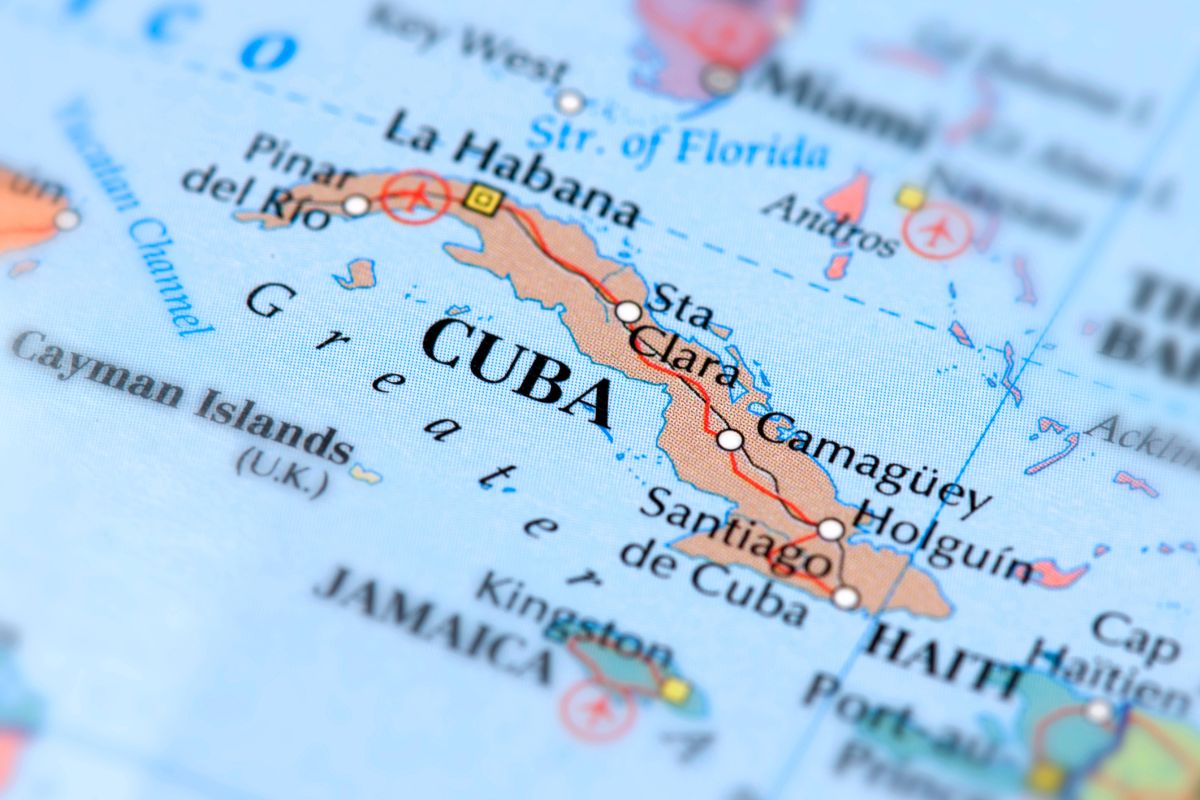 If you want to pay your respects to Fidel Castro, you can visit his tomb to the east of Santiago, but it is purposefully difficult to find.
Though there are in fact no statues of Fidel Castro to be found in Cuba, there are several monuments throughout the city of Havana that carry his image.
In this article, we look at the monuments to Fidel Castro in Cuba and the other monuments of the political leader that can be found elsewhere.
Why There Are No Statues Or Roads For Fidel Castro In Cuba?
It may come as something of a surprise to learn that when Fidel Castro died in November 2016, his dying wish was that there would be no monuments put up in his honor in Cuba.
That means no statues, no busts, or any other forms of tributes made in his memory.
Though Castro's socialist legacy remains for the time being, there are no official statues to be found in Castro.
Due to Fidel Castro's popularity, his face can still be seen in portrait form and featured on billboards throughout Cuba.
Before the former leader's death, he did have a marble bust commissioned which was sculpted by the Italian, Enzo Gallo Chiapardi.
This may be the one single bust of Fidel Castro that is known to exist, though Castro later ordered it to be destroyed.
The bust was created in January of 1959, when Castro was victorious in gaining control of the country.
You Can Visit His Tomb
Since there are no statues of Fidel Castro to be found in Cuba, there have been pilgrimages to his tomb.
There is just a stone in the Santa Ifigenia cemetery which lies to the east of Santiago and was the birthplace of his revolution.
A small stone seems appropriate considering how Castro decided not to have any monuments put up in his memory to avoid a cult of personality.
The Castro And Che Guevara Bench
If you are desperate to see a statue of Fidel Castro then you should head to Mexico City instead of Cuba.
The Monumento Encuentro is literally translated to Monument Encounter and features two bronze statues of Fidel Castro and Che Guevara sitting on a bench.
The bench can be found in Colonia Tabacalera which is in the Cuauhtémoc part of Mexico City.
You can even sit between the two figureheads and the monument pays reference to the occasion that the two men met in Tabacalera back in 1955.
However, it may be seen to be in poor taste as the monument has received a negative reception following its design by Óscar Ponzanelli in 2017.
This followed the aftermath of the Cuban Revolution when the monument was said to receive comparisons to the Heydar Aliyev statue in Mexico City due to the Azerbaijani politician's controversial background.
Following the protests, the Mexico City government removed the monument, and returned it to the embassy, and, since then, its whereabouts are unknown.
If you do happen to find the monument, take a closer look at the hands of both figures, Castro is holding a cigar while Guevara has a pipe.
Though the Monumento Encuentro remains in Mexico City, it was covered in white paint in September 2021.
There was also an attempt to steal the monument only days after it was repositioned.
Any attempt to steal the monument would prove difficult as it is said to weigh 250 kilograms.
The Other Sculptures In Cuba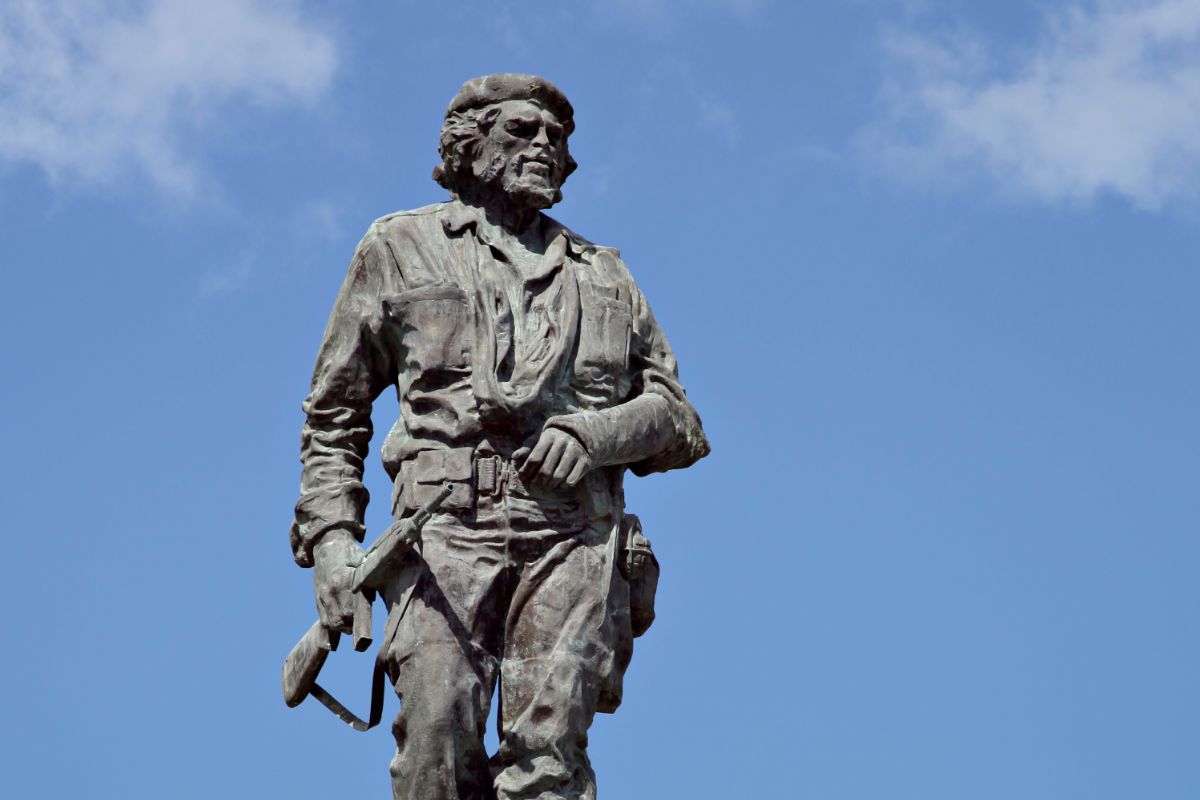 Though there are no statues, or any major monuments to Fidel Castro to be found in Cuba, there are several sculptures of formidable political figures.
One can be found at the Plaza de la Revolución (Fidel Castro Revolution Square) in the city of Havana and is a steel outline of Camilo Cienfuegos that was created by Enrique Avila Gonzales and erected in 2009.
This is currently the Ministry of Interior building and features a visage of the former leader of the rebel army in the Cuban Revolution, complete with his long beard.
A lot of the 18 acres of Revolution Square is free space and the location was made famous by Castro for his speeches.
There is also a simple black sculpture dedicated to Fidel Castro in the Museo de la Revolución in Havana.
This was erected before the former Cuban leader's death and before statues of Castro were forbidden to be built.
With so few markers of Fidel Castro to be found in Cuba, the sculptures demonstrate how well-loved he was by the people of the country.
Final Thoughts
While Fidel Castro's dying wish was for there to be no monuments built in his visage and no roads named after him, it may be a difficult wish to fulfill.
Though there are no official photos of Castro, he does have a bust created by the sculptor, Enzo Gallo Chiapardi, in 1959.
The underlying reason why Cuba lacks any statues of Fidel Castro is down to the man himself.
In a speech he delivered in 2003 on International Workers' Day, he stated that the leaders of Cuba were merely 'human beings, not gods' which was testament to his attitude as a political leader.
The Cuban government did announce that it was to pass legislation that sought to match Castro's wishes.
This law essentially forbade the naming of parks, streets, institutions, and public sites to carry his name.
Other forms of tribute, including busts and statues, were also forbidden to prevent a cult of personality from developing.
However, there is the Fidel Castro Park in Quang Tri, Vietnam.
There are Fidel Castro Streets in Pretoria, Cape Town, Ladysmith, and Kierksdorp in South Africa and there is Castro District in San Francisco.
Now that he has died, his cult of personality may be too strong for such monuments not to be built.
Especially if the public decides en masse that such monuments should be built in his memory.
Frequently Asked Questions
Are There Some Prominent Statues In Cuba?
Though you will struggle to find any statues of Fidel Castro in Cuba, there are other statues you can visit.
One of the most prominent to be found in the country is the Christ of Havana Statue which is across the bay from Old Havana in the town of Casablanca.
The statue is made from white marble and was created by a Cuban artist, Jilma Madera, in 1958 in Italy.
What Is The Castro District In San Francisco Known For?
A lot of San Francisco contains several prominent street murals and that includes the Castro District, otherwise known as The Castro.
In the last few years, the Castro District has involved something of a renaissance in queer art.
In fact, a lot of the street art in the district is considered unique due to how much street art features queer culture, whether from the creator or seen in the art itself.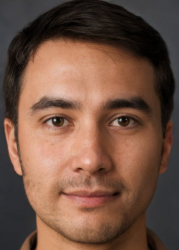 Latest posts by Jim Stanton
(see all)