There are a few different ways of getting to Cuba. It is located in the Caribbean in a prime spot.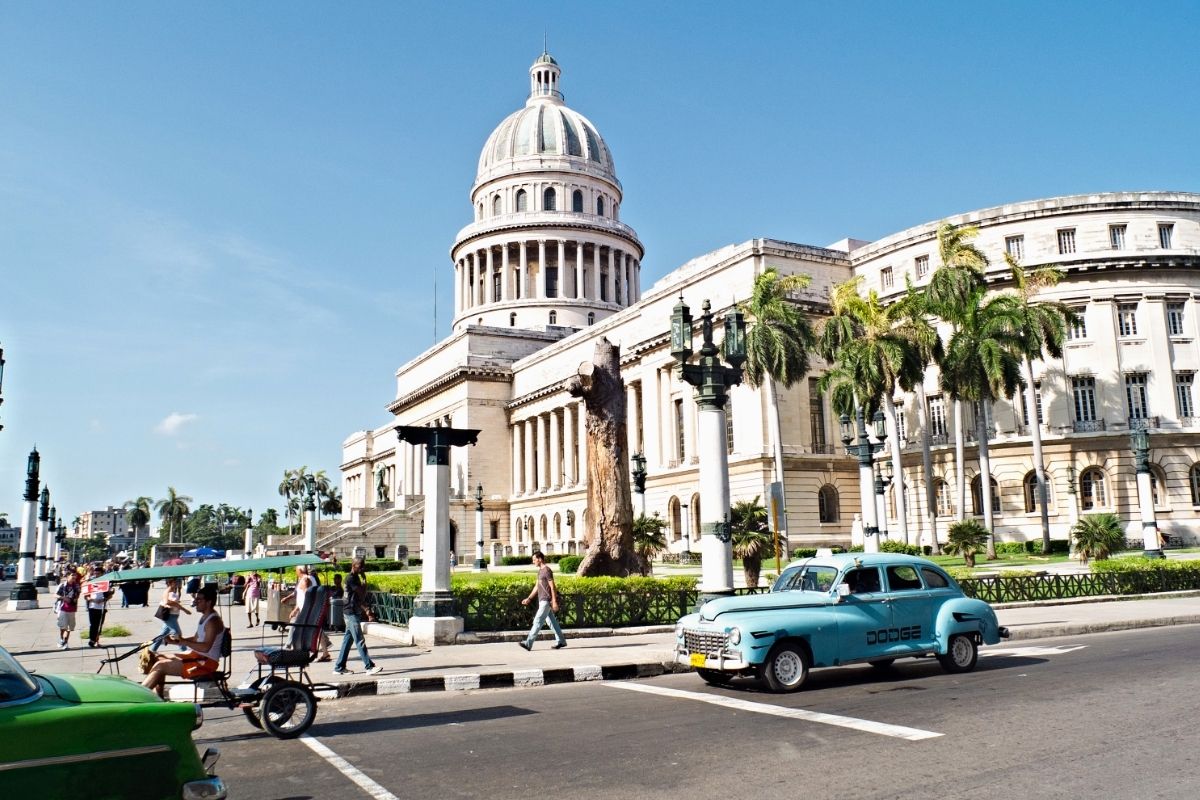 It is also right at the entrance to the Gulf of Mexico. Cuba has also got 10 international airports and 15 airports that fly nationally.
These airports allow the connection between the territories internally and externally. It is very easy to reach via air.
How To Get To Cuba
There are a few ways to get to Cuba from the US. These are listed below.
By Air
You can purchase a ticket from many different US cities to Cuba.
However, often these flights will include a layover because only a few cities offer direct flights to Cuba at this time.
American airlines only fly into Havana. You can fly directly from New York to Havana as well as a few other cities.
By Sea
It is possible to travel to Cuba by boat.
However, unlike a lot of other countries in the area, there is a lot of monitoring that takes place in these waters.
This is because of the political tension that exists between the US and the Cuban government.
Roads In Cuba
While there are no roads between Cuba and the US, Cuba has a very complex and developed transportation system.
There are around 900km worth of highways that link up all the different towns within Cuba.
The roads are one of the best ways to get around the country, however, the country is lacking when it comes to public transportation.
The public transport within Cuba is very difficult to navigate and there are very few signs and lots of bumpy roads and potholes.
Buses are usually a good way to get around, while trains are useful sometimes but the train system does not cover a lot of the country.
Things To Know Before Traveling To Cuba
Cuba is a very unique country and while it is set up for tourism, if you leave the very touristy areas, you will notice the difference immediately.
Visas
There are a few things you need to do before you enter Cuba, but it isn't too difficult so there's no need to worry.
You will need to purchase a visa which you can buy online, from your tour operator or on arrival. This visa is not very expensive.
If you are visiting Cuba you will also need some health insurance to cover you for your stay.
While you can more easily get away with not having this, it is always better to have in case something comes up and you need to rely on it.
You can find this insurance yourself before you travel, or you can buy this insurance at the airport.
Bring Cash
Not many places in Cuba will accept credit or debit cards so it is very important to ensure that you bring cash with you.
You should exchange your US dollars before you travel to avoid any difficulties.
This will also be cheaper as Cuba imposes a special tax on the exchange of US dollars.
This is usually an extra 10% charge on top of the original fee.
You will usually require CUC and CUP which are two different types of Cuban money. Cuban pesos are less widely used by tourists.
Poor Internet Connection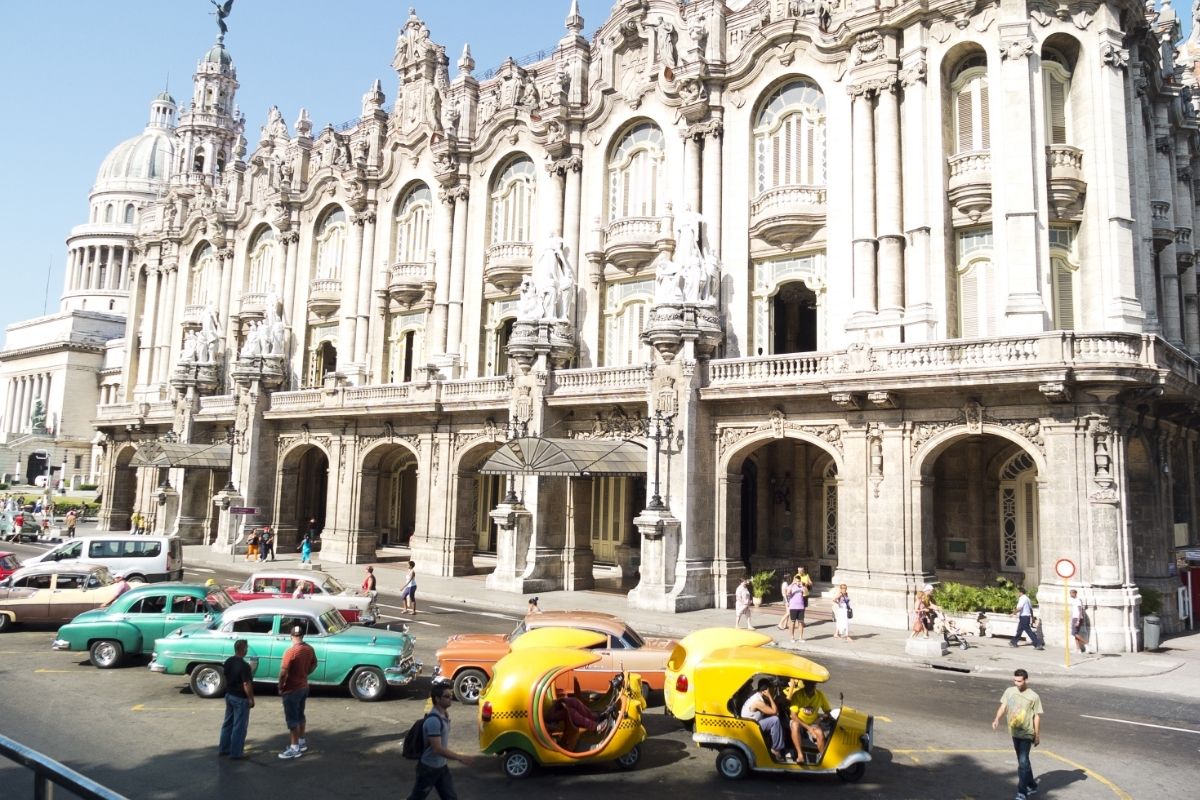 Internet access is often very hard to come by in Cuba. Even at hotels, the connection can be very poor.
You will pay up to 12 dollars per hour for the internet connection and it often still won't work.
As well as this, American service providers can often block traffic from Cuban IP addresses meaning you may not be able to work remotely from Cuba.
You will be able to check your emails or your social media pages but you may not be able to do more than that, in which case you should ensure that you are not relying on internet access while you're away.
Bring A Map
As you are unlikely to have any internet access during your trip, you won't want to rely on Google Maps for your directions.
You may want to bring a map with you so that you can find your way around or you might end up getting very lost and having to rely on the locals for directions.
You can also ask for help if you have a map for reference. When you do connect to the internet, you can use it to plan your journey.
Don't Rely On Phone Data
While it can be tempting to pay for your roaming services during your trip to ensure that you can find your way around and keep in touch with your friends and loved ones.
However, it is highly recommended that you don't do this as you will end up having to pay very high rates.
This is because in order to allow data services, the Empresa de Telecomunicaciones de Cuba have to allow an agreement.
This company set very high rates for the roaming services. If you are not careful you will rack up bills of thousands of dollars!
Things To Bring
It is important to remember certain things when you leave your home to travel to Cuba.
Things such as sunscreen are very expensive in Cuba and so it is best to bring these along with you.
You should always bring along your toiletries as you may not be able to get the ones you like to use when you are there.
Insect repellent is also important to take along with you.
It is also a good idea to bring with you some painkillers and some antihistamines as they may not always have what you need in the drugstores in Cuba.
Be Aware Of Customs
Cuba has very strict customs and there are a few things that you are not allowed to bring with you.
You will not be able to bring porn into Cuba.
You will only be able to bring one laptop per person free of charge, as the second one will incur a charge of 100 dollars.
Transportation
While there is public transportation available in Cuba, the public transportation is quite difficult to use.
You will have to be willing to often rely on taxis rather than buses or trains.
There are many options for getting around the main cities and touristic places including taxis, buses, bikes and tours.
You can also rent cars if you wish to, however it is not cheap to do so.
Etiquette
When we travel to different countries it is important to understand the etiquette of the country.
You must understand the tipping culture.
In Cuba, it is important to keep yourself aware of the people who may be out there to take advantage of you.
Most people will be very friendly and helpful. In Cuba it is polite to tip between 10 and 20 percent, similar to the US.
Final Thoughts
While there is no road that leads from Cuba to the US, there are many ways of traveling into Cuba.
Once you are there, there are many different roads and drives that you can enjoy to get around!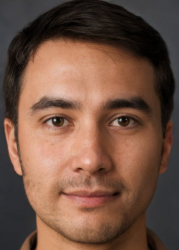 Latest posts by Jim Stanton
(see all)