Cuba is one of the world's most popular tourist destinations. On average, Cuba receives a massive one million visitors a year. Most come for its enviable climate, awe-inspiring views, and incredible architecture.
So, while visiting Cuba may be all well and good, have you ever wondered what it would be like to live there?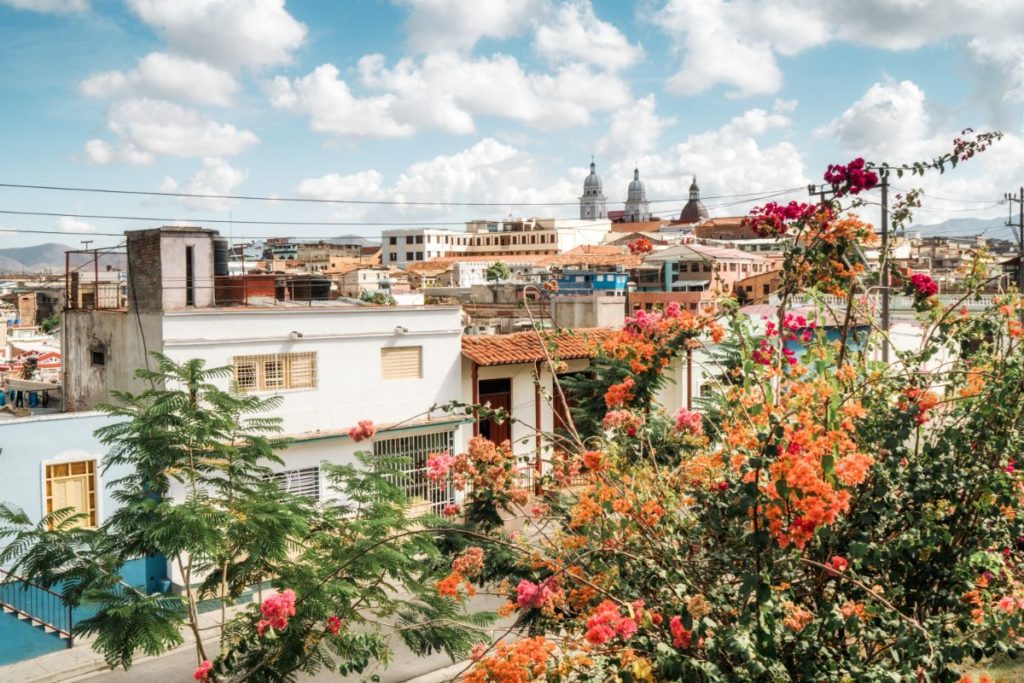 We're going to run you through the ins and outs of life in Cuba and what to expect from its crime rates, housing prices, culture, and more.
Where Is Cuba?
Cuba can be found to the south of the Tropic of Cancer and sits right at the intersection between the North and East of the Atlantic Ocean, the West of the Gulf of Mexico, and the south of the Caribbean Sea.
Thanks to its geographical location, Cuba benefits from an impressive climate all year round.
Cuba's climate can be described as sub-tropical, often experiencing cool trade winds which can offer some relief from the intense humidity. Cuba often experiences 90-100% humidity, sometimes even in its cooler seasons.
Cuba's average temperature is 26 degrees Celsius, and there's plenty of sunshine throughout the year.
Its driest and coolest seasons are between late November and mid-April, with its rainy and humid season running from late April to early November.
Although Cuba experiences the occasional rainfall, precipitation is generally low – between 1,000 and 1,500 millimeters (around 40 to 60 inches).
Interesting Facts About Cuba
So, we know Cuba has a great climate and location, but what else about Cuba makes it such a popular place to holiday and relocate to?
Let's take a closer look at some of the most interesting facts about Cuba.
Cuba's main island is the largest in the Caribbean, sitting at around 40 thousand square miles. For context, this makes Cuba's main island around half the size of Great Britain. It's also the 17th largest island in the world.
Its coastline is also impressive, stretching over 3500 miles, and it houses around 250 beaches and 200 bays. Because of the coastline's thin and long shape, you'll never find yourself too far from the sea, either.
Cuba also has an impressive nine UNESCO world heritage sites. Two of these world heritage sites were selected for their natural importance, and some are home to endemic flora and fauna, impressive sea cliffs, and limestone marine terraces.
In Cuba, the atheist Castro regime banned Christmas for approximately 30 years. This was so that Christmas celebrations on the island wouldn't interrupt the sugar harvests.
Cuba has one of the highest literacy rates in the world.
Cuba: Crime Rates And Housing Prices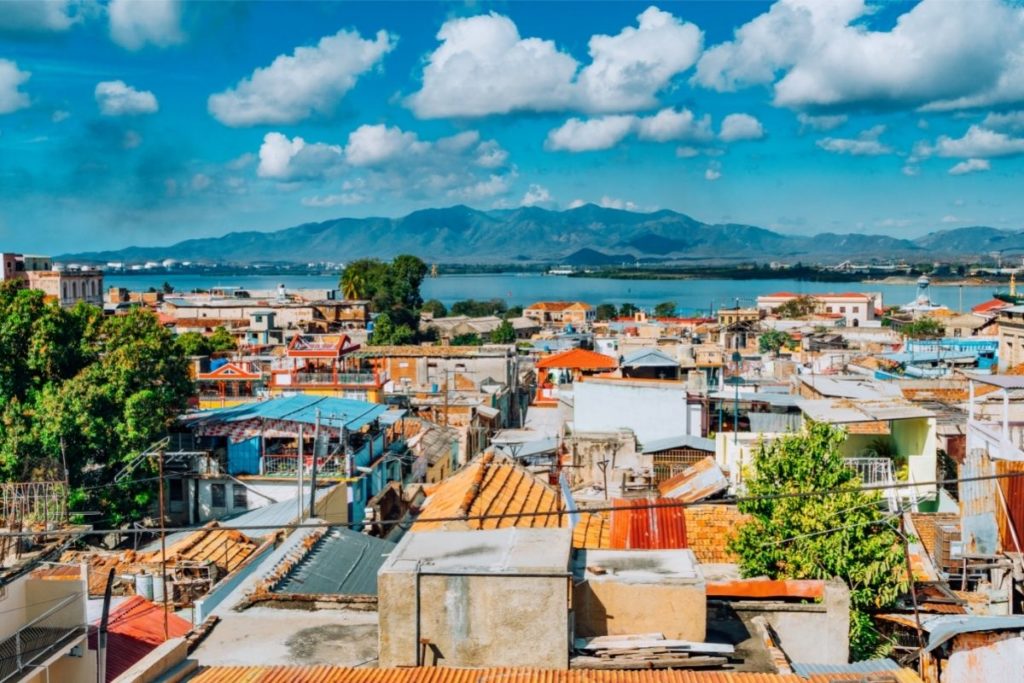 If you're thinking about relocating, you'll want to know everything you possibly can about the quality of life, crime rates, the quality of housing, and more.
So, we'll take a look below at Cuba's crime rates and housing prices on the island.
Cuba Crime Rates
According to the U.N, Cuba has a murder rate of approximately 4.6 per 100,000 people, making it one of the lowest in South America and the Caribbean.
It also saw a decrease in crime between 2016 and 2015 but saw a slight increase between 2014 and 2015; however, these fluctuations are normal when compared to other countries.
According to the latest figures from March 2021, Cuba's homicide rate fell into the 'stable' range, which is categorized as between 4.5 to 5.9 homicides per 100,000 people. The homicide rate in the staple range was there between 2007 and 2016.
If you're thinking of relocating to, or visiting, Cuba, you'll be pleased to know that Cuba is in the 48th percentile for safety.
This means that around 52% of its cities are safer, and 48% are more dangerous. The average rate of violent crime in Cuba is just 2.68%
Cuba Housing Prices
Have you ever wondered how cheap it is to live in Cuba? On average, the cost of living is 22% lower than in the United States. Impressively, rent is a staggering 67.20% lower than in the United States.
Cuba often attracts foreigners who earn their wages and salaries in their home countries but relocate to Cuba to enjoy the low cost of living.
Cuba also benefits from its own locally sourced food and drink, which in turn lowers the cost of living.
We know that Cuba has a lower cost of living and significantly lower rent than the United States, but what is the quality of housing like?
Well, the average age of a Cuban home is 75 years old. On average, three homes collapse each day, which has spurred Cuba into what has been described as a housing crisis.
Many locals have complained of years of inadequate maintenance, which some believe was exacerbated by life under the atheist Castro regime.
Unfortunately, there's also a lack of new housing being built, which can make it tough for people moving to the area and looking to invest in property, as people can often end up paying significant amounts of money for repairs.
In 2018, the government announced plans to launch a significant national program. However, there's recently been a drop in construction thanks to tighter U.S. sanctions and an economy struggling to recover from the effects of the pandemic.
What Is Life Like In Cuba?
Although Cuba is cheap compared to the United States, some describe life in Cuba as being complicated. U.S sanctions are still in place, and some socialist principles remain intact from the Cuban government, which has given birth to a white and a black market.
An example of this would be how many citizens have their 'mandatory jobs' while simultaneously working another job that provides them with money.
Although life in Cuba can be a struggle, in some respects, it's the same as anywhere else in the world.
If you have money, you're free to live on the extreme luxury end of the scale, whereas those lacking funds will lean more towards simplistic living. However, there's a fine line between simplistic living and poverty.
Be aware that Cuba's confusing political landscape will affect life in Cuba for you if you decide to move there.
Pros And Cons Of Moving To Cuba
Although the island has its issues, there are also plenty of positives to living in Cuba. So let's explore some of the best pros and cons of moving to Cuba below.
Pros
Lower cost of living
A tropical climate
Plenty of beaches to see and fun places to visit
Safety and peace of mind thanks to Cuba's low crime rates
A welcome, diverse, and enticing culture
Beautiful architecture
Cons
Poor quality housing
Securing a visa or work permit can be tough
Buying property in Cuba is not easy because of restrictions from the Trading with the Enemy Act. If you are able to buy property in Cuba, both buyer and seller will pay a 4% tax.
There are some obstacles to accessing the internet. However, this is improving. These obstacles are largely due to the fact that Cuba prohibits the private ownership of mass media, so all forms of media come directly from the Cuban government.
The Bottom Line
Cuba is a beautiful, unique, and diverse place to live.
Whether you want to be closer to beautiful sandy beaches, or you want to explore an island that's filled with historical architecture, welcoming citizens, and a rich history that you'll never get bored of exploring, Cuba has something for everyone.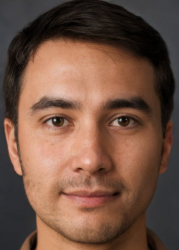 Latest posts by Jim Stanton
(see all)