Cuba: one of the warmest, sunnies, and most diverse places on the planet.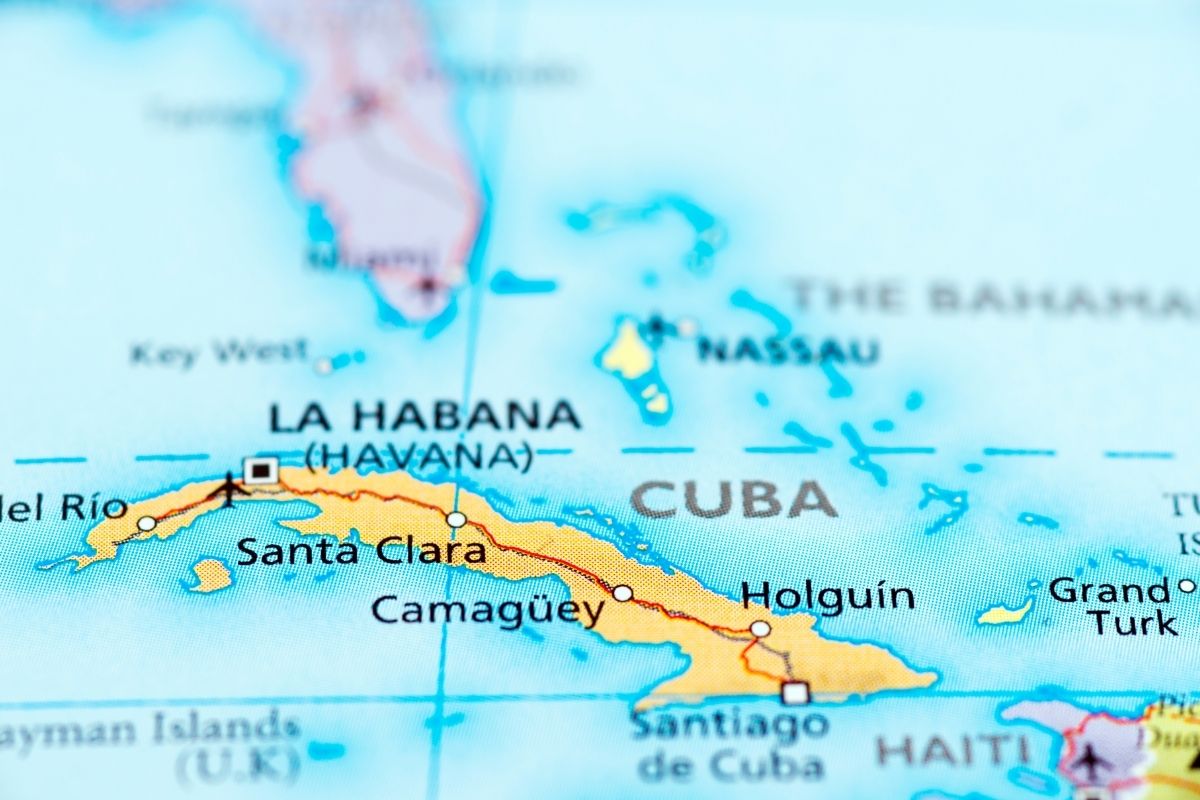 Compared to other Caribbean islands, Cuba truly stands out from the crowd, and its incredible geography gives it an even greater appeal.
Keep reading to learn more about Cuba's landforms, biodiversity, climates, and more.
Where Is Cuba?
Cuba sits in the Caribbean sea, in the northern part of the Caribbean.
Although Cuba is often just considered a 'large' island, it's actually made up of a staggering 1600 islands, all of which can be found at the intersection of the Gulf of Mexico, the Caribbean Sea, and the Atlantic Ocean.
Cuba is the second-most densely populated country in the Caribbean, just after Haiti, and it has over 11 million inhabitants.
Cuba is the largest island in the Caribbean, and it was controlled by Spain until 1898.
Even after Cuba gained its independence when Cuban and American forces won the Spanish-American war, Cuba still remained heavily influenced by the United States, one of its closest neighbors.
Spain is the official language of Cuba.
Cuba: Capital And Second City
Havana is the capital city of Cuba – it's also the largest city in Cuba.
Havana can be found on the northeast coast of Cuba, and it extends along a deep-sea bay with a harbor.
Havana is a port city and a popular tourist destination celebrated for its vibrancy, nightlife, music, and culture.
Havana also has an incredible selection of historic buildings and architecture, which attract thousands of tourists each year.
Havana isn't Cuba's only attraction.
Its second biggest city, Santiago de Cuba, is also an important port in Cuba that keeps the country connected with the rest of the world.
Santiago de Cuba is situated in the southeastern part of the island.
This city was one of the focal points of the Spanish-American War, and many reminders of the conflict still remain in the area.
Cuba: Climate
If you can handle the heat, Cuba is a great palace to be.
In the height of summer, temperatures reach an average of 27 degrees, with the coolest temperatures of the year being in January, at around 21 degrees.
Temperatures rarely dip below this. Thanks to Cuba's geography, Cuba enjoys cool winds from the Atlantic ocean.
For a country so close to the equator, its temperatures are considered low.
From November until April, Cuba experiences its dry season, with warmer temperatures and fewer rainy spells.
From May to October, Cuba goes through its rainy season – however, temperatures and conditions can vary at each end of the island.
Southeastern areas may experience warmer temperatures.
Because it sits so close to the equator, Cuba finds itself at a higher risk of hurricanes.
With warm waters and a close proximity to the equator, conditions for hurricanes are prime.
The island has also been struck by several destructive earthquakes – some of which have recorded a magnitude of 7.0 or above.
Cuba: Nature And Major Landforms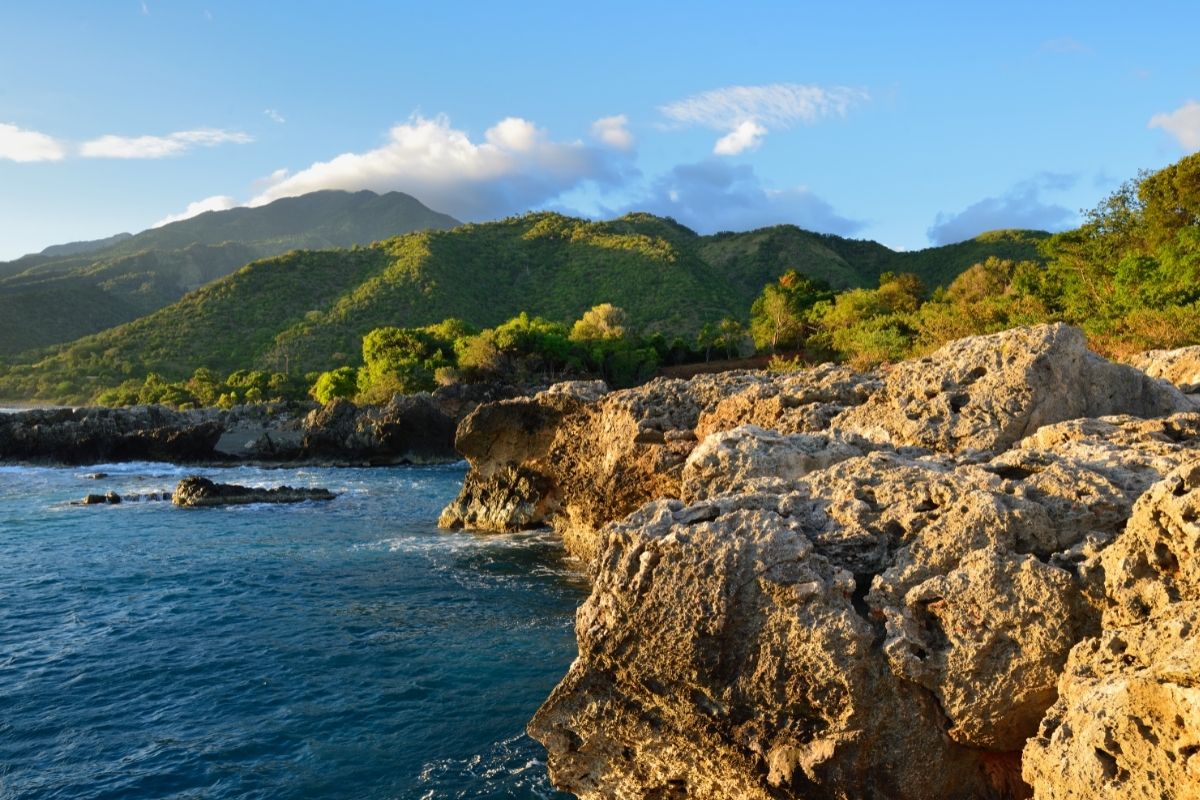 Cuba has a diverse range of wildlife and nature.
Its diverse environments include coral reefs, wetlands, mangroves, moist forests, dry forests, and grasslands.
However, the majority of the islands consist of rolling, flat plains. This gives way to an incredible range of biodiversity.
Some of the most prominent animal species in Cuba include:
Fish, such as Biajaca, Goliath grouper, Cuban Killifish, and the Lucifuga fish.
Snakes, including boa species, blind snakes, and nonvenomous colubrids.
Cuban crocodile
Cuban parrot
Bahama swallow
Almiqui
Tocororo
Many of these animals are endemic, meaning they are only found in Cuba.
Cuba is the seventeen largest island in the world.
Cuba has several major landforms, including the Sierra Maestra mountain range, Pico Turquino Mountain, Zapata Swamp, and the Escambray Mountains.
Sierra Maestra Mountain Range
This mountain range is in southeastern Cuba, and it features the highest points of the island.
It's Cuba's largest mountain range, and it can be found just an hour's drive from Santiago De Cuba.
It boasts some of Cuba's most cherished attractions and an impressive range of historical backdrops, impressive heights, and the best of Cuban wilderness.
Pico Turquino Mountain
The Pico Turquino Mountain, sometimes spelled Pico Torquino, is the highest point in Cuba.
Its trek may be dangerous and exhilarating, but its peaks reveal some truly incredible views of the island.
This island has numerous descents and ascents, and although its elevation is only 1974 meters, it can be a tough climb that's not attempted by many.
Fidel Castro and his soldiers famously submitted the peak in 1957, and it was said to have an almost 'mystical significance' to his revolutionaries.
Zapata Swamp
The Zapata Swamp sits on the Zapata Peninsula in Cuba.
The Zapata Peninsula is home to some of the most important wetlands in the Caribbean, and the Zapata swamp is one of the most important ecosystems in Cuba.
If you want to see some of Cuba's endemic species, the Zapata Swamp is home to some of Cuba's endemic birds.
Zapata Swamp is also less than 150 kilometers southeast of Havana, making it a popular destination for tourists.
It has over 900 plant species, 175 species of birds, 1000 species of invertebrates, and more.
Escampbray Mountain
The Escampbray Mountain mountain range is Cuba's second-largest mountain range.
The Escampbray Mountain range is also home to several protected national parks and monuments, such as the Topes de Collantes.
The Topes de Collantes is a nature reserve that stretches across the Escambray mountains in southern Cuba.
The Topes de Collantes is filled with waterfalls, jungle slopes, and swimming holes.
You can also expect to see banana trees, ferns, palms, rivers, and valleys.
The area also experiences dry southerly breezes and wet northerly gales, which makes the Topes de Collantes a perfect place for some of Cuba's most endemic species to thrive.
The Bottom Line
Cuba is one of the most popular tourist destinations in the world.
With its warm subtropical climates, plenty of unbroken sunshine, and awe-inspiring views, there are few places in the world as beautiful and unique as Cuba.
If you enjoyed this article, you might enjoy our post on 'Flora Of Cuba'.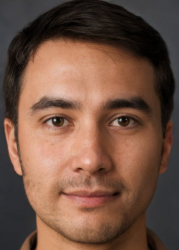 Latest posts by Jim Stanton
(see all)