Cuba is known for a lot of things. Beautiful landscapes. Gorgeous beaches. Classic cars of old Americana.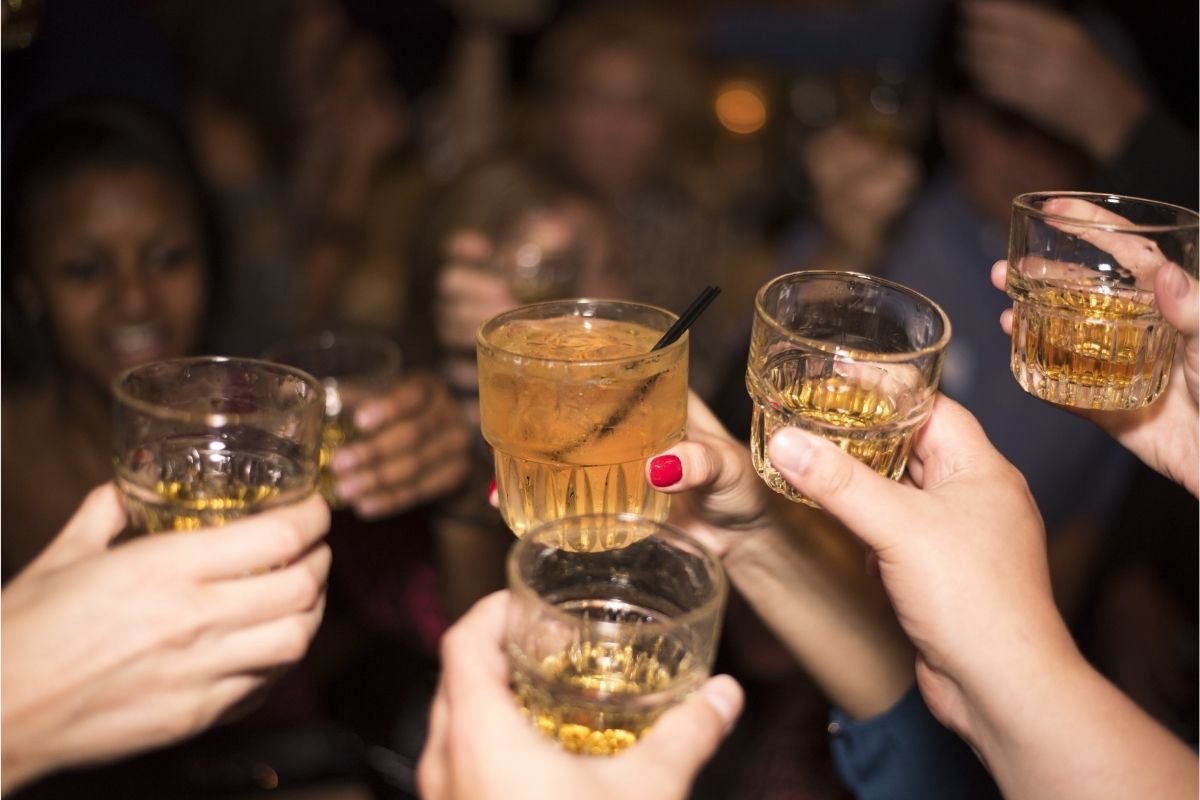 A turbulent political history that has often put it at odds with its neighbors. And, of course, exquisite food and drinks.
Perhaps one of the most iconic delicacies of this island country is its iconic Cuban rum.
This spirit and Cuba have a history that goes back almost as far as the modern history of the country itself and has plenty of influence on how rum is distilled and ranked across the Americas, and the rest of the world even.
Cuba is arguably the home of the mojito, so it is recommended for all travelers to try one.
However, to make sure that you do not break any drinking laws whilst you are traveling to Cuba and sampling the best drinks, it pays to know the age for purchasing and drinking alcohol.
After all, you don't want to ruin your trip to this amazing corner of the world by being ignorant and buying or giving someone a drink that you really shouldn't!
So, in this guide, we are going to discuss what the legal drinking age in Cuba is, as well as some general advice for when you are drinking in this popular tourist destination.
We're also going to cover some of the best places that you should visit for the best drinks whilst you are in Cuba.
What Is The Legal Drinking Age In Cuba?
So, before into any more detail, many people will be wanting the information that they clicked on this article for in the first place: What exactly the legal drinking age is?
After all, many people going to Cuba may also be bringing their older children who are in their late teens and wondering if there are any other or different laws that they will need to consider when bringing them to this tropical getaway.
Generally speaking, the age at which a child is considered to be a legal adult in Cuba.
This also means that, when it comes to the age of drinking, the age that people can purchase alcohol for consuming themselves is 16 as well.
This means that your 17 or 18-year-old child who is lucky enough to join you on your getaway vacation is old enough to enjoy the older pleasures and tastes that we adults are usually afforded.
General Advice For Drinking In Cuba
So, as we have established, the legal drinking age in Cuba is only 16. And whilst your older children may love that, there is probably a discussion that needs to be had if you intend on bringing them with you.
After all, as people over the age of adulthood in Cuba, they technically do not need to be in the company of an older adult to purchase alcohol for themselves.
However, on the other hand, they are still tourists to the country, and that can be something that needs to be considered, especially in a country such as the United States, where the legal age for purchasing alcohol is 21.
This is a conversation that you should have with your older children if they are intending on travelling with you to Cuba.
Make sure that each of you understands what your expectations are, and determine whether or not you are comfortable with them purchasing alcohol to some extent.
If this is their first experience of drinking alcohol, it may be helpful an experience for them for you to be with them, to make sure that they aren't drinking more than they may be able to handle.
Better to know their limits in familiar company than to find them amongst strangers, after all.
On a more practical note, it should be noted that, when it comes to enforcing ID checking, laws, making sure that a customer is 16 or over.
Although there are consequences for selling or giving alcohol to children younger than 16, as the penal code prohibits.
These laws are rarely enforced in practice, so it isn't uncommon to see children of 15 or so years purchasing alcohol.
Still, there is always a first time for everything, so make sure that you are of legal drinking and purchasing age.
And make sure that you carry some form of ID on you at all times when you are planning on going drinking in Cuba.
On a related note, if you are planning on staying at a resort in Cuba, the exact policy for identifying children at bars will vary depending on the resort you are staying at.
Most will use adult and child wristbands that reflect the national purchasing and legal drinking age, so children under 16 will receive child wristbands, and those over 16 will get adult ones.
Some resorts will set the adult age higher, however, potentially at 17 or 18. Make sure that you know what the resort's policy is before you decide on a final decision.
Best Places To Visit For Drink In Cuba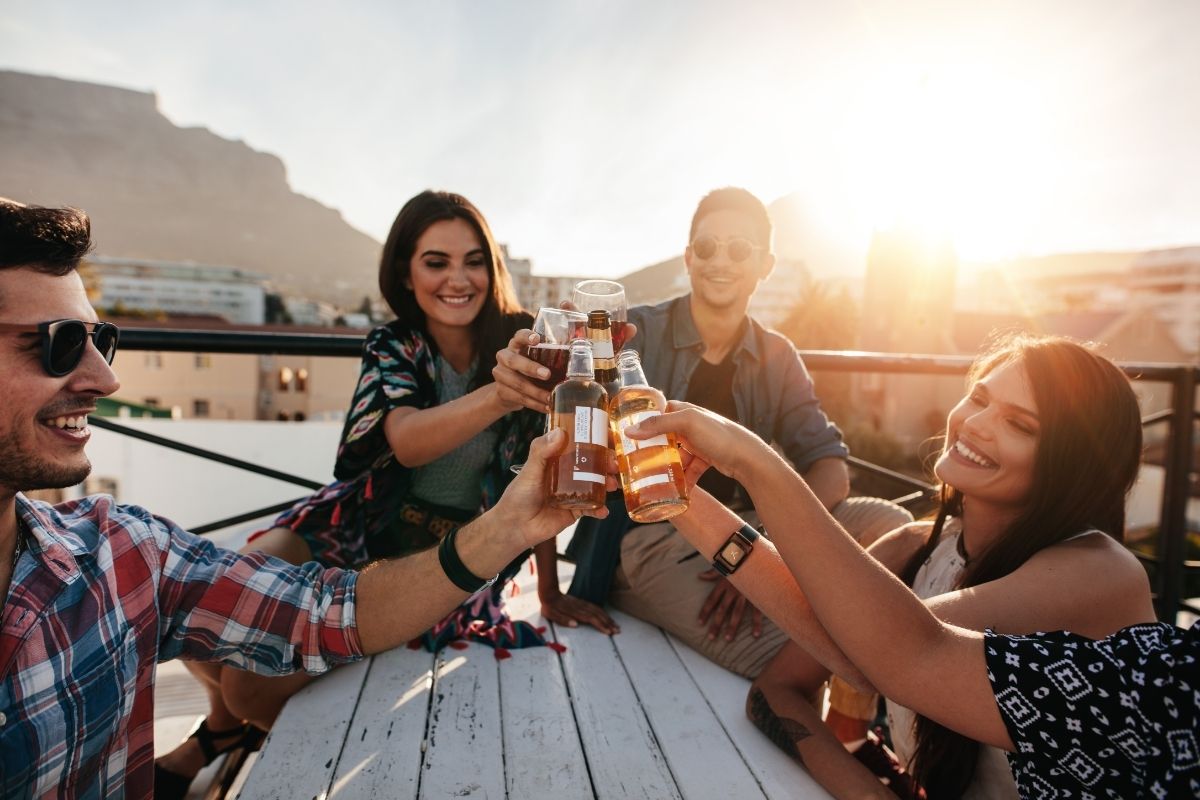 So, you've had the conversation with your kids, you're cool with them joining you for a few drinks for one or a couple of evenings during your stay.
The only thing you need to decide on now, are a few places to go for drinks!
These are just some of the most popular places for tourists to Cuba who love to stop by on their visits to sample some of the best local beverages.
Azucar Lounge & Bar, Havana
This is a must-see point if you are staying for any period in Cuba's capital city, Havana.
Not only does it have a clear view of Plaza Vieja, one of the oldest parts of the city, but it also has some excellent drinks and food available!
Being a combination restaurant and bar, that is located on the second floor, the upstairs terrace gives a glorious view of this slice of Old Havana.
Plus, once it goes dark, the bar turns up the volume and whips up some incredible cocktails too. It's an excellent place to visit, no matter what time you go in!
Casa de La Trova, Santiago de Cuba
If you love a little music at your Cuban bar experiences, then this is the place for you!
With matinée performances on its stage between 6 and 9 in the evening, the atmosphere here is wonderful!
With a combination of both professional and amateur performances, there's a wide variety of music tastes for people at this musical bar. The same goes for their drink too!
La Floridita, Havana
The go-to spot for Ernest Hemingway in Havana, El Floridita certainly has a high bar to live up to. Fortunately, with arguably the best daiquiris in this corner of Havana, it is certainly doing a fine job of that!
With plenty of other cocktails and spirits to offer and live music too, this is an excellent place to go in Cuba's capital.
Final Thoughts
So, as you can see, the drinking age in Cuba is 16, so there are plenty of opportunities to show your older kids how to drink responsibly, and with some delicious cocktails to boot!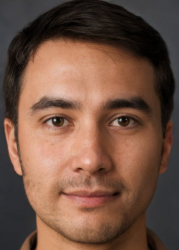 Latest posts by Jim Stanton
(see all)