Languages are beautiful and unique and can be a pleasure to learn. However, they can also be difficult to get to grips with, and it can be very frustrating if you find yourself in another country struggling to communicate because of the language barrier.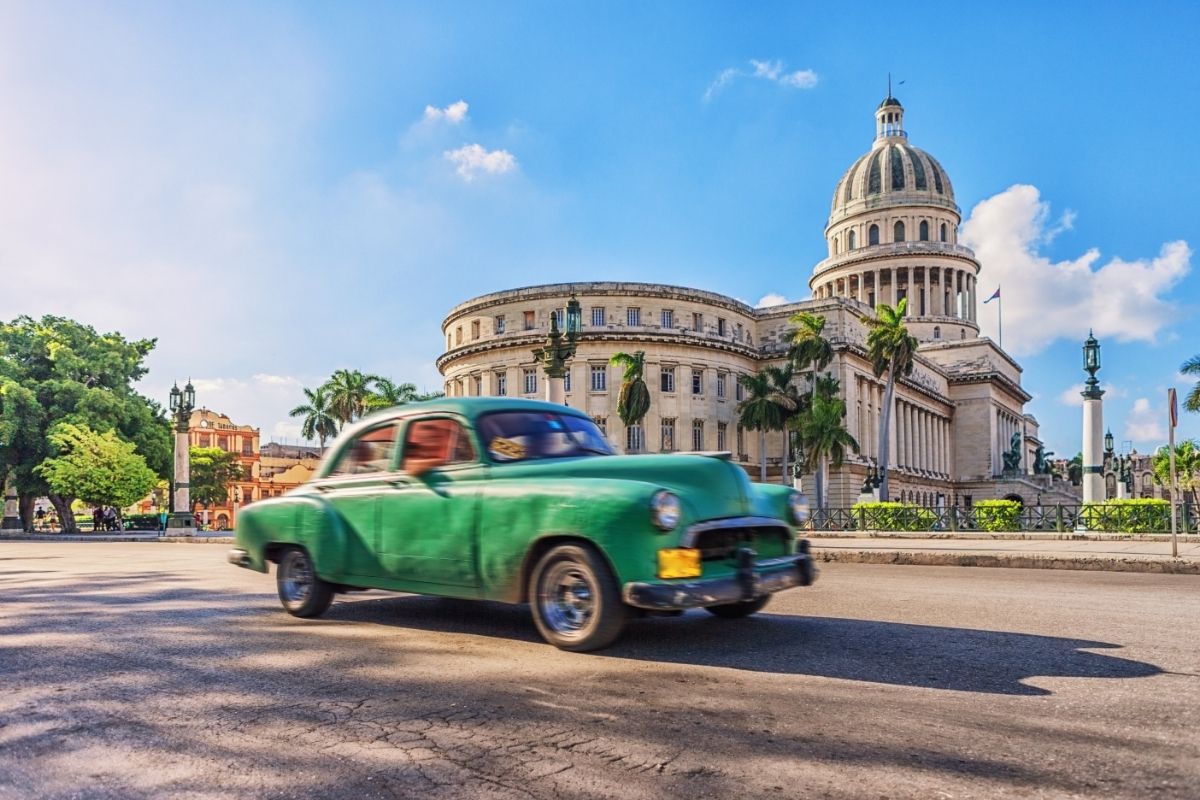 It can always seem like such a lifesaver when you do see English translations on things such as maps and menus. However, it shouldn't just be other countries making an effort to bridge the gap.
If you've planned a trip to Cuba, you may be a little stressed about how you will navigate through a country with a different native tongue.
Thanks to the ever-increasing tourism in Cuba, it is likely that for the most part, English will be a second language for most locals.
But just because the people should be able to communicate with you in their language doesn't mean that you shouldn't be making an effort to also learn at least a few Spanish phrases that will help you get by. And you never know, in smaller less popular destinations, you might need them.
And while these phrases are unlikely to have you opening up meaningful discussions with locals, they are a few of the basics that will help your trip run just that little bit smoother.
Greeting's
I think most of us know the most basic greeting in Spanish is 'Hola.' If you are wanting to say hello to anyone that you meet then this will work fine.
But if you want to be able to go a little further you could use any of the following phrases
Buenos Dias – Good morning
Buenos Tardes – Good Afternoon
Buenos Noches – Good Evening
Mucho Gusto – It's nice to meet you
Encantado/Encantada – Nice to meet you
Bienvenido/Bienvenida – Welcome
If you want to introduce yourself to a Spanish speaker you would say 'Me llamo' and then your name. So for example I would say 'Hola, me llamo Chelsea' to say 'Hello, my name is Chelsea.'
When pronouncing the word 'llamo' you want to act as if the double L is a Y. So it should sound phonetically like 'ola me yamo…'
Pleasantries
Spanish is slightly different from English in that the way you say phrases can be informal or formal, so when trying to learn these phrases you may want to take note of which version is which.
However, if you're struggling don't worry too much as it's unlikely you'll offend a native speaker who can tell that you are at least making the effort to converse in their language.
How Are You?
There are a few different ways you can ask how someone is:
¿Como Estas? – How are you? (Informal)
¿Como Esta? – How are you? (Formal)
¿Que hay de nuevo? – How are you (Informal)
¿Que tal? – How are you (formal)
¿Que tal esta? – How are you (Formal)
Replies
Here are a few replies to say back or listen out for:
Estoy estupendamente – I'm doing great
Estoy Bien, gracias – I'm good, thank you
Estoy un poco cansado/cansada – A little tired
Estoy mal – I feel unwell
Estoy enfermo/enferma – I'm sick
Your P's And Q's
Por favor – Please
Gracias – Thank you
Need To/Where Is
These are great phrases to learn, especially if you're not great with your sense of direction or are prone to getting lost.
Necesito ir a – I need to go
¿Donde esta? – Where is
Shopping
If you go shopping, you may need to ask the cashier a few questions here are a few phrases that will help you get by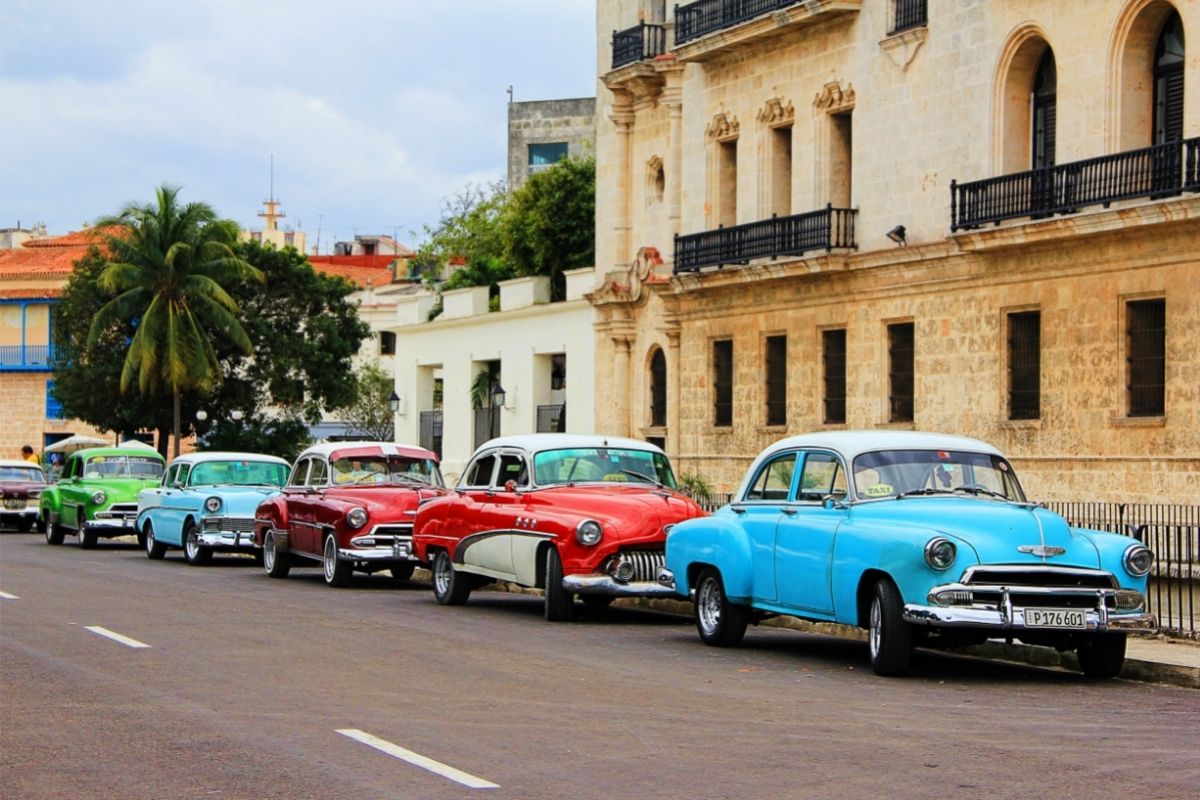 ¿Cuanto cuesta? – How much does it cost?
¿Hay algo mas barato? – Do you have anything less expensive?
Necesito ayuda – I need help
¿Me puedes ayudar? – Can you help me? Informal
¿me puede ayudar? – Can you help me? Formal
¿Puedo ver esa? – Can I see that one?
Dining
Often in areas used to tourists, you'll find there are English menu options, but this isn't always the case. If you're going dining here are a few useful phrases that you can use.
¿Puedo ver un menu, por favor? – Can I see a menu please?
Necesito una mesa para dos, por favor – I need a table for two, please.
¿Tienen algun plato vegetariano? – Do you have any vegetarian dishes?
Tengo alergia a – I'm allergic to
Nos gustaria pagar juntos – We'd like to pay together
Nos gustaria pagar por separado – We'd like to pay separately
Drinking
If you're at the bar and you'd like to order a drink in spanish you'll need to follow these phrases:
Me gustaria un/a – I would like
Dame – give me
Quiero – I want
Ponme – Get me
Medical
If you find yourself needing any medical assitance while away, here are a few important phrases to learn to ensure that even if you're only around native speakers you can still get some assistance.
Necesito un medico – I need a doctor
Me duele aqui – It hurts here
Romance
Now I know when I used to go on holiday when I was younger, I always hoped that I could start up a little holiday romance. If you're abroad and looking for love these phrases will certainly help
Eres muy linda -You are very pretty
Eres muy guapo -Yyou are very handsome
Eres muy lindo – You are very lovely
¿Tienes novia? – Do you have a girlfriend
¿Tienes novio? – Do you have a boyfriend
Eres muy sexy – You're really sexy
Saying Goodbye
If you are saying farewell to a spanish friend, or after section 8, perhaps even a lover. Here are the ways to go about it.
Hasta luego – See you later
Adios – Goodbye
Hasta pronto – See you soon
Your Most Useful Phrase
Potentially the best phrase for you to use while you are abroad is this one:
¿Hablas tu ingles? – Do you speak English? Informal
¿Habla usted ingles? – Do you speak English? Formal
This is a great phrase to know so that if you are struggling with the language barrier you can see if they are able to communicate with you instead.
Final Thoughts
Now that you know all the basics, you should be all set and ready to show the Cuban's that you do know a little spanish!
Learn these phrases, and go abroad with confidence that you can speak at least the basics to the locals should you need to!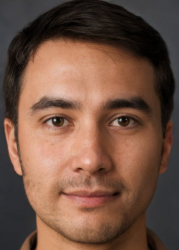 Latest posts by Jim Stanton
(see all)