If you've seen any photographs of Havana, you're probably used to seeing the vintage old American cars that are famously known to be dotted around the city.
It's not unlikely that you'll also see gorgeous images with musical instruments or someone lighting up a cigar in the backdrop somewhere, after all, are these not the staples of Cuba?
Whether you're looking at professional photography or even just someone's Instagram of their holiday abroad, I can almost guarantee that you'll come across photos of Havana's most iconic building 'El Capitolio'.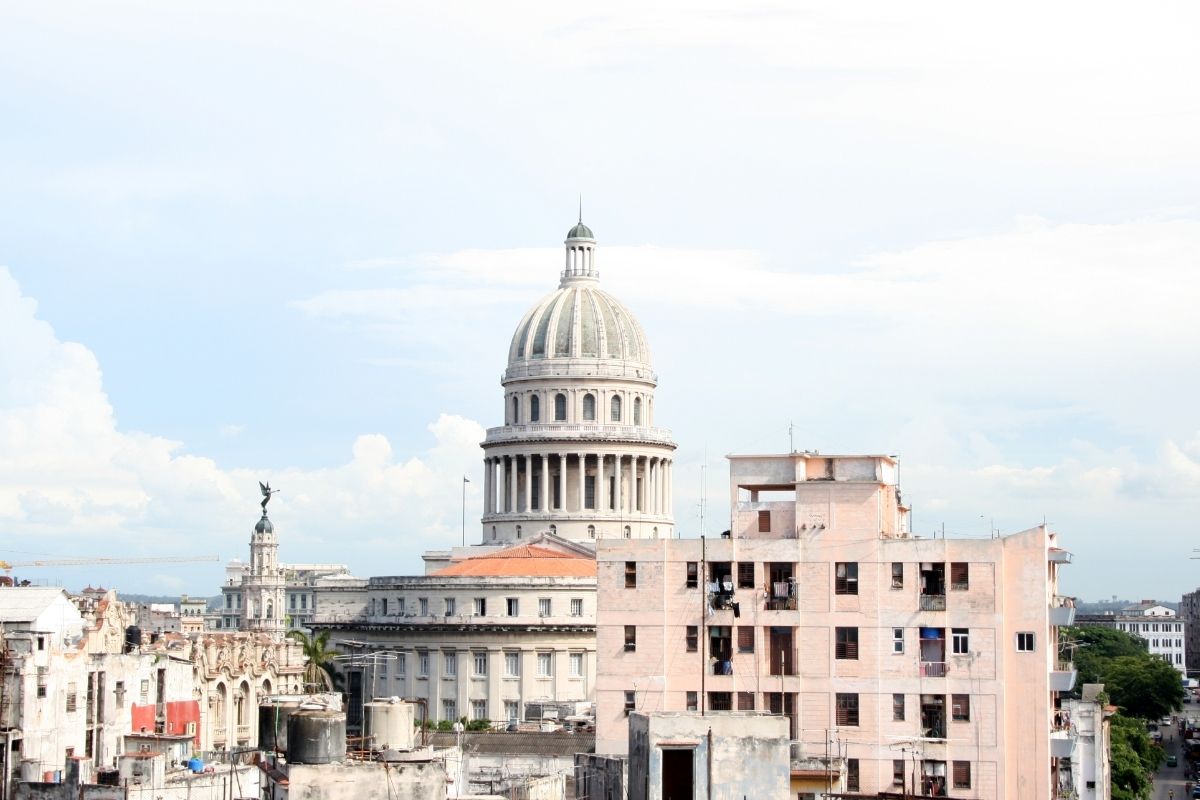 This building is to Havana's skyline what St Paul's Cathedral is to London.
Perhaps it's the enormous dome shape that stands out so much and catches the keen eye of any photo-ready tourist?
This building has overwhelmed the cityscape of Havana well since the 1920s. To this day, it is still one of Havana's most vital landmarks.
Going to visit Havana without so much as a drive or stroll past this magnificent building would be a crime, it would be like visiting New York City for the first time and avoiding the Empire State Building.
And this building has sure become the background of choice for many tourists' selfies.
But there is so much more to this building than just being photogenic.
Top Ten Facts You May Not Know About El Capitolio
It Took About 1174 Hours To Build
This building took just over three years to construct.
And it was built way back in 1926 so for such a large building at a time when resources were certainly not what they are now, this was unbelievably fast work for the era.
They employed around 5000 workers to help to construct the famous landmark.
Five of these workers sadly died throughout the work and are still commemorated to this day.
Inside the building, you will find a stone plaque dedicated to those who lost their lives.
After Completion, It Was The Tallest Building In The City
Towering at a massive 92 meters or 302 feet, the city of Havana had never seen a building to this scale at the time.
The El Capitolio became representative of the wealth and grandiosity of Cuba at the time.
El Capitolio ruled as the highest building for the next 30 years and it wasn't until 1950 when the television and radio network building FOCSA was built that it would become the second tallest building in Havana.
To this day, it is still the second tallest building in the whole of Havana.
So really, considering how long ago it was built, it really was a feat for its time.
The Dome Used To Be Third Biggest Dome In The Whole World
It's fair to say that the iconic dome shape of this building, forever changed Havana's skyline.
It measures at 62 meters or 203 feet tall and was made of limestone and granite.
And though over the last century, many buildings have now surpassed it, its beauty and scale never fails to still amaze and impress the tourists and locals of the city.
If you do want to see the building at its most elegant, opt to stroll past at night when it is lit up, and it seems even shinier and dreamier.
It Is Home To The Worlds Third Biggest Indoor Statue
If you can tear yourself away from staring up at the building starry-eyed long enough to go inside the building.
You'll find the decor and design of the inside will not disappoint.
And if you find your way into the 'Salon De Los Pasos Perdidos' which translates to the Room of the Lost Steps, you'll struggle to not notice the bronze woman situated in the room- she's 11-meters tall!
This woman represents the mythological guardian of virtue and work.
It's hard to picture just how big this is, but as far as statues go, she's pretty tall.
In fact, there are only two other statues that surpass it in height: the Abraham Lincoln statue located in Washington DC and a Buddha statue in Nara Japan.
Inside The Building Marks Kilometer Zero For Cuba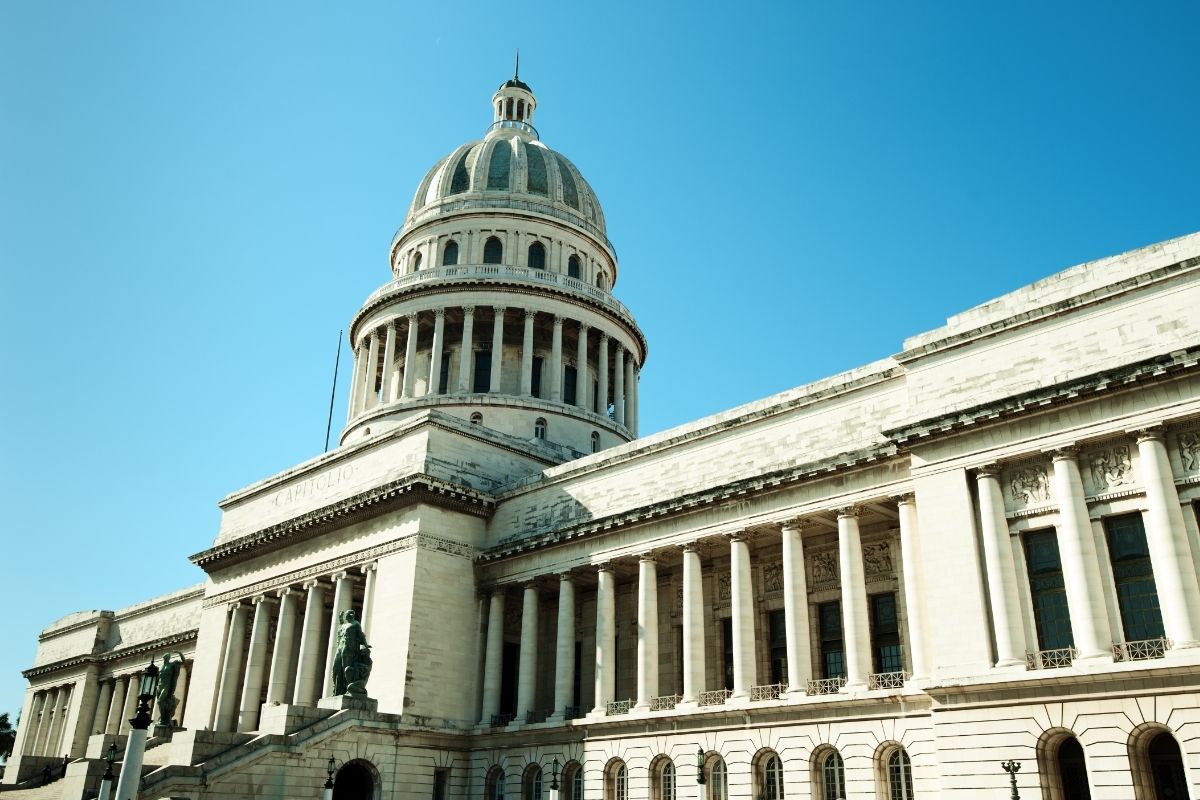 What is kilometer zero, I hear you ask. Well, distances in Havana are calculated from this point in the building. It's the starting line if you will.
The very exact spot used to be shown proudly in the very center of the main hall with a 24-carat diamond.
You may be thinking that a 24-carat diamond in the middle of a public space is tempting fate a little too much, surely someone would at least attempt to steal it right?
You're right, they did. In 1946, the diamond was stolen, but by some fortune, it found its way back later that very year.
Since then, there has always been a replica in its place to ensure history did not repeat itself.
After all, what's the likelihood of getting it back a second time?
It's Not A Replication Of America's Capitol Building
While at first glance, you may think that this building looks very similar to the US Capitol building in Washington DC, you'd be wrong.
Sorry. In fact, the chief architect didn't even take inspiration from the Washington building, but instead from the Pantheon in Paris.
And since the Pantheon was inspired by the Tempietto in Rome, I suppose Italy had some influence on this building too.
Of course, this doesn't stop many tourists, especially Americans, from seeing the similarities and thus making the comparison.
They are fairly similar so you can see the reasoning as to why you may think it was a copy of the Capitol building, in fact, El Capitolio is higher by just one single meter.
So it's cutting it close. However, Cuba's building is much more ostentatious and obviously has Cuban influences.
The perfect example of this is the majestic doors of its main entrance which illustrate scenes from Cuban history with ornamented bronze.
Calling All Book Lovers – It Can Be Seen From Ernest Hemingway's Old House
Many tourists often choose to take a trip to the old home of Ernest Hemingway which is just 10 miles to the outskirt of Havana.
You can peer through the windows and try and transport yourself back in time and imagine what the life of this famous novelist may have been like.
What's more, is that while you are there you can also look out into the distance and still see El Capitolio domineering over the beautiful city skyline.
So take the time to gaze off into the distance, and take in the beautiful view that Ernest himself would have seen for the latter two decades of his lifetime.
Maybe even pick up a pen and a piece of paper and jot down a thing or two, and really get the Hemingway feel.
The Gardens Were Created By The Same Architect Who Developed The Park Surrounding The Eiffel Tower
Now that's one hell of a CV!
Jean-Claude Nicolas Forestier was over 60 years old when he moved to Havana for around 5 years to pursue some new projects.
El Capitolio being one of those projects. In particular, he developed the elegant gardens that surround the building.
What's great about these gardens is that you can clearly see where his French upbringing has influenced some of the design, and yet the Caribbean elements that are so important to the city still take center stage.
At One Time It Was Used As An Academic Building
When the council that took residence in this glorious building was abolished, a new building called the 'Plaza De La Revolicion' (Revolution Square) was constructed for the new government.
So for a while, this grand building was left fairly empty.
It wasn't until 1962 that it was given to the Cuban Academy of Sciences and the National Library of Science and Technology.
During more current times, restoration of the building has begun with the purpose being to slowly rehouse the Cuban parliament.
I can't say I blame them, the building is beyond spectacular.
Only Recently Has It Re-Opened To The Public
You can go inside the building again now, for a small charge.
Often, certain rooms and parts of the buildings will be closed, so be prepared for that.
This is because the building is still undergoing construction and some rooms can be used for functions and special events.
Final Thoughts
So now you hopefully know some of the histories of this grand and gorgeous building.
I don't doubt that it will still be the backdrop to some stunning selfies, after all, it really is built to be captured in photographs – the building is beautiful.
If you enjoyed this article, you might enjoy our post on 'History Of Santería'.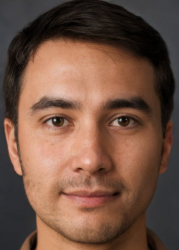 Latest posts by Jim Stanton
(see all)