If you've done any research on your trip to Havana you've probably heard about its gorgeous cathedral. It's sure to be a tourist top pick in any guide to Havana. You'll find this cathedral in the center of Old Havana.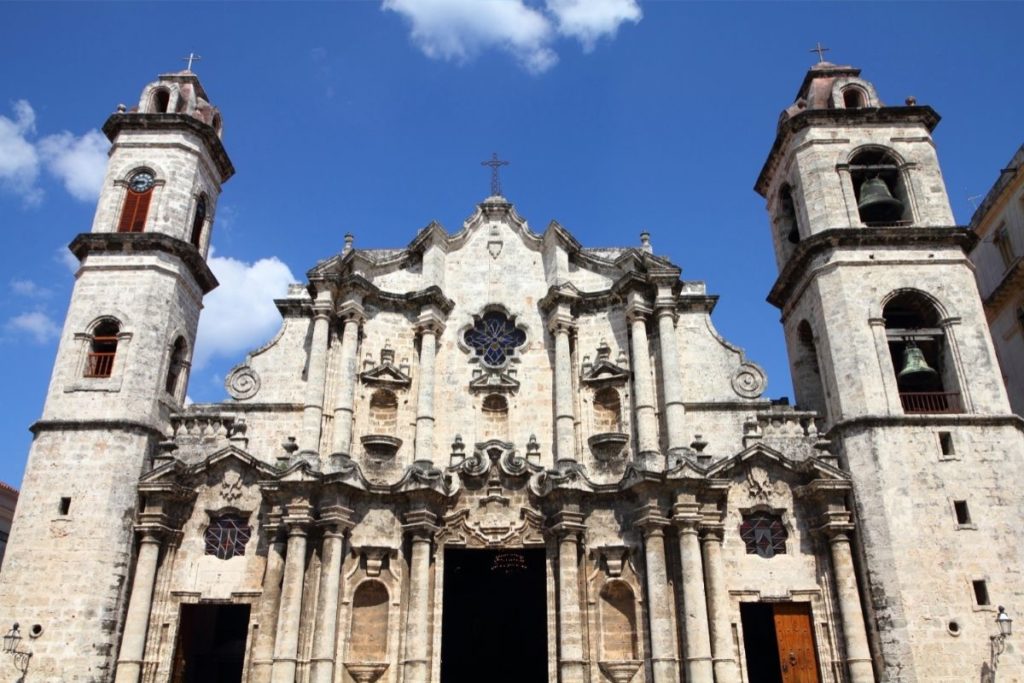 You're sure to recognize it once you see it, it's been in countless photographs and is actually the most photographed historical landmark in the whole of Havana, it is known for its grandeur and beauty.
The building is also quite old as it was built between 1748-1777.
Of course, these are all facts that most people already know, but what are some facts about this magnificent cathedral that you may not know? Continue reading to find out!
Long Before It Was A Cathedral It Used To Be A Swamp
While it's hard to believe now looking at the astounding cathedral the land was once nothing but a swamp. That's some transformation!
The original land that the cathedral is not built upon was once named 'Plaza de La Cienaga' which translates to 'Swamp Plaza' which indicates that the neighborhood was a marshland once upon a time.
However, the land was drained and reclaimed throughout the 1600s. Around 1748 when construction work for the Cathedral began, the site had already previously been a church and the location had become a naval dockyard.
It's definitely hard to imagine the area as a swamp now though, it couldn't be further from it.
It Was Actually Designed As A Large Church
While construction actually took place, it was not intended a cathedral at all, but rather it was originally just a larger church.
Many tourists are surprised to find that the cathedral is quite small and quaint to what they had imagined, at least now you'll know why!
But don't worry, just because it's not quite as large doesn't mean that it's not absolutely stunning because it definitely is. In fact, its smaller size gives it extra charm.
It began construction under Jusuirs in 1748 but when they were banished from the country by King Charles III of Spain in 1767 construction of the building still continued and the building was finished by 1777.
It wouldn't be until 10 years later that the building would be officially established as a Cathedral.
A Cathedral With Two Offical Names
Most of the time you'll hear this Cathedral be referred to as Havana Cathedral (Catedral de la Habana) but this is actually just the shortened version of its two official names.
It's usually referred to as the short-hand version as the other names can be a bit of a mouthful.
But the two official names are Cathedral of St. Christopher (Catedral de San Cristobal) and Cathedral of the Virgin Mary of the Immaculate Conception (La Catedral de la Virgen Maria de la Concepcion Inmaculada.)
You Can Spot Aquatic Fossils On The Cathedral's Facade
The cathedral is partially built with coral stone, something that was very common during the time across the Caribbean due to the high availability of the stone.
Not only does it create part of the cathedral's lavish look thanks to the help of its maintenance and restoration, but if you get up close and personal you can actually make out the patterns and shapes of several different types of aquatic life that were fossilized millenia ago.
The Exterior And The Interior Are Totally Different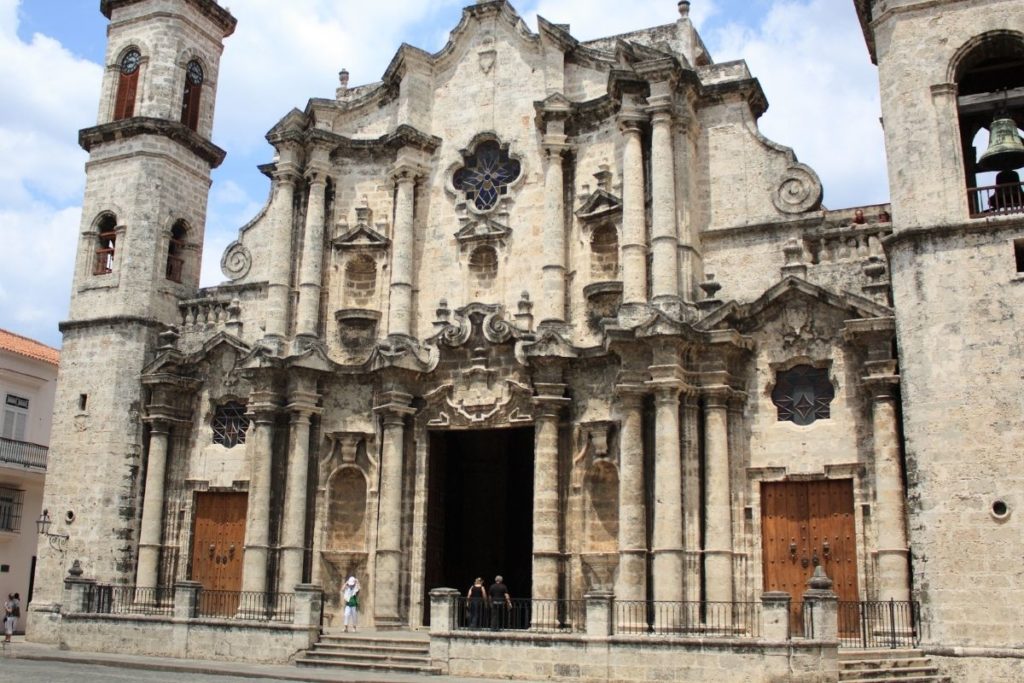 While it may not be noticeable to a novice, any true architectural enthusiast will instantly spot the vast contrast between the cathedral's interior and exterior.
Outwardly, the cathedral has an obvious 'Cuban Baroque' style. This can be seen from the ornate convex and concave curving designs.
However, as you step into the cathedral you'll observe its style inside is noticeably more neoclassical. The reason for this is that at the beginning of the 1800s the interior was redesigned under Bishop Espada's command.
He decided to plaster over the authentic wood ceilings as well as replace the baroque altar with a more neoclassical design.
The St. Christopher Sculpture Dates Back To The 17th Century
When you go into the cathedral, you'll find a very graceful sculpture of St. Christopher taking pride and place. This sculpture is actually older than the building itself.
It was actually made in 1632. The artist of this particular sculpture was named Martain Andujar.
There are many great pieces of artwork throughout the cathedral that date back to the 19th century, but no piece predates this fantastic sculpture throughout the whole of the cathedral.
You Can Actually Climb To The Top Of One Bell Tower
You can also choose to ascend the many stairs that lead to a belfry; you do have to pay to do so but it doesn't cost much.
Now compared to other buildings in the area it isn't the tallest, so it won't be the most spectacular view that you can find in Havana.
Regardless, it does still offer a great view of the famous square below. You can also catch sight of the Capitolio Building as well as Havana's Bay from this spot.
And just because it isn't the best vantage point, doesn't mean that you won't still really enjoy the view from here.
As you climb your way to the top you'll also go past the ancient church bells which once rang out throughout Havanna.
Three Different Popes Have Come To Havanna's Cathedral
Every pope that has visited Havana has taken the time to visit the Cathedral. John Paul II visited in 1998, Benedict XVI came back in 2012, then most recently Pope Francis came to look around the cathedral back in 2015.
There is online footage of all of these visits and in 2005 the cathedral hosted a memorable funeral mass when John Paul II died to pay their respects to him.
The Cathedral Housed A Few Of Christopher Columbus' Remains For Over A Century
Yes, you read that right. A certain amount of Christopher Columbus' remains were actually shipped over to the city in 1795.
These were kept in Havana's cathedral up until 1898 where after the Cuban War of Independence the remains were moved to Seville Cathedral where they've remained since.
But the story doesn't end there. In 1877 some workers of the cathedral where Columbus has been buried found a box that contained bone fragments with a label that read 'The illustrations and excellent man, Don Columbus, Admiral of the Ocean Sea.'
This led to theories that the wrong bones had been sent to Havana, that Columbus never actually left Santo Domingo. And this theory was not taken lightly.
In fact, in 1992 a Columbus Lighthouse was built in Santo Domingo and was a mausoleum and museum to these believed to be Columbus' bones.
In fact, there was so much traction behind the theory that during 2006 scientists actually decided to test DNA samples from the bones that are now held in Spain to check to see if they were in fact Christopher Columbus'.
The remains were proven to be Columbus'. So this confirms that Christopher Columbus' bones did spend time in this cathedral.
However, since the collection of bones in Seville is not complete it has always left the question of whether the bones found in Santo Domingo were also that of Christopher Columbus.
Unfortunately, it's a question we will never solve as the Dominican government has forbidden DNA testing of the bones so as to honor the deceased.
Havana's Catholic Cathedral Is Just One Of Cuba's Eleven
Throughout the course of the Colonial era in Spain, the Catholic religion was immensely popular which brought about the erection of numerous cathedrals and churches across the country during this time.
If you have a keen interest in architecture and are hoping to see all eleven cathedrals you'll also need to visit Cienfuegos, Camaguey, Bayamo, Ciego de Avila, Holguin, Guantanamo, Matanzas, Pinar del Rio, Santiago de Cuba and Santa Clara.
There are also however three more cathedrals in Havana too which belong to different Christian denominations.
While in Old Havana you'll also be able to visit the Orthodox Cathedral of St. Nicholas of Myra as well as Our Lany of Kazan Orthodox Cathedral. Then if you would also like to see the Holy Trinity Cathedral you'll need to travel to Vedado.
Final Thoughts
If you are traveling to Havana, you'll want to make sure that you spare some time to take a look around this gorgeous cathedral.
It's sure to blow you away and if you think it looks great in the many pictures it's famous for, just wait until you see it in person – it's hard to believe that a picture doesn't do it justice since it looks so good in them, but it's nothing like seeing it for yourself.
And hopefully, now that you know a little more about its history, it will be all the more engaging when you do go – and you can always share all your interesting facts with your friends and family as you walk around and be the tour guide they never knew they needed!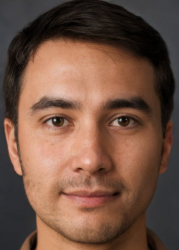 Latest posts by Jim Stanton
(see all)