The mojito is a classic cocktail that has stood the test of time for being rich, fresh, and fragrant.
And personally, I think it's one of the best cocktails in the world.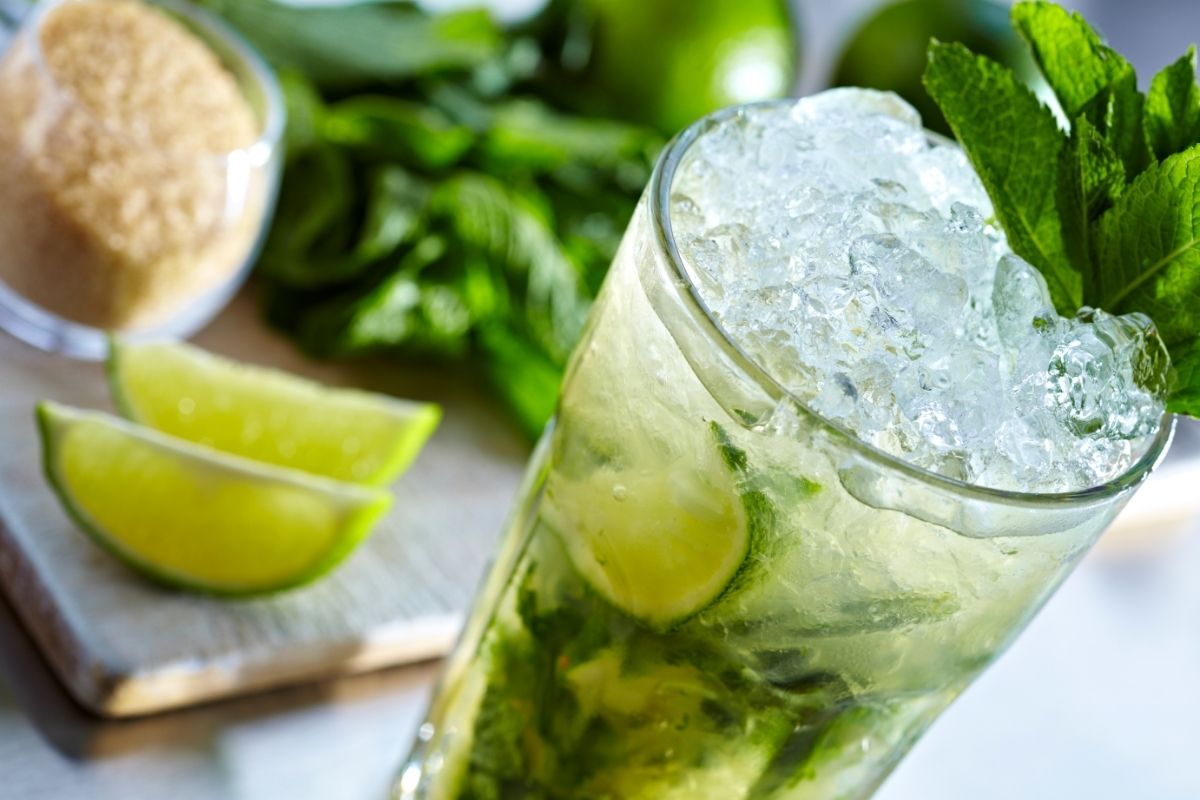 You would be hard-pressed to go to any cocktail bar around the world that didn't serve this absolute classic, and for good reason.
With its sweet syrupy base, minty fresh notes, and lime to elevate that rum kick, there is simply nothing bad to be said about a stunning and well-executed mojito in my opinion.
If you want the best mojitos on the planet, well sorry, but you're going to have to go to Cuba.
Yeah, they are not the most complex cocktails in the world, but somehow people always seem to get them a little wrong.
Or maybe that's just the heat that makes it taste that much better…
In any case, there are certainly a few things that you can do to make the best Mojito that you can without jetting off.
First things first, step away from that shaker.
A true Cuban Mojito should be muddled in the glass with some supremely fresh mint, and a lot of it at that. But, we'll get more into the hows in a moment.
First off let's get into the who. Who came up with this stunning cocktail and where does it originate?
Yes, you guessed it, the Mojito as we know it was invented in Cuba.
Whilst its origins are as muddled as the cocktail itself, I'll go into a few of the potential origin stories.
And whilst we may not be basking in the humid and languid shores of Cuban paradise, I'll also show you how to make a top-notch Mojito fit for a bustling Havana beach bar.
What Is A Mojito?
A Mojito is a classic Cuban cocktail or highball.
This cocktail should traditionally only contain five ingredients, though it does come in many wild and wonderful flavor combinations.
The five ingredients of a traditional Mojito are excellent quality white rum, sugar, fresh lime juice, soda water, and lashings for fresh mint.
This sweet, herby, citrusy, and punchy drink is the ultimate beverage for a swelteringly hot summer's day.
The classic Mojito should be prepared inside the glass with a muddler (a fancy cocktail stirrer with a metal or wooden ball for crushing) that can crush the mint leaves, lime juice, and sugar together to create a sweet and fragrant syrup that mixes well with the crushed ice, soda water, and rum.
Where Was The Mojito Invented, And By Who?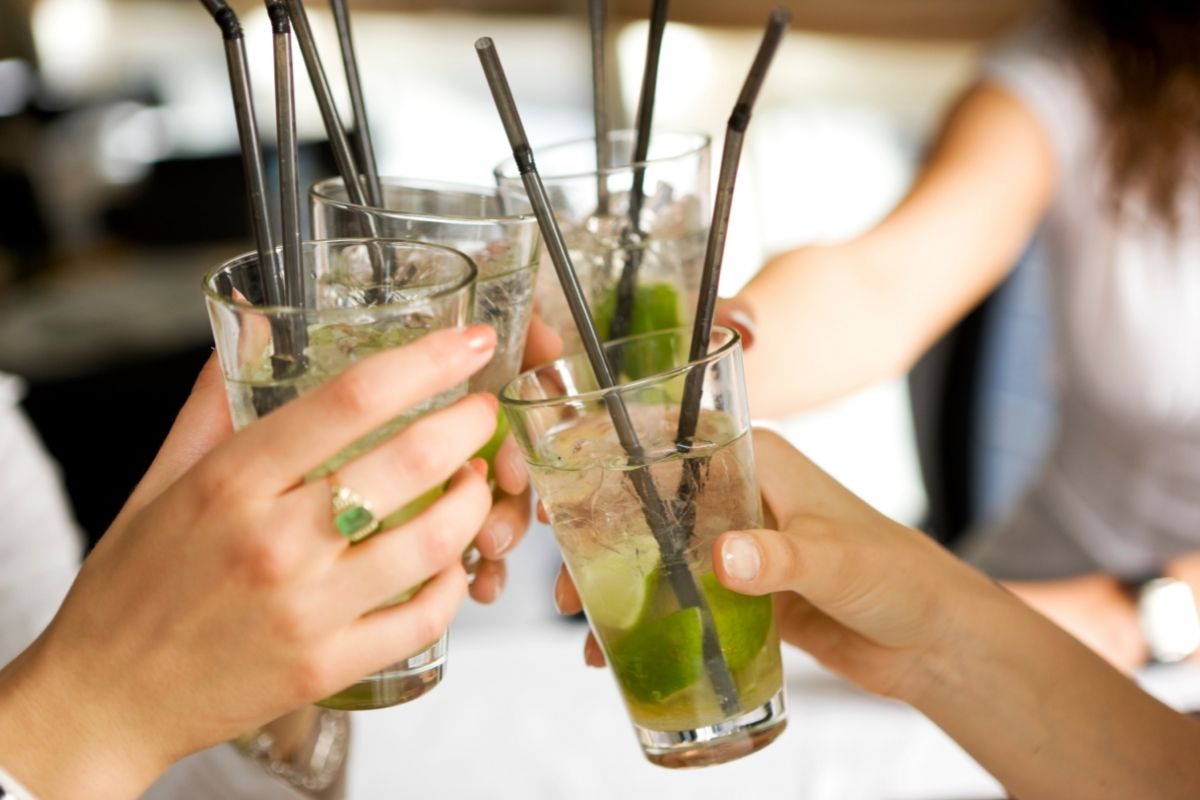 It gets a little interesting here, and there is much hotly contested information out there that is mainly based on speculation and rumor.
One such tale is that after a successful invasion by the English-sponsored pirate Sir Francis Drake to plunder the Conquistador's stolen riches in Cuba and the New World, Drake didn't bother to invade Havana having already added largess to his cargo hold twice the size of his Queen's annual income.
With Havana well prepared, Drake sailed away from the wealthy port without firing more than a couple of shots.
Despite him not invading the port, it could have been a big enough event for the rich port to have named a beverage after him, as hundreds of years later in 1833, author Ramon de Paula wrote that he had been drinking 'a little Drake' every day to ward off the worst cholera epidemic that had ever hit Havana, before describing the minty concoction that we roughly think of as a modern-day mojito but with cane spirit (aguardiente) instead of rum.
Another legend is that it was made on Drake's ship itself which carried mint, limes, and cane spirit as a drink to relieve the soldiers of disease, scurvy, and fevers.
Another still is that slaves brought over to labor in the sugar cane fields created it, and this also plays into the misty meanings of the word 'mojito' as well, as 'mojo' would have been an African term to suggest its medicinal properties.
The very first published recipe that we know about appears under the name Mojo Criollo in a 1927 edition of a Spanish brewing company Cervecera International.
It then appeared many times over, and though the type of spirit used with it changed throughout the recipes, the minty sugary, lime nature of it remained the very same.
This shows us that the mojito itself was less about the rum base itself originally and was most likely used as a descriptor of the style of the cocktail itself.
How To Make A Classic Cuban Mojito
Here you have it, an absolute classic.
Mojito
Ingredients
2 oz. Good Quality White Rum
3/4 oz. Freshly Squeezed Lime Juice
1 1/2 tsp. Organic Cane Sugar
A Generous Handful of Fresh Mint Leaves
Club Soda To Top The Glass
Crushed Ice
Slice of Lime And Some Mint for Garnish
Preparation
In a tall highball glass, add in your sugar and a generous amount of mint leaves.
Using a muddler, crush up your mint and sugar until the mint is fragrant and the sugar has started to dissolve into the mint.
Pour over your measure of good quality rum and lime juice and gently stir to dissolve the sugar completely.
Fill the glass up generously with crushed ice and top off with club soda for that gentle fizz.
Using your cocktail stirrer, give your glass a gentle mix to release that beautifully fragrant mint and run to the top of your glass.
Garnish as desired with a sprig of fresh mint and a sliver of lime.
Variations Of Mojito
Purists be warned. There are absolutely tonnes of different variations on the Mojito theme. Here are just a few:
Strawberry and Mint Mojito
Melon Mojito (sorry, this is my all-time favorite Mojito and can usually be found in cocktail bars in southern Spain)
Watermelon Mojito
Gin Mojito
Brown Sugar Mojito
Raspberry Mojito
Blackberry Mojito
Basil Cucumber Mojito
Fruit Punch Mojito
Blood Orange Mojito
Mango Mojito
You get the picture.
Any fruity addition that naturally goes well with mint can be a great addition to a Mojito, though many still prefer the simple and elegant flavors of the classic Mojito which has made it a firm favorite around the world despite the many iterations that you can often find in niche restaurants and cocktail bars.
Final Thoughts
This classic drink has stood the test of time with its simple yet elegant flavor profile and easy-to-find ingredients.
A word of warning, however, don't bother getting a mojito somewhere where they're too busy to make your drink properly, just order something else.
The mojito is a bartender's least favorite drink to make as the sugar and lime get sticky, it takes time to put together.
If your bartender isn't taking the time they need, you could end up with a bitter over-crushed mint, nasty grains of undissolved sugar, and an overall disappointing experience.
But, when made right, they are the stuff of legends!
Be sure to give them a try when you are next at a nice venue or try your hand at making one at home.
Best of all, head over to Cuba and get a pro to make you the best Mojito you could hope to get!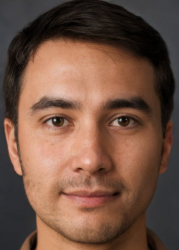 Latest posts by Jim Stanton
(see all)