It's not hard to see why Cienfuegos is a popular tourist destination. It is often referred to as the 'pearl of the south' and has one of the prettiest seaside towns I have ever had the pleasure of visiting.
Cienfuegos was founded way back in 1819 by a french immigrant called Luis D'Clouet. The city is renowned for its beautiful mixture of both Caribbean and French styles and flair.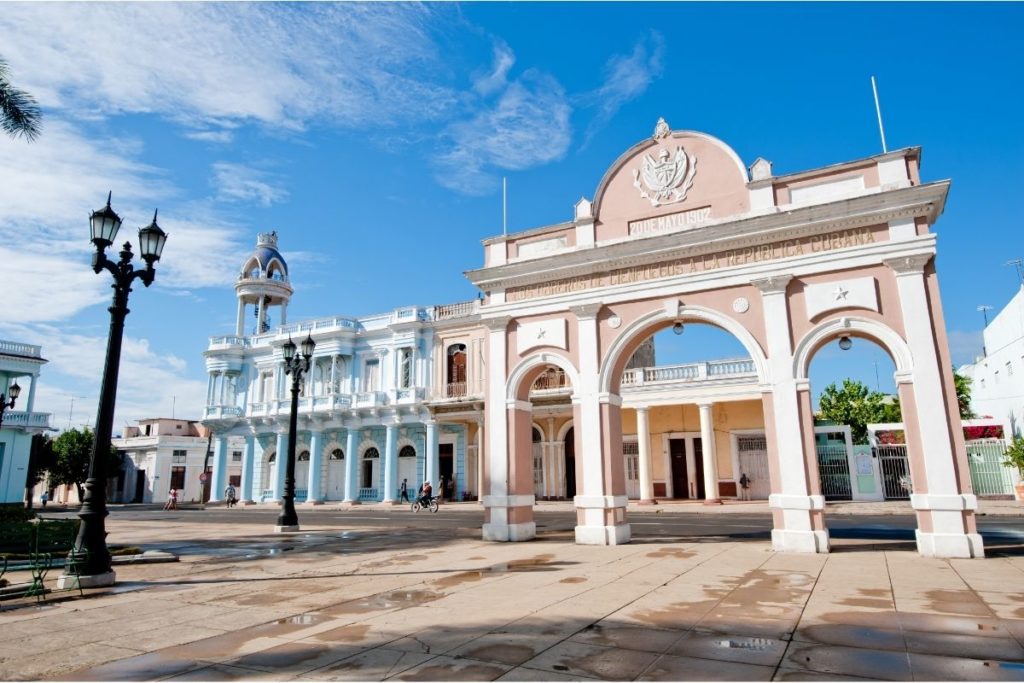 You need only take a short walk down the super colorful streets to fall in love with the amazing architecture and stunning national parks.
There are so many different options for activities to do in Cienfuegos that it took me a really long time to try and whittle it down to just my favorite 8, but we got there eventually.
So, what are the best things to do during your visit? Carry on reading to find out.
Visit The Palacio Del Valle
Any architecture fan will want to go and visit the wonder that is the Palacio del Valle. This fantastic building was designed by Alfredo Colli for a millionaire named D. Acisclo and was built sometime between 1913 – 1917.
Now, it is a beautiful museum which has an amazing rooftop bar and restaurant that is famous for its delicious seafood speciality.
The magnificent spiral staircase leads up to the roof where not only can you enjoy the tasty food and a glass of wine, but you'll have a 360 degree view of the city and the sea. What could be better?
The palace itself is downright stunning, even those who aren't that interested in architecture will be blown away with its design. The palace has three towers, each with its own unique theme.
In the first tower you will be treated to romantesque-gothic architecture. In the second, you'll find it pays homage to the Taj Mahal and symbolises love.
Lastly, the third tower is representative of religion with its Arabic-inspired theme.
Take The Ferry To Castillo De Jagua
Castillo de Jagua is a National Monument in Cuba that you'll really want to go and see. Not only will you be rewarded once you get there but you also get to enjoy the beautiful view of Cienfuegos bay as you travel there.
This castle is great option for any history buff as you'll lern all about King Philip V of Spain and his rule in the 18th century. This is also great for any children as it tells the tale of royalty battling it out with pirates.
Take a stroll across the draw-bridge of the castle and take a look around the newly renovated museum where you can learn even more about the rich history of Cuba. This is the perfect day out!
Watch The Sunset At Club Cienfuegos
Looking for the perfect setting to watch the sun go down in Cienfuegos. We've got you covered.
There is no better view of the bay than being sat on the terrace of Club Cienfuegos, pair that with the sunset and a tasty cocktail and you've got yourself a little piece of heaven.
The building was designed by a famous architect called Pablo Donato Carbonnell in the 1920s. The club officially opened to the public towards the 1960s.
Ever since, the club has been really popular for all that it offers, including an amazing restaurant, an outdoor swimming pool, and even access to aquatic sporting facilities.
Go For A Walk Around Parque Jose Marti And Watch The World Go By
This park is both a World Heritage Site and a National Monument and is also a really important representation of both the culture and identity of the area so it's definitely worth checking out.
It was once known as the 'Plaza de Armas.' The square acted as a real focal point of the entire province back when the city was a new colony in the early 1800s.
The square became more opulent towards the 19th century because the local aristocracy started to build these really exquisite buildings near the park.
Some examples of these buildings are the Santa Iglesia, the House of the Governor and Town Hall, as well as the City Hospital. You'll definitely want to take a walk and have a look at these magnificent pieces of architecture.
Take A Tour At Teatro Tomas Terry
If you've decided to go to Parque Jose Marti, it would be rude not to take a visit to the Tomas Terry Theatre – after all it's right by it.
Tomas Terry was a very prosperous Venezuelan industrialist who had always wished for there to be a very ornate and luxurious theatre built on the island.
This theatre was built in 1887 in his honor. And when it comes to ornate and luxurious it does not disappoint; it is embellished with Carrara marble, carved woods, and has a ceiling fresco.
When you visit the theatre, I'd recommend participating in the tours available, you'll be able to go backstage and you'll learn loads of information about the building's architecture as well as all the history of the theatre itself!
But if you're not too much for informative activities and would prefer something more entertaining you could always visit the theatres box office to go see some of the finest Cuban orchestral music there is to offer – and it's really inexpensive.
Go To The Botanical Gardens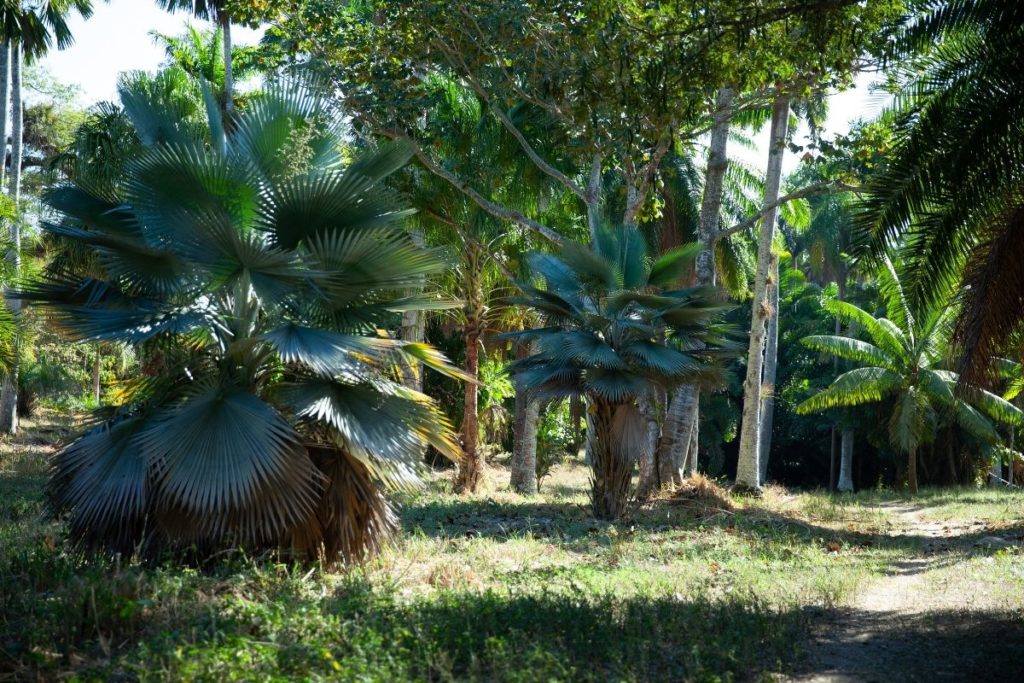 Edwin F Atkins founded the Jardin Botanico de Cienfuegos in the early 19th century. He owned an American sugar factory and wanted to use the botanical gardens to further his research on sugar cane.
However, these gardens progressed to research far more than just that, and before long actually homed many different exotic plants.
The gardens were declared a National Monument towards the end of the 1900s and can now be enjoyed by the public.
I'd really recommend taking a tour of these gardens as they are absolutely breathtaking. There are over 2000 species of trees to be found here and it's also a really popular spot for bird-watching.
Go Horse Riding (Or Hiking) Through The Escambray Mountains
Everybody can appreciate a good view and there is no view that can compare to what you'll see as you horseride or hike through the escambray mountains.
This amazing landscape holds a lot of history too as it has been the backdrop to countless Cuban historical events such as the underground fight for independence to the 'fight against the bandits' in the 1950s.
As you travel you will be surrounded by plentiful foliage, keep an eye out for coffee brushes, citrus fruit trees, sugarcane, ceder, pine trees, and mahogany.
And it's not only the vegetation that is diverse, throughout your journey you may be lucky enough to spot a variety of animals including deer, wild pigs, humming birds, tocororos, and parrots!
If you're looking for a real adventure you may even opt to tour the hidden caves that lay deep within the forest.
If you take an hours drive from Cienfuegos you'll be able to visit the legendary Martin Infierno Cave that lies around 65m above sea level.
The cave gets its name after a colonial-era slave who took shelter in the very cave after he escaped his plantation.
This seemingly happy tale takes a tragic turn though as Martin fell from a cliff just mere meters from the cave and died.
And although there is no evidence to this legendary tale it still earnt the cave its National Monument status in 1990.
Swim In The Pool Of The El Nicho Waterfalls
I have saved the best till last! No trip to Cienfuegos is complete without taking a trip to the El Nicho Waterfalls.
If you want a day packed with adventure surrounded by nature then this is something you won't want to miss. Topes de Collantes is the national park that homes El Nicho, which is an extensive array of waterfalls.
As you tour the park you'll be crossing little rustic bridges, visiting the 'lovers dens', and hiking your way to the gorgeous vantage points.
And then of course there is the two stunning waterfalls that lead into big pools of water that tourists can take a dip in. Swimming in these pools is really an experience unlike any other.
You'll want to make sure you've got your camera with you for this one – its not a moment that you'll ever want to forget. 
And if by this point you aren't already overwhelmed with the beauty that you'll find here, take the time to find the stream named El Negro – the stream is surrounded with wild orchids around its riverbed.
It is a really beautiful and romantic setting. Eventually this stream leads to a 30 meter waterfall that crashes against the rocks below creating whirpools of foam that create a constant mist.
Final Thoughts
So which activity seems the most interesting to you?
Will you be sitting down for cocktails watching the sun go down in Cienfuegos' most exclusive bar or hiking through mountains and chasing waterfalls?
Whichever activity you choose, you can sure that you will be blown away by the beauty of Cienfuegos.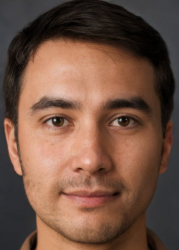 Latest posts by Jim Stanton
(see all)