Cuba is an incredibly popular vacation destination thanks to its white-sand beaches, serene countryside, and vibrant cities.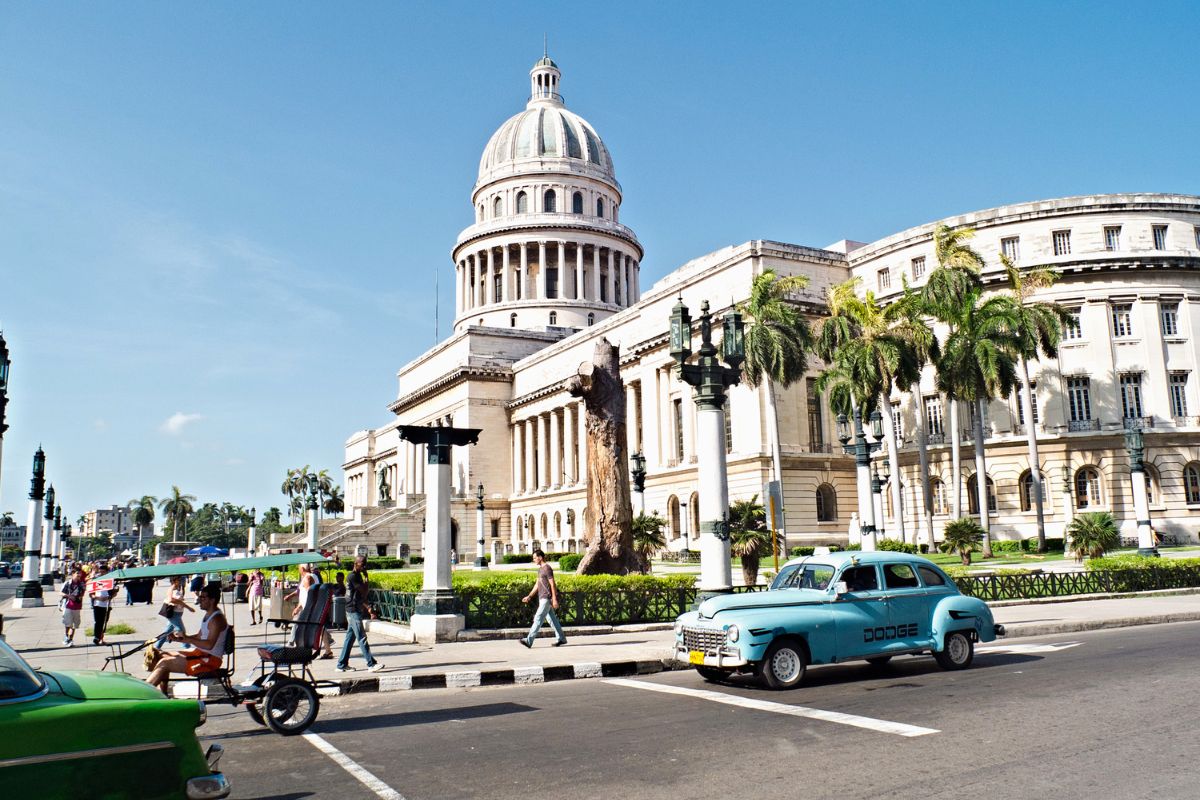 However, there is much more to the country than this! Lively music, colorful dances, and welcoming Cuban hospitality are just some of the reasons why Cuba is such a great place to visit.
Havana is the capital of Cuba and it is just one of the reasons why people from all over the world come to visit.
Let's take a look at why Havana is so popular, as well as nine more reasons why Cuba is such a popular destination.
Havana In All Its Glory
Havana is the vibrant and colorful capital of Cuba, and it is the number one tourist attraction in the country.
It is known for its gorgeous architecture, amazing beaches, and strong cocktails! It is a busy place with lots of moving parts, which can confuse some people to begin with.
However, once you learn more about the city and get your bearings, you will notice how beautiful it truly is.
The history of Havana is an interesting one, as it was founded by the Spanish due to its strategic location.
Havana has been the center to many historical events, such as the Spanish-American war and US battleships sinking.
Havana is now a UNESCO World Heritage Site, with plenty of major landmarks such as the Plaza Vieja, National Capitol Building, and Catedra de San Cristobal.
Nine More Reasons Why People Love Cuba
Tropical beaches, colonial towns, tobacco fields, there are so many reasons to fall in love with Cuba.
Whatever it is that you're into, Cuba is sure to have something to offer you. If you want to find out more about this magical land, take a look at our top nine reasons to visit.
The Beaches
The beaches that you'll find in Cuba are like something straight out of a movie!
Crystal clear waters and white sandy beaches galore, the lack of coastal development in the region means that there is a very natural feel to these shores, allowing you to relax and escape from the stresses of modern life.
Coffee
Cuban coffee is strong yet sweet, making this one of the most talked about things from Cuba.
In fact, coffee has now become a part of Cuba's culture, and they even produce international coffee for all over the world!
Cuban coffee can be made with raw brown sugar and finely ground roasted beans.
The mixture is then brewed to be thicker than traditional coffee and served in an espresso cup.
Cuba is also known for many other drinks with coffee added to them, such as Colado, Cafe con Leche, and Cortadito.
Cuban Rum
For Americans who choose to tour Cuba, bringing home a fresh bottle of Cuban rum has become a right of passage.
Readily available in store, if you make a visit be sure to pick up one of these bottles.
With highly pronounced and distinctive flavors, you can expect to pick up bottles with rich notes of nutmeg, cinnamon and clove, as well as smooth vanilla.
Take home a bottle and bring the party back with you!
Cuban Cigars
We're certain that you've all heard of Cuban cigars! These are found all throughout Cuba and can often be purchased for less than one US dollar.
However, you might prefer to locate one from a tobacco farm rather than on the streets of Havana.
Tobacco farms are quite common among the island, although Pinar del Rio is the best place to go for cigars.
Here is where the cigars are produced that many consider to be the world's finest.
Tobacco is so rich and enjoyable thanks to the optimal atmospheric conditions along the province.
Classic American Cars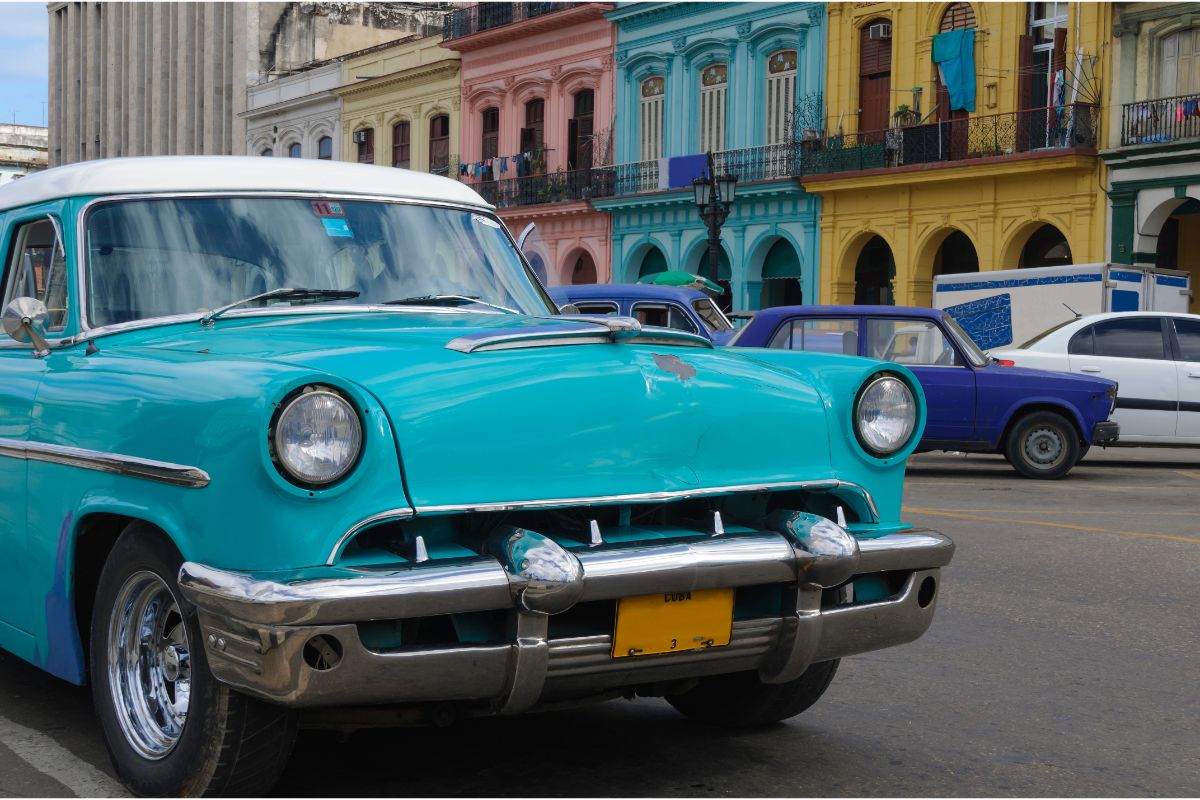 The beauty of Cuba's atmosphere abounds not only in its architecture but also in its motor vehicles.
If you are a gearhead, Cuba is sure to be your own personal paradise.
With a dazzling collection of multicolored cars, there are so many classic American cars out there to see, you will feel like you're in the middle of a museum.
Readers will be surprised to find that there are over 60,000 classic cars in Cuba, half of which come from the 1950's.
The remaining 50% come from the 20's and 30's. The mechanical ingenuity of the Cubans are what keeps these beauties on display.
Che Guevara
Che Guevara is a household name in Cuba, and he is very well-known for being a part of the Cuban Revolution.
Despite his death almost 50 years ago, Che Guevara is still one of the most popular talking points about Cuba today.
Marxist revolutionist, diplomat, military theorist, and author – to name a few of his achievements.
Perhaps the most notable achievement was his work alongside Fidel Castro, in which they traveled the world attempting to begin revolutions.
The Cuban Revolution of 1959 was the most significant, as it began the deposition of the Batista regime, which would then change Cuba's future completely.
Trinidad
Except for Havana, Trinidad is one of the best cities to visit in Cuba.
The housing is gorgeous, with plenty of restored buildings that are as old as the 17th and 19th centuries!
The streets are made from cobblestones and many feel like it is like walking back through time.
Some of the most notable attractions in Trinidad are the Plaza Mayor, the central square, and the Church of the Holy Trinity.
Cuban Music
The music of Cuba will be sure to captivate you, with a mixture of several different forms, you will definitely find something that you can get your groove on with!
If you're not familiar with the music, there are a few different kinds in existence, these include Afro-cuban jazz, salsa, rhumba, Spanish fusion, and soukos.
Cuba is considered one of the richest and most influential regions of music in the entire world.
With jazz being highly popular in the region, see if you're able to make it down for the international jazz festival in Havana to witness their most talented musicians.
Unique Flora and Fauna
It is shocking to discover that Cuba has a whopping 42 species of mammals, along with 350 birds, 46 amphibians, 2947 mollusks, 7493 insects, 1300 arachnids and 121 reptiles.
There are many unusual species of animal too, like the smallest frog north of the hemisphere, and also the bee hummingbird, which is the smallest species of bird.
There will be more than plenty for you to feast your eyes on!
Summary
Overall, Cuba is one of the most interesting and gorgeous places to visit, and Havana is the major tourist attraction.
Its vibrancy, culturally rich, and colorful atmosphere is sure to make your visit to this gorgeous region truly unforgettable.
Oh yeah, and don't forget to bring home a bottle of that Cuban rum for your friends to try, if you don't, they'll never forgive you!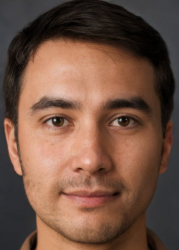 Latest posts by Jim Stanton
(see all)