When you are looking to visit a different country there are always different amounts of time that people tend to spend in those countries on average to really take advantage of the experience and trip.
This article will be going over the best number of days to spend in Cuba and why this is the best option for most people.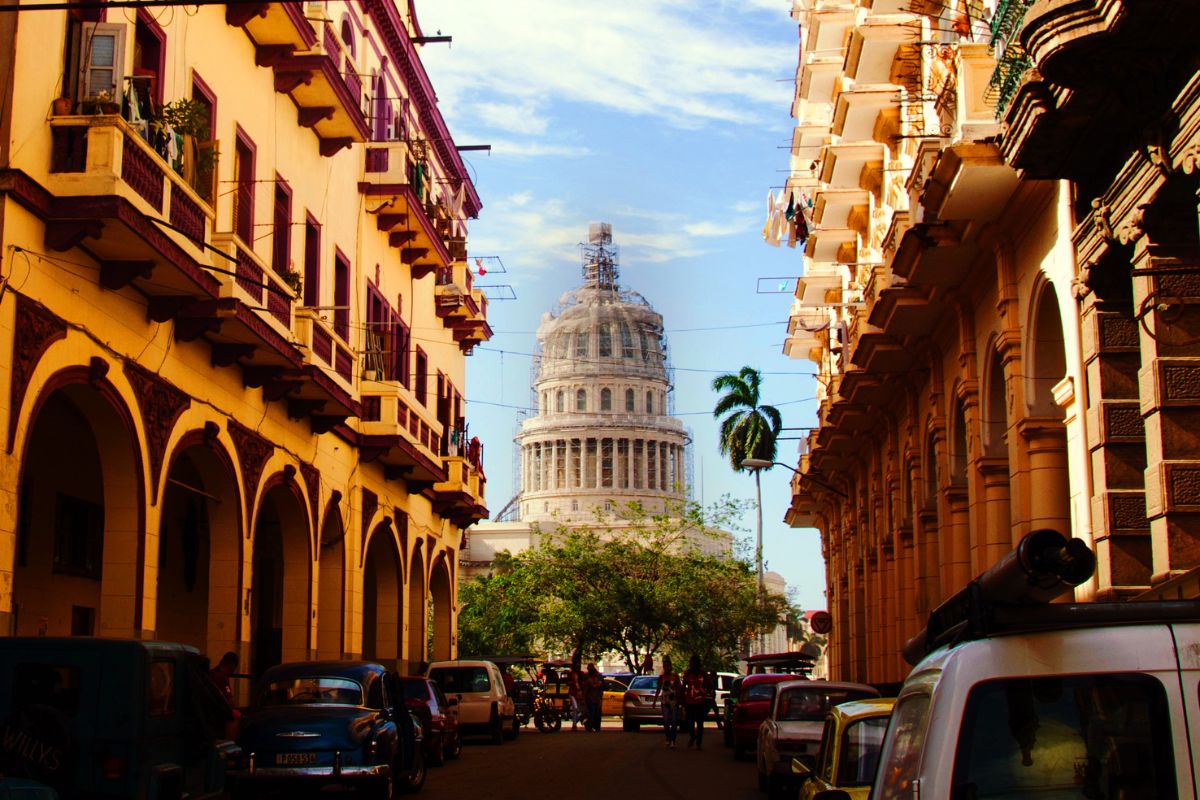 There is so much to do in Cuba including the tours, historic experiences and beautiful beaches to explore and this can't all be done and completed in a day.
Minimum Stay
When looking at the minimum amount of time to spend in Cuba most people usually recommend about 4 days to have a decent experience while you're over there.
However, this is usually just a city break and exploring everything to do in Havana and some surrounding areas.
If you only have 4 days to make the most of the trip, most people tend to stay in the city because it's easier to get around and you can take advantage of the beautiful sights within the city.
The people and the music are two of the main factors for why people love the warmth of the city. 
Even in these four days you are able to explore both the beautiful city and the surrounding countryside.
You can also step back in time and ride in the cars from the 50s down the old dusty roads.
Another amazing thing you do not want to miss is the beautiful evening sunsets you can view from some amazing spots.
One of those days definitely needs to be taken up by visiting the Vinales National park where you can spend the day going to look at the tobacco plant or go cycling around the scenic routes or taking a hike.
If you are looking to do something new, you can also try horseback riding. Riding horses can be very exciting for many people and especially when you can ride in such scenic places.
What about Cuba in a Week?
By opening up your trip to 7 days, you are allowing yourself to be able to explore more than just the city.
Having a week will give you the opportunity to maybe mix a bit of culture and history with adventure. Depending on what you love to do, by mixing up your trip you can have the best of both worlds.
Another amazing place you will want to visit in your 7 days in Trinidad which is a small area but is completely full of life.
This will allow you to do more in different places.
If you are looking to do snorkeling and visit some beautiful waterfalls then you will need to extend your time to these 7 days to make sure you can fit everything in.
Another thing about Trinidad is the nightlife too. If you are into having a good time in the evening, this is a great opportunity to put your dancing shoes on and get ready to have some fun!
In 7 days, there are many more things you will be able to do which also includes the nature of the island. Cuba is filled with lots of wildlife and nature and it is all waiting for you to explore.
If you are able to visit Ciénaga Zapata this will be the perfect opportunity to do some diving in the magnificent waters which is the largest wetland in Cuba.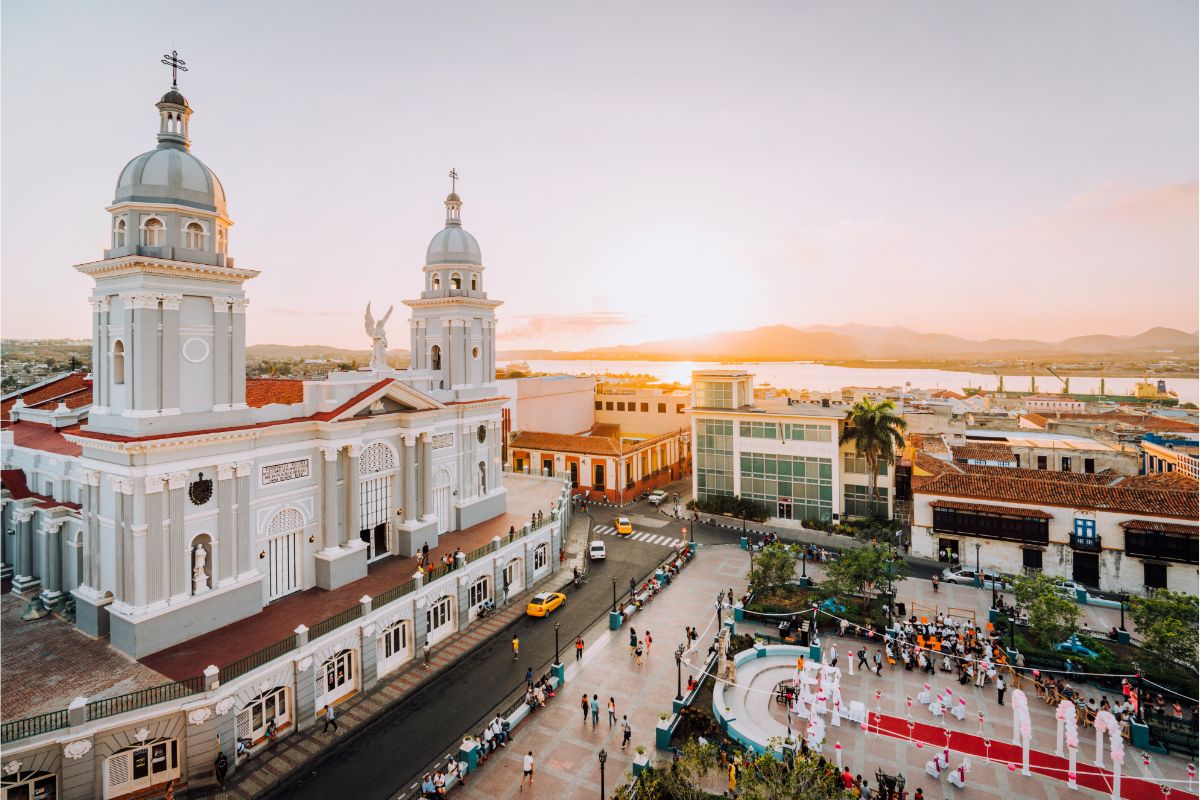 The Ideal 10 days in Cuba
Everyone wants a longer holiday because it involves being in a different place away from work and your usual responsibilities.
However, there is a reason for why ten days is the best amount of time you could spend exploring Cuba.
The reason for this is because it's the only way to be able to explore everything from the North to the South. Cuba has more to it than just the most popular places to visit.
You will be able to find certain places that aren't as well known and explore beautiful beaches which are not as busy with tourists.
Trips are definitely meant for exploring the different places and unique settings but they are also made for relaxation as well which Cuba is basically made for.
Their beautiful beaches are spread around the Island, beaches with black sand or white sand both with magnificently clear waters, a paradise.
One of the main reasons why people recommend 10n days is also because of the travel between places which can be quite difficult with the transport over there.
You might also need to plan different places that you will stay when you are planning your 10 days out.
One great plan you could also add is jumping on a ferry to Casablanca where you can look at all of the amazing attractions by bicycle which is much quicker.
The reason why planning is important is Cuba does come down to the travel and how you get around.
It is not like The US or the UK where buses run every 10 minutes and taxis are ridiculously priced, the buses have to be booked in advance most of the time and taxis are very overpriced.
Therefore, having the 10 days will allow you to get around Cuba and see everything you need to without having to over pay on transport.
Conclusion
Overall, when thinking about how many days you should be spending in Cuba these are all the things you need to be thinking about.
Travel is a huge part of the problem in Cuba which is why if people decide to stay for a shorter period of time, they tend to stay in the city and only go to nearby areas.
Hopefully this guide has given you some great options of what they can offer you and also the best amount of time to spend in Cuba to get the most out of the experience.
This includes exploring both nature, the city and the water which are the three main elements. Cuba has so much history to explore too and in some areas it is like you are stepping back in the past.
You need to be able to have the time to do all of these activities and look at all of these places and without those 10 days it is not possible.
However,if you are someone looking for a break in the heat, a city break in Havana could also be a great choice for a 4 night trip.
Frequently Asked Questions
How Long should I visit Cuba?
However, to experience Cuba at its fullest, plan on three or four weeks.
This gives enough time to explore the entire island, including southeastern Santiago de Cuba, the easternmost city of Baracoa, and the Sierra Maestra mountains, including the trek up Pico Turquino—Cuba's highest peak.
Is 10 Days Enough for Cuba?
You might be wondering how long to spend in Cuba. I think 10 days is optimum. I would highly recommend seeing Havana, Trinidad and Viñales.
Visiting these three places will allow you to experience a big city, a charming small town, the countryside and have at least one beach day.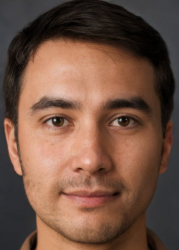 Latest posts by Jim Stanton
(see all)