Cuba is slowly beginning to develop a reputation for being a wonderful surf spot with surfers coming from across the globe to catch a wave and enjoy a rum afterward on a white-sanded beach while taking in the views.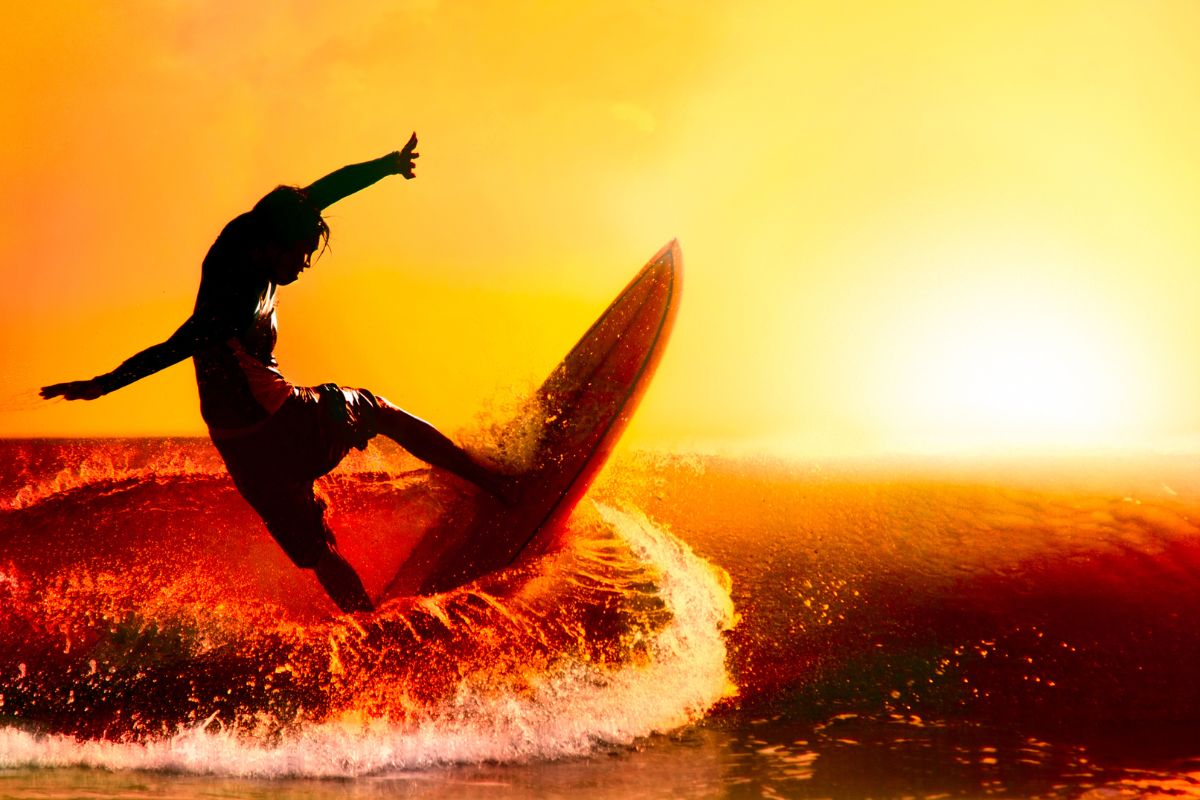 Once upon a time surfers were arrested in Cuba as it was believed they were trying to escape the island.
Now the kitesurfing and surf culture continue to grow and more people than ever are heading to Cuba to enjoy the decent waves.
In this guide, we look at the top 7 surf spots in Cuba and offer advice on what time of year is the best time to go and how to stay safe when surfing in Cuba.
Top 7 Surf Spots In Cuba
Yumuri
This spot is the best surfing spot in Cuba. It is just east of Baracoa and is a surf bay located at the mouth of a river.
Yumuri is a pebbled beach that can have super decent waves when the swell is just right.
It is easy to get in and out of the water which is one reason for its popularity as most other surf spots in the country are difficult to access.
La Setenta
If you are in Cuba at the same time as an Atlantic groundswell in the northeast then this is the place you need to be! The groundswell can generate waves as tall as eight feet high that crash over the shallow rock reef at La Setenta.
There are sharp, rough rocks on the reef but by surfing at low tide you are in a good position to avoid falling on top of them.
You can access the water by walking out along a concrete slab to avoid walking over the jagged rocks.
Calle 70
This is the main break in the city of Havana but it is very dangerous so it is important to practice safety first when surfing at this spot.
The waves are good but they crash over a very sharp reef which is home to other spiky creatures, such as sea urchins and stone fish.
It's possible to arrange lessons at Calle 70 but it is not suited to beginners who will likely fall from a wave and land on the razor-sharp reef.
Playas del Este
This spot is popular for both surfing and kitesurfing and can also attract the odd bodysurfer.
The beach is on the north coast of Cuba and stretches for 15 miles. To get good waves here you will need a groundswell or a storm out at sea.
Cayo Coco
Cayo Coco is easily accessible from the mainland and is another popular surf spot thanks to its windy weather.
This is a very tourist-centric area and so there are plenty of board rental facilities if you don't have your own or you can take part in a group lesson during your time here.
Gibara
This pretty port town has great waves at the Playa Caletones beach.
This spot is still quite undiscovered meaning you won't have to fight against big crowds when riding a wave.
The waves cruise in and crash on top of a shallow rock shelf which means the rides are short but intense.
With the right swell, this spot can produce some awesome waves for surfers of all levels.
Playa Mar Verde
This sandy surf spot is located outside of Santiago de Cuba which is on the southwest point of the tip of Cuba.
Here you can expect some decent beach break peaks which makes it suitable for surfers of any ability.
Other locations that are worth mentioning include:
Baconao: located on the south coast of Cuba's national park
Cabo de San Antonio: a great place to catch waves created by storms out at sea
Sun Beach: a good spot for beginners to surf as the waves are decent yet easy to ride and there are also lifeguards at this beach
Best Time To Go Surfing in Cuba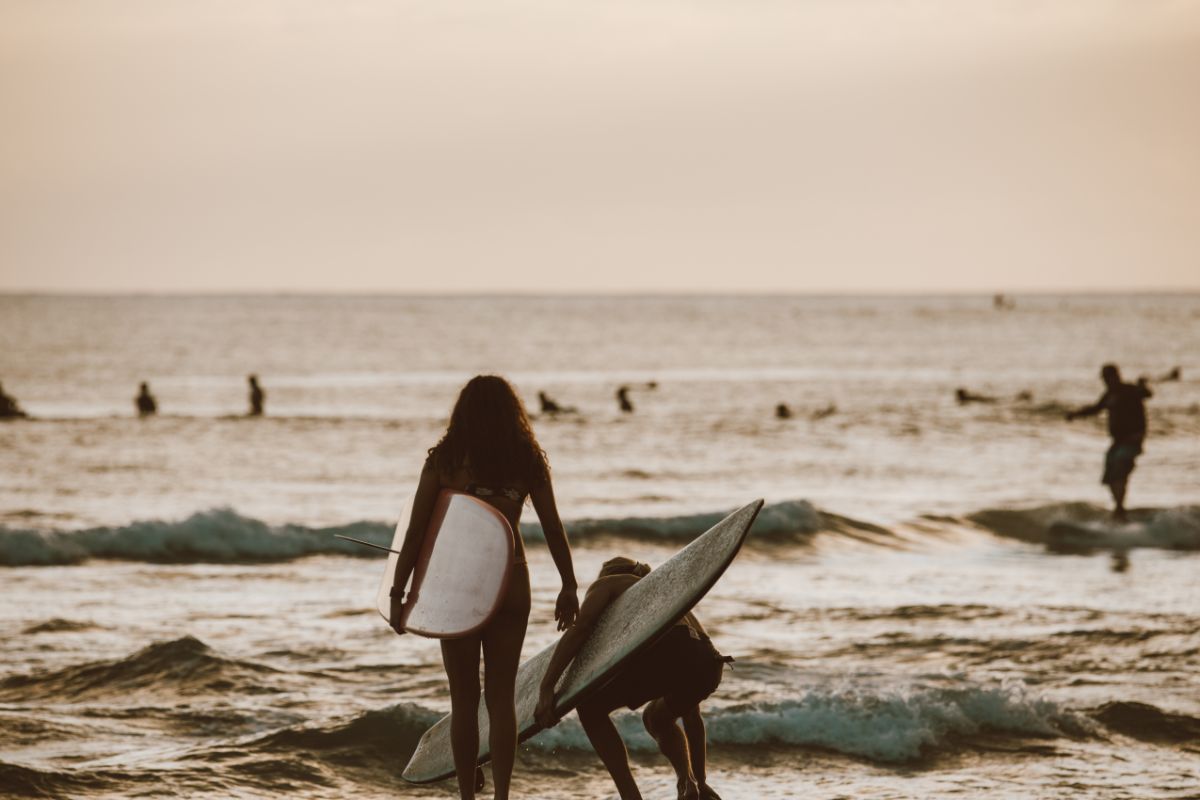 Now you know the best surf spots, let's take a look at what time of the year is best to head there to catch some waves!
Cuba has beautiful tropical weather year-round and the north easterly trade winds that blow along the shoreline create waves daily.
You can expect an average temperature of 69.8 degrees Fahrenheit during the year.
If you are there from May to October you can expect some rain, but nothing in comparison to the rainy season that would be experienced in Asian surf havens.
The skies are clear and bursting with sun rays the rest of the year, between November and April meaning this is the best time to go surfing in Cuba.
The Atlantic groundswell helps to create incredible waves as it comes on from the northeast from November to April.
Cuba does sit in a hurricane corridor in the Gulf of Mexico and so crazy winds and weather can be experienced between June to November so it is important to check for hurricane warnings before heading out on the water during this time.
If the hurricane is not due to hit the coast of Cuba surfers have the opportunity to enjoy the waves generated from the storm out at sea as they cruise in towards Cuba's shoreline.
Surfing should be arranged cautiously between September and October when Cuba typically sees its most dangerous storms.
Safety Tips
The biggest difference you may notice when surfing in Cuba as opposed to places where more surfing etiquette is established is how people behave out on the waves.
The locals still have a lot to learn about respecting other surfers out on the water and how they should act towards one another.
To stay safe you will need to be vocal to ensure you stay safe while riding the waves Cuba has to offer.
There are also no lifeguards on many great surf spots in Cuba as these locations are typically not safe for swimming due to the sharp corals, rocks, and tabletop formations around each area.
There is a shortage of boards, wax, and other essentials for surfing on the island so you must come prepared.
Locals may be able to advise where you could get some additional wax if it was needed but it may not always be in supply.
Some surf spots will have surf rental facilities but this can be rare and some areas can charge high rental fees so it is best to bring your board to ensure you are not left disappointed and that you have a good quality board to ride the waves on.
Speaking with locals in coastal spots you will be able to seek advice about surfing in the area, any dangers you need to be aware of and any hidden spots that are worth checking out.
There can be sharks in the water surrounding Cuba so it is important to be alert and vigilant when out in the water.
Final Thoughts
If you are looking to change up your usual surf adventures why not consider Cuba for your next surf break away.
The surf scene is still evolving but with more tourists going each year it is only a matter of time before Cuba catches up with other more established surf havens.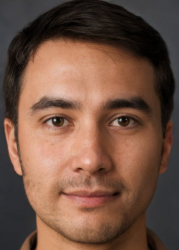 Latest posts by Jim Stanton
(see all)