Cuba has seen a resurgence in tourism in recent years. The nation has opened its gates to visitors from around the world who are relishing the chance to explore this vibrant island.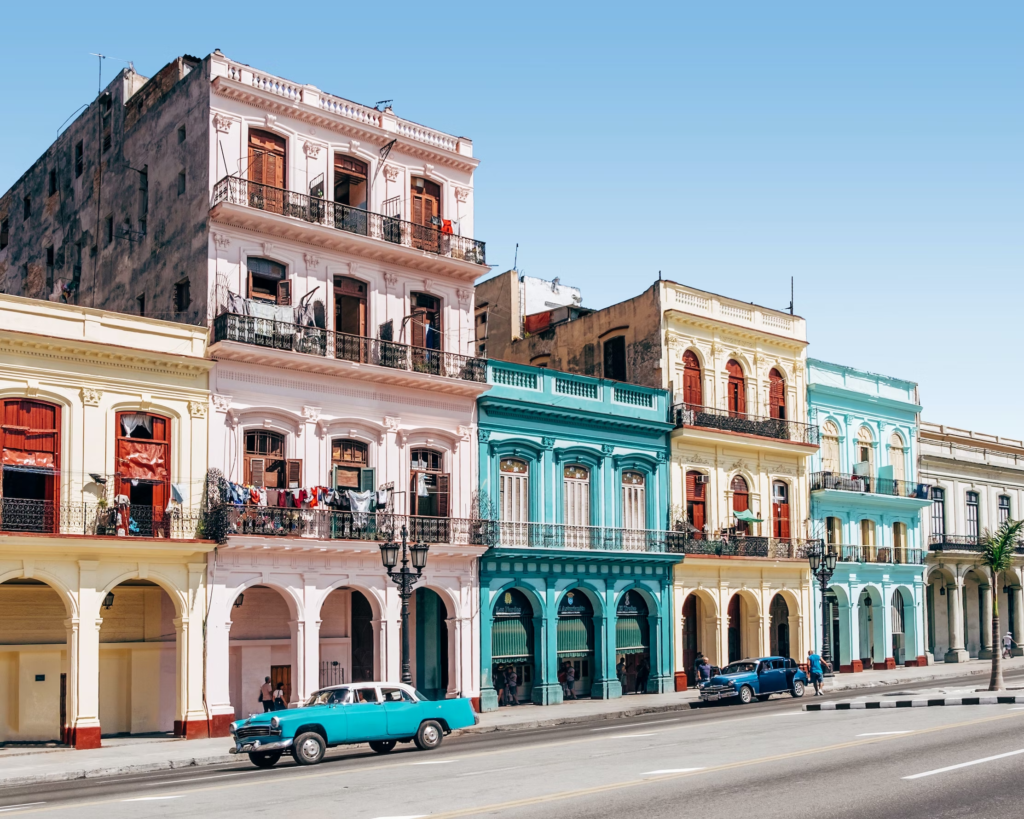 The majority of visitors will flock to Havana, the island's capital. Not only is it bursting with Cuban culture and diversity, but it is an excellent base from which to explore the rest of the island.
If you are short on time and want to get back to Havana before the day is over, here are some of the best day trips to enjoy:
Matanzas
Matanzas is undoubtedly making a comeback. It was once a prosperous cultural hub, yet it started to fall out of favor, with people preferring Varadero.
In 2018, a government-sponsored renovation campaign breathed life into the city once more. Matanzas' profile was only raised further when it held the most prominent art festival in Cuba, the Biennial.
The city's beating heart is the attractive water promenade. Here you will find a lively collection of restaurants and bars, public sculptures, and free-to-enter galleries.
The long-standing pharmaceutical museum is fascinating, and we recommend looking out for matinee performances at the restored Teatro Sauto.
Getting to Matanzas from Havana
Matanzas is approximately one hour and 40 minutes from Havana. There are several ways you can embark on this type of day trip from Havana, including car hire, taxi, train, or bus.
Las Terrazas
You will find Las Terrazas not too far from Havana. This is an area of unique fauna and flora, which acts as a bio-reserve.
The protected vegetation here is well-preserved. Plus, the scenery will take your breath away. If you are looking for a relaxing place to unwind, this is the perfect spot.
Getting to Las Terrazas from Havana
A train or bus ride is the best option if you don't hire a car. Ferrocarriles de Cuba runs a train from La Habana – Tulipan Station to Candelaria. You should arrive within three hours. Alternatively, you can take the bus to Las Terrazas via Maternidad Obrera.
Viñales
In the past, Viñales was simply viewed as a stopover spot for tourists from Havana. This is no longer the case today.
Situated approximately three hours from Havana, Viñales will provide you with a fun-filled day out.
A standard tour will usually start at the Los Jazmines viewpoint, where you may even be greeted with a pina colada. Most tours involve stopping at a tobacco plantation and enjoying horseback riding.
Getting to Viñales from Havana
There are two daily bus departures from the main station in Havana. Take the Viazul bus, which will cost 12 CUC. It will take two or three-and-a-half hours, depending on whether or not it changes in Las Terrazas.
Cojímar
We cannot talk about day trips in Havana without mentioning Cojímar. This is a charming fishing village, which is known as Ernest Hemingway's favorite place to fish!
It is a traditional, small Cuban town, which has a relaxed way of life. You can get to know locals in a genuine Cuban environment.
Getting to Cojímar from Havana
Cojímar is only a short journey from Havana, meaning you can maximize your time. The easiest way of reaching Cojímar is by taking the Metrobus P-8 to Villa Panamericana from Capitolio Nacional.
Cienfuegos
Next on our list of the best day trips from Havana is Cienfuegos. This is one of the most beautiful cities outside of the capital. It's charming, colorful, and elegant, so make sure you don't forget your camera.
The city's local name is Perla del Sur, which translates to 'Pearl of the South,' which is an accurate description. The center of Cienfuegos is a UNESCO World Heritage Site.
Getting to Cienfuegos from Havana
Getting to Cienfuegos from Havana is quite a trek but worth it. The best option is to travel via bus, which will take around four hours. Two Viazul buses run daily,
Colon
If you want to explore part of Cuba that's not deemed a typical tourist attraction, we highly recommend Colon.
You won't find many people adding Colon to their travel plans, as there aren't any major tourist attractions.
However, a place like Colon ticks the box if you want to experience real Cuba without any evidence of tourism.
Getting to Colon from Havana
Ferrocarriles de Cuba operates a train from Colón to Havana – La Coubre, which runs twice a week.
Playa Jibacoa
Playa Jibacoa was originally a fishing village. However, recently, it has developed into a low-key destination for tourists who want to relax peacefully on the beach.
There are several beaches here, with a slim chance that any of them will be crowded.
However, it's not all about basking in the sun. There are two shipwrecks off the coast, which divers have heaps of fun exploring.
If you prefer staying on land, you can explore local caves or hike in the hills of the beach's hinterland.
Getting to Playa Jibacoa from Havana
Jibacoa is just over an hour from Havana. You can get here via car hire, taxi, train, or bus.
Trinidad
The old colonial city of Trinidad will always be one of the best day trips from Havana. It is a UNESCO World Heritage Site known for preserving colonial architecture and streets. You will get an accurate snapshot of Cuba's past.
While it is an excellent place for diving into the history of Cuba, there's plenty more on offer too. The top of Cerro de la Vigía provides the most stunning views overlooking the town. Plus, the town itself is picture-perfect thanks to the colorful buildings, such as those around Plaza Mayor.
Getting to Trinidad from Havana
Trinidad is a long journey, taking four hours. However, you won't be disappointed if you make the journey. There are guided tours to Trinidad, or you may want to hire a car and driver for the trip.
Yumuri Valley
The Yumuri Valley is an expansive, luscious area of green landscapes. It is the perfect spot for outdoor exploration and hiking.
The Yumuri River runs through the valley, with tall mountains fringing it on either side, creating a breathtaking place of beautiful contrast.
Getting to Yumuri Valley from Havana
The easiest way of getting to the Yumuri Valley is by hiring a private driver for the day.
Varadero
Our list of the best day trips from Havana would not be complete without Varadero, the best-known beach destination in Cuba.
If you're looking for a cultural day trip, this isn't the option for you. If you want to relax on the beach, it's a must! You can expect 20 km of stunning, white sandy beaches. Simply lay back on the sand and watch the world go by.
The waters are blue, warm, and calm. Plus, there are some fantastic restaurants in Varadero and plenty of places to grab a rum cocktail.
Getting to Varadero from Havana
In terms of getting from Havana to Varadero, there are several daily buses from Havana to Varadero, with the journey taking approximately three hours. Alternatively, you can hire a car and shave about an hour off the travel time.
The 10 best day trips from Havana
As you can see, there are many great places to explore if you stay in Havana. From the famous fishing village of Cojimar to the tobacco plantations in Viñales, there is something for everyone to enjoy.
Latest posts by Kerry Harrison
(see all)