Cuba is such a beautiful place to visit, with its huge variety of stunning architecture and its wonderful weather, that it's not surprising if you've got a trip there lined up for yourself.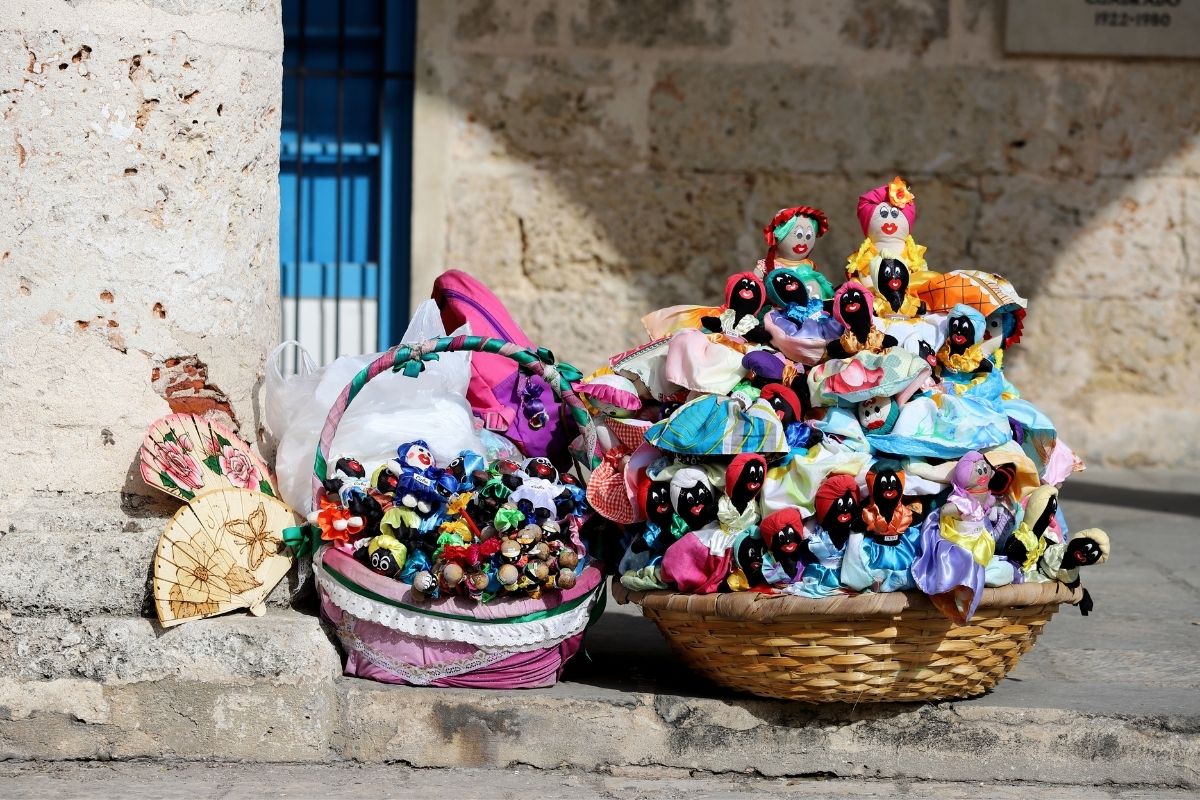 There is so much to see and do while in the country, as well as visiting its surrounding islands. However, you'll naturally do a lot of shopping when you're there.
What's the best stuff to buy for taking home? Where can you get the best souvenirs? It's always nice to have something physical to remember your stay by, and Cuba has plenty on offer.
That's why we've assembled the helpful guide below. We understand that there is a lot of choice for things to buy in Cuba, and it might be hard narrowing it all down and deciding what will be the best souvenir for you.
As a result, we've done the work for you! Read on to find the best souvenirs in Cuba.
1. Cuban License Plates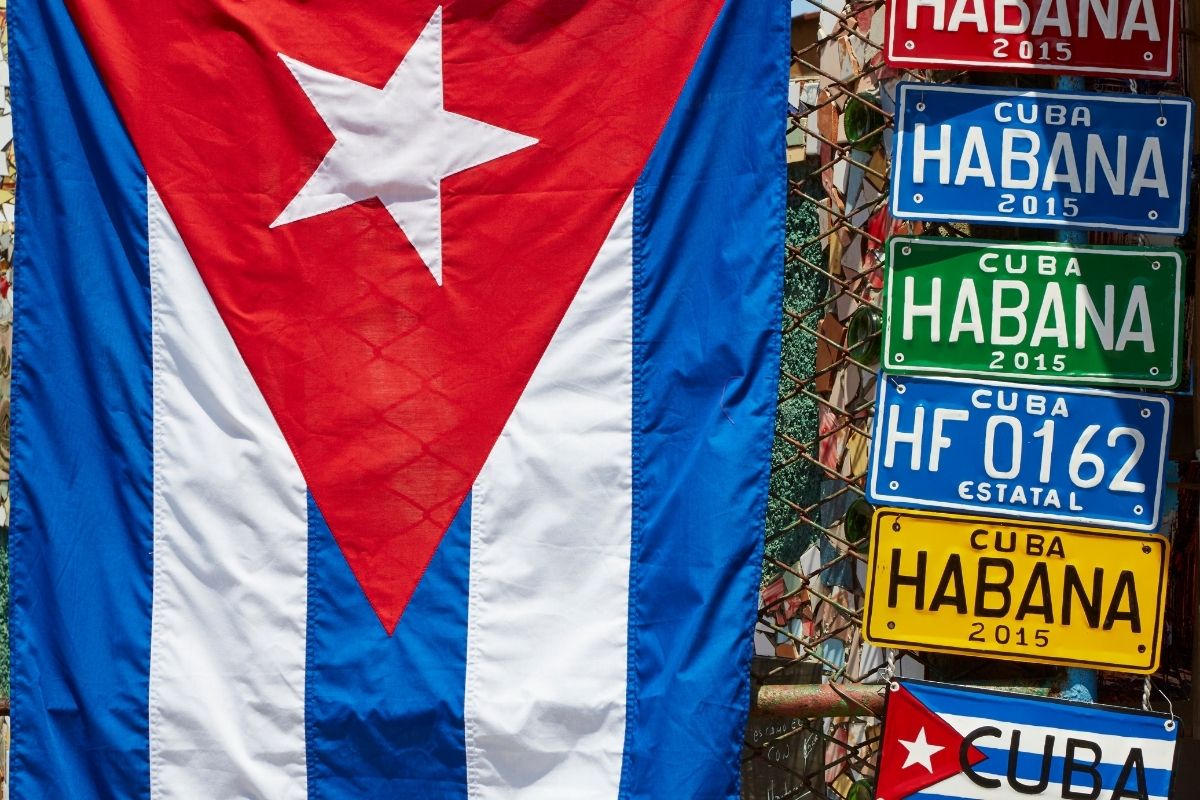 This is a very cool choice for a souvenir, and is perfect for hanging up on the wall in your living room or office.
The choice to sell souvenir car license plates is a particularly inspired one, because Cuba has such a rich history with cars.
If you ask somebody who has never been to Cuba to paint a typical image of a street scene there, it would undoubtedly have an old American car or two parked in the road.
The US imported their vehicles into Cuba for five decades. However, that all stopped when America created trade sanctions against Cuba during the Cuban Missile Crisis in 1962.
All buying and selling between the US and Cuba was disallowed, and this obviously included cars.
As a result, the Cuban streets became sort of frozen in time, acting as a museum of old 1950s and 1960s American cars.
For that reason, a Cuba inspired license plate is a neat little souvenir for you to purchase.
They are widely available in markets, though they are fake versions. You'd be lucky to get a real one, but you could do that too!
Cuban license plates come in three different colors, each with their own meaning for the car.
A red license plate means that the vehicle is rented, while a yellow plate means that the car is owned privately. Blue, on the other hand, tells you that the car is owned by the government.
Plate designs vary, too. Some will have a geographical image of the country on it, while also potentially having a drawing of a building on it, showing off the architecture.
You might even find one that has the famous image of Che Guevera on it, the famed revolutionary.
2. Paintings
These are just as widely available as the license plates. If you think about any popular city that you've visited abroad, you may picture lots of vendors on the streets selling paintings.
Cuba is no different for this, with lots of different sellers offering up all kinds of paintings to you as you go by.
Cuba has plenty of budding artists who are trying to make their living from the art.
There's even a chance that you might see someone doing a painting live, slowly painting up a street scene before your very eyes!
These paintings that you buy from markets or on streets will usually cost you around $20, which is more than reasonable.
With one of these, you can go back home and hang it up on your wall, a constant reminder of your trip to Cuba.
On top of that, the paintings will have the look and colorful feel of the city coming off them.
However, market paintings are not the only artwork that you can buy in Cuba. If you have the money, you can even purchase art from the various local galleries around the country.
Obviously, some will be really expensive, but there are also instances where you will be able to get a museum piece for about a hundred dollars.
There should be plenty of styles and subjects to choose from, so find the painting that's best for you and snatch it up to take home!
3. Cuban Rum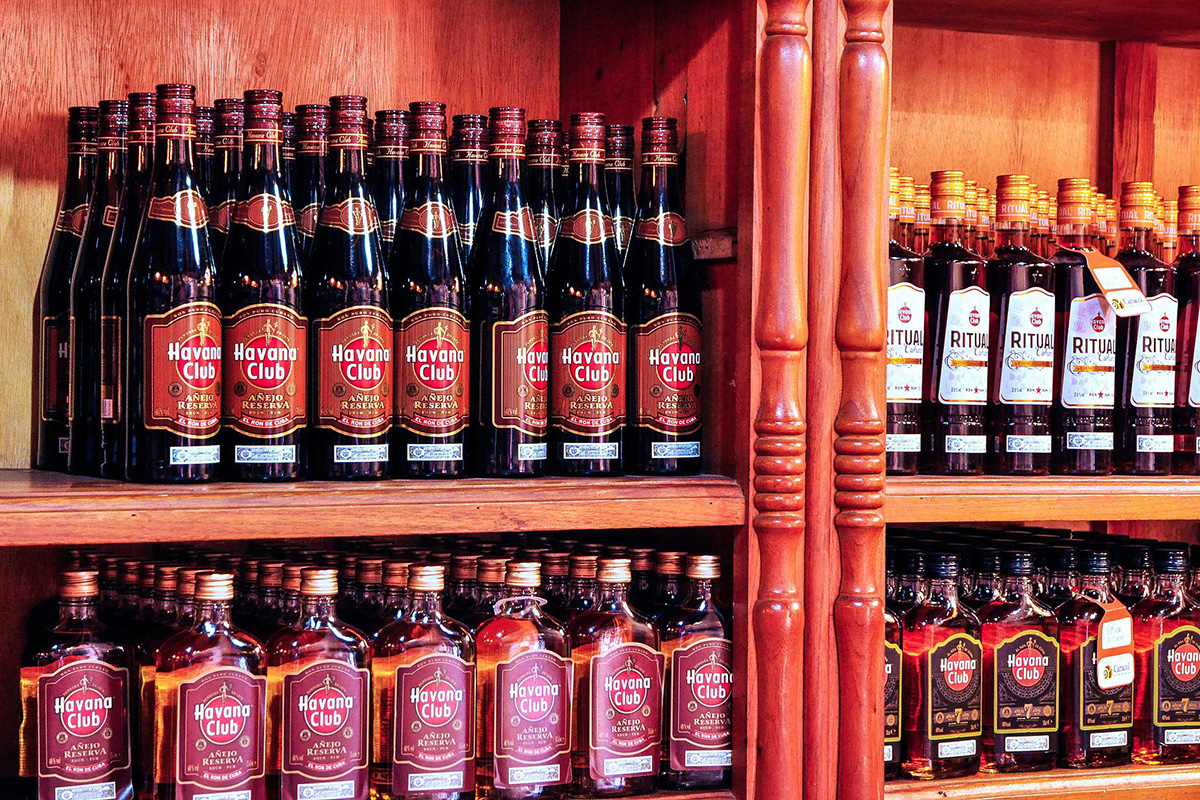 If you want something more alcohol inspired, then Cuban rum is going to be a great souvenir for you to buy and take home with you. Cuba is famous for its rum, having made it for a very long time.
Their drinks are famous for their memorable flavor and smoothness, as well as the fact that it is great for mixing cocktails with.
The options are endless when you have a bottle of Cuban rum, which is why you'll want to buy some and take it home to show – and serve – to your friends.
If you've heard of "Havana Club" rum then it won't surprise you that it comes from Havana, the capital city of Cuba.
This brand of Cuban rum is becoming very popular around most of the world, and for good reason too, since it's so good.
However, if you're in Cuba then you can even visit their museum and learn about how it's all produced!
Next time you're drinking some Havana Rum with your friends, you can impress them with your first hand knowledge of its production.
However, we must point out something really important: Cuban rum is not allowed into America.
If you're planning on flying some back to the US, you won't be allowed. This is all to do with the trade sanctions that we mentioned earlier in the article.
4. Straw Hats
While looking in the markets for license plates and paintings, you will also probably see lots of straw hats on sale too.
You may think that you can get a straw hat from anywhere in the world and it's not that special to Cuba, but the locals do wear them.
After all, it's very hot! You need their wide rims protecting you from the heat.
The hats are often very cheap, and it's a nice little thing to take home with you and regularly wear yourself.
That way, whenever you're wearing your Cuban straw hat back home, you'll remember just how far away you got it. Much better than just going into your local home clothing store!
5. Cuban Cigars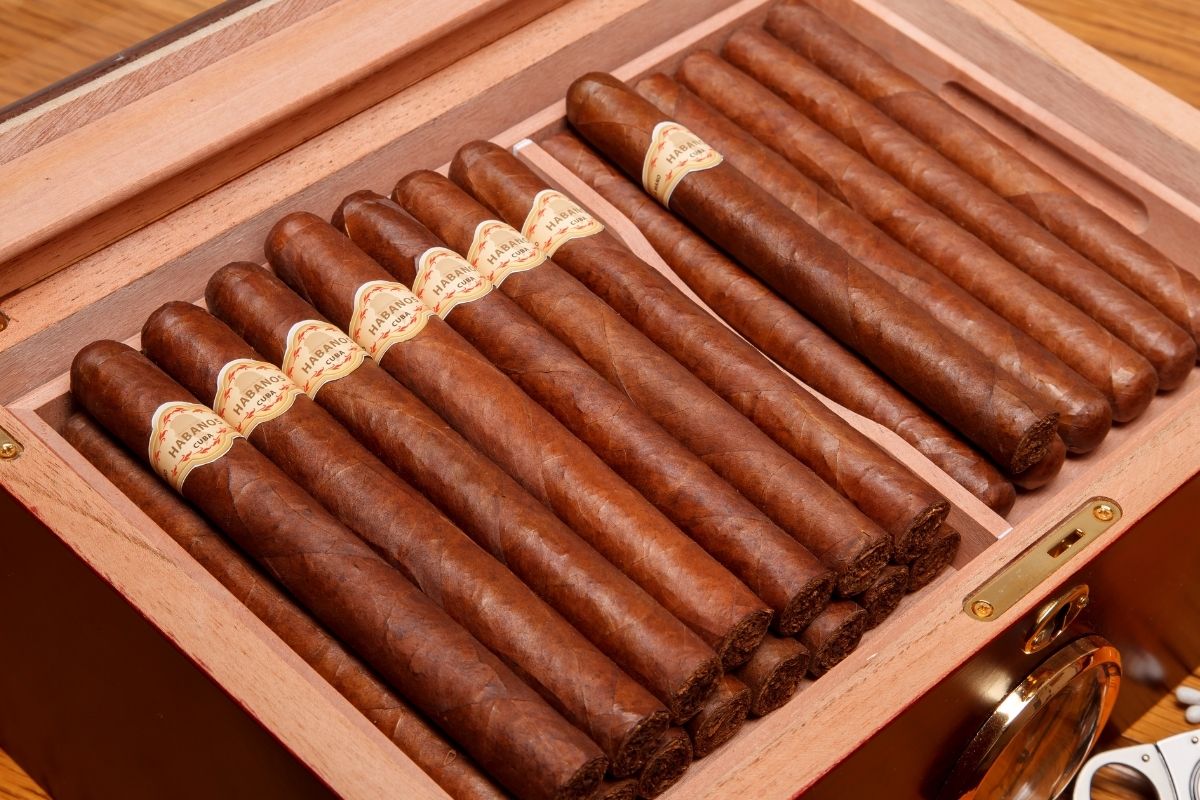 One of Cuba's most famous products, the Cuban cigar is famous for its extremely high quality. The best cigars in the world, you could get some as a souvenir!
For decades, Americans couldn't bring back these cigars into the US due to the sanctions. However, that all changed a few years ago, so you can now bring back a specific quantity of cigars with you.
To avoid getting knock-offs, purchase your cigars from the Cuban cigar stores. Alternatively, cheaper versions are available at farms across Cuba. Smoke responsibly!
Final Thoughts
Cuba is a beautiful place to visit, as well as being full of stores and souvenirs. Use our guide to find the best memorabilia for you to take back home!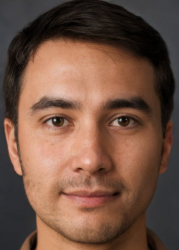 Latest posts by Jim Stanton
(see all)